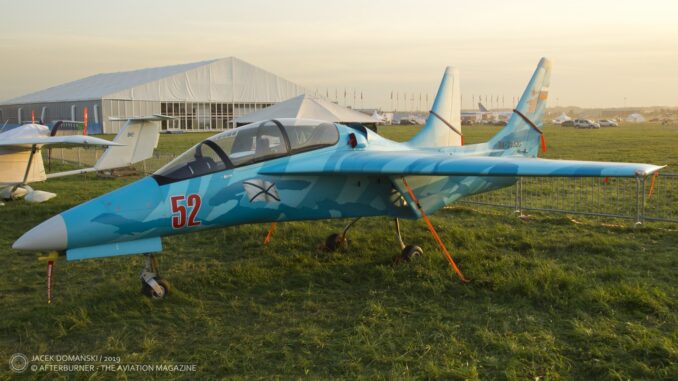 Aviasalon JSC company, an official organizer of the 15th edition of International Aviation and Space Salon MAKS-2021, has recently informed about special conditions, being this year prepared for manufacturers and distributors of light and ultralight aircraft, aviation associations and private aircraft owners.
All those above mentioned entities would be able to participate in this year´s edition of MAKS and to exhibit their aircraft in the ´Small Aviation´ section. Малая авиация is a common Russian term covering the light and ultralight aircraft and their operation. For the first time, such aeroplanes were officially presented at Zhukovsky in 2019. This year, according to the organizer, an idea appeared to create a really big exposition of ´Small Aviation´ at MAKS-2021 – being a complete opposite of its name.
´All over the world, the so-called "Small Aviation" represents a huge market, worth hundreds of billions of dollars,´ noted Roman Fedorov, head of the flight and demonstration programme organization within Aviasalon JSC and added: ´Our goal is to help representatives of this particular part of the aviation community to present themselves as fully fledged market participants.´
As a result, an extended exhibition of the ´Small Aviation´ is being planned for 2021 edition of the show and to accommodate all aircraft, an area of static display in C2 sector will be significantly increased. In addition, there is even a chance of establishing a dedicate pavilion for this branch of aviation.
´MAKS is consistently expanding its exhibition programme by creating more special expositions. The section dedicated to the so-called ´Small Aviation´ will help to gather in one place the leading manufacturers of aircraft, equipment and systems or service providers, together with their customers: private pilots, public associations and flying clubs´, said the Deputy General Director of Aviasalon JSC, Vladimir Sovetkin.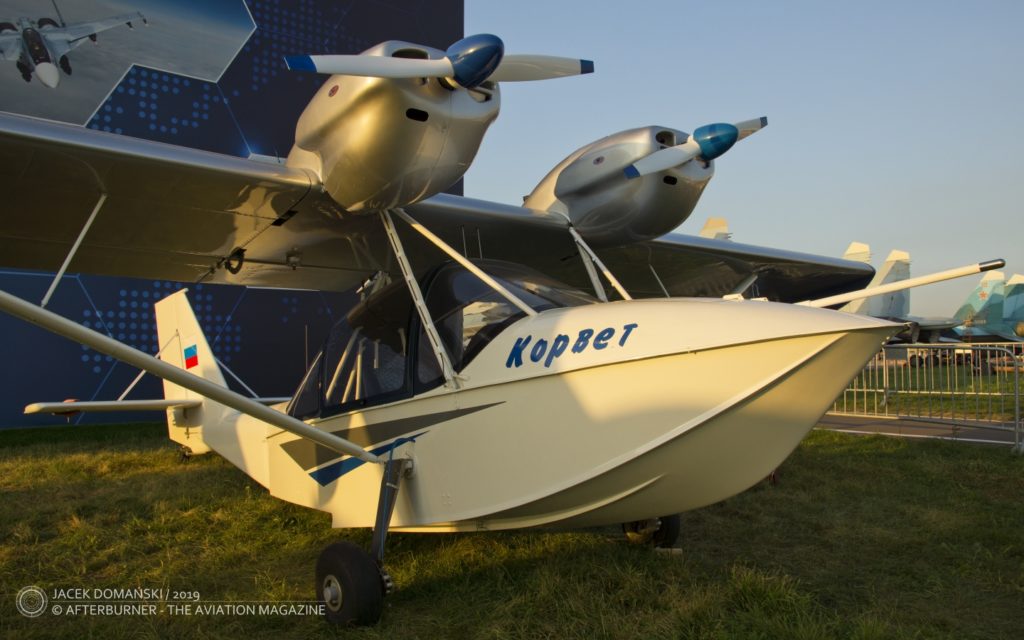 Commercial companies from the ´Small Aviation´ sector will be able to rent an exhibition space for minimum rate. All aircraft must meet the limit of maximum weight of 2 tonnes and could be parked at the grassy display area. A special discount system was also implemented, including a 50% reduced price when displaying more than 10 aircraft.
Any specialized non-profit public organization, partnership or association can apply for the aforementioned specific terms that include a registration fee being reduced to 30,000 RUB and special conditions for renting an exhibition area for up to ten aircraft. Private aircraft owners can participate in static exhibition at MAKS-2021 by paying a registration fee of just 4,200 RUB.
´MAKS gives private pilots an opportunity to fly there with their own aircraft, meet colleagues and like-minded people, being introduced to new products and, if safety requirements are met, even participate in the flying programme,´ said Fedorov. ´And all this for less than the cost of daily parking in the centre of Moscow´.
Two years ago, when the ´Small Aviation´ for the first time was a separate section of the International Aviation and Space Salon, twenty three companies, public associations and private aircraft owners already benefited from the opportunity of participation in the MAKS-2019. At that time, 46 aeroplanes from this category were exhibited at the static display.
The 15th International Aviation and Space Salon MAKS-2021 will be held this year between 20th and 25th July 2021.