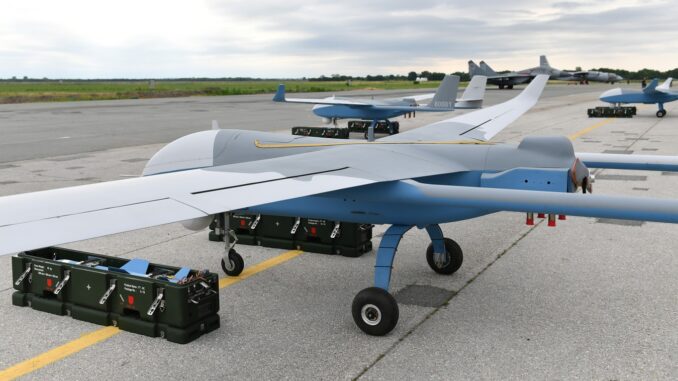 On Saturday, 4th July 2020, the Serbian Armed Forces officially presented their latest acquisition – a six of CH-92A Unmanned Aerial Vehicles, recently bought from Chinese manufacturer.
The official introduction of new Serbian military equipment was organized in Batajnica, with participation of President of the Republic and Supreme Commander of the Serbian Armed Forces Aleksandar Vučić, Chief of General Staff of the Serbian Armed Forces General Milan Mojsilović and Air Force and Air Defence Commander Major General Duško Žarković.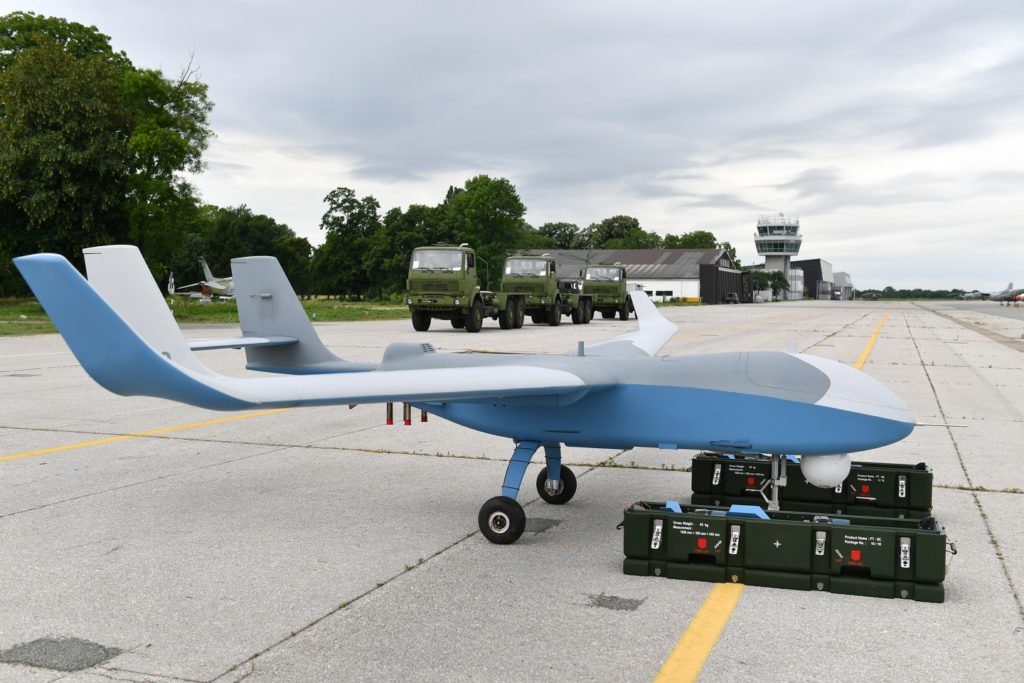 CASC Rainbow / Cai Hong, as this series of Chinese UAVs is officially named, were developed by the China Aerospace Science and Technology Corporation (CASC) in 2000s. They are a fixed-wing aerial vehicles intended mainly for reconnaissance and surveillance missions, however some versions (including CH-92A bought by Serbia) are capable of carrying guided bombs and air-to-ground missiles, therefore being classified as unmanned combat aerial vehicles (UCAV).
The CH-92A is a medium-size drone with tricycle landing gear, built in a pusher configuration. According to Chinese sources, it has an operational range of more than 250 kilometres, maximum ceiling of 5,000 metres and can fly with maximum speed of 200 kph. The variant delivered to Serbia can carry two missiles or bombs, including the FT-8C air-to-ground missile with a range of 9 kilometres.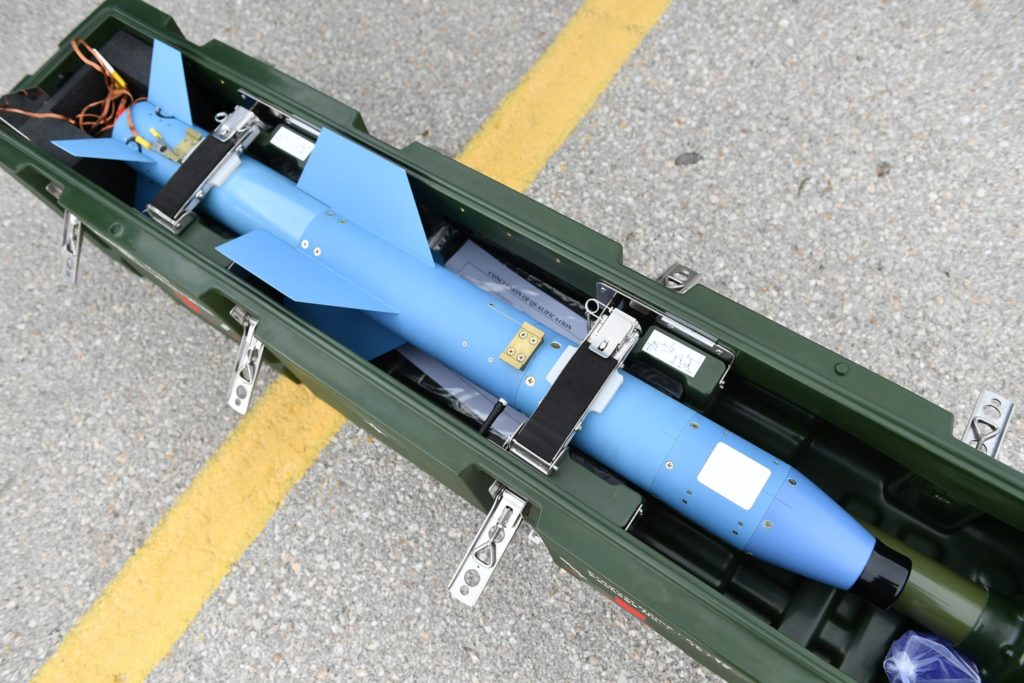 The first rumours about purchasing the Chinese UCAVs by the Serbian Armed Forces arose back in September 2019 and initially were pointing at Chengdu Pterodactyl I (Wing Loong) drones. However finally they turned out to be CH-92A – six, according to Serbian Ministry of Defence, or nine, according to the Chinese sources. Together with those new UCAVs, the Serbian Armed Forces bought 18 FT-8C missiles. Nevertheless, during the official introduction of the new equipment at ´Colonel-Pilot Milenko Pavlović´ air base in Batajnica, Aleksandar Vučić declared that more missiles would be bought shortly. There has been also some speculations that Serbia could use an option to purchase another batch of fifteen CH-92s.
On this occasion, it should be also mentioned that Serbia is developing its own UCAVs platform, named Pegaz 011 (Pegasus). The Military Technical Institute of Serbia launched this project in 2010 and Pegaz performed its maiden flight at the end of 2011. However, this system is still being developed and – according to Vučić, together with the purchase of Chinese UCAVs, a technology transfer from China was agreed, that allows Pegasus to be slowly introduced into the Serbian Armed Forces.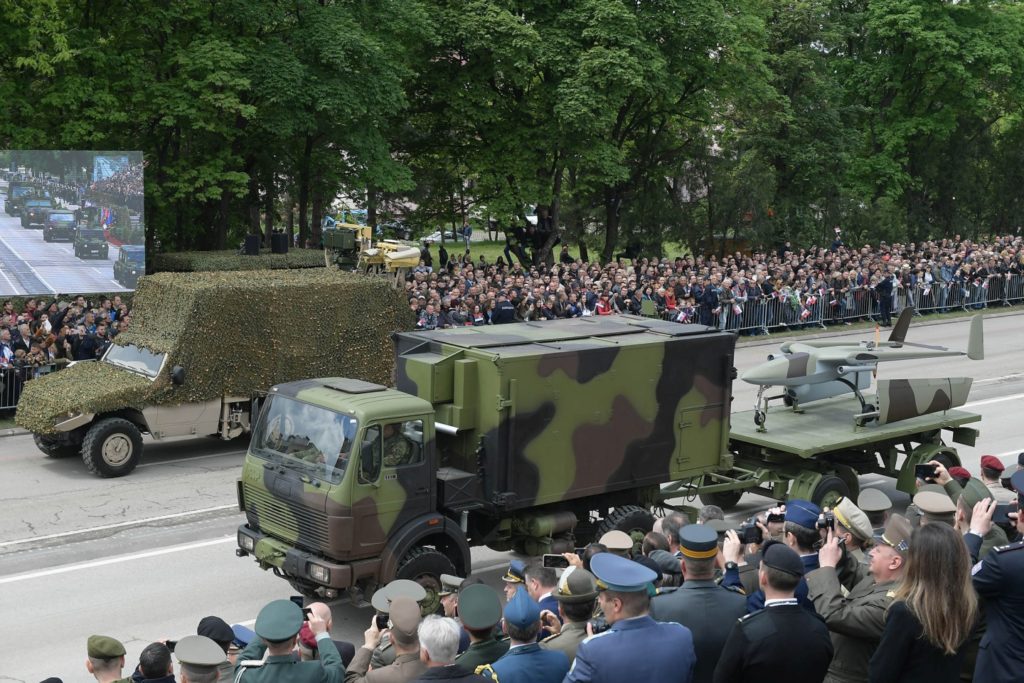 However the purchase of six (or nine) CH-92s and eighteen missiles cannot be treated as a high-value contract, it was, without any doubts, a milestone for both Serbia and China. The Serbian Armed Forces received a new capability and made another step towards the modern warfare. And for China, it is the very first time when Chinese military aviation equipment was purchased and delivered to a European country.
There are still many countries in Europe with limited military budget and their eyes are on Serbia now – if the operational capabilities and technical quality of Cai Hong UCAVs will be confirmed by their first European operator, a Chinese UAV / UCAV can easily become a common sight in the European sky.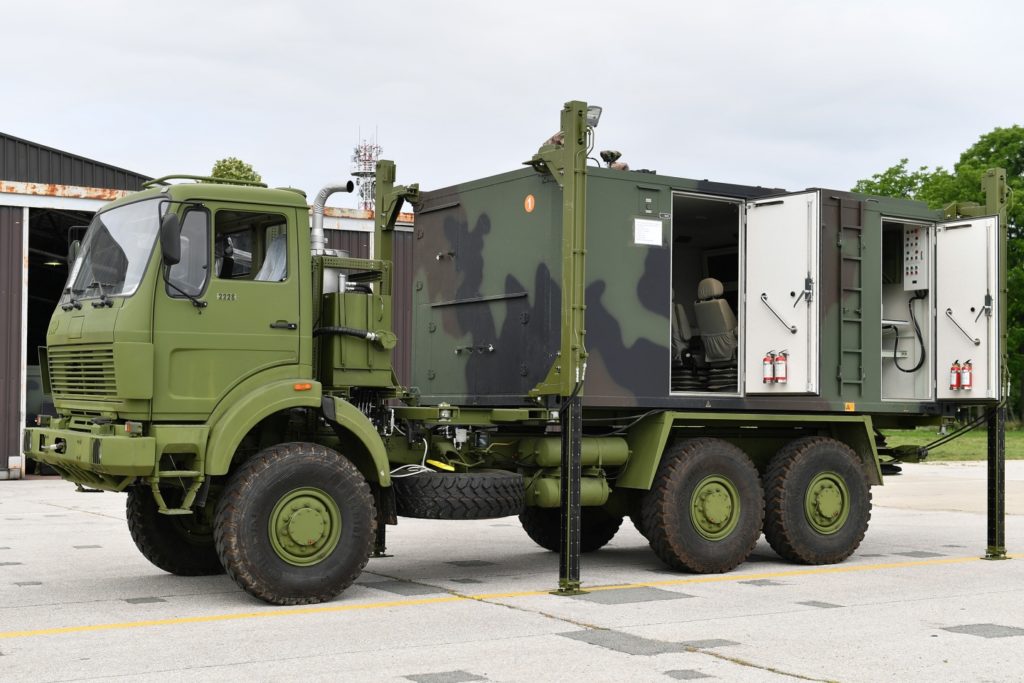 All quotations and photos © Министарство одбране Републике Србије / MoD Republic of Serbia. MoD press releases were used.