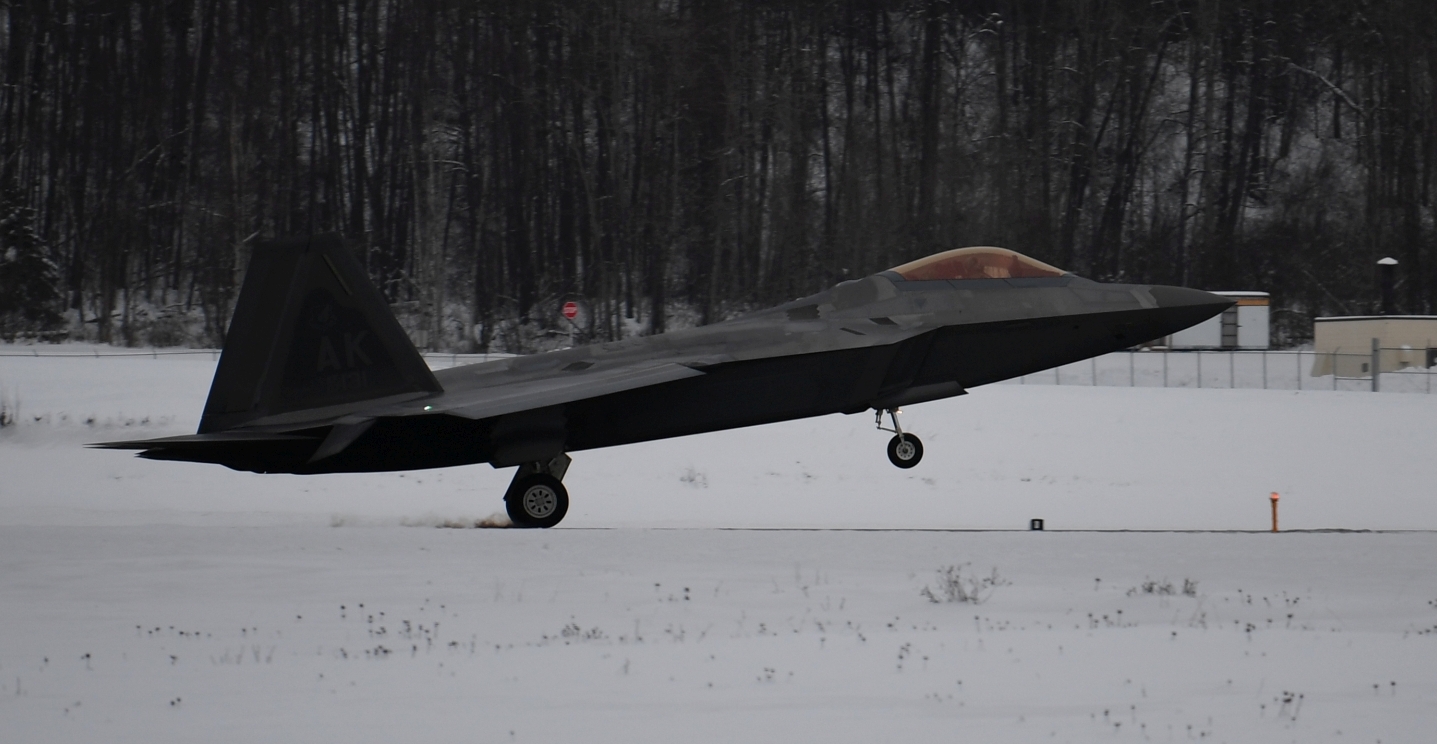 During the exercise Emerald Warrior 20-1, Special Tactics Airmen performed a simulated Forward Arming and Refuelling Point (FARP) for F-22 Raptors. For the first time ever, FARP was carried out in an extreme cold weather conditions, at Joint Base Elmendorf-Richardson, Alaska.
Forward Arming and Refuelling Point is aimed to provide fuel and ordnance for all kinds of aircraft, that are unable to re-fuel in the air, therefore extending its operational range and minimalizing the time for return into the combat zone.
Without FARP, the aircraft operating in the combat zone, would have to return to their operating base, where they would be re-fuelled and re-armed, to continue their missions. FARP allows them to reduce this turnaround time and increase the response capability during the combat operation.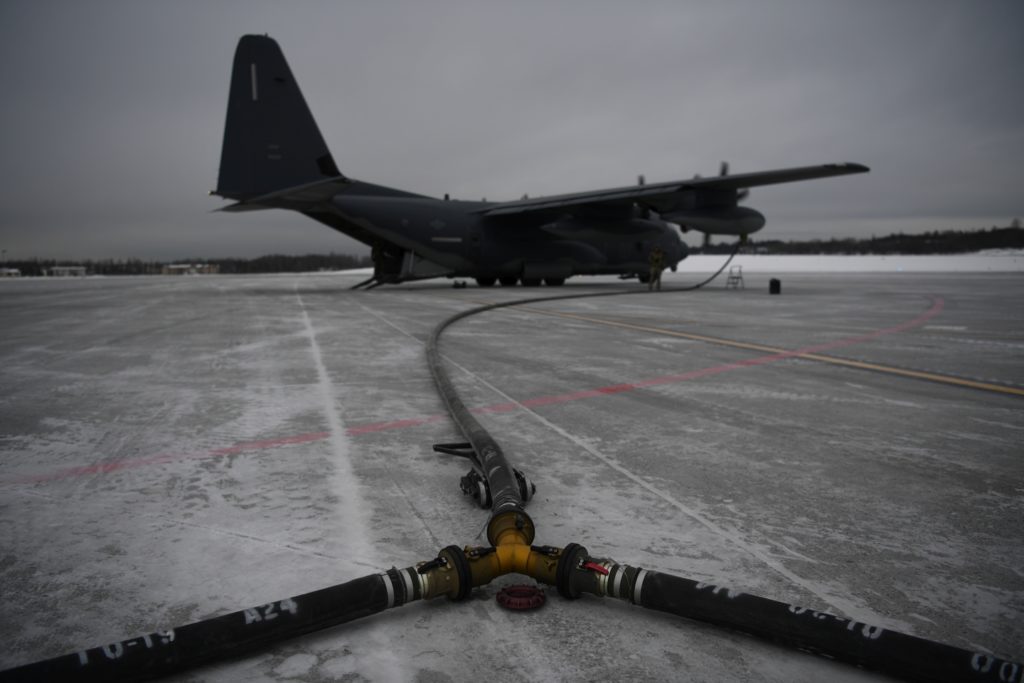 Usually, the FARP areas are located in the austere environment as the recommended distance to establish FARP is 17 – 25 kilometres from the forward edge of the battle area (FEBA) or forward line of own troops (FLOT), to prevent the re-fuelling point from being targeted by the enemy and ensure the minimum turnaround time for the operating aircraft. All ground operations are reduced to necessary minimum time – 20 to 30 minutes for re-fuelling and re-arming of the support aircraft and 45 to 50 minutes for the attack aircraft, while the re-fuelling itself should not exceed 15 minutes.
FARP teams operate with minimum ground personnel and are fully mobile, usually aerial-delivered (but sometimes, in the specific condition, a combination of aerial- and ground-delivered team may be used). Typically, no local facilities, as fuel storage, pumping installation or heavy-lift equipment, are used at the re-fuelling point, the FARP teams are equipped with diesel fuel pumping instruments and portable fuel tanks.
It should be also noted, that FARP teams are a very specialized force – it is reported that less than 100 FARP personnel could be found within the entire US Air Force.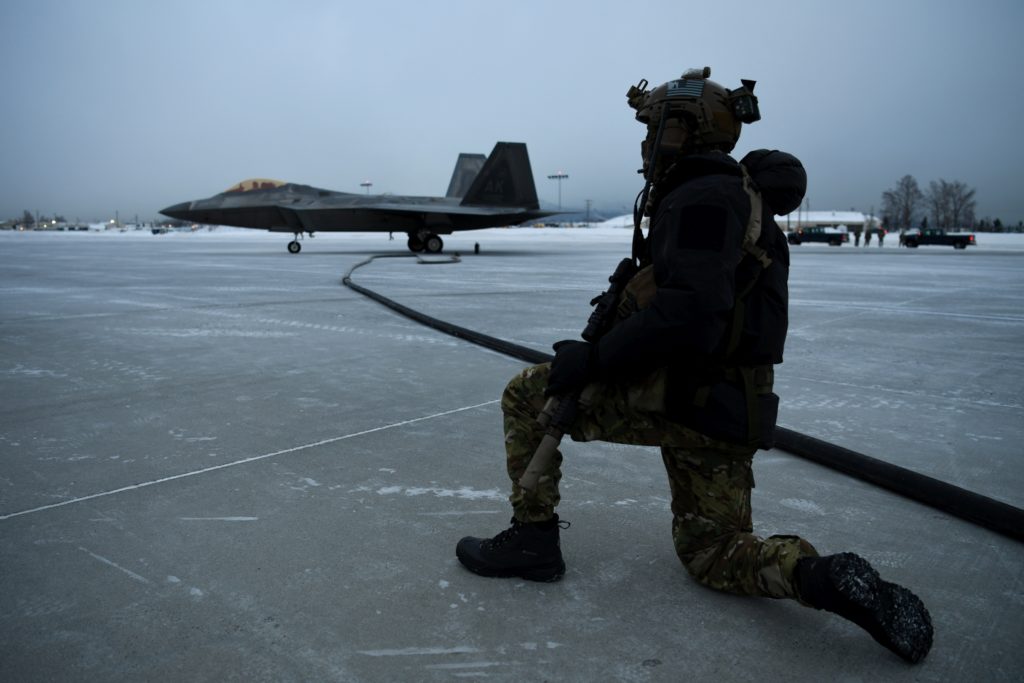 During the Emerald Warrior exercise, held at Joint Base Elmendorf-Richardson, Alaska, between 21st and 31st January, the FARP procedure was for the very first time performed in an extreme cold weather conditions, as FARP was initially established for hot, desert-like and jungle environment, and trained there.
However, the possibility of performing FARP procedures in any possible weather conditions is now considered as one of the critical elements of recently defined Agile Combat Employment – the concept intended to ensure the special forces ability to perform the airpower operations in a contested environment and with the minimum footprint.
´This arctic environment is a whole new set of challenges,´ said Lt. Col. Will Herbert, 9th Special Operations Squadron assistant director of operations. ´Hot, dry, that's got its own particular challenges – but cold and the precipitation cause both people and equipment to respond differently. It takes longer to operate. Airplanes behave differently as does the FARP equipment.´
This challenging task was carried out by airmen from 9th Special Operations Squadron, 27th Special Operations Logistics Readiness Squadron (Cannon Air Force Base), together with a Special Tactics Airmen team, providing the arctic condition re-fuelling from an MC-130J Commando II for two F-22 Raptor fighters from 3rd Wing, Pacific Air Force.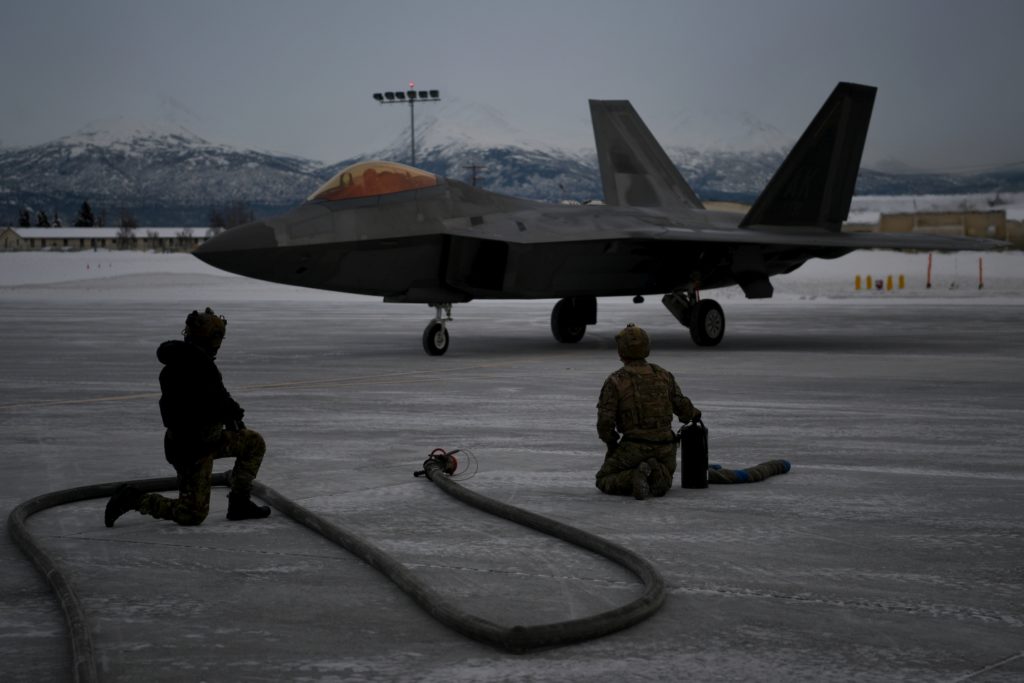 Special Tactics Airmen – U.S. Special Operations Command's tactical air and ground integration force,  assigned to the Air Force Special Operations Command and covering the special operations for the US Air Force – surveyed the area of future FARP location, ensured the aircraft can land there and be re-fuelled, and, finally secured the airfield area during the FARP procedure.
´Bringing together [Air Force Special Operations Command] and the [Conventional Air Force] capitalizes on the rapid planning cycle and precision lethality of Special Tactics in combination with the overwhelming firepower of the CAF,´ said a Special Tactics officer and one of the leads for the exercise. ´We are able to break open opportunities not afforded to aircraft, like the F-22, in a major combat operation when we rapidly seize an airfield and utilize it to rearm and refuel air dominance assets to keep them in the fight.´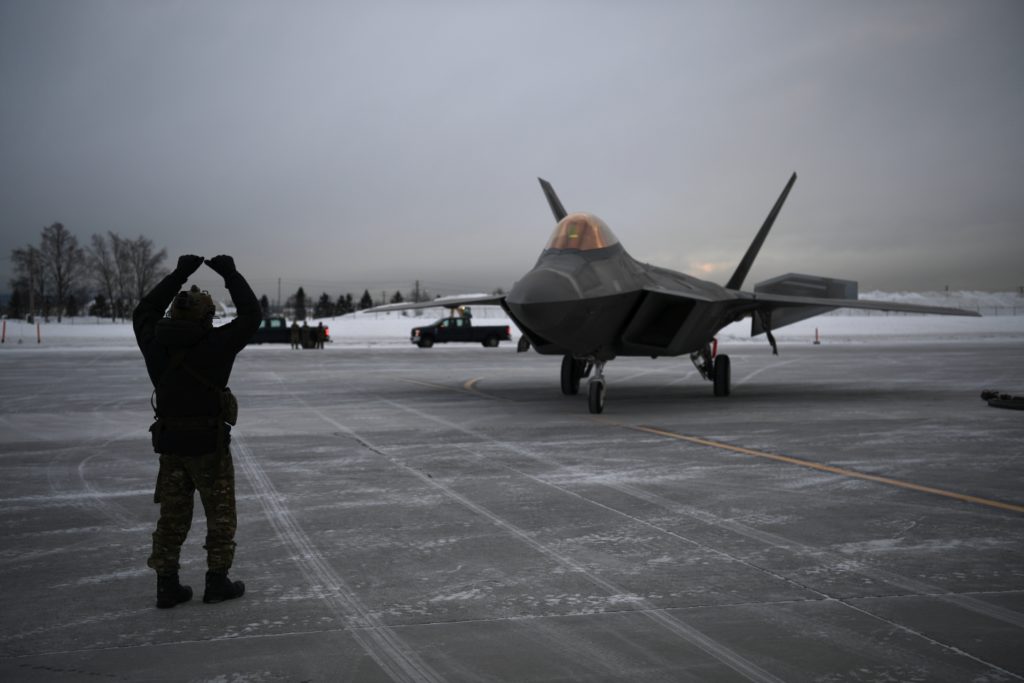 The Emerald Warrior exercise integrated the Special Tactics operators with an MC-130J Commando II and F-22 Raptors. The severe weather conditions made this training specifically unique and allowed the Special Tactics teams to train in an extreme cold weather mission and perform some of their tasks with decreased dexterity.
´This year's location pushed our limits on sustainability in a major combat operation and provided an opportunity to refine and rewrite TTPs for a challenging operational environment´, the Special Tactics officer said. ´The team was thrilled to have the opportunity to work with the professionals in the F-22 and MC-130 community. We experienced incredible motivation and creative problem solving to push this program forward.´
Emerald Warrior is an annual exercise focusing on irregular warfare in a combined, realistic environment in an arctic climate. The goal of this training is to integrate special operations forces, conventional force enablers, partner nations, and interagency elements to operate in severe arctic conditions, improve tactics, techniques and procedures, while at the same time strengthening relationships for future deployments.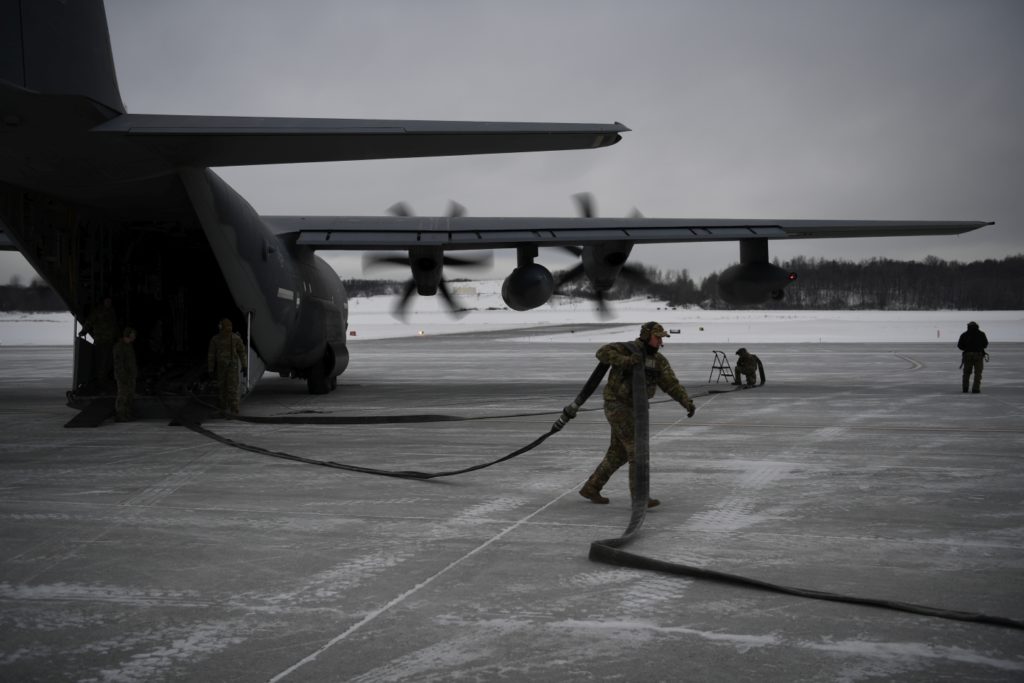 All photos © U.S. Department of Defence (DoD), cover photo by SrA Ridge Shan. All quotations © U.S. DoD and DoD information materials were used (written by SrA Marcel Williams and SrA Rachel Williams), in compliance with Public Domain licence. The appearance of U.S. Department of Defense (DoD) visual information does not imply or constitute DoD endorsement.