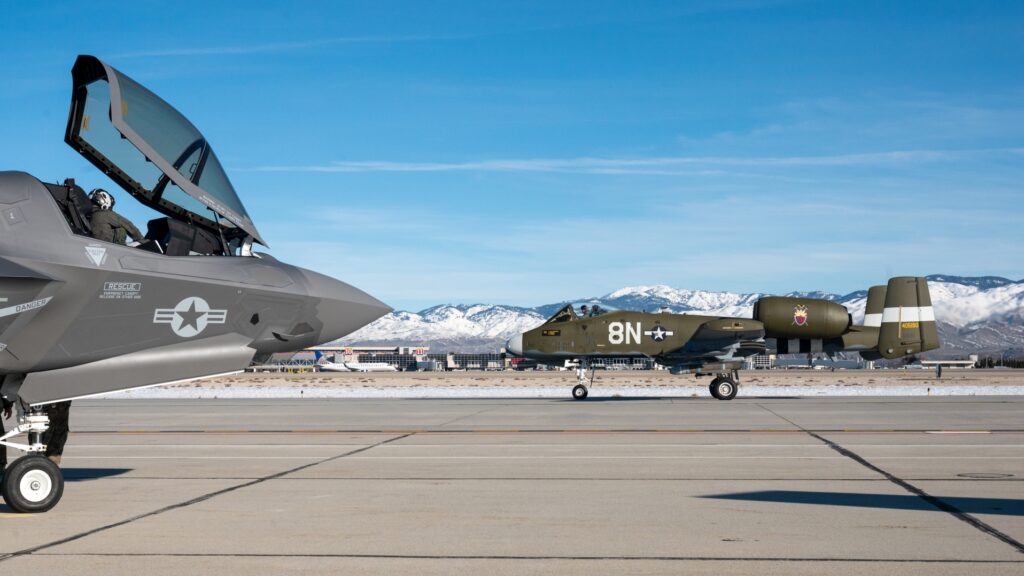 Between 7th and 9th January 2022, the 124th Fighter Wing hosted a joint training of F-35B and A-10 crews, organized at Gowen Field Air National Guard Base, Idaho. During that exercise, pilots from the US Marine Corps´ Attack Squadron 225 (VFMA-225) and 190th Fighter Squadron, Idaho ANG had a unique opportunity to practise the integration of different airframe generations.
During the training, airmen from both squadrons performed live-fly missions on the Idaho´s training air space, as well as used advantages of the Orchard Combat Training Center and Saylor Creek range. Flying with two, completely different, types of aircraft allowed the participating personnel to perform training scenarios beyond the usual close air support missions and opened a platform to integrate operational capabilities of both aviation units.
The Marine Fighting Squadron 225 (VMF-225), commonly nicknamed the ´Vikings´, was commissioned on 1st January 1943 and had started its combat record flying F4U Corsairs in the South Pacific. In the 1960s the squadron was equipped with A-4 Skyhawk aircraft and trained to fly with nuclear weapons. Then, in 1969, it was re-equipped with A-6 Intruders and participated in the Vietnam War. In 1972, the VMF-225 was officially deactivated.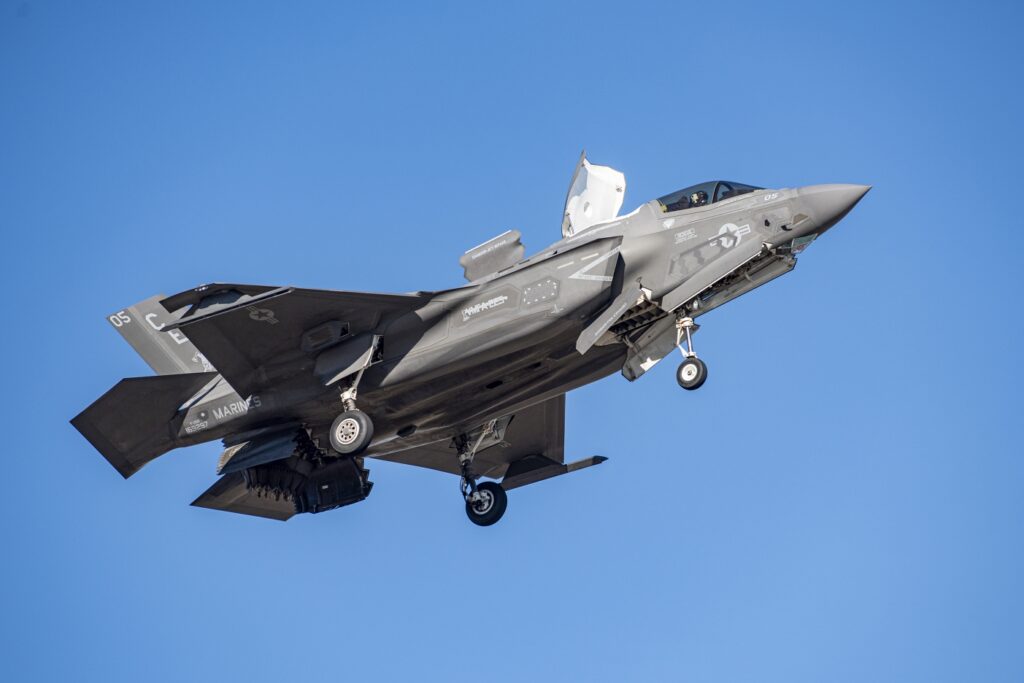 The Squadron had returned at the beginning of 1990s, re-established as Marine All Weather Fighter Attack Squadron 225 (VMFA(AW)-225). Modern combat history of the unit includes such operations as Iraqi Freedom and Southern Watch.
In January of 2020, the VFMA-225 said goodbye to their F/A-18 Hornet jets and began transition to the F-35B Lightning II. It was officially finalized one year later, on 29th January 2021.
The 190th Fighter Squadron is the oldest Air Guard in Idaho and was established yet on 13th October 1946. It continues the traditions of the 405th Fighter Squadron from the World War II, active between 1943 and 1945.
In 1955, the squadron became a base of a group-level unit, being expanded into the 124th Fighter Group (Air Defense). Since 2009, the 124th Fighter Wing includes the 124th Operations Group, the 190th Fighter Squadron and four other supporting units – medical, maintenance, mission support and a range squadron.
Throughout its 75-year history, the squadron was operating several types of aircraft – from P-51 Mustang, through early jet fighters as F-86 Sabre and F-94 Starfire, to F-4 Phantom II. In 1996 the latter was replaced by the A-10 Thunderbolt II close support aircraft, still being used by the 190th FS until today.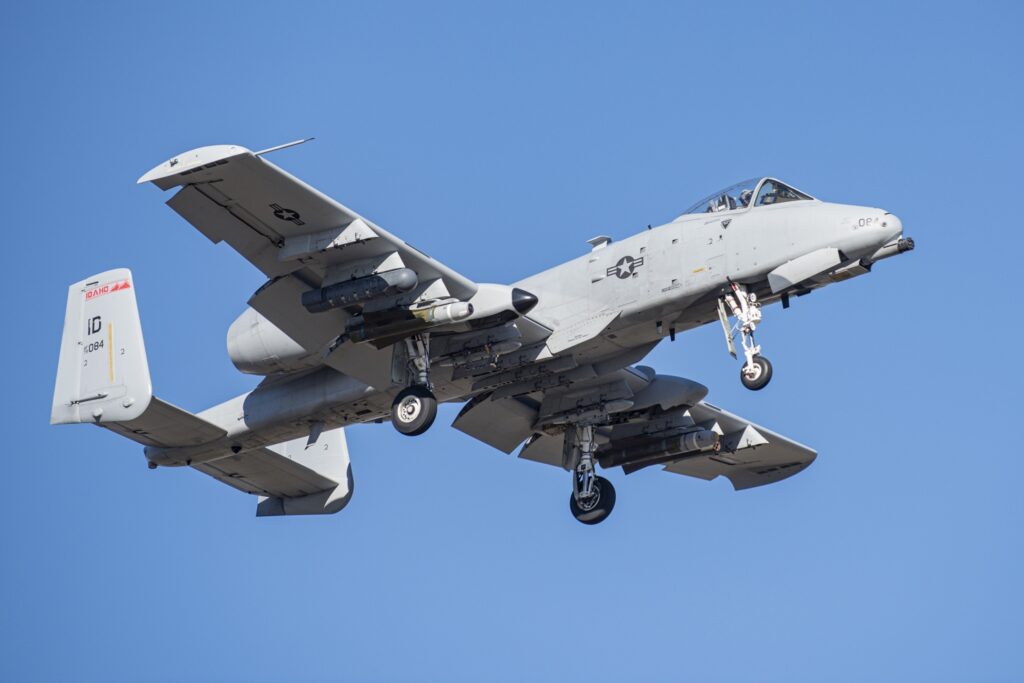 The ´Warthogs´ from Idaho ANG have participated in several combat operations, including Allied Force, Iraqi Freedom or Southern Watch, as well as were deployed to Afghanistan.
Without any doubts, years of experience and knowledge of both squadrons have created a unique opportunity to integrate two generations of combat aircraft. No matter they were created with an interval of few decades and representing entirely different design ideas.
The A-10 was, from its very beginning, an aircraft purposedly created for close air support of ground forces, while the F-35 represents a family of all-weather stealth multirole combat aircraft, with air strike missions being just one of many task that aircraft is intended for.
In recent years, the US aviation authorities and politicians attempted to retire the existing A-10 fleet and replace them with F-35 Lightning II. However, the ´Warthog´ has proven it still has many advantages and, so far, the specialized close support aircraft is an indispensable component of the air force in modern warfare.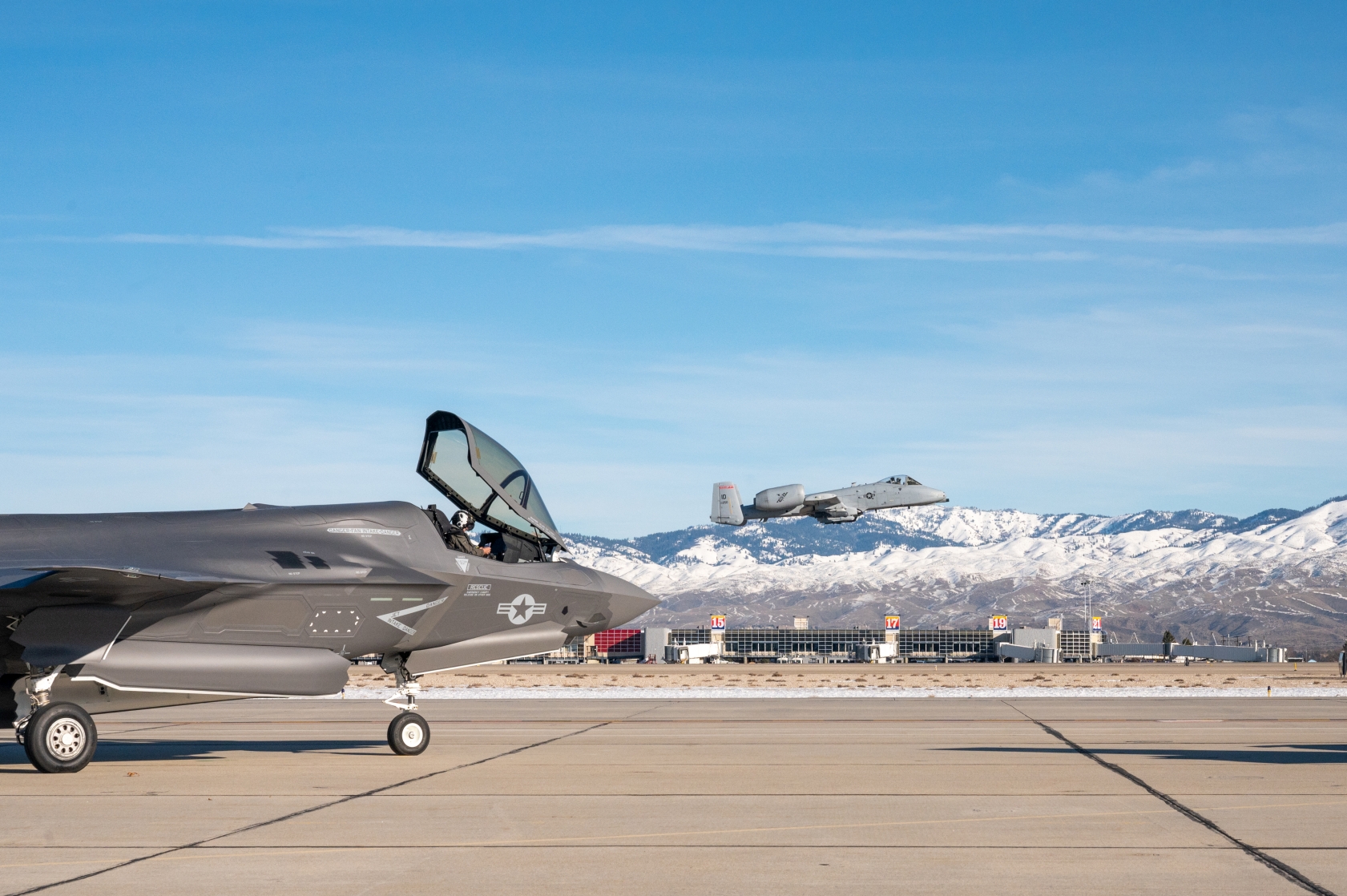 All photos © U.S. Department of Defence (DoD), cover photo – A-10 Thunderbolt II pilots with the 190th Fighter Squadron, Idaho Air National Guard train with F-35 Lightning II pilots from the Marine Fighter Attack Squadron (VMFA) 225, at Gowen Field, Boise, Idaho, January 7-9, 2022 – US Air National Guard photo by Staff Sgt. Mercedee Wilds. DoD information materials were used, in compliance with Public Domain licence. The appearance of U.S. Department of Defense (DoD) visual information does not imply or constitute DoD endorsement.