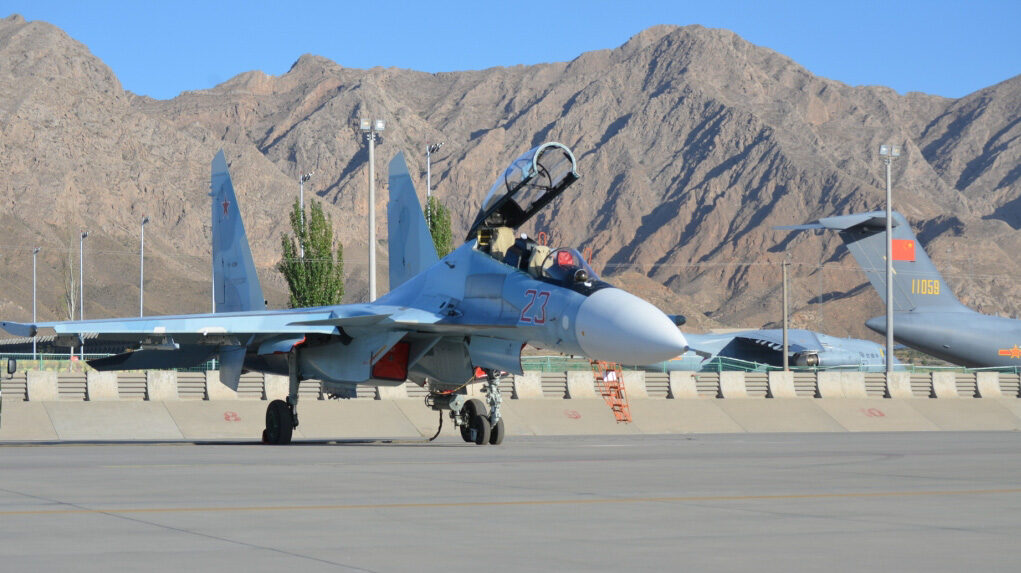 A joint Russian-Chinese operational and strategic exercise Sibu/Interaction 2021 (Russian: Сибу/Взаимодействие–2021, Chinese: 西部·联合-2021) was successfully concluded last week in China. That training was considered to be another milestone of the military cooperation between those countries, and that´s because for the first time a Russian contingent of such size and structure participated in the combat exercise held in China.
The Sibiu/Interaction 2021 exercise was organized as a result of agreements, recently reached between the military authorities of both countries. Main objective of this combat training was officially reported by the Russian MoD as to strengthen the development of bilateral relations, comprehensive partnership and strategic interaction. Moreover, the exercise had to build up the level of military cooperation and friendship between two participating armed forces, demonstrate determination and ability of both countries to fight against terrorism and, last but not least, to show the Russian and Chinese will to jointly protect peace and stability in the region.
The live-fire phase of Sibu/Interaction 2021 was held at Qingtongxia training ground, in the Ningxia Hui Autonomous Region of China. It has been scenario focused on eliminating of a mock-enemy terrorist force, by a mixed and high-manoeuvrable joint combat group. A variety of military vehicles, including tanks and armoured carriers, and a significant aviation component were supporting the Russian and Chinese troops in achieving their tasks. In addition, an airborne operation was performed behind enemy lines to capture important objects and support the main ground force.
A total of 10,000 military personnel from both armed forces, 200 armoured vehicles, 90 artillery guns and more than 100 aircraft were involved in the active phase of the exercise.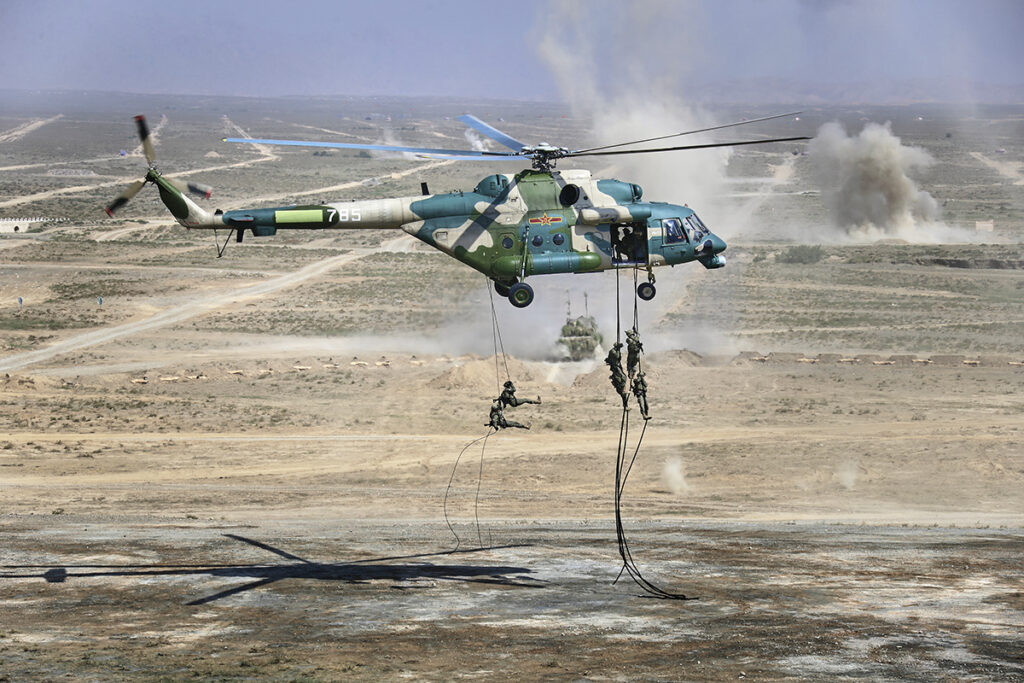 For the purpose of participation in Sibu/Interaction 2021 the Russian Aerospace Forces have deployed their Su-30SM fighters and Su-25 / Su-25UB close air support aircraft. The People's Liberation Army Air Force participated with Xi'an JH-7 fighter-bombers and Shenyang J-11 fighters, combat helicopters and transport aviation. Yinchuan / Xincheng air base was the main airfield for both Russian and Chinese aviation component.
In addition, a wide use of unmanned aerial vehicles during the combat phase of that bi-national exercise was reported. The UAVs have performed several reconnaissance operations, were used to guide artillery systems, as well as used in strikes against ground targets. Such an increased use of the unmanned aircraft was noted and highly appreciated by the exercise command.
The heads of Russian and Chinese military met each other after conclusion of the active phase of  Sibu/Interaction 2021 exercise.
´A practice of holding joint operational and combat training activities between Russia and China has already become regular. We have achieved high level of interaction between our armed forces on land, in the air and at sea, establishing an important area of further activity´, said Sergei Shoigu, the Minister of Defence of the Russian Federation and added: ´For the first time we are holding such training – with a participation of the Russian military contingent – on the Chinese territory. It is a logical continuation of our joint work, that began already during Vostok 2018 training activity and then Centre 2019 and Kavkaz 2020 strategic exercises.´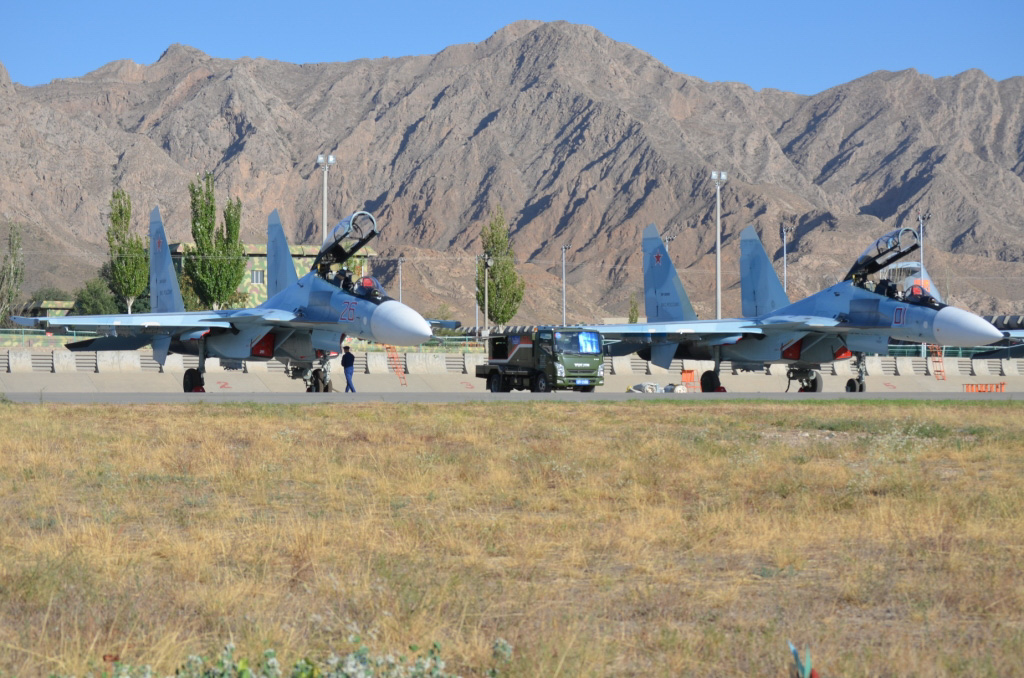 In addition, several other Russian-Chinese joint military activities were mentioned by the Russian MoD, to emphasize the bilateral cooperation – ´Peace Mission´ series of anti-terrorist command and staff exercises, being organized for the countries belonging to Shanghai Cooperation Organization, and ´Sea Interaction´ joint maritime long-range aviation patrols over the waters of the Chinese Sea.
´This is the first joint exercise organized in China after the outbreak of coronavirus pandemic.  And the first Chinese operational and strategic manoeuvres held with the participation of Russian military personnel´, emphasized Wei Fenghe, the Minister of Defence of the People´s Republic of China. ´Such exercises reflect the continued support between China and Russia and show a high level of developed interconnectedness. That exercise is not aimed against any particular third countries, but its objective is to increase the ability of joint response to risks and challenges´, he continued.
According to Col. Gen. Wei Fenghe, the exercise has indicated that China and Russia are capable to jointly maintain peace and stability in Central Asia. He also concluded that Sibu/Interaction 2021 was a complete success for both participating countries.
On 13th August 2021, at the conclusion of the exercise, the Russian and Chinese military authorities have signed a memorandum on establishment of twinning relationship. The document was signed by heads of international military cooperation departments of the Russian and Chinese armed forces – Lt. Gen. Alexander Kshimovsky and Maj. Gen. Tsy Govei, with presence of MoD of both countries.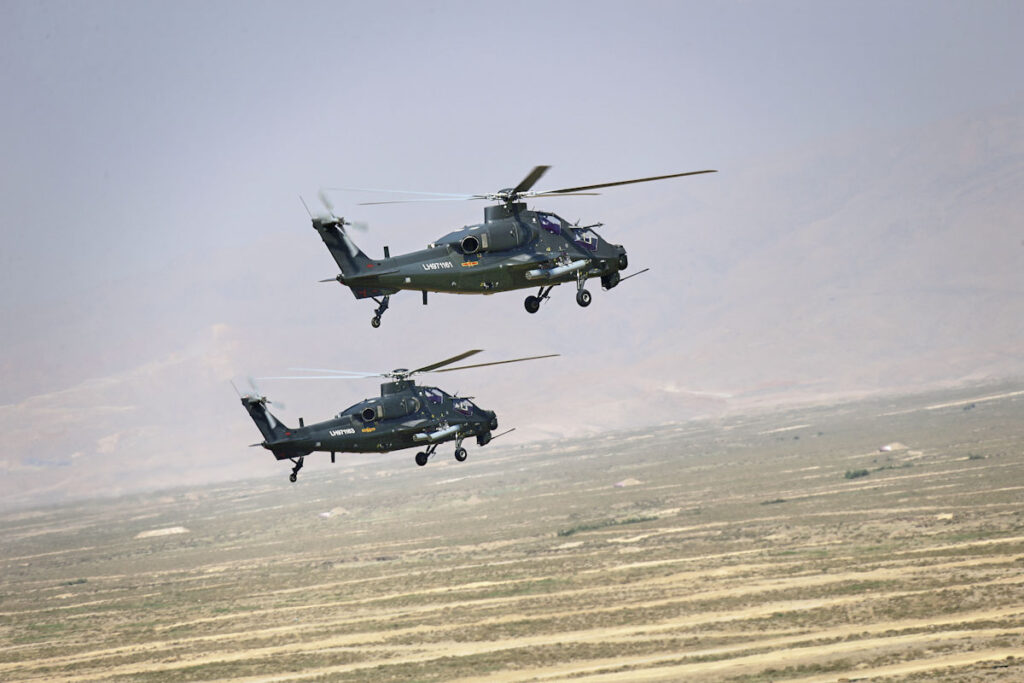 All photos and quotations © Russian MoD (Министерство обороны Российской Федерации), used under the Creative Commons Attribution 4.0 license. MoD press information were used.