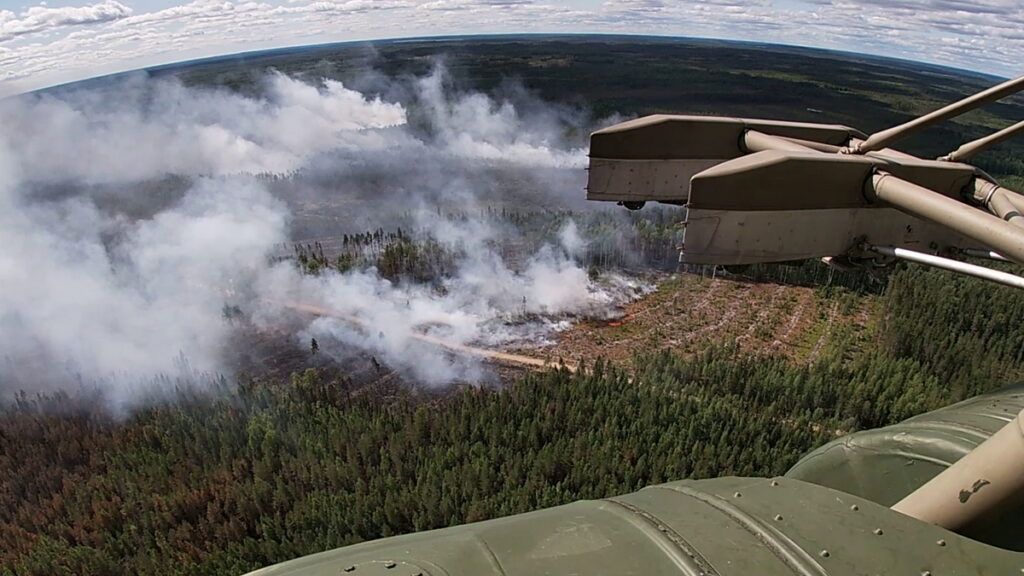 In the last days of July, helicopter crews of the Leningrad Army of the Air Force and Air Defence were deployed to combat forest fires in Karelia. Mi-8 helicopters equipped with water buckets, being a part of quick response teams, plays an important role in a fight against the power of fire.
Since May of this year, Russia is reporting a record-breaking heat wave, with temperatures 15⁰ C higher than normal in Siberia and more than 20⁰ C above average in central and western parts of the country. June of 2021 was already reported as the second-hottest in history of Russia. The temperatures reaching 30⁰ C and even more were even observed beyond the Arctic Circle.
Therefore it is not surprising that already in the beginning of June, following the order of Colonel-General Alexander Zhuravlev, 168 military fire brigades and 24 emergency response teams were established within the Western Military District (Западный военный округ). More than eight thousand of military personnel from an engineering component, CBRN defence structures and other military units were involved. They were equipped with approximately fifteen thousand examples of specialized equipment and vehicles, plus eight Mi-8 helicopters. It should be pointed that, if used in a role of fire-fighter, any Mi-8 rotorcraft can use a VSU-5 water dropping bucket with a capacity up to 4,000 litres, carried on the external sling.
The purpose of establishing such specialized units was to assist the local administration with fast and effective fighting with wildfire load. Based on the current temperatures and weather forecast, it was, regrettably, obvious that forest fires are inevitable.
At the end of July, it was reported that approximately 1.88 million hectares of forests in Russia were already burning. In comparison, that is an area just a little bit smaller than the whole country of Slovenia. Although the region of Yakutia (officially known as the Republic of Sakha) was the most severely affected one, forest fires were observed in many other locations across the country.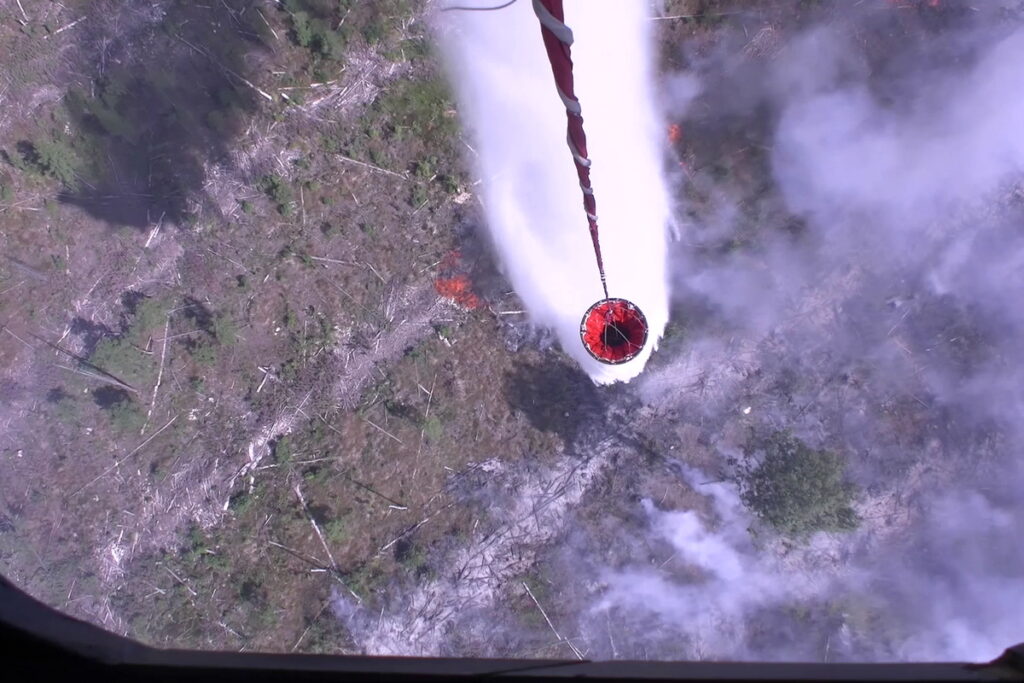 The Republic of Karelia, situated in the north-western part of Russia and along the Finnish border, was recognized as the second-most hit area, with more than 22 fires that were covering approximately 11,000 hectares. Russian sources emphasized, that this year´s forest fires in Karelia have reached a level not seen there for decades.
On 19th July 2021, Russian, and then international, media shared an amateur video footage from the village of Naisteniarvi (Найстенъярви), in Suoyarvsky District. It included a dramatic cry for help from its residents, fighting with a forest fire around the village on their own.
A quick response team including Mi-8 helicopters of the Army Aviation was sent to that area. According to official information released by the Russian MoD, only during 21st July, the army rotorcraft completed thirty water drops in the district and delivered more than 62 tons of water.
It allowed to quell the fire and localize points of origin. Additional one hundred of personnel and ten vehicles were then deployed into that area to continue with fire fighting around Naisteniarvi. In the meantime, the army Mi-8 helicopter continued its duty there, finally delivering more than 180 tons of water within four consecutive days.
As the Russian MoD has reported, all residents of Naisteniarvi village were evacuated from the endangered area.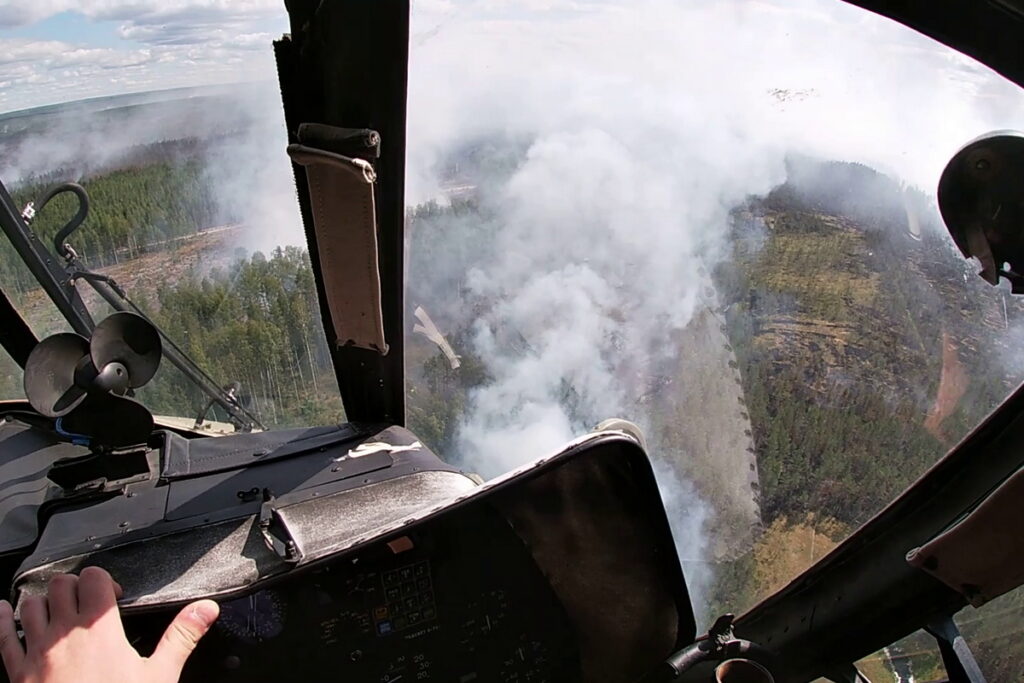 All photos © Russian MoD (Министерство обороны Российской Федерации), used under the Creative Commons Attribution 4.0 license. MoD press information were used.