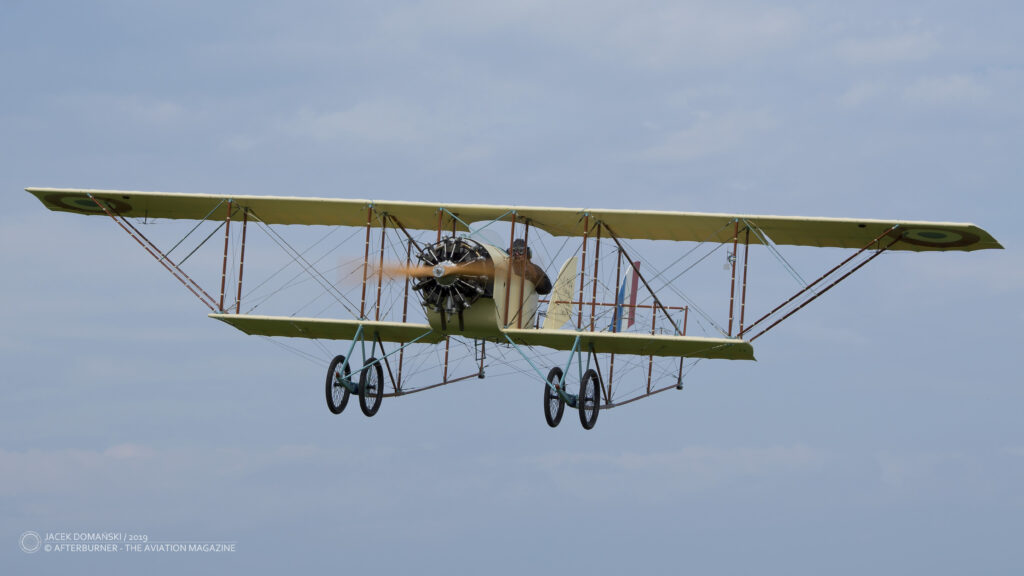 François Durafour, a Swiss aviation pioneer, was born on 27th November 1888 in Geneva. After completing his mechanical studies, Durafour initially worked at Ateliers Sécherons and then in 1910 he was employed as Hanriot aeroplane mechanic at flying school in Bétheny, France.
On 11th October of the same year, Durafour began his flying career by obtaining his French pilot's licence, shortly thereafter approved in Switzerland. And he became a true aviation pioneer in his homeland, being licensed with the number three. Yet in late 1910 Durafour started work for Deperdussin aircraft factory as a test and instructor pilot, then subsequently became chief-pilot at Avenches aviation school in June 1911. That year, he also established the first airfield at Collex-Bossy near Geneva.
For François Durafour the year 1911 was a time of the first major achievements in his aviation career. Flying a Dufaux two-seater, he performed several aviation adventures and broke several local records for flight duration and altitude. These included reaching altitude of 600 metres over Reims, being the first aviator to fly over Geneva, performing a flight over Lake Neuchatel, another one from Avenches to Geneva and finally breaking the Swiss record by reaching an altitude of 950 metres. In the same year Durafour has also won several prizes in flying competitions and attended a few aviation meetings.
At the beginning of 1912, François Durafour and his friend Paul Wyss made another aviation challenge – a tour of Central America in a Deperdussin aircraft. Within that venture, on 5th May 1912, they became the first to make a flight from Guatemala to San Salvador. They were also the first to fly over capital cities of both those countries of Central America.
In the following months of the same year, as part of another demonstration flights, Durafour visited the United States with a Borel-Morane aeroplane. His visit to the USA ended with an emergency landing on the streets of New York, caused by a fuel hose failure and the aircraft engine shutdown. The pilot made it out unscathed, although the incident was widely reported in the New York press.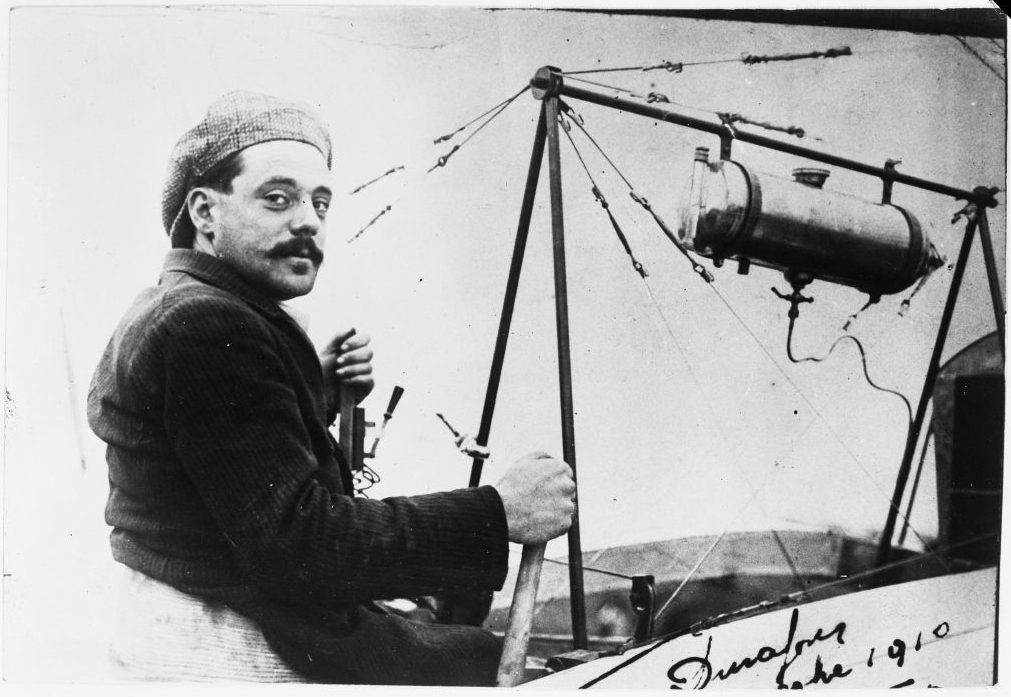 At the end of 1912, François Durafour returned to Europe and on 21st May 1913 performed the first night flight from Ambérieu to Lyon. Later that year, he started to work at Burlat aircraft and motors plant near Lyon. In addition, Durafour joined 'Der Bund' flying circus and flew many types of aeroplanes, making – among others – more long distance and high altitude flights.
On 1st August 1914, when Germany joined the World War I, Durafour sat at the controls of the only Swiss aircraft to fly over Germany during that conflict. It was an FBA Type B – a Schneider Trophy air race flying boat, paid for by the Swiss government, that Durafour was assigned to fly it back to the country.
Still on the same day, he – along with nine other Swiss pilots – was called up for service in the Swiss Air Force and joined a newly formed unit at Beundenfeld on Allmend in Bern. However, in 1915, Durafour left the unit and moved to France. After a short episode of being a combat pilot, he became a test pilot, additionally being responsible for delivering SPAD and Hanriot aircraft for the French Air Force bases. That part of Durafour´s aviation career ended in 1918, with an aeroplane crash that occurred on 18th July that year. Regrettably, it meant the end of his French military adventure, as the brave Swiss was demobilised and returned to Geneva.
After obtaining his commercial pilot's licence, Durafour returned to civil aviation, making several more 'firsts' in Swiss aeronautics. In May 1919, he made the first flight between Paris and Geneva, lasting four and a half hours, flying a Caudron G.3 biplane with mail. In June of 1920, Durafour opened the first Swiss international flight route – between the above mentioned cities – flying the first passenger flight with a Sopwith aeroplane.
However, François Durafour has always been fascinated by Mont Blanc – the highest peak of the Western Europe. It was not without meaning that the second most-prominent mountain in Europe is located in the Western Alps, relatively close to Geneva, where the pilot grew up and lived for most of his life. And it was just this mountain and its massif that the greatest feat and achievement of Durafour aviation career was associated with. The Swiss aviation pioneer decided to make an attempt to land as close to the peak of Mont Blanc as possible. And as he thought, so he did.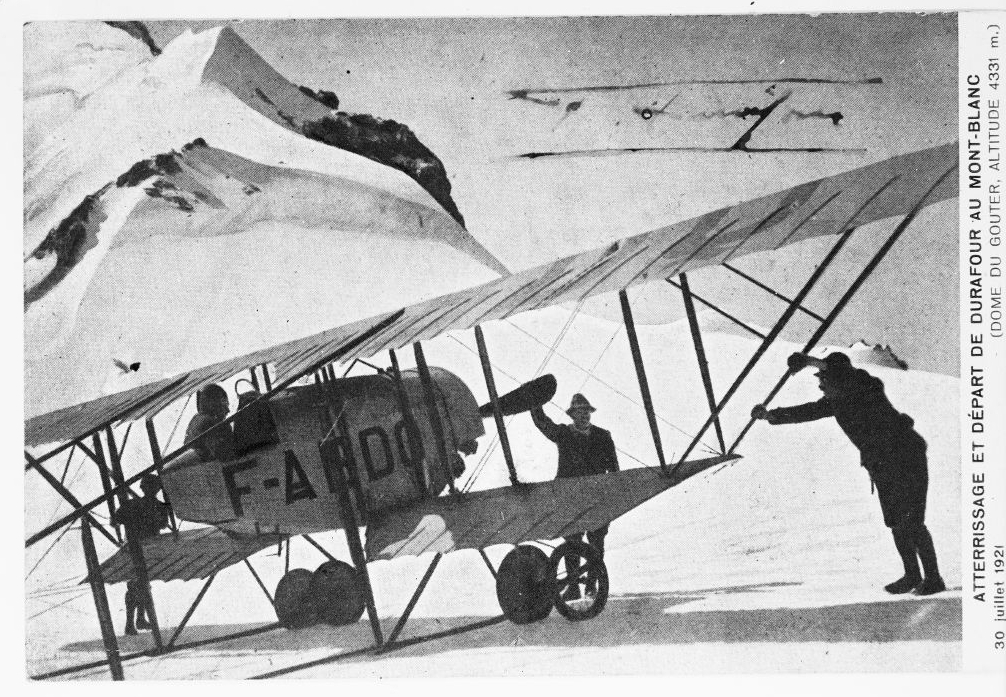 On 30th July 1921, François Durafour once again sat at the controls of a Caudron G.3 aircraft. After taking-off from Lausanne airfield, he set course for his objective – Mont Blanc. After 55 minutes of flight, the Swiss aviator landed his biplane on sloping summit of Dôme du Goûter – at altitude of 4,331 metres, just next to the main summit of Mont Blanc. Next, he took off from the mountain and returned to the airfield.
Doing that, François Durafour went down in history as the first pilot to land and take-off with an aircraft at such a high altitude, but additionally, became the first to land on and take-off from snow with Caudron G.3 aeroplane. With his landing on Dôme du Goûter, he set a record that remained unbeaten for some thirty consecutive years.
Between 1923 and 1932, François Durafour took a break from flying to operate an automobile workshop and was associated with automobile racing. After a ten year's break, he returned to flying and in 1934 made a non-stop round-trip flight over Switzerland.
Although he stopped with breaking records and performing new stunts, Durafour remained associated with aviation for the rest of his life, taking part in numerous aviation meetings and celebrations. In 1962, he was invited by the Guatemalan government to celebrate the 50th  anniversary of his flight there.
During his life, Durafour was decorated with several awards – including the Legion of Honour (Ordre national de la Légion d'honneur) and Orden du Quetzal Guatemalan medal. Today, one of the streets in Geneva bears his name and on the wall of one of the buildings in Saint-Gervais-les-Bains, at the foothill of Mont Blanc, there is a mural related to the historic mountain landing of Durafour.
François Durafour died on 15th March 1967 in Geneva, at the age of 78.