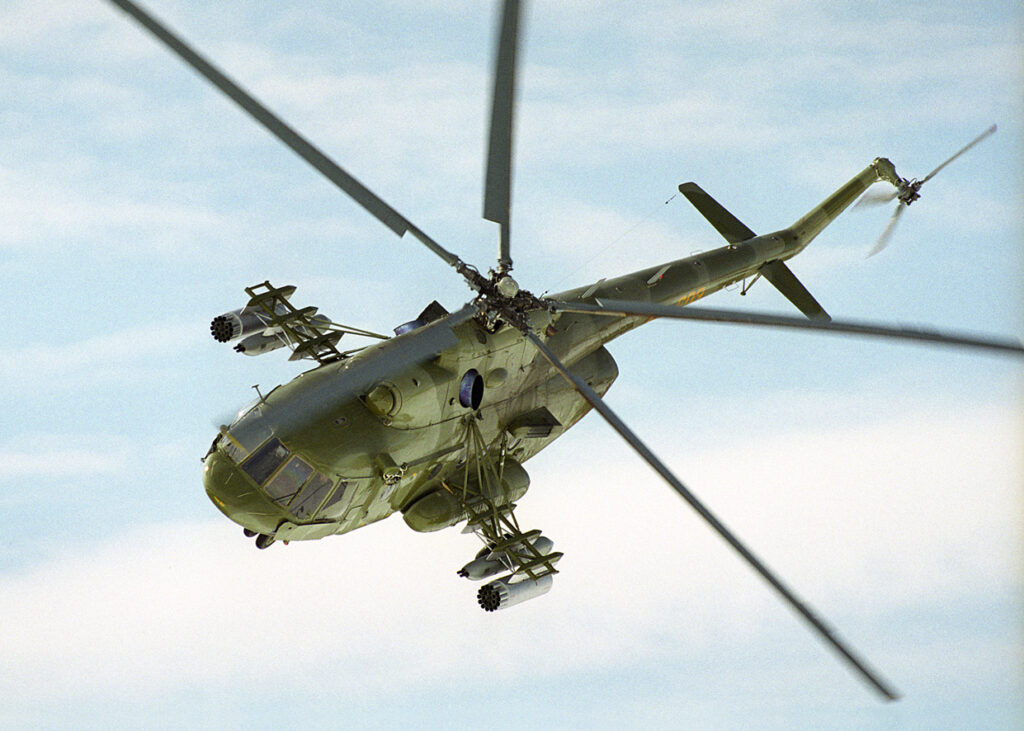 In the last two years, ´Russian Helicopters´ holding has overhauled six Mi-17-1V military transport helicopters at Lima Peruvian Air Force base SEMAN.
Maintenance works were carried out by Novosibirsk Aircraft Repair Plant (NARP) and under a direct supervision of NHC Mil and Kamov. As a result, service life of Peruvian helicopters has been extended for another eight years with an overhaul interval of 2,000 hours.
Because of the coronavirus pandemic, the Republic of Peru is actively exploiting its fleet of previously supplied Russian helicopters. These rotorcraft are being used for various tasks, including transportation, search and rescue missions, during humanitarian operations such as delivery of medicines, food or clothing, as well as in fight against drug trafficking.
´Since the Soviet times, Russian helicopter technology has proven itself in Peru – the USSR was one of the first countries to help Peruvian government after the earthquake in 1970. Then, as a humanitarian aid, we have supplied Peru with Mi-8 helicopters in medical version. Today, there are over a hundred Russian-made helicopters operated in the country, and that´s a reason we attach particular importance to their repair and modernization. I believe that the work we have done once again, demonstrates high level of our customer's trust,´ said Andrey Boginsky, CEO of Russian Helicopters.
Due to their reliability, versatility and ease of maintenance, a family of multi-purpose Mi-8/17 helicopters is recognized and sought-after worldwide. Their design and equipment allow for operating under self-contained deployments, basing on unequipped sites in almost all climatic conditions, including high altitude areas and hot climate, that was proven by long experience of using these rotorcraft on different continents.
Novosibirsk Aircraft Repair Plant takes care of maintenance, overhaul and modernization of Mi-branded helicopters in various modifications. The company repairs rotorcraft systems and units during the entire period of use between overhauls, as well as supplies the operators and owners of those helicopters with spare parts. The NARP also offers a worldwide service with ability to perform customer-based refurbishment work.
Cover photo: Mi-17, Peruvian Air Force, courtesy of JSC "Russian Helicopters" / Rostec State Corporation. "Russian Helicopters" press materials were used.