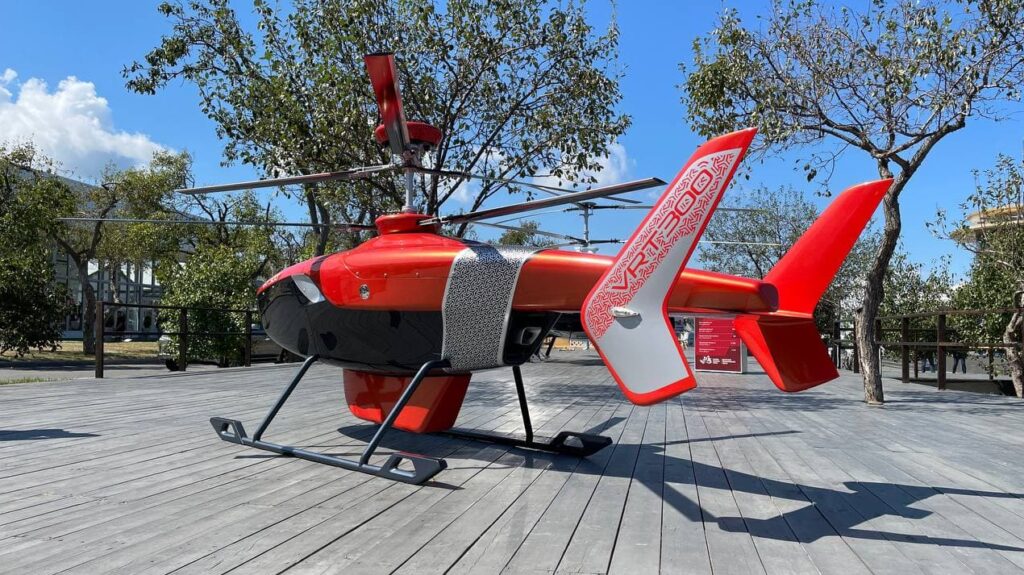 During the Eastern Economic Forum (EEF) trade exhibition, held between 2nd and 4th September 2021 in Vladivostok, the latest projects being developed by the Russian Helicopters holding company were presented for the broad public. They included Ka-62 medium multipurpose helicopter, VRT500 light helicopter and VRT300 unmanned aerial vehicle.
Participants and visitors of the EEF 2021 could become more familiar with those designs within a business programme of the forum. It also included a series of meetings and presentations led by management of the Russian Helicopters holding and its specialists.
Although its roots go back to the 1990s and a military programme focused on development of a new multipurpose rotorcraft for special operations purposes – commonly known as Kamov Ka-60 ´Kasatka´ – the Ka-62 is a much advanced civilian variant of that helicopter, designed with the latest achievements of aviation industry. It meets not only Russian, but also international standards of reliability and safety, as well as in terms of cargo and passenger transport. Its characteristic features include a shrouded tail rotor and a tail wheel – being a unique solution among wheeled helicopters.
In order to reduce its weight, the Ka-62 was designed with a significant use of polymer composite materials. As a result, it also allowed to increase both radius of action and maximum speed of the helicopter, at the same time decreasing its fuel consumption.
The Ka-62 can carry up to 2 tons of load in its internal cargo compartment or even up to 2.5 tons on an external sling. In addition, the helicopter can be equipped with a rescue winch and a medical module. Its maximum range is up to 700 kilometres with a cruise speed of 290 kph.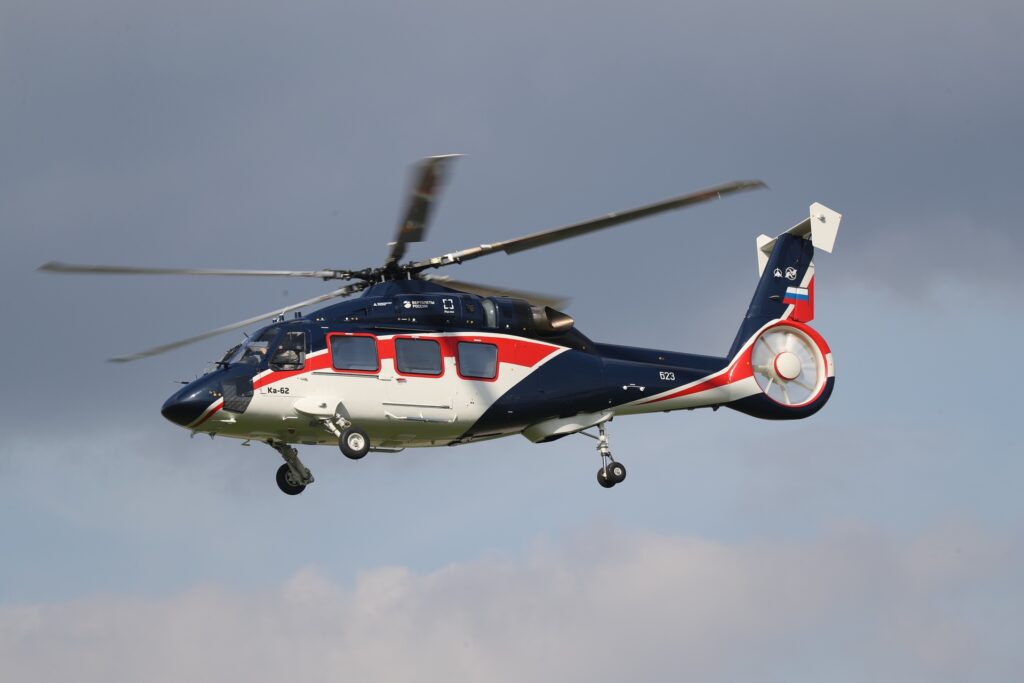 The VRT500 is a light, single-engine rotorcraft with a coaxial rotor, for the first time presented to general public in 2017. Currently the helicopter is in the last phase of its development – it will soon receive a modern, interactive avionics suite. According to the manufacturer, the VRT500 performance characteristics will include maximum speed of 240 kph and a range of up to 900 kilometres. The rotorcraft may carry up to 6 persons (pilot and five passengers) or up to 970 kg of payload, with a possibility of an easy and quick conversion between its passenger, cargo and medical configurations.
The only UAV presented by Russian Helicopters at the EEF 2021, was the VRT300 designed by VR-Technology – a company being a part of the holding. That aircraft is a helicopter-type UAV with a maximum take-off weight of 380 kilograms, flight duration of up to 5 hours and a range of 325 kilometres. It can reach an altitude of 5,800 metres as well as carry a payload of 70 kilograms.
The VRT300 is currently being used within an experimental programme of unmanned cargo deliveries, that was launched about one month ago in Chukotka. Two Russian UAVs – VRT300 and BAS-200 – will be tested by Russian Post for operations along the Anadyr – Ugolnye Kopi route until the end of 2021.
Apart from cargo deliveries, the VRT300 may be used also for SAR and agricultural purposes, forest protection, terrain monitoring and many other purposes, depending on its customized configurations.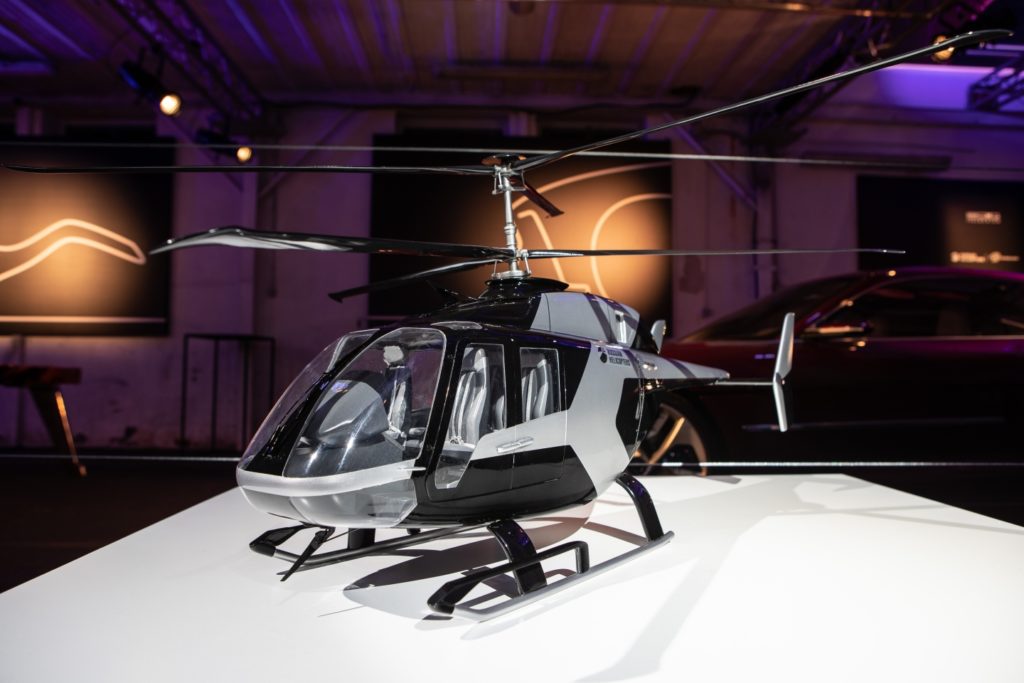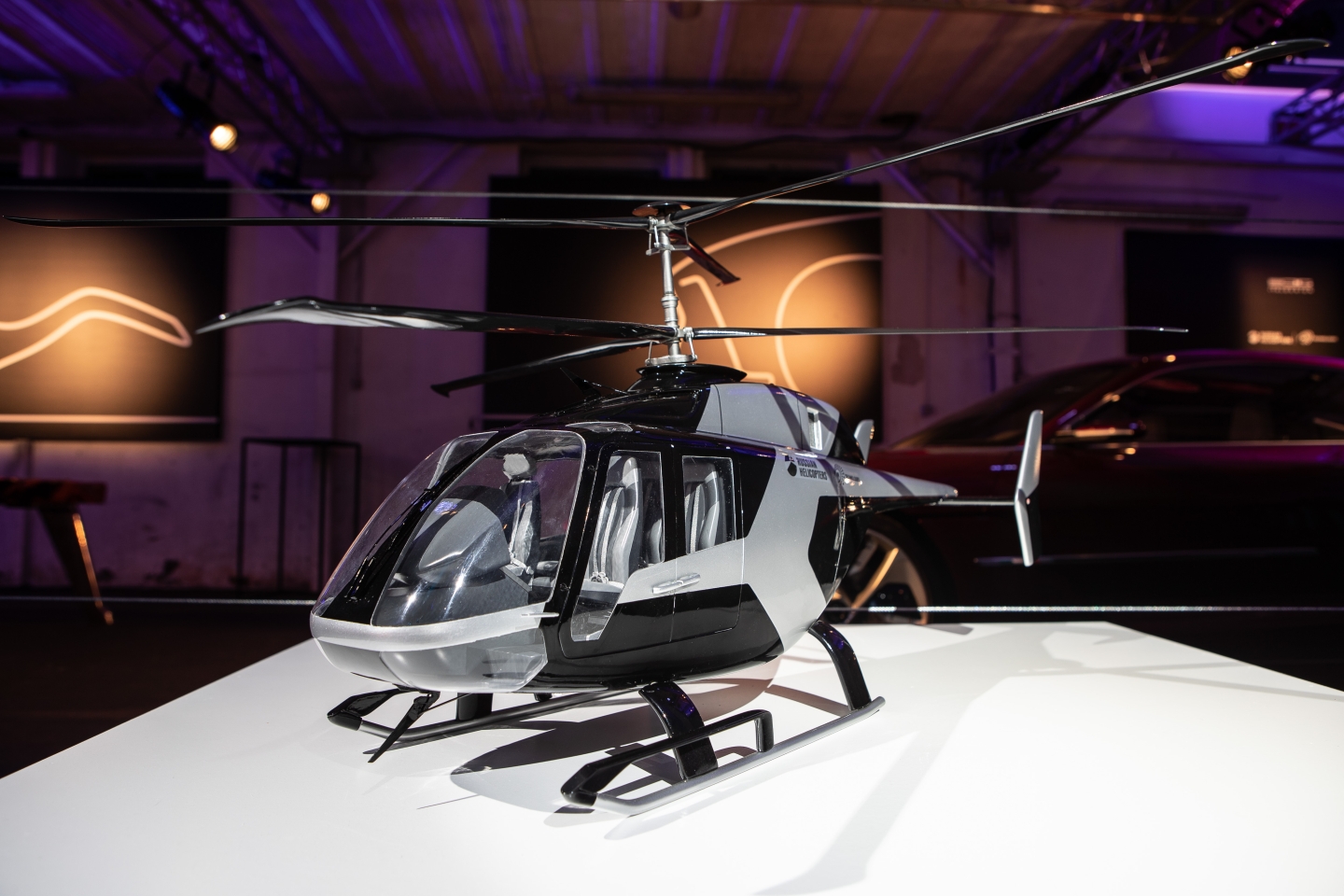 Cover photo: VRT300 unmanned aerial vehicle at the EEF 2021. All photos courtesy of JSC "Russian Helicopters" / Rostec State Corporation. "Russian Helicopters" press materials were used.