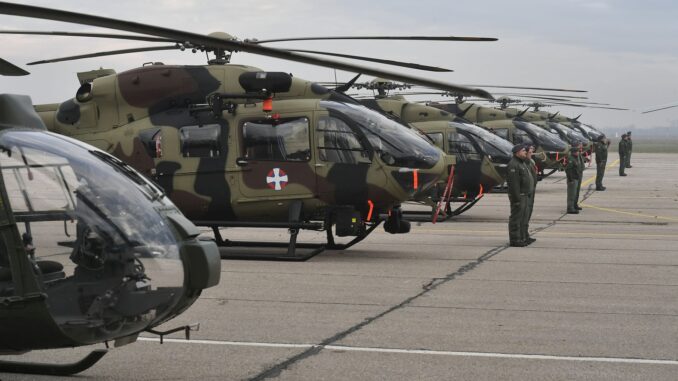 On 7th December 2019, the presentation of recently delivered Mi-35 and Mi-17 helicopters to Aleksandar Vučić, the President of the Republic of Serbia and the leaders of Serbian armed forces, officially introduced the new helicopter fleet.
As we have already informed in August 2019, the Serbian Air Force and Air Defence acquired from Russian manufacturer four Mi-35 attack helicopters and three Mi-17 multipurpose helicopters. Initially, the delivery and implementation of new aircraft was planned for first quarter of 2020, but eventually the earlier delivery was possible. Three Mi-17V-5 helicopters were already delivered in October and four Mi-35 arrived at the beginning of December, all carried on board of Antonov An-124 transport aircraft.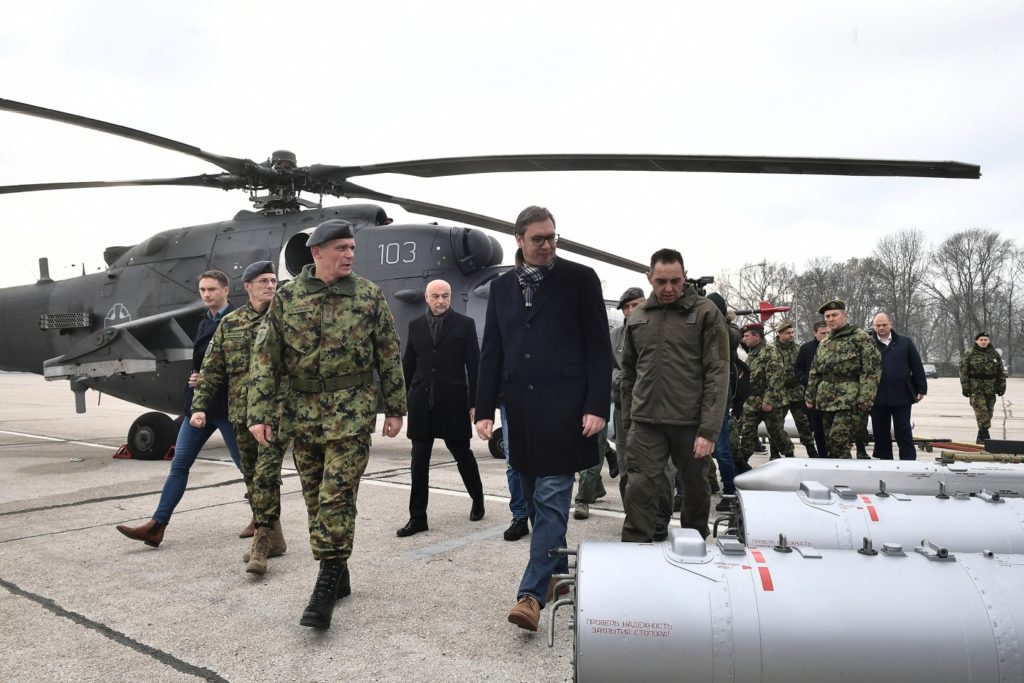 Aleksandar Vučić visited Colonel-Pilot Milenko Pavlović air base at Batajnica together with Minister of Defence Aleksandar Vulin and Chief of General Staff of the Serbian Armed Forces General Milan Mojsilović. ´I congratulate the Serbian Armed Forces and citizens of Serbia. Serbia has never had this, since we have not restored something, but we have created something that we have never had. Today, you could see a presentation of European and Russian helicopters which we have purchased, from the state-of-the-art assault helicopters and fighter helicopters Mi-35, that are believed to have no match in the world.´ said Vučić and also emphasized the capabilities of new helicopters, pointing not only the armament of Mi-35 but also the multifunctionality of Mi-17. ´You could see for the first time, that our Mi-17 can carry bucket with water so that we can intervene in case of fire. They also have their transport role, to transport paratroopers, and special forces member for airborne tasks.´ he added.
All new Mi-17 helicopters are reported to be operated by the 890th Mixed Helicopter Squadron ´Pegazi´ (Pegasus), joining the two other Mi-17 bought three years ago. According to Serbian press, the new rotorcrafts were tailor-made for the special operation purposes.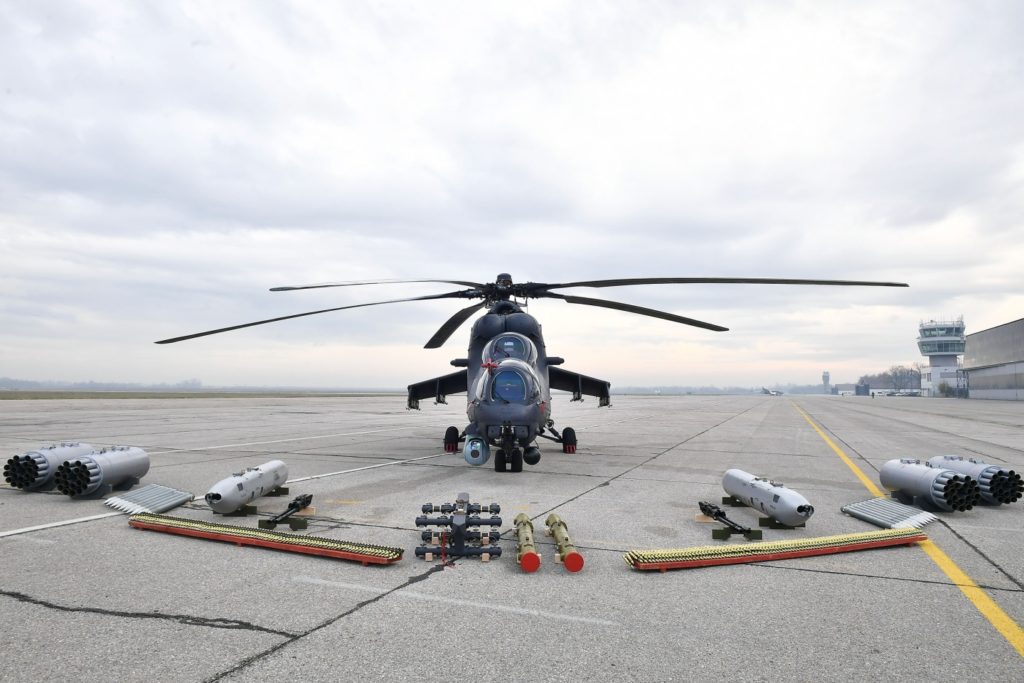 Apart from the Russian-manufactured helicopters, there was also another new addition to Serbian Air Force inventory presented during the event at Batajnica air base. They were the recently delivered Airbus H145M helicopters, that are inter alia intended for combat search and rescue duties and are operated by the 119th Mixed Helicopter Squadron ´Zmajevi´ (the Dragons) in Niš. After the delivery of last H145M, which is expected next year, Serbia will be operating 9 Airbus rotorcrafts, five by the air force and four by the police.
The purchase of new helicopters is a part of the ´Project 1500+´ programme focused on modernization of the Serbian armed forces. This programme is a second stage of acquiring the new equipment for Serbian army and air force and, among other goals, is connected with enhancing the capabilities of the domestic industry. Serbian-developed arms and military equipment implemented within this project, included a new generation of small arms, ammunition, sighting systems for automatic rifles and optoelectronic video sight and surveillance-sighting night vision monoculars and binoculars. It should be also mentioned that improvement of the working environment and the financial status of the Serbian Air Force personnel is also included in ´Project 1500+´.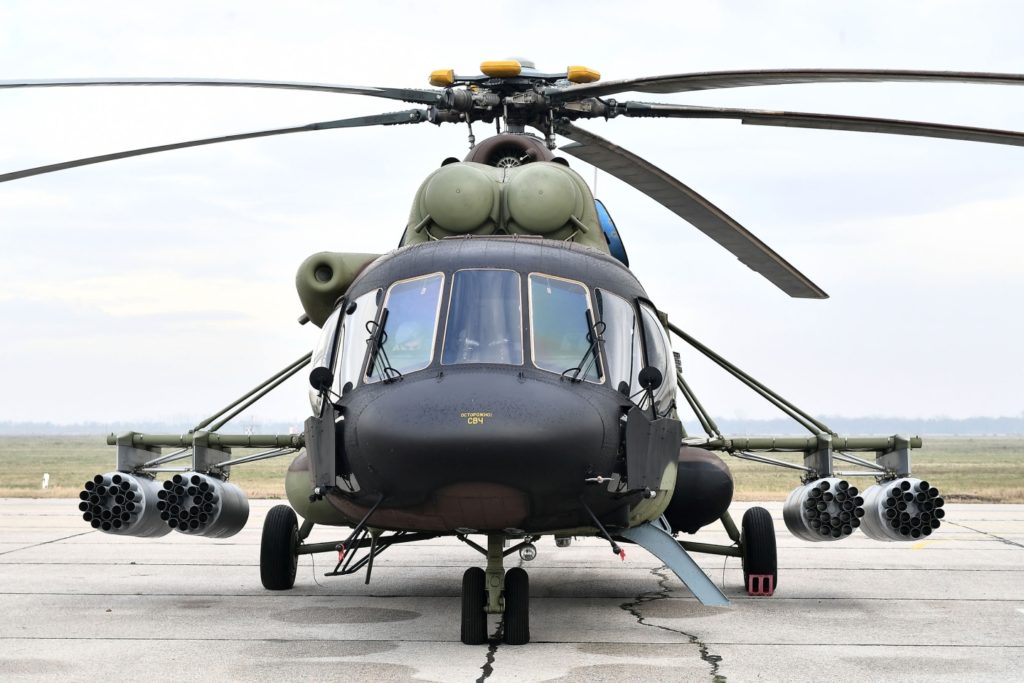 Acquisition of the modern military equipment from Russia, both purchased by Serbia or donated by the Russian Federation, is also in the frame of the modernization programme. As an example, in 2018, ten BRDM-2 patrol vehicles were delivered, and eight MiG-29 jet fighters were handed over by Russia as part of military and technical assistance.
The first two Mi-17V-5, that were already delivered to Serbia in 2016, were the first new helicopters for Serbian Air Force since 1991. In the final, third stage of the modernization, Serbia is expecting to acquire T-72 tanks, BRDM-2 vehicles, anti-aircraft systems and even more helicopters, including next three Mi-35.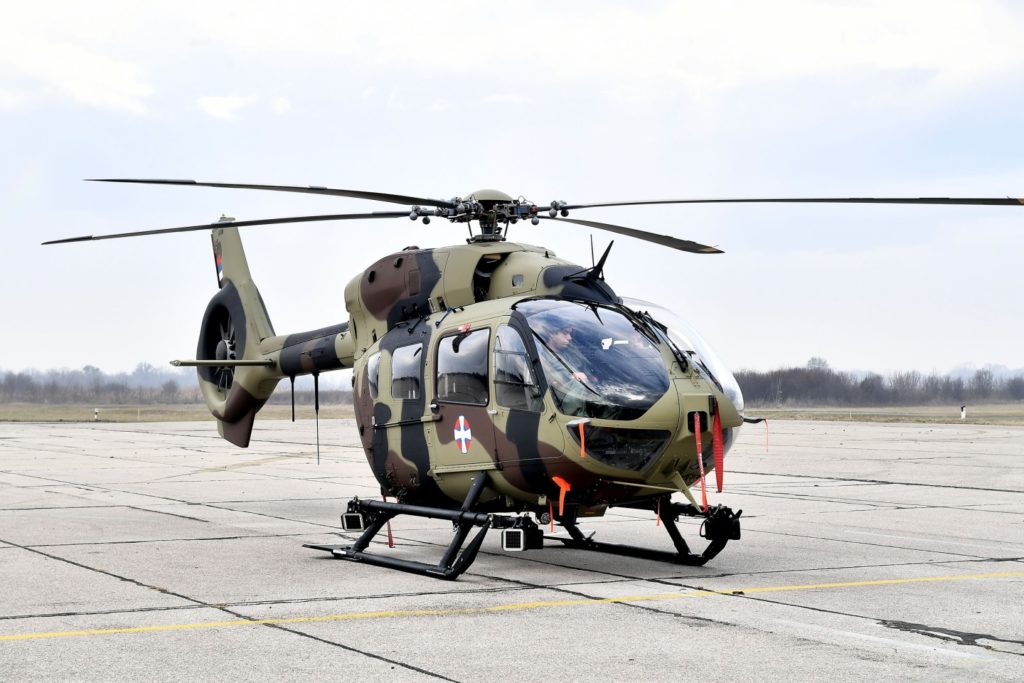 All quotations and photos © Министарство одбране Републике Србије / MoD Republic of Serbia. MoD press releases were used.