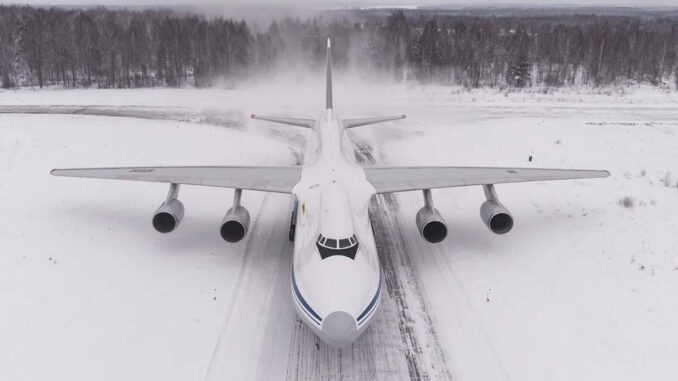 On 15th January 2021, the crews from the 12th Military Transport Aviation Division (Tver) and 566th Military Transport Aviation Regiment (Seshcha) completed a joint training exercise in the Bryansk region. During this exercise, for the first time in Russian history, six Antonov An-124-100 ´Ruslan´ aircraft took-off simultaneously and then performed a formation flight.
The training was organized at Seshcha (Сеща) air base, the home of the 566th Regiment, and was aimed at improving skills of young personnel of the Military Transport Aviation in simultaneous transfer of military units and equipment over long distances.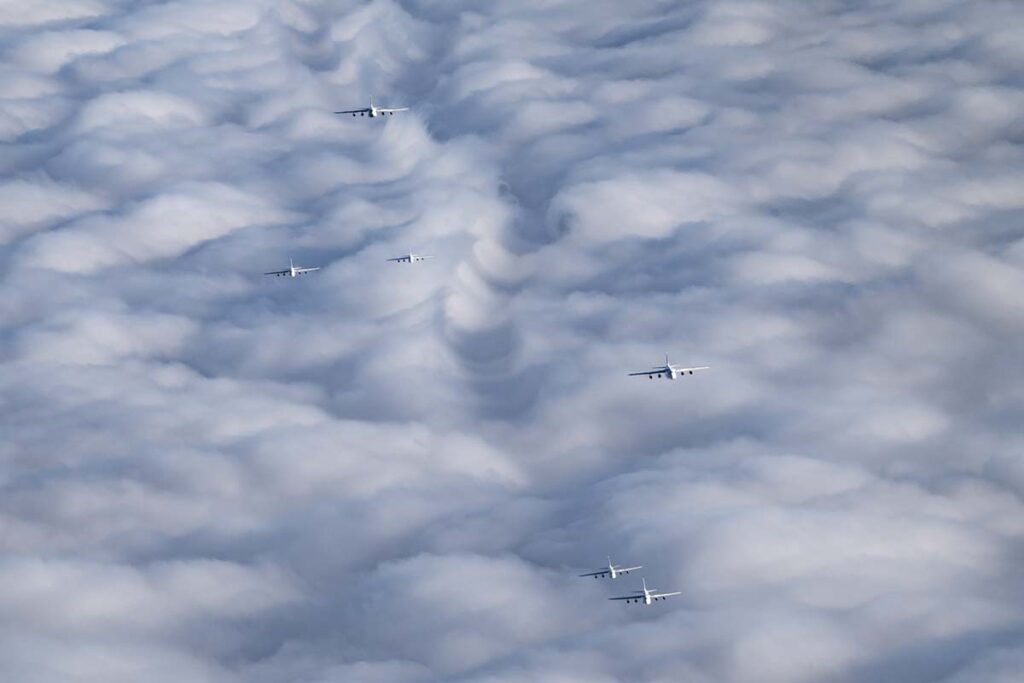 During the exercise the crews of An-124 ´Ruslan´ aeroplanes practiced minimum interval take-off, en-route flight in formation and landing. The formation flight was performed at altitude of 4,000 metres on the route of 600 kilometres. The training flights were performed in severe weather conditions – precipitation, low clouds and strong wind.
The first transport aviation training in 2021 was completed under leadership of Lieutenant General Vladimir Benediktov, the Commander of the Military Transport Aviation of the Russian Aerospace Forces, and other commanding officers of the transport aviation and the 12th Division.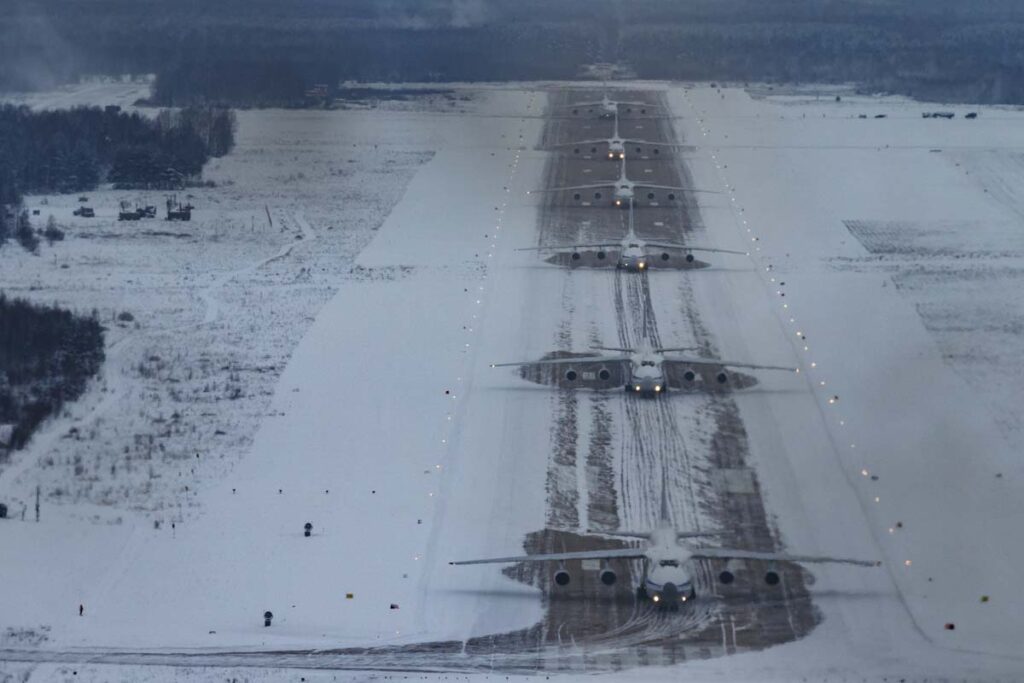 Antonov An-124 ´Ruslan´ (NATO reporting name: Condor) is a four-engine strategic airlift aircraft, introduced in 1986. For more than thirty years it was the heaviest serial-manufactured cargo aeroplane in the world and the second heaviest operating transport aircraft. It still remains the largest airlift aeroplane in military service.
Until 2004, fifty-five aircraft of that type have been manufactured? and the Russian Aerospace Forces are currently the sole military operator of An-124. Although, the other existing aircraft, despite being owned by the civil companies, are frequently used in military airlift operations – for example through the NATO SALIS programme.
An-124 is able to carry up to 500 military personnel (if the hold is used for passenger transport) or up to 150,000 kg of load, including helicopters, armoured vehicles or tanks. The works on its replacement, an aircraft designated as An-124-102 ´Elephant´, already began in 2019.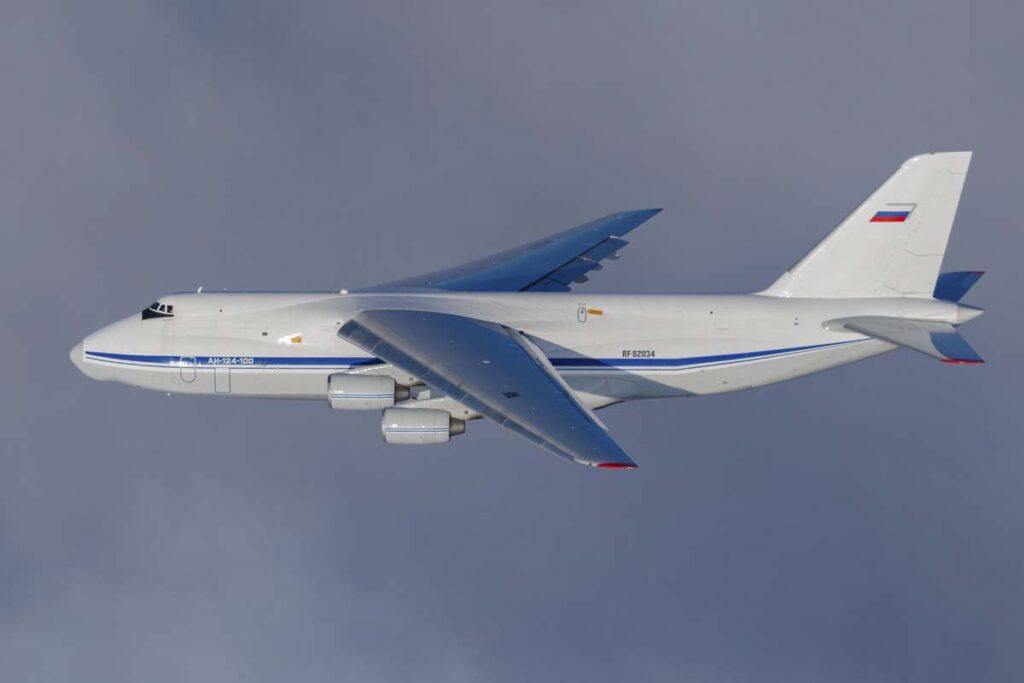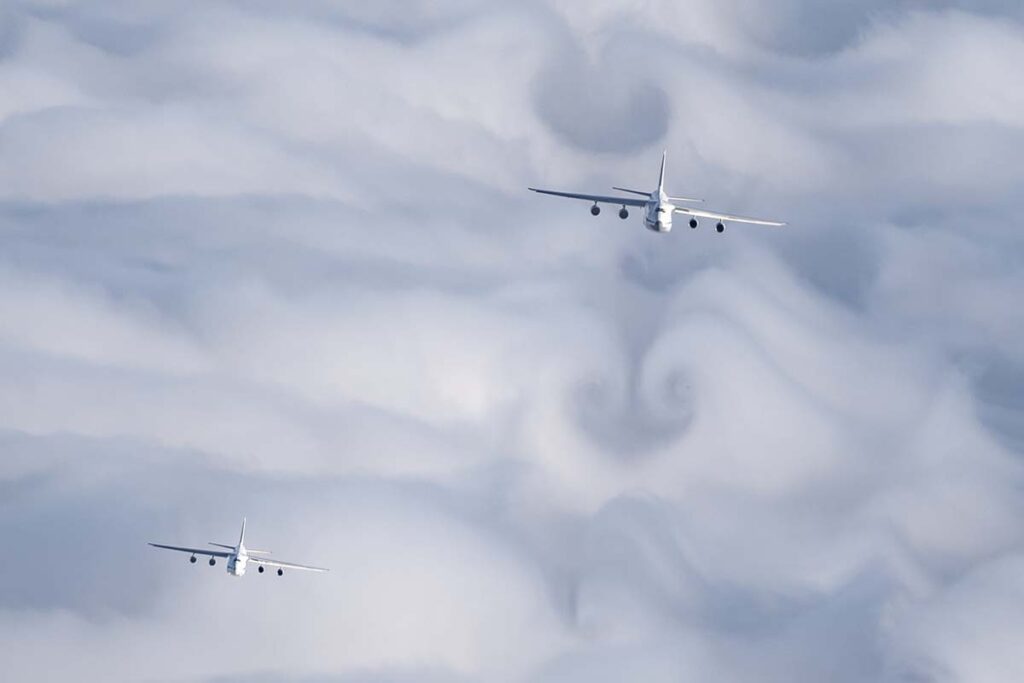 All photos © Russian MoD (Министерство обороны Российской Федерации) – Vadim Savicky and Konstantin Emchenko, used under the Creative Commons Attribution 4.0 license. MoD press information were used.