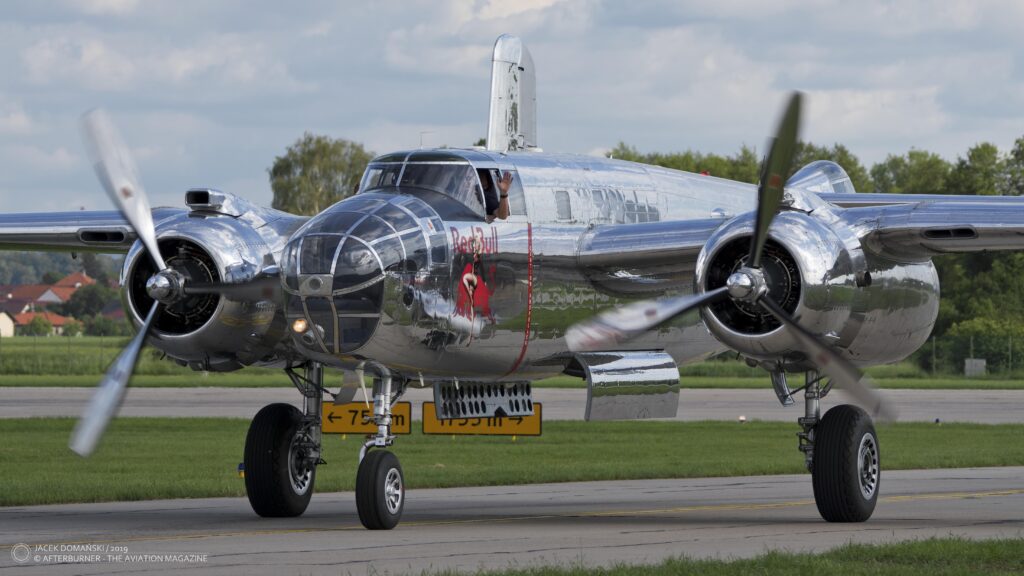 The first half of 2023 has passed and this is the best moment to take a closer look at aviation events planned for the remaining months of the year. In other words, it is the right time for our third part of purely subjective air show news and updates series.
Last week of July is marked by Old Buckenham Air Show, held on 29th and 30th July at Old Buckenham Aerodrome in Norfolk, UK. History of that aviation event started in 2012 and the first edition of the show included only two hours of flying displays.
Nowadays, the event offers approximately eight hours of flying performance plus an attractive static display. This year, the list of Old Buckenham Air Show participants includes B-17 Flying Fortress ´Sally B´, Spitfire, Vampire, Lancaster, Blenheim, Hurricane, Lysander, P-51 Mustang and Spanish-built version of Bf 109, as well as the RAF Red Arrows, Typhoon Display Team and several other aircraft. According to the official website of the show, as much as fifty aircraft will be possible to see in the air during the show. No wonder that Old Buckenham Air Show is expecting its record number of visitors this year, and most of the tickets are already sold out.
At the beginning of August, we would like to bring your attention to Baltic International Air Show 2023. The event will be organized on 5th and 6th August at Liepāja International Airport in Latvia. The line up of that show includes Belgian F-16 Solo Display Team, JAS 39 Gripen, L-159 ALCA, W-3A Sokol demo teams of the Czech Air Force, Bo 105 helicopter and CC Carbon Cub (with Łukasz Czepiela at the controls) of the Flying Bulls, as well as Jurgis Kairys and Aerobatic Team ANBO.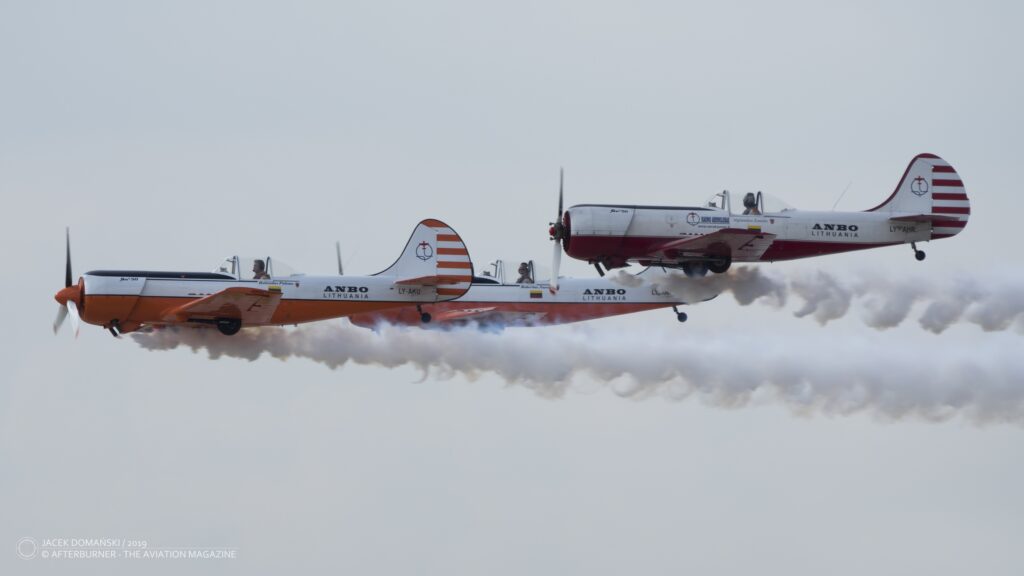 Another interesting event planned for this August is ZigAirMeet, traditionally held at Mollis airfield in Switzerland. The show is widely known because of its flying displays performed with the amazing Alpine scenery in the background.
List of the air show participants seems to be really impressive and includes several modern jet aircraft, such as C-17A Globemaster III, Belgian F-16 Solo Display Team, Rafale Solo Display, Typhoon Display Team, Swiss Hornet Solo Display and Patrouille Suisse aerobatic team. The military jet will be accompanied by warbirds and other historic aeroplanes – Junkers F 13, P-51 Mustang, Spitfire, Electra Model 12, D-3801, Douglas DC-3 and group of aircraft from the Flying Bulls collection.
It should be pointed here that show in Mollis may be one of the last opportunities to see Patrouille Suisse performing on their F-5 Tiger II jets among the mighty mountain peaks. According to official information from the Swiss Air Force, the team will be disbanded next year.
This year´s edition of ZigAirMeet will take place on 18th and 19th August.
Last weekend of August will offer several attractive aviation events, such as Bucharest International Air Show at Aurel Vlaicu International Airport in Romanian capital city (25th and 26th August), Radom Air Show in Poland (26th and 27th August) and London Fighter Meet at North Weald Airfield (27th and 28th August).
This year, Zürich International Airport is celebrating its 75th anniversary and, at this opportunity, a three-day-long Flughafenfest is planned to be held from 1st to 3rd September. It will include an interesting static exhibition of aircraft, as well as some flying performances, including Patrouille Suisse display.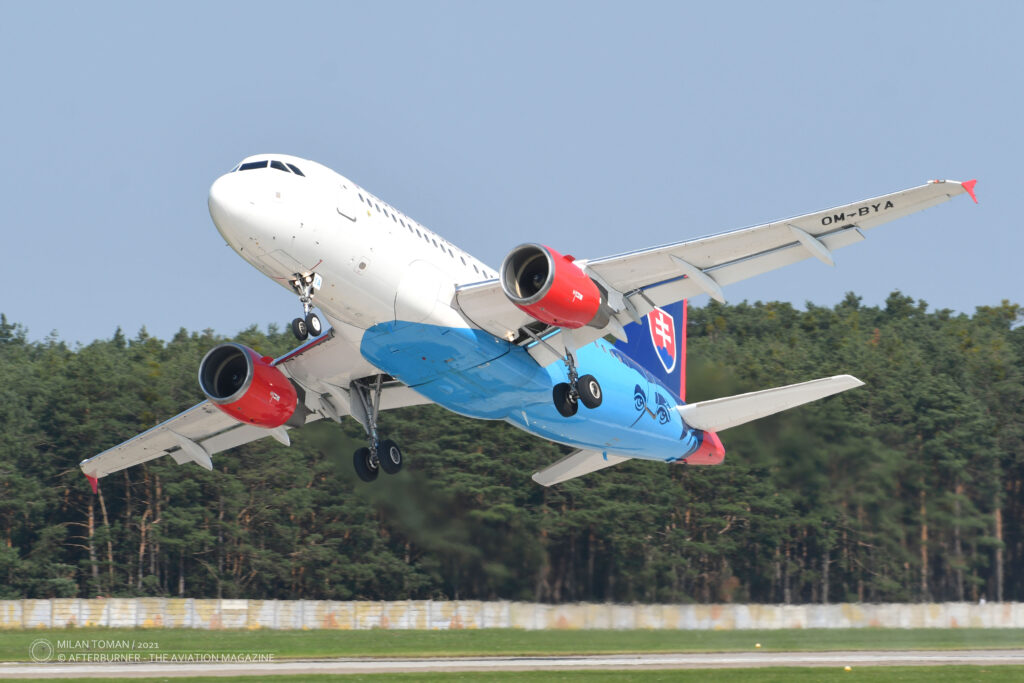 The first week of September will be also marked by another events – the Slovak International Air Fest and Athens Flying Week. Both shows are planned for 2nd and 3rd September and, as usual, will offer a broad range of military and civil aircraft on static display and in the air.
On 9th and 10th September, the annual Belgian Air Force Days are held. This year the event will be organized at Kleine-Brogel air base, together with the traditional Spotter Day on Friday, 8th September. And for this reason, there will be no Sanicole International Airshow this year.
The legendary Swiss Air Force Live-Fire Demo at Axalp is this year planned to take place on 18th and 19th October. As usual, that event closes the list of European aviation events for the season.
Nevertheless, if you want to see some interesting performances and eye-catching aircraft – and not being afraid of long journeys, there are some aviation events outside Europe that may be worth visiting.
At least four air bases of the Japan Air Self-Defence Forces are planning to organize open doors events at the end of 2023. Guru and Tsuiki air bases will be opened for visitors in November, as well as Nyutabaru and Naha airfields in December.
In addition, between 12th and 16th November 2023, the biennial Dubai Airshow will be organized in United Arab Emirates. However, please be aware that this event is open only for aerospace business professionals and accredited press.