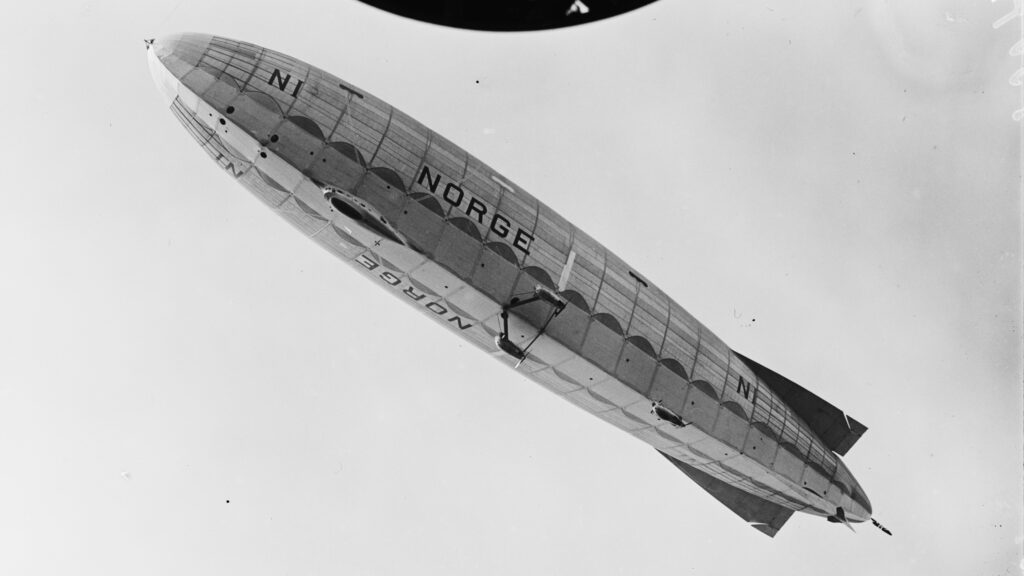 On 21st January 1885, Italian aviation pioneer and designer, as well as famous explorer of the Arctic areas, was born in Lauro, Italy.
Umberto Nobile became famous thanks to his technical skills and passion for discovery of unknown areas beyond the Arctic Circle. From his early years, Nobile was fascinated by aviation engineering, especially by works of famous airship designer, count Ferdinand von Zeppelin.
Nobile graduated from the University of Naples and then worked for Italian railways. Nevertheless, in 1911 and following his passion for aviation, he joined the Italian Army for a one-year engineer training. When the Great War broke out, Nobile made a few attempts to enlist for active service but was being rejected due to his medical condition. As a result, he spent the war years on developing new airships but none of his designs was approved by the army for flight tests.
In July of 1918, Umberto Nobile, together with three other partners, established an aviation company named Aeronautical Construction Factory. All the time he believed that semi-rigid airships are the future of aviation and had put a great deal of effort in their popularisation. Nevertheless, that led to a struggle with two Italian generals – Gaetano Arturo Crocco and Italo Balbo. Crocco was a competing airship manufacturer, while Balbo was the one who preferred modern aeroplane to be a future of the Italian Air Force.
Dispute with the highest Italian military authorities and complicated political cunning caused Nobile to focus on civil aviation and to head towards the North Pole. In 1925, he was asked by Norwegian Arctic explorer, Roald Amundsen, to open a cooperation on a flight to the North Pole.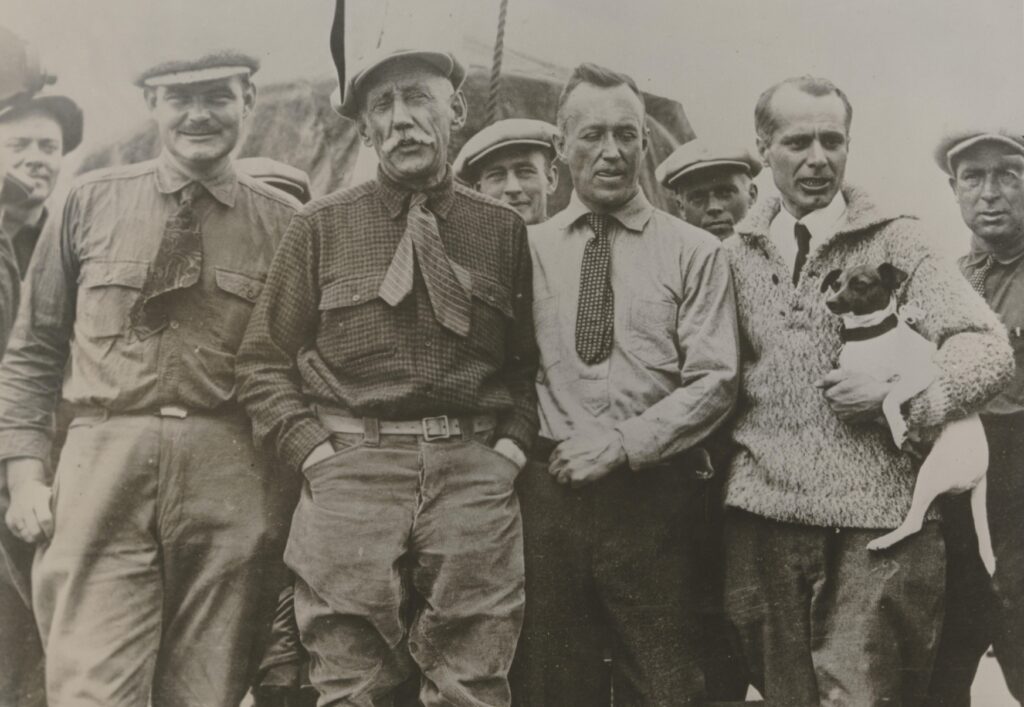 It may sound unbelievable, but at that time still no aircraft managed to reach the northernmost point on the Earth. Although Amundsen has already made an attempt to fly there, using flying boats, but eventually failed and was trapped on the ice for a month. It seemed that only the airship could successfully reach the North Pole and return safely.
The N-1 airship, designed by Nobile and built by Italian State Airship Factory, was ready in March 1926. Amundsen named the aircraft Norge (English: Norway) and asked Nobile to be the pilot. The expedition set off from Italy in April of the same year and at the end of the month had arrived to Svalbard archipelago.
There, Amundsen and Nobile were surprised by two Americans, Richard E. Byrd and Floyd Bennet, who were also aiming to reach the North Pole with a Fokker F-VII. On 9th May, Byrd and Bennet took-off from Svalbard. Sixteen hours later, after their return, the Americans claimed they have successfully overflown the Earth´s northernmost point.
Nevertheless, the Norge had continued her journey and left the archipelago on 26th May. After a fifteen-and-a-half hour flight, the airship reached the North Pole and then headed Alaska. Two days later, the expedition had successfully landed in Teller city.
The priority in reaching the North Pole with an aircraft is still a subject of many discussions, investigations and related studies. For many years, Byrd and Bennet were officially recognized as winners of the ´air race to the North Pole´ despite there was no clear evidence they really achieved that goal. Moreover, Bennet once reportedly admitted they faked that flight. Currently, after years of research, it looks that the Norge was in fact the first aircraft to reach the North Pole. Without any doubt, Nobile´s airship was the first to fly across the Arctic from Europe to America.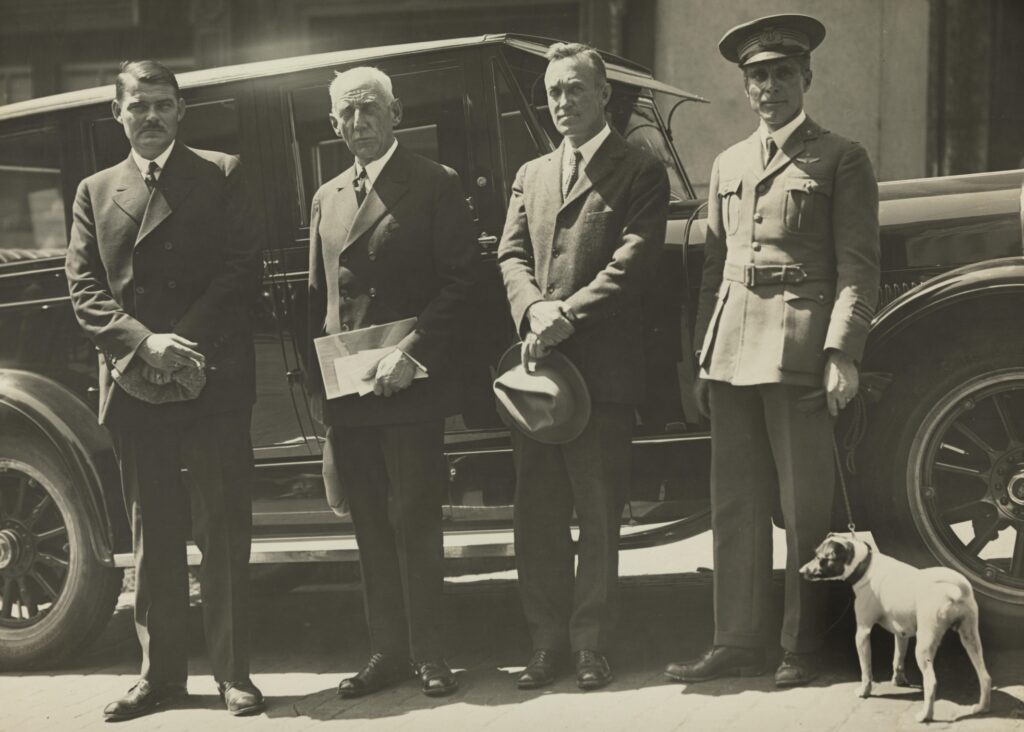 Nevertheless, Amundsen´s expedition was considered as a great achievement of aviation but also caused an argument between its leaders. In that case, an old proverb about success that has many fathers became a reality – both Amundsen and Nobile claimed all credits for reaching the North Pole and completing the trans-Arctic flight. That conflict was later even augmented by the national press and governments of both countries.
Despite that, Nobile began to work on further Arctic airships, including the N-3 for Japan and then Italia. The latter set off for her polar flight in 1928, with Nobile being both pilot and expedition leader. Because of the abovementioned tensions between Nobile and Italian authorities, this expedition was partially financed from private funding and the city of Milan.
On 24th May, the Italia airship reached the North Pole and turned back to Svalbard. However, on the next day she crashed on ice, approximately 30 kilometres north of the archipelago. One man from the crew, Nobile and few other aviators were injured.
Missing of the Italia expedition had launched an international, but privately organized and financed, search and rescue operation. Crew of the airship was for the first time spotted on 20th June and three days later, Swedish pilot Einar Lundborg flying a Fokker C.V managed to land near the crash site. However, he was able to pick up only one survivor and Nobile, as the expedition leader, insisted on taking away the most seriously wounded airman. Despite that, Lundborg had decided to fly back only with Nobile himself and then return for others with next flights.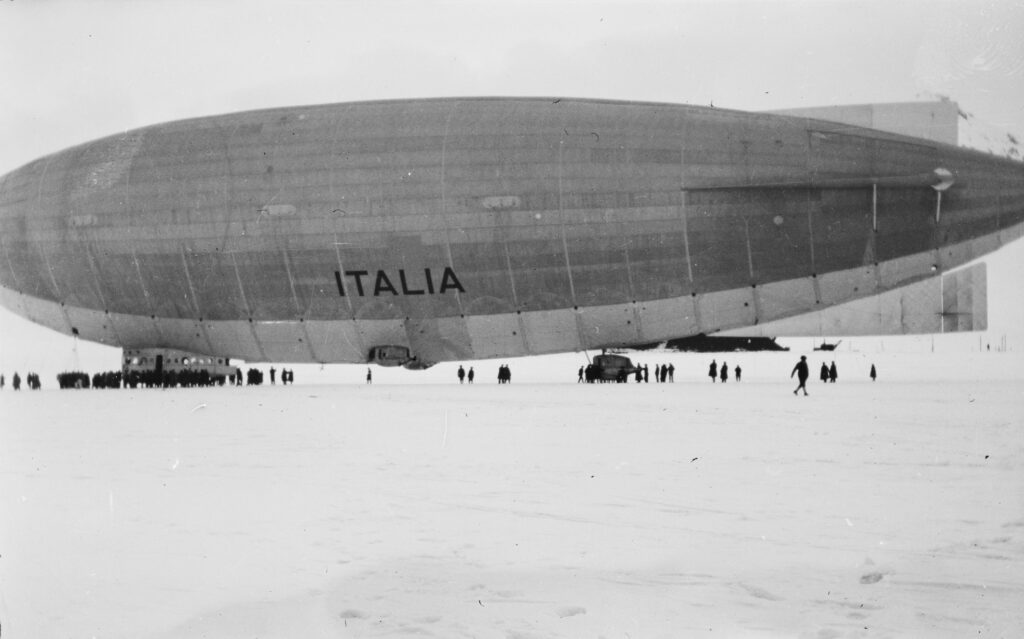 Regrettably, Lundborg´s aircraft crashed at the second landing on the ice and the Swedish pilot was trapped with the survivors from the airship. He was picked up by another aircraft on 6th July but, due to weather conditions, the air and sea rescue mission was continued until 13th July.
Back in Italy, all the above facts were used against Nobile by his high-ranking enemies. He was accused of cowardice and abandoning his crew. As a result, Umberto Nobile resigned from the air force in 1929 and shortly thereafter left Italy.
Some time later, Nobile found an employment in the Soviet Union, where he was working on a Soviet dirigible programme, being involved in creation of V5 and V6 airships. Then he moved to the USA to teach aeronautics at the university. After Italy joined the war against the USA, Nobile was offered a US citizenship but he decided to move to Spain. He finally returned to Italy in late 1943, after the Armistice of Cassibile.
In 1945, Nobile was cleared of all charges related to the Italia expedition and promoted to lieutenant general. In the following years, until his retirement, Nobile was working at University of Naples.
Umberto Nobile died in Rome on 30th July 1978, aged 93 – shortly after celebrating the 50th anniversary of his second Arctic journey.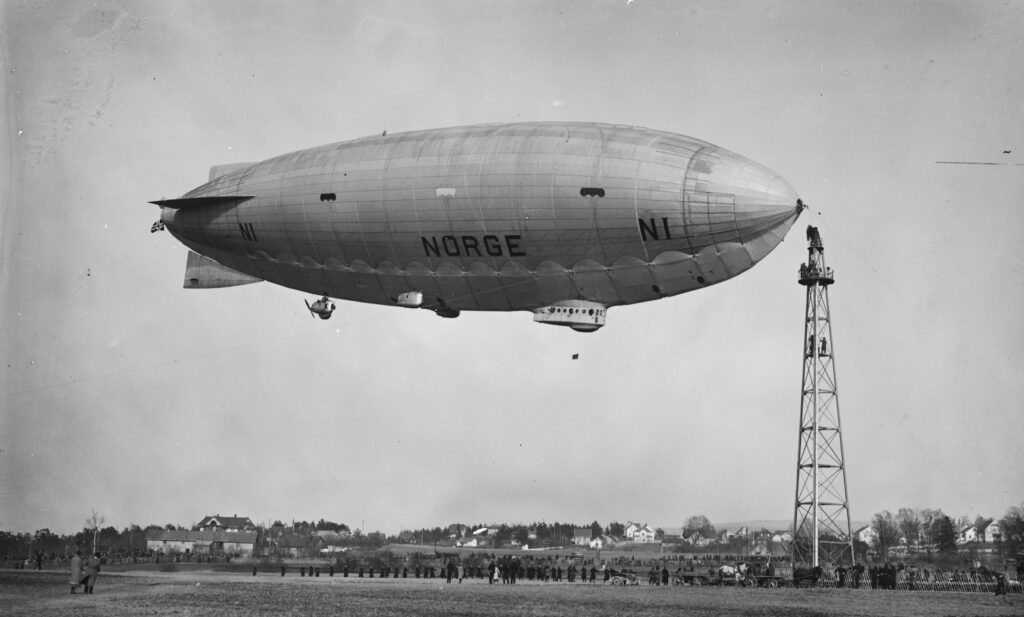 Cover photo: Airship N-1 ´Norge´ arrives to Oslo (Ekeberg), Nasjonalbiblioteket / National Library of Norway, 1507b, public domain