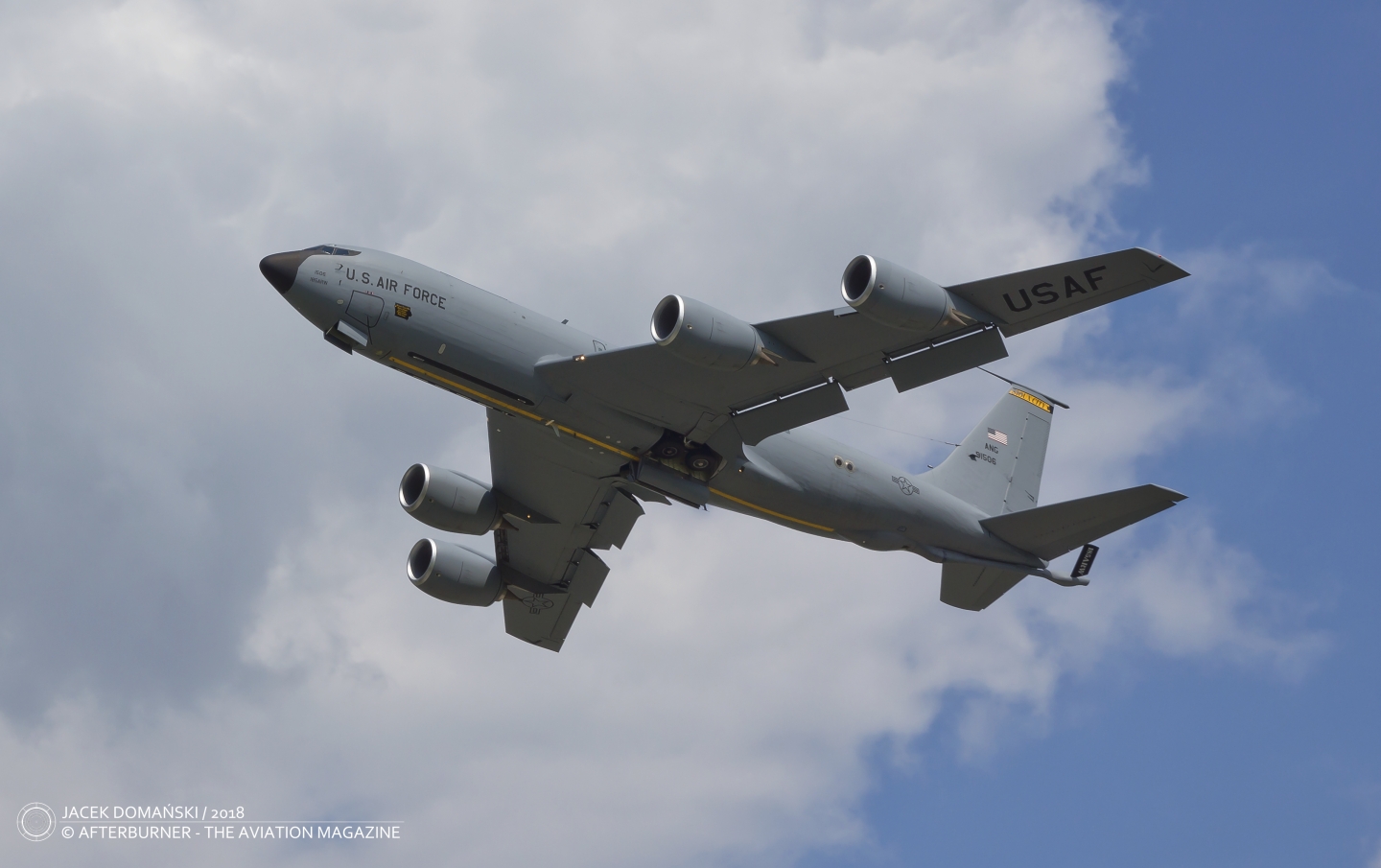 Collision of two KC-135A-BN Stratotankers from the USAF 19th Bomb Wing, west of Bermuda, Atlantic Ocean.
Two flying tankers, 61-0322 (c/n 18229) and 61-0319 (c/n 18226) were on return flight to Homestead air base (Florida) after a mission of refuelling two Boeing B-47 Stratojet bombers, somewhere 1,100 kilometres out from the coast. Stratotanker 61-0322 was leading the formation, flying at 36,000 feet, and 61-0319 followed at 35,000 feet.
While the tankers were still over the Atlantic Ocean, between Bermuda and Nassau, all contacts were lost. The search and rescue operation was launched and a day later, some debris and oil slicks were found about 480 kilometres west of Bermuda. All eleven crew members (5 from the first and 6 from the second aeroplane) were killed.
As there was a complete lack of evidence, the exact reason of this accident was never found. The most likely hypothesis assumes that both aircraft collided in the air due to downdraft or atmospheric turbulences.
Pictured, for illustrative purposes only, is a KC-135R Stratotanker from Air National Guard, USA