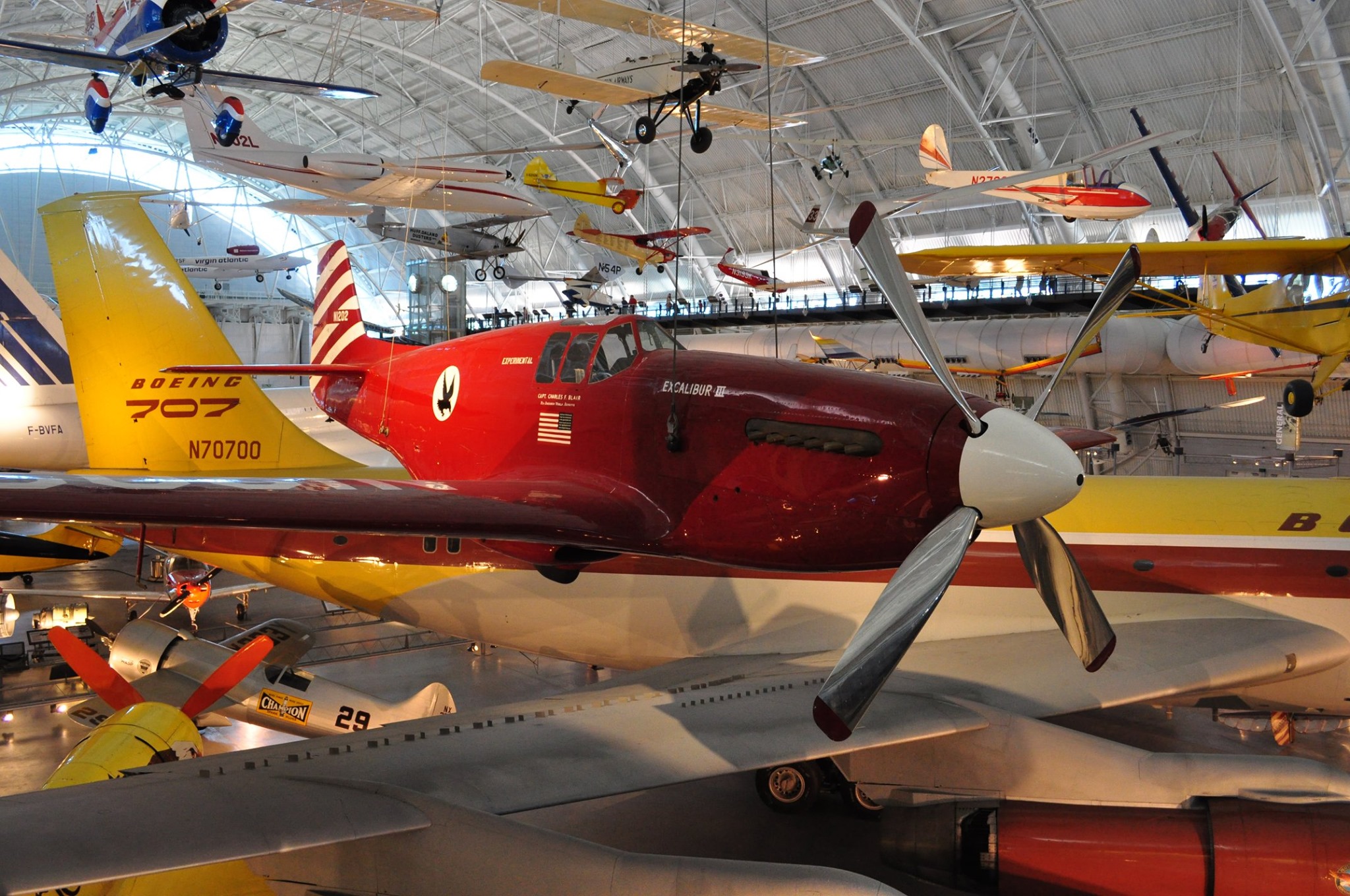 Charles F. Blair Jr. flew a P-51 over the North Pole.
Born in Buffalo (NY) in 1909, Blair was one of those pilots for whom flying meant much more than just fast way of travelling. His aviation career was extensive and admirable – Blair was a commercial pilot of United Airlines and American Export Airlines, owned and ran his own airline named Associated Air Transport, served in the Naval Air Transport Service and Air Transport Command, and worked as a test pilot for Grumman, Lockheed and Boeing. In 1944, Blair was a pilot in command of the fastest seaplane flight across the Atlantic Ocean (14 h 17 min).
However, it was the flight over the North Pole that won him the worldwide fame. In 1950, Charles Blair Jr. bought a P-51C Mustang from Paul Mantz. The aeroplane was already modified for long-distance racing, scoring the top places in Bendix Trophy, but Blair added some further modifications. It included the more effective, 1650 hp Rolls-Royce Merlin engine and his own navigational equipment. The upgraded Mustang was finally re-named ´Excalibur III´.
On 31st January 1951, Charles Blair Jr. flew his Mustang from New York to London, covering the distance of 5,597 kilometres in just 7 h 48 min, and therefore setting the new record for crossing the Atlantic Ocean with piston engine aircraft. The record, that is still current!
Four months later, on 29th May 1951, Blair took-off from Bardufoss in Norway, taking the route through the Arctic and the North Pole to Fairbanks (AK). After covering a distance of 5,246 kilometres and spending 10 h 27 min in the air, Charles Blair Jr. successfully landed in Fairbanks, becoming the first pilot in the world to complete a solo flight through the Arctic and over the North Pole. And in addition, the first solo flight in the single engine aeroplane.
After this record flight, Blair continued his aviation career for another 27 years. He died on 2nd September 1978, flying Grumman G21 ´Goose´ flying boat. It was a routine flight with ten passengers, between St. Croix and St. Thomas islands at Caribbean Sea. When one of the engines stalled, Blair decided to perform an emergency landing, but his aircraft crashed at this attempt, breaking apart and settling upside down in the water. Charles Blair Jr. and three passengers were killed.
The ´Excalibur III´ is currently exhibited at the Udvar-Hazy Center of the Smithsonian National Air and Space Museum.
Photo: Eric Salard, Flickr, used under CC license BY-SA 2.0/4.0