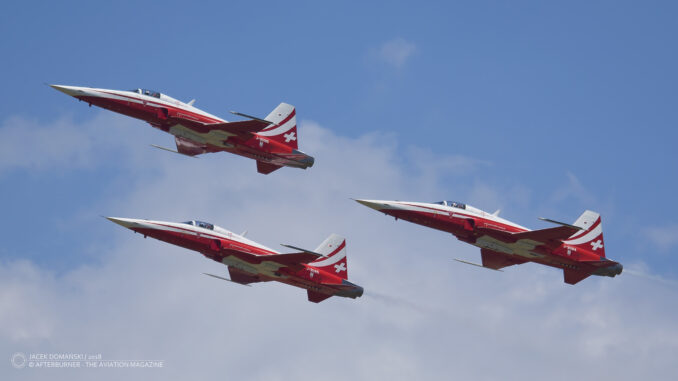 After a one year gap caused by coronavirus outbreak, the Sanicole International Airshow is going to return in September 2021, with the 42nd edition of the show. And, certainly, the two other related events – Kleine-Brogel spotter day and Sunset Airshow are going to be organized too.
Although there is more than a half of the year left until the air show date, the organizers of the 42nd Sanicole International Airshow already began to release the first information regarding its participants.
Among already announced teams there are Patrouille Suisse and F-18 solo display team, both representing the Swiss Air Force. The Patrouille Suisse could now certainly be called a Sanicole regular, as over recent years the team visited Belgium several times, including the last edition in 2019. And, without any doubts, every time it was an amazing show.
The Swiss F-18 Hornet fighter also belongs to frequent participants of Belgian air show. Outstanding skills of the Swiss Air Force Hornet demo pilots are already well known by Sanicole spectators and were presented both during the Friday sunset show and main event on Sunday.
Outstanding skills performed by the Swiss Air Force demo pilots enjoyed the spectators both during the main event on Sunday and the sunset show on Friday.
Helicopter flying display of the Czech Air Force had to be one of highlights of the cancelled 2020 edition. And also this year, the Czech display teams are planning to return to Sanicole with three amazing dynamic show performed by Mi-24/35 attack helicopter, Mi-171 multi-purpose rotorcraft and SAR display of W–3 Sokół.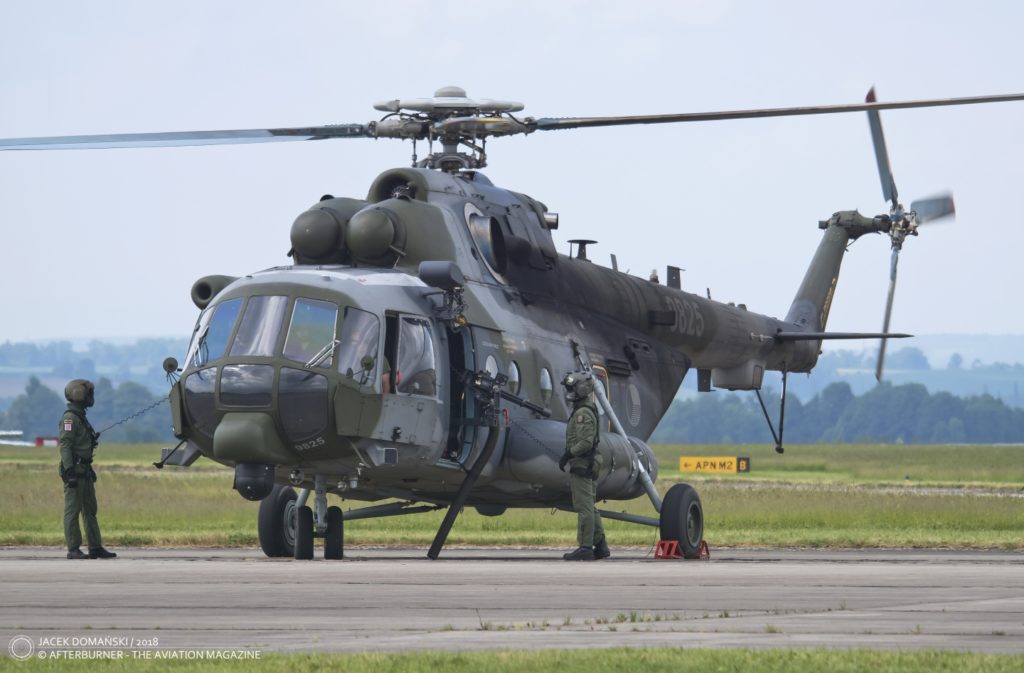 However, the most important news is that the 2021 edition of Sanicole weekend is going to be even a more extraordinary event than usual – or, as the organizers are calling it, Ext-Roar-Dinary! And that´s because of several anniversaries that accumulated this year, namely the 50th anniversary of the Sanicole Aeroclub, the 70th anniversary of the 31st ´Tiger´ Squadron from Kleine-Brogel air base and, last but not least, the 60th anniversary of NATO Tigers Association.
As usual, the Sanicole air show will be connected with a spotter day at Kleine-Brogel base, but this time it would be much more than a regular spotter event. The 31st Squadron already disclosed that a Tiger-event is planned to be organized there, related to the abovementioned anniversaries and called the ´XTM Joint Jubilee 2021´. In addition, the Sanicole International Airshow will be organized on three consecutive days, from Friday to Sunday.
That sounds amazing, doesn´t it? And we hope that the coronavirus pandemic and related restrictions would not intersect with those great ideas again. Although the event is planned for September, the current situation is not an encouraging sign and many aviation events initially scheduled for the 2021 season were already cancelled.
The 42nd Sanicole air show and spotter event at Kleine-Brogel will be organized from 6th to 8th September 2021.