Almost four years ago, the Aviation Fair (Aviatická pouť) air show from Pardubice, the Czech Republic, launched a project named the Aviation Fair Squadron (Letka Aviatické pouti). On 22nd October 2019, an ultra-light replica of Nieuport 11 became the first aircraft of the venture, therefore officially commencing its operation.
Regrettably, all the plans to introduce the Aviation Fair Squadron and its aircraft during the then upcoming, the 30th jubilee edition of the air show, were shattered by coronavirus outbreak. As a result, the Nieuport 11 had to wait more than three years for its public premiere that occurred only during the 2023 edition of the show.
´The idea of creating that squadron was a long time coming but understandably it required to gain funding for acquisition of aircraft´, said Jan Rudzinskyj, one of the organizers of the Aviation Fair show and creator of the squadron, and added: ´This was possible in 2019, when we had bought the Nieuport and all seemed it started properly. Then, unfortunately, the outrageously problematic period came and was also one of the reasons why the Nieuport had its public premiere only this year´.
The pandemic significantly slowed down the creation of the squadron but, fortunately, was not able to stop that initiative. On 22nd September this year, the Aviation Fair Squadron successfully acquired its second aeroplane, an ultra-light replica of Aviatik Berg D.I fighter biplane in the livery representing the Austro-Hungarian Aviation Troops (K.u.K. Luftfahrtruppen).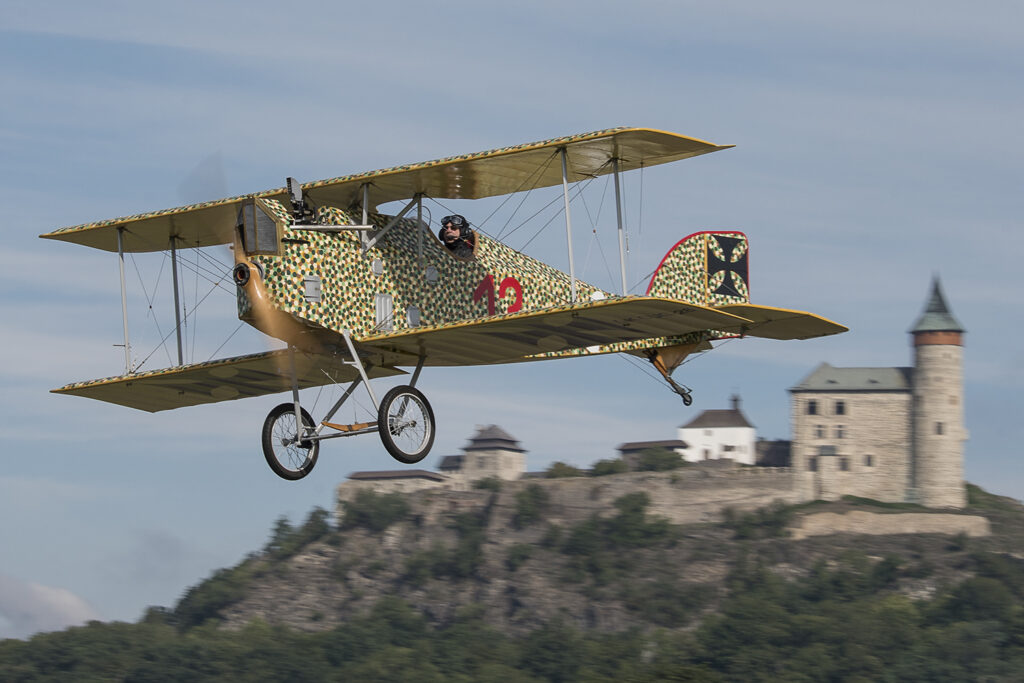 ´The aircraft was built by well-known aeroplane constructor Václav Vondrášek, its final tuning for the Aviation Fair needs was performed by Pavel Majzner from Jehnědí. Our big thanks also go to Light Aircraft Association of the Czech Republic´, informed Rudzinskyj. ´On Friday, 22nd of September – after getting acquainted with the aircraft – I flew the Aviatik from Jehnědí to Kunětice airfield, where the aeroplanes from the Aviation Fair Squadron are being based´.
´Along with the increase in the number of aircraft in our squadron, we expect our activities to increase as well. Certainly, we have a lot of plans that will be progressively disclosed to public. At this point I can only reveal that, in addition to flying activities, one of our goals is – together with the Pardubice region – to establish a ´living´ aviation museum in Pardubice, the city that is considered a cradle of the Czech aviation.´ he concluded.
The Aviation Fair air show is currently the biggest civilian aviation event in the Czech Republic with over thirty years of history. The next edition of the show is planned for 1st and 2nd June 2024.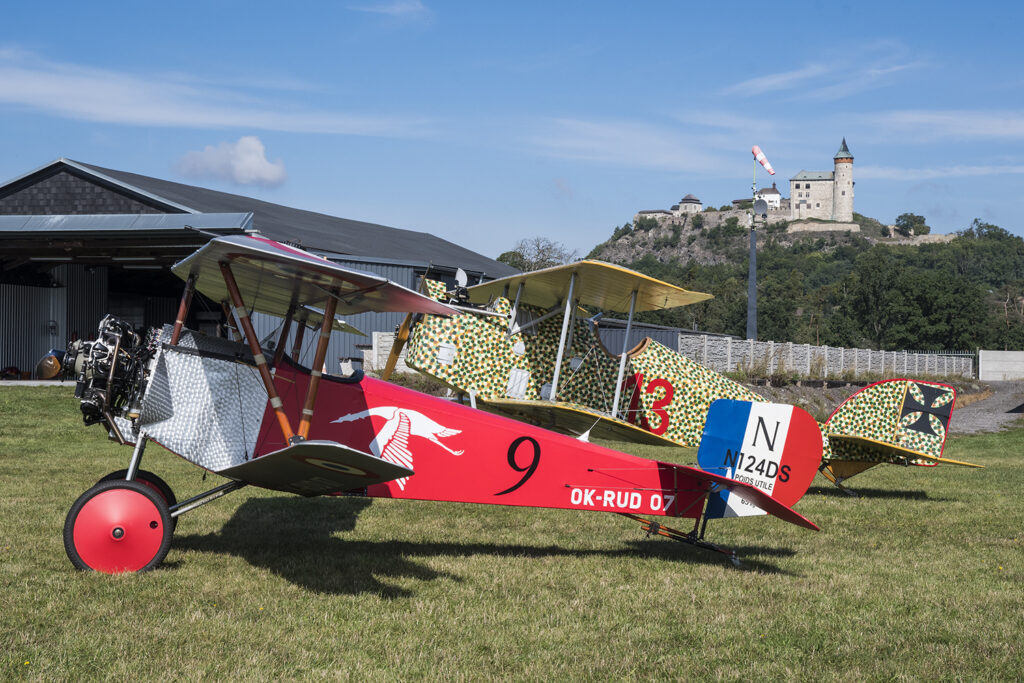 All photos courtesy of Aviatická pouť / Aviation Fair, photo credit: Petr Kolmann