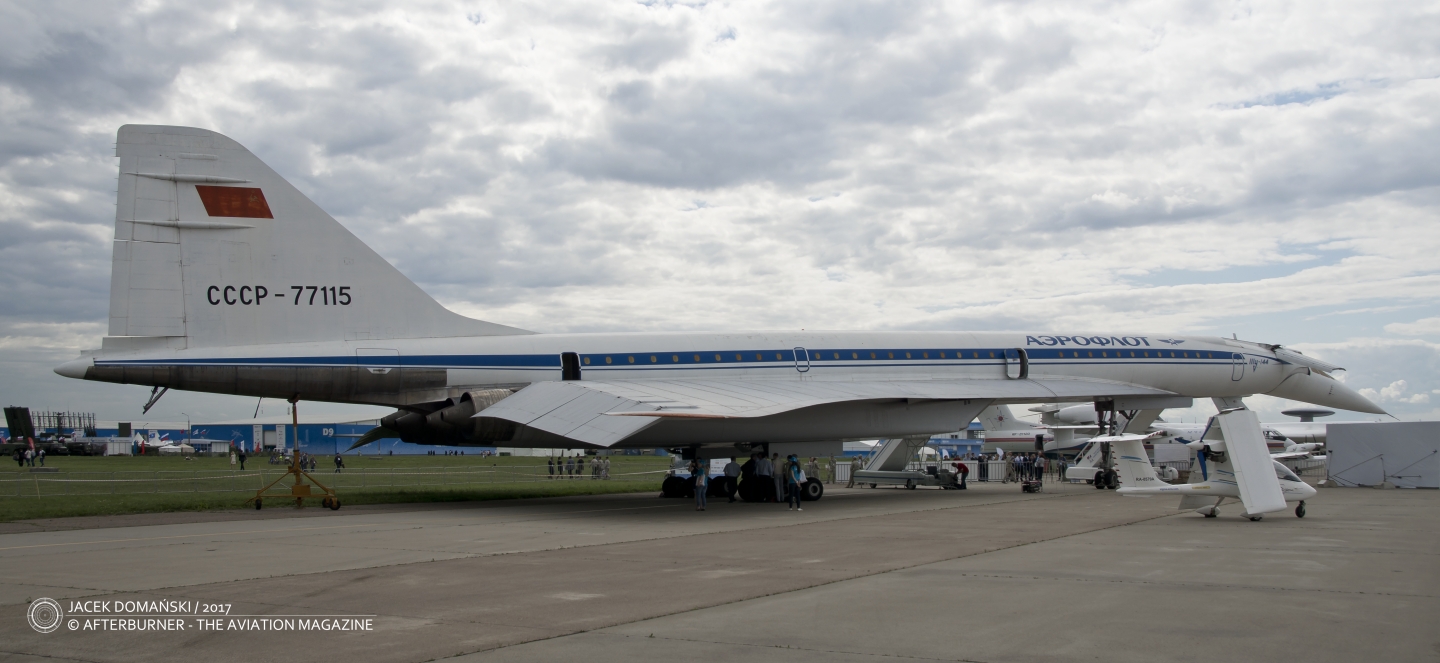 A prototype of Tupolev Tu-144 passenger jet went supersonic for the first time, becoming the first passenger jet to break the sound barrier. Tupolev´s jet did this a four months before its only competitor – the British-French Concorde.
One year later, on 26th May 1970, Tupolev Tu-144 made history again when, as the first civilian aircraft, achieved and then exceeded the speed of Mach 2.
Tu-144 (often nicknamed ´Konkordskiy´, due to the similar look and overall concept remaining the Anglo-French construction) and Concorde were the only two supersonic passenger aeroplanes to enter the commercial service. Although the service of the Soviet aircraft was marked by the fatal crash that occurred during the Paris Air Show in 1973 and never reached the regular operational status.
Only sixteen Tu-144 were made and performed only 55 commercial passenger flights (and approximately 100 in total) until 1978, when they were suspended. Some aircraft were converted for cargo and test aircraft or used within the Soviet and NASA space programmes. The final flight of Tu-144 supersonic airliner was performed on 26th June 1999 (Concorde was retired in 2003).
The pictured aircraft is the last manufactured Tu-144, built in 1983, as the production continued despite the suspension of the passenger flights. This aircraft, serial ´77115´ ("004Д"), is the modernized variant of the original design, equipped with RD-36-51A engines. It used to be exhibited on regular basis during MAKS trade show in Zhukovsky, Moscow area.