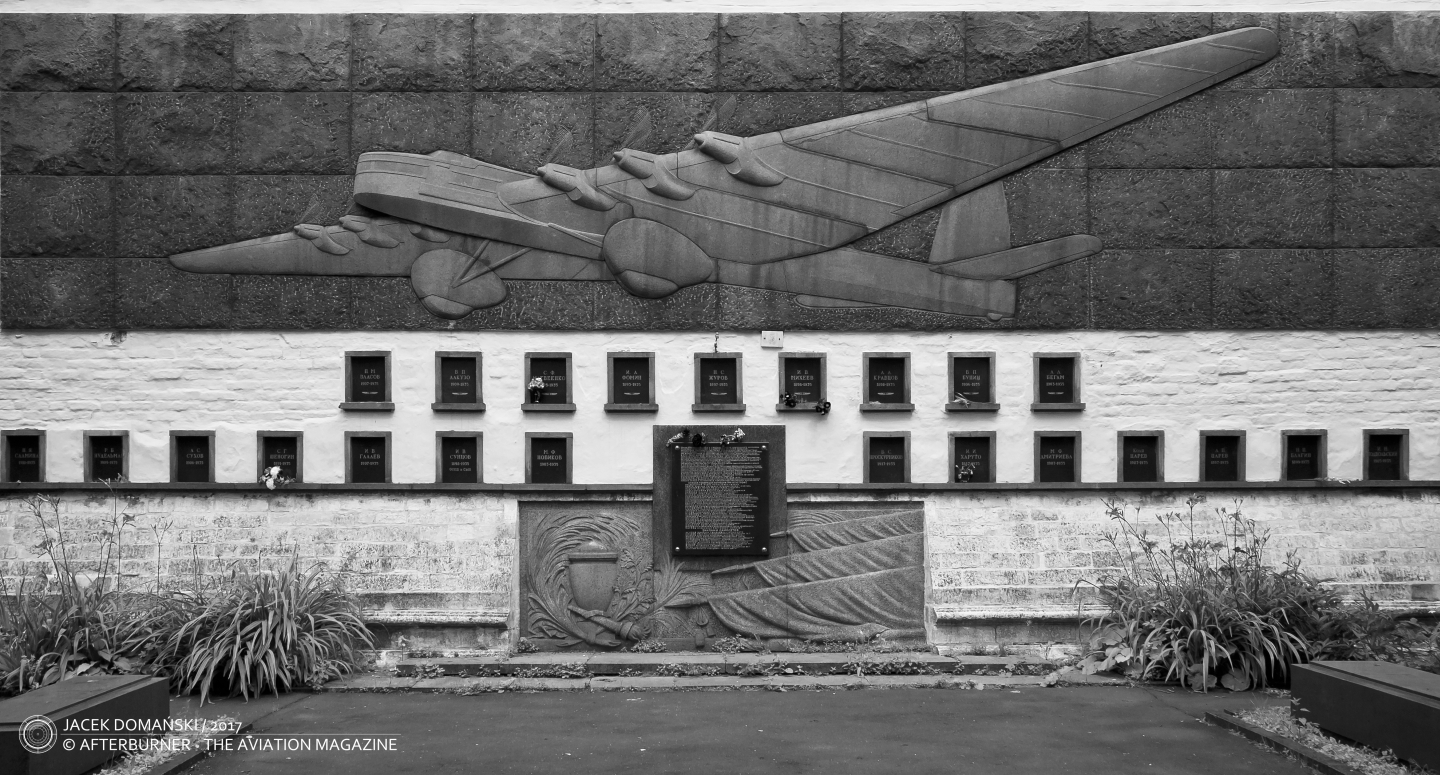 November usually is the month in which we especially remember those who passed away. At this special time of the year, we´d like to share with you an article different than usual – a walk through one of the most famous cemeteries in Eastern Europe, the Novodevichy Cemetery in Moscow, telling you the story of the aviation-related graves that could be found there.
Novodevichy Cemetery (Новодевичье кладбище) is, without any doubts, the most famous necropolis in Moscow, located near the third most visited tourist attraction of the capital city – Novodevichy Convent, built in the 16th century. The cemetery at the convent walls was opened in 1898 and shortly after became the place where the famous and noble Russian were buried, since 1920s it became the second in prestige graveyard in the country, just after the Kremlin Wall Necropolis.
Today, the Novodevichy Cemetery is the last resting place for the many famous Russian persons – authors, musicians, poets, actors, political leaders and scientists, with more than 27,000 people buried there. As there is almost no space left for any new tombs, the Novodevichy necropolis is now used for burials only in exceptional circumstances and for the most important Russian people (one of such examples was the burial of the first President of the Russian Federation Boris Yeltsin, in April of 2007). Other notable Soviet and Russian people are nowadays usually buried at Troyekurovo Cemetery, that was re-opened in 1991.
It was a rainy day of July 2017 when I visited the cemetery and walked through the wood there. As Novodevichy is covering the area of more than 7,5ha, this was merely impossible to walk all the paths there and find all aviation-related graves during a single day. Therefore, the photo gallery below shows just a selection of some interesting tombs and persons buried there, and not a complete directory.
If you happen to be in Moscow one day, visiting the Novodevichy cemetery is really recommended. It could be a fascinating walk through the history of aviation, with a few hours spent in the park-like area and forgetting about the metropolis outside the cemetery walls.
One must be, however, prepared to meet there the crowd of guided tours, because a hurry walk to few most famous graves at Novodevichy is usually the fixed point in their ´Moscow tour´ programme.