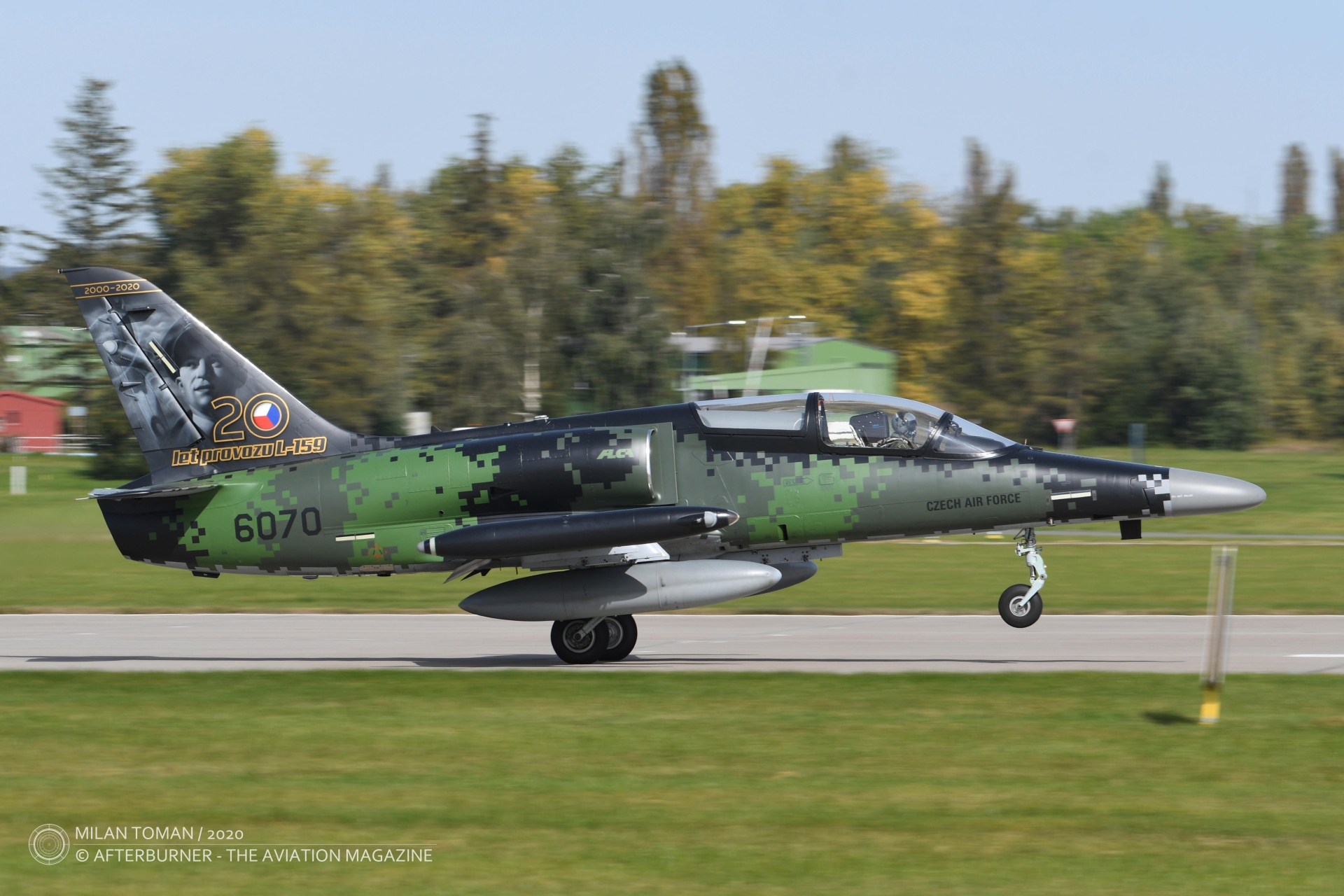 A September premiere – Aero L-159A ´ALCA´ (Advanced Light Combat Aircraft), close-support and attack aircraft operated by the Czech Air Force, in the special anniversary livery ´20 years of L-159 service´.
20 years ago, in December 2000, two first L-159 aircraft (´6006´ and ´6007´) were officially transferred from Aero Vodochody aviation plant to the 21st Air Force Base in Čáslav. At this opportunity, one of the aircraft, the L-159A ´6070´, was chosen for the anniversary livery.
It should be mentioned here that this is already the second anniversary livery on L-159 ´ALCA´. Ten years ago, L-159T1 ´6067´ received a special painting to commemorate 10 years of service.
According to the aircraft manufacturer, the green colours of the current anniversary painting scheme are related to Pandur armoured carrier, therefore emphasizing the cooperation between the L-159 close-support jet and the ground forces.
The new livery was for the first time officially presented on 19th and 20th September, during the flying display at NATO Days 2020 – regrettably this year the organizer decided the show to be performed live but behind the closed gates, without general public and only with television / online broadcast.
More about L-159 ´ALCA´ and its service in the Czech Air Force can be found here.