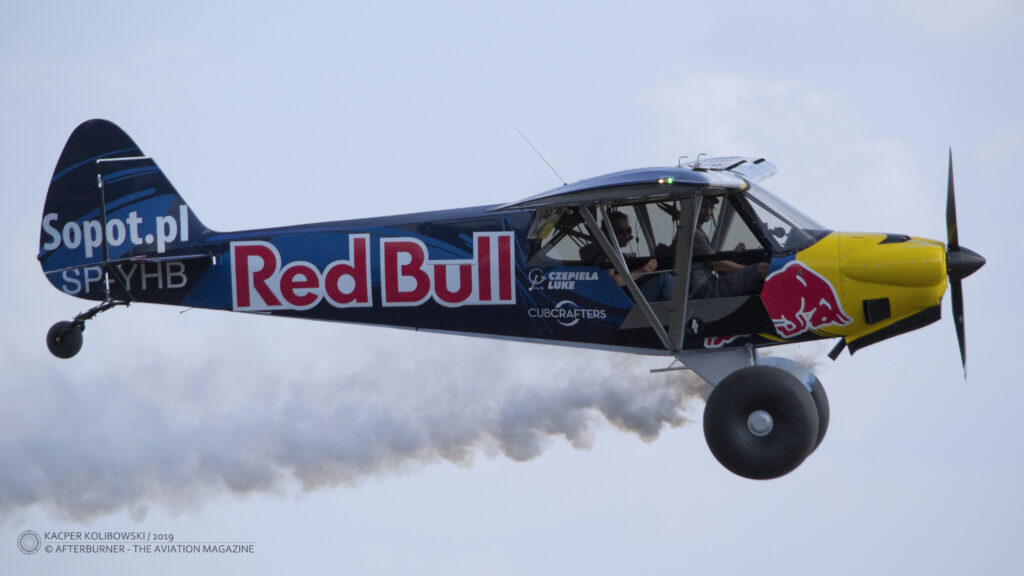 The world-famous Polish aviator, Łukasz ´Luke´ Czepiela will be one of the stars of the upcoming 31st edition of Aviation Fair (Aviatická pouť) air show, performing a flying display with his famous STOL aircraft, Carbon Club EX, he used for his incredible stunts.
On 14th March 2023 Łukasz Czepiela went down in aviation history by landing an aircraft on a helipad of Burj Al Arab Jumeirah hotel in Dubai. It was the recent, but not only, aviation stunt made by the Polish pilot who is known for breaking aviation records and pushing beyond the boundaries (click here to learn more about Łukasz Czepiela and his stunts).
Czepiela was the first Polish pilot in the Red Bull Air Race championship series, winning the World Champion title in Challenger Class in 2018 and 2019. He is also the well-known aerobatic pilot, former member of Honda Dream Team and Żelazny Aerobatic Group (Grupa Akrobacyjna Żelazny). Although he is renowned for his aviation stunts, Czepiela´s daily work is to fly as captain of Airbus A320 airliner with the Wizz Air company.
It is necessary to emphasize that his aircraft – CubCrafters CC11-160 Carbon Cub EX – is the unique aeroplane that also needs particular attention. Its participation in the Aviation Fair 2023 will be one of the very few opportunities to see that aircraft in Europe this year, as shortly after the show the Carbon Club will be shipped to the United States.
Nevertheless, Łukasz Czepiela will not be the only world-class aerobatic pilot to appear in Pardubice this year. Visitors to the Aviation Fair 2023 will be able to enjoy flying displays performed by Martin Šonka, Petr Kopfstein, Jurgis Kairys and the Flying Bulls Aerobatic Team.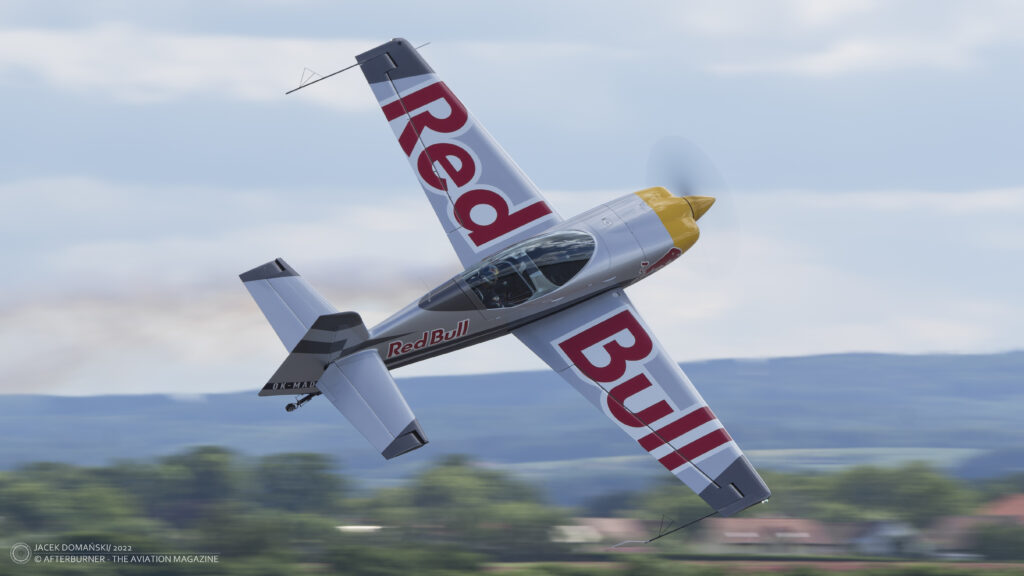 Programme of the 31st Aviation Fair will also include top helicopter aerobatics, in particular the displays flown by the Flying Bulls pilots, Siegfried Schwarz and Felix Baumgartner.
The list of flying performances the upcoming edition of the show includes several warbirds, such as B-25 Mitchell, P-38 Lightning, F-4U Corsair, P-51D Mustang, AT-6C Harvard, Miles Magister, DH-82 Tiger Moth, Boeing Stearman and Polikarpov Po-2; historical aircraft as Bü 181 Bestmann and Bü 131 Jungmann are; replicas of World War I aeroplanes, as well as modern military aircraft from the Czech Air Force inventory, namely JAS-39 Gripen, Mi-17, W-3A Sokół and Enstrom 480B.
The air show in Pardubice will also be one of the last opportunities to see flying display of Mi-24V attack helicopter. Rotorcraft of that type, once very popular within Eastern Bloc countries, are now being gradually withdrawn from active service and the Czech Republic is not an exception. In the nearest future, the Czech Air Force will retire all helicopters of that type, succeeding them with Bell AH-1Z Viper.
The 31st edition of the Aviation Fair will be held on 27th and 28th May 2023, at Pardubice airfield in the Czech Republic. For our reports from previous editions, please check the following links: 2019 / 2021 / 2022.