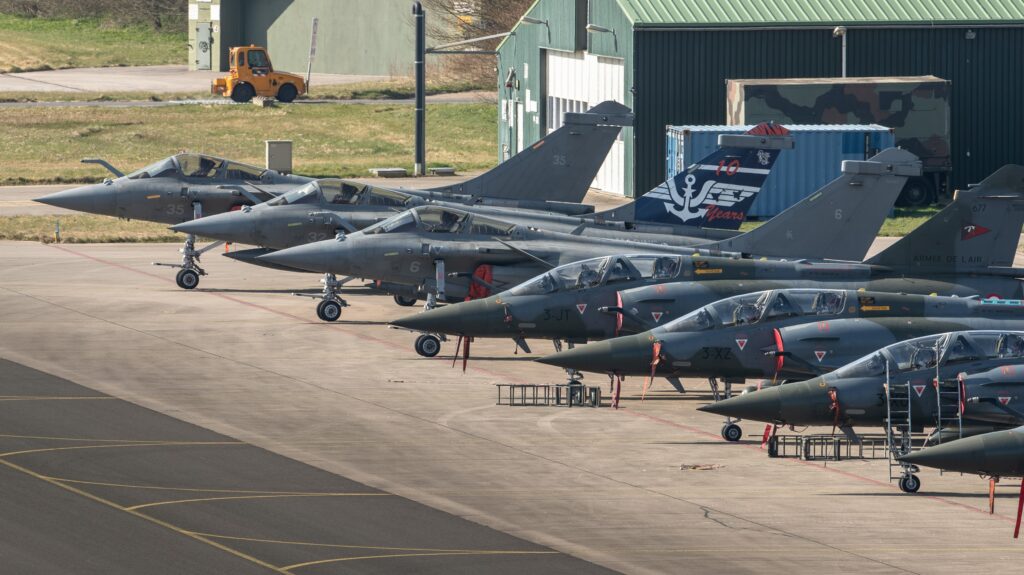 On 28th March 2022, another edition of Frisian Flag exercise was officially launched. The training, organized and led by the Royal Netherlands Air Force (RNLAF), involves mostly fighter aircraft and is considered one of the largest and most important NATO aviation exercises.
For the first time, the exercise was organized in 1992. At that time it was codenamed DIATIT, being an acronym for the 322nd Squadron nickname (´Diana´) and Tactical Integrated Training. A more friendly name – ´Frisian Flag´, was adopted in 1999. It refers to the province of Friesland and series of well-known ´Red Flag´ exercises held in the North America. Although the Frisian Flag exercise is organized annually, it was cancelled in past two years due to coronavirus outbreak. 
Frisian Flag is a Combined Air Operations exercise with both defensive and attack air missions with elements of Close Air Support. Its main objective is to train pilots to work together in a multinational aviation operations, held during large-scale conflicts and in an international context.
As usual, Leeuwarden Air Base located in the northern Netherlands is the home airfield of the exercise. It allows the participating aircraft to use a large training area set over the North Sea, as well as Vliehors and de Marnewaard military ranges in the Netherlands and Maritime Air Base De Kooy. According to the RNLAF, flying activity will be held in both Dutch, Danish and international airspace.
This year, fighter aircraft from seven NATO countries are participating in the exercise – the Netherlands, Canada, France, Germany, Italy, the United Kingdom and the United States. They are supported by helicopter force, a fleet of transport aircraft as well as a NATO AWACS platform. On daily basis, two waves of activity are expected with an average air traffic of thirty aircraft each wave. Certainly, such a large exercise cannot be held without involving aerial tankers and therefore the European Air Refuelling Training is a usual, integrated part of Frisian Flag.
Following the information disclosed by the RNLAF, the full list of Frisian Flag participants includes F-16AM, F-35, C-130, AH-64 and AS532U2 (the Netherlands); Rafale and Mirage M2000 (France); F-16CG (USA); F-18 (Canada); DA-20 Falcon and Eurofighter Typhoon (UK); Tornado ECR and Eurofighter Typhoon (Italy); even more Eurofighters (from Germany) and finally, E-3A AWACS of the Alliance.
The 2022 edition of the exercise is marked by the first participation of Apache and Cougar helicopters, as a consequence of adding a CSAR operation scenario into the list of combat missions of Frisian Flag. First, the fighter aircraft will be assigned the task of securing the airspace over a particular area and then Cougars will be sent to perform a medical evacuation of injured personnel, under a direct cover provided by Apache attack rotorcraft.
According to the NATO authorities, the importance of such exercises was clearly emphasized this year. Recent developments in Ukraine led to significant increase of the Alliance activity in the Eastern Europe making it clear that joint training of member countries air forces is necessary to ensure coordination within a joint multinational aviation activity.
The Frisian Flag exercise and its aviation operations, performed over the northern Netherlands and abovementioned training areas, will be continued until 8th April 2022.
It should be also mentioned that spotters are welcomed at Leeuwarden. A usual spotting area at Marssum is still available during Frisian Flag 2022. All necessary details, including directions and parking place, can be found on Leeuwarden air base Facebook page.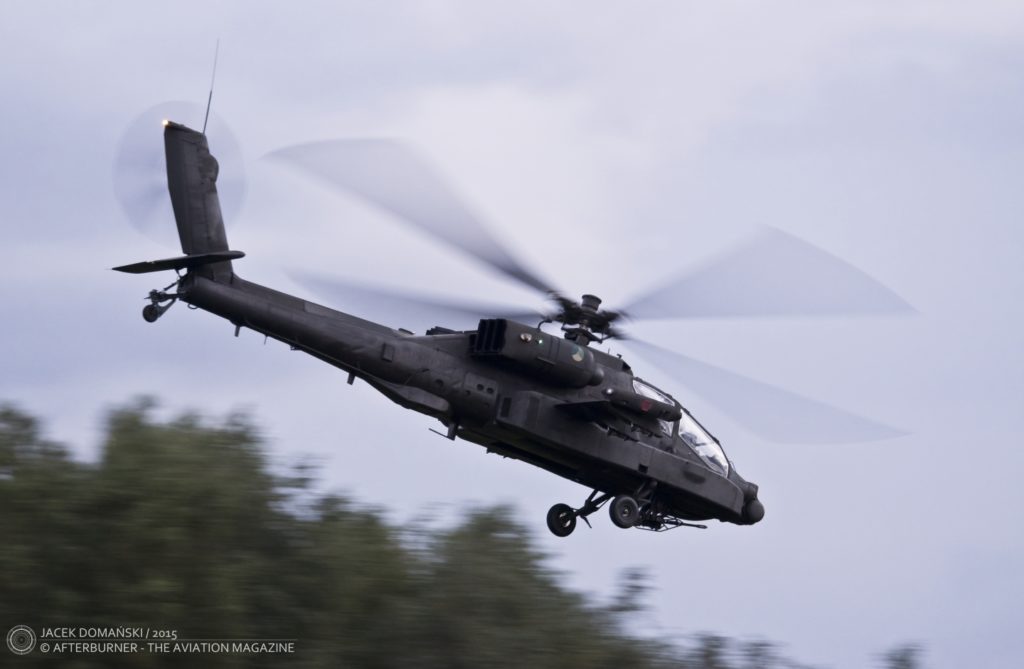 Cover photo: Line-up of French fighters at Leeuwarden © Netherlands Ministry of Defence. Information from the NATO press materials and Netherlands Ministry of Defence official releases were used.