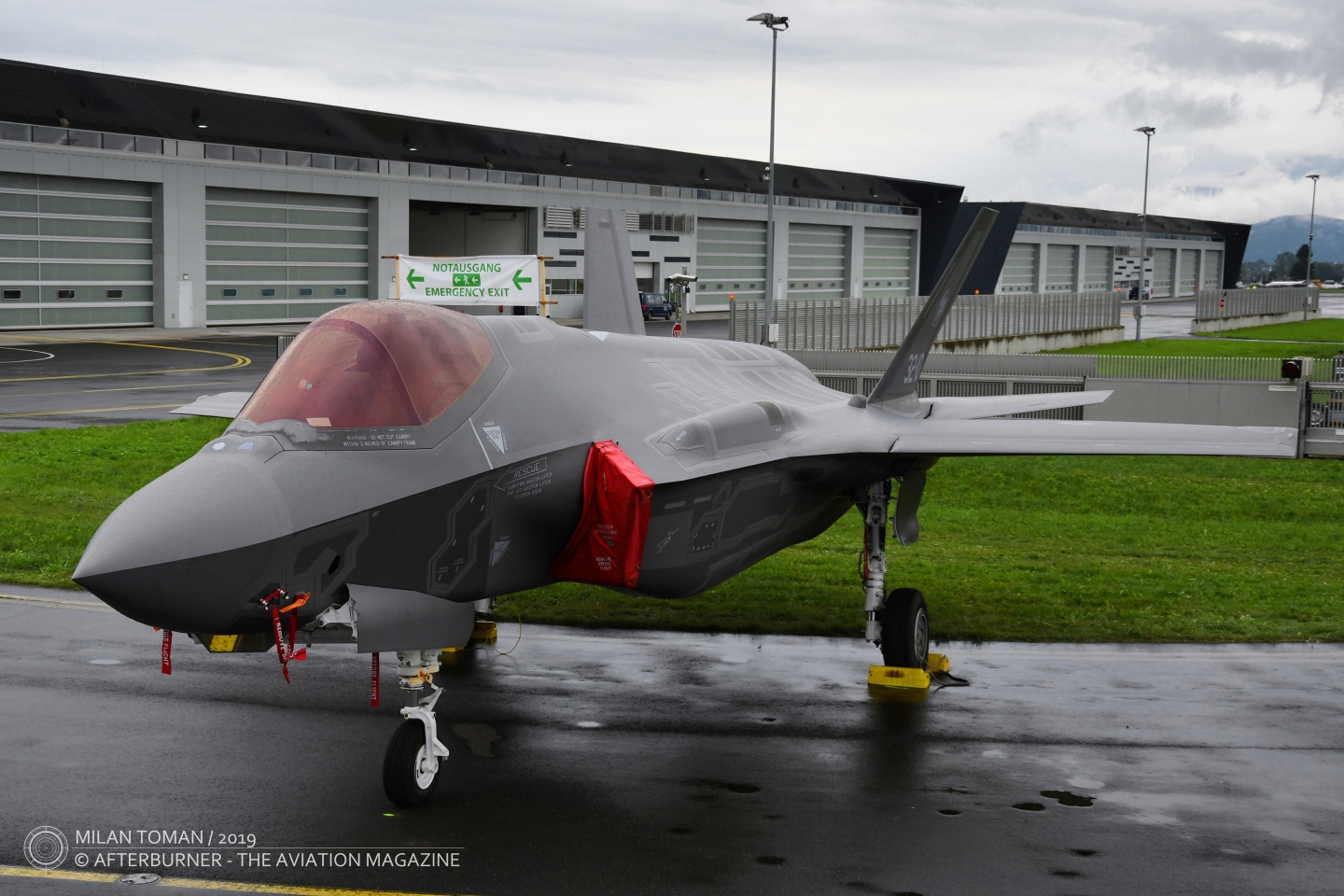 Lockheed Martin F-35A Lightning II, Italian Air Force, static display at AirPower air show at Zeltweg, Austria, held on 6th and 7th September 2019.
Italy is the third largest Joint Strike Fighter programme contributor, after the USA and UK. According to the official Lockheed Martin release, the number of F-35s required by Italy is 60 F-35A (CTOL) and 15 F-35B (STOVL) for Aeronautica Militare and 15 F-35B (STOVL) for Marina Militare. This means the significant cut from the initial pre-order released in 2008, mentioning 131 aircraft.
Additionally, Italy was chosen as the only European location for Final Assembly and Checkout facility (FACO) operated by Leonardo and now producing F-35s for Italian and the Netherlands air forces. There also are several other Italian aviation companies involved in manufacturing parts for Lightning II, and as a result, each and every manufactured F-35 has some Italian-made components.
The first Italian F-35 Lightning II left FACO in March 2015, then in 2016, together with three following F-35 was transferred to the USA in order to be used for Italian pilots training at Luke air base in Arizona.
More information about the implementation of F-35 Lightning II into the Italian Air Force and their cooperation with USAF, could be find in one of our recent articles regarding the Astral Knight exercise.