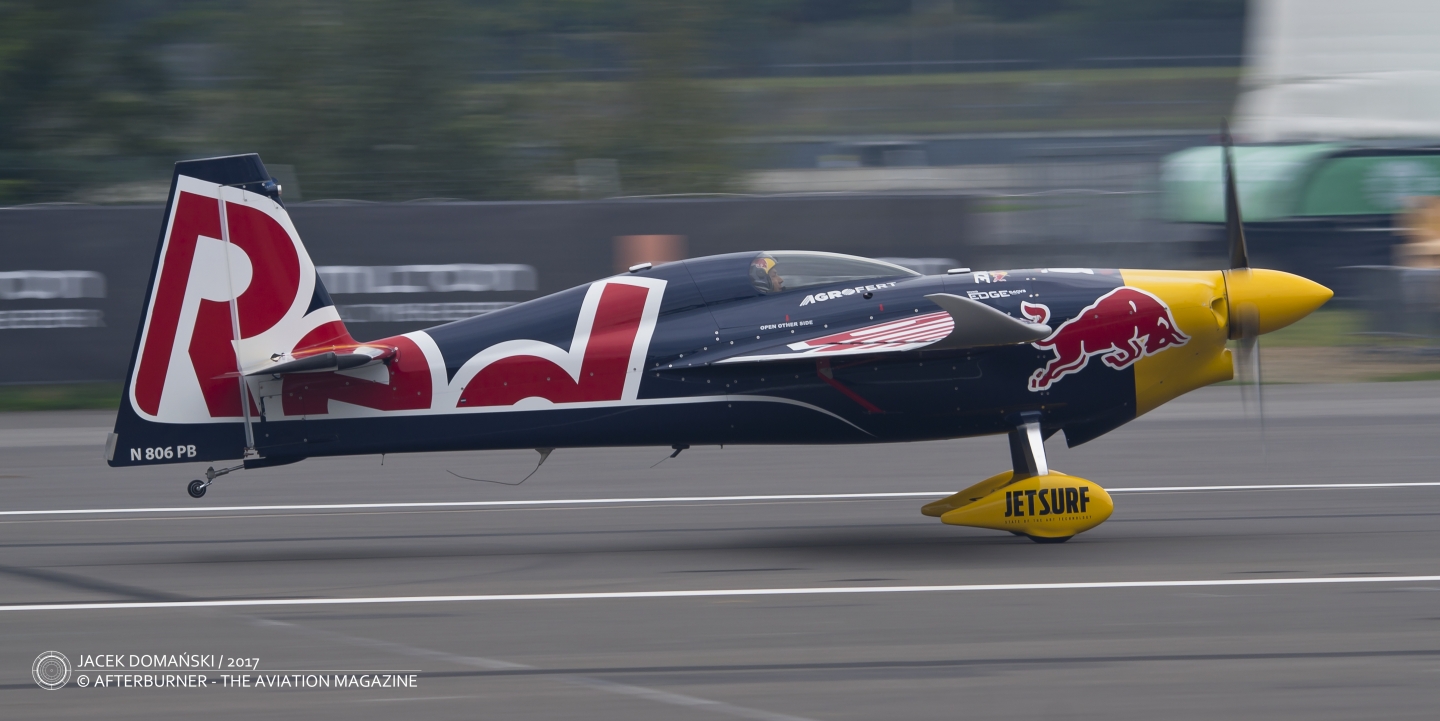 Martin Šonka, the acting world champion in the Red Bull Air Race, will perform a flying display during the 29th Aviation Fair in Pardubice, Czech Republic.
Martin Šonka achieved a phenomenal success last year when he won the prestigious series of Red Bull Air Race races, becoming a world champion. "Before the last flight in final of Texas Worth Fort Worth, I heard on the radio that my rival Matt Hall has flown a super-fast time, so I went into the race with the knowledge that we also need to be very fast and give it all. I chose a more risky trajectory, which I did not have to use before in the race, because there was no need to push so much.", Martin Šonka described the victorious flight tactic, that helped winning the title of the Red Bull Air Race World Champion for 2018 as a first Czech.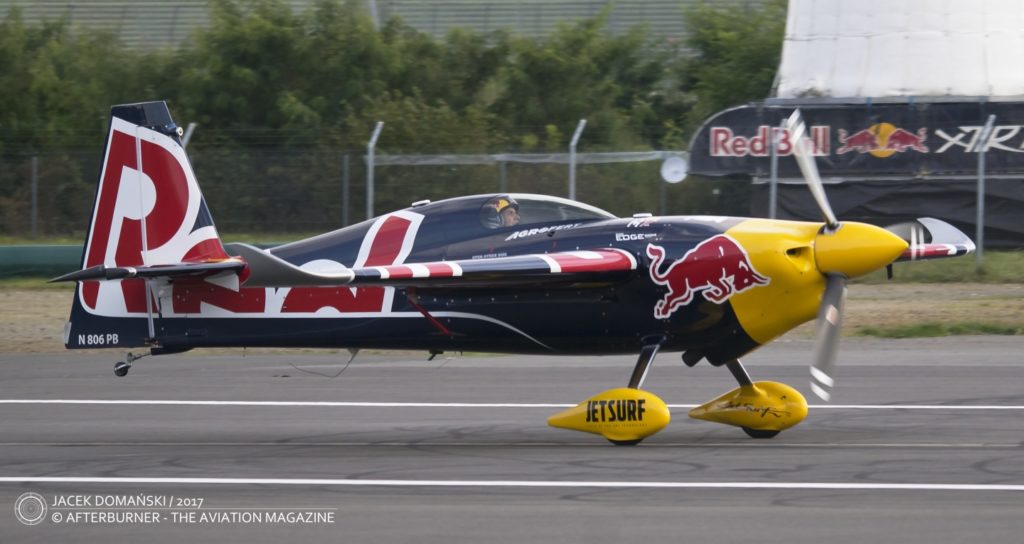 "Getting Martin Šonka to participate at an air show is complicated especially due to time constraints. Although he likes performing at the Aviation Fair, the race calendar and necessary training is of course a priority. Fortunately, this year's Aviation Fair does not collide with Martin's other activities, so audiences will be able to watch the world-renowned Red Bull Air Race world champion in the skies of Pardubice. The results of this year's first Red Bull Air Race, taking place on 9th of February in Abu Dhabi, UAE, show that Martin and his machine are in good shape, finishing just three-thousandths of a second behind the first competitor in the opening race. From this hardly imaginable time difference, it is obvious that from the beginning to the end it is a very exciting and attractive race, where the slightest mistake decides who will be the winner." Jan Rudzinsky of the Aviation Fair organization committee says and adds, "We are delighted Martin Šonka will perform at the Aviation Fair, and we can now promise an interesting surprise to all fans and admirers of the fastest motorsport."
The 29th Aviation Fair will take place on 1st and 2nd of June 2019, at the Pardubice airport.