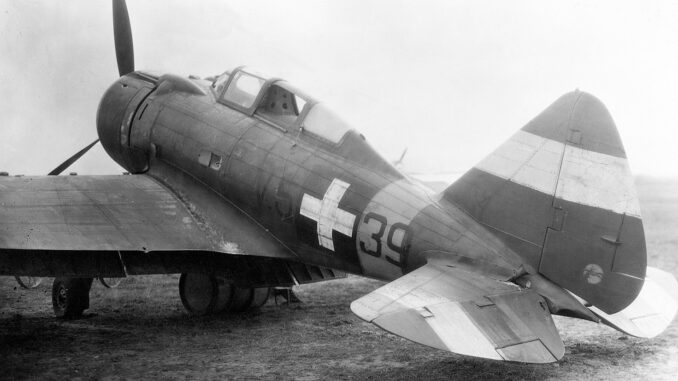 On 20th August 1942, István Horthy de Nagybánya, the eldest son of Hungarian regent, Admiral Miklós Horthy, was killed when his Héja fighter crashed near Ilovskoye, Soviet Union.
István Horthy was born on 9th December 1904 in Pula (in today´s Croatia). He graduated as a mechanical engineer in 1928 and then worked in aircraft engine department of Weiss Manfréd Acél- és Fémművek (Manfréd Weiss Steel and Metal Works), commonly known as Csepel Művek (Csepel Works).
In the following year Horthy went to the United States. There he worked for, among others, the Ford Motor company in Detroit. Starting from an ordinary worker at Ford, Horthy shortly made it for a design engineer.
After returning home, István Horthy joined a design team at MÁVAG rail vehicle factory. In 1934 he was promoted a director and in 1938 became a general manager of MÁVAG. In 1940 he was appointed for a post of president of the Hungarian State Railways (MÁV), being the first person without the railway background in that position.
In the early 1940s, István Horthy became also an active politician. In 1941 he was appointed as Secretary of State and then elected Deputy Regent in January of 1942. The ´little regent´, as István was commonly called in Hungary, was extremely popular and trusted.
It is important to mention that, during the World War II, Hungary was a member of the Axis. As early as 1939 a legion of Hungarian volunteers was sent to Finland, to participate in the Winter War. Then the German armed forces were allowed to start invasion of Yugoslavia from Hungarian territory and, moreover, Hungary claimed its share after the fall of that neighbour country. Finally, approximately 200,000 of Hungarian soldiers took part in Operation Barbarossa.
Somewhere at that point Miklós Horthy started to return to his reason and, after initial phase of supporting Hitler, was trying to put some distance between Hungary and Germany. The ´little regent´ was not elected accidentally – István Horthy was widely known for criticizing Nazism, his disagreement in regards of the ´Jewish Question´ and being an English sympathizer.
Within the realms of preparing for taking power in the country, István Horthy volunteered to the Eastern Front. As he said, it would not be possible to become a supreme commander of the Hungarian armed forces without any personal experience with military service.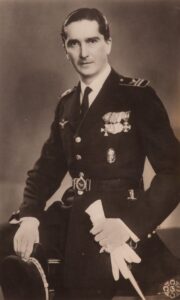 István Horthy was appointed a fighter pilot of the Royal Hungarian Air Force (Magyar Királyi Honvéd Légierő) in the rank of the first lieutenant. He was assigned to 1/3 Fighter Squadron, equipped with the Hungarian-manufactured MÁVAG Héja I (English: hawk) aircraft.
The MÁVAG Héja was an aeroplane derived from an Italian fighter aircraft Reggiane Re.2000 ´Falco´, introduced in 1940. Approximately 70 original aircraft acquired from Italy were significantly modified in Hungary by adding a domestically-made equipment, armament and engine (Manfred Weiss WM K-14 – a licensed copy of the French Gnome-Rhône 14K). That first batch of Hungarian fighters was then designated Héja I. Later, additional 200 aircraft were built in Hungary under licence, and officially recognized as Héja II.
Originally designed in the late 1930s, the Re.2000 was then a technically advanced aircraft being known of its great aerodynamics and high manoeuvrability. Nevertheless, it also had some significant faults. The major one was its radial engine, Piaggio P.XI R.C.40, being also a derivative of Gnome-Rhône 14K. It was obvious, that such aerodynamically refined aeroplane should be equipped with an in-line engine but at that time there was none available in Italy. Moreover, it was underpowered and not reliable because of low-quality manufacturing.
The problems with Piaggio engines forced the Hungarians to replace them with domestic variant of G-R 14K. However, neither Italian nor Hungarian industry were able to manufacture good-quality insulation for fuel tanks used in that fighter, therefore both Re.2000 and Héja I suffered from continuous fuel leaks. This was solved only in Héja II variant, by changing the fuel tank system.
Another disadvantage of Héja fighter was its predisposition to slideslip and stall, caused by the abovementioned modifications. Upgraded fuel tanks, different armament, additional plate armour behind the pilot´s seat – all those not only increased weight of the aircraft, but also changed its centre of gravity.
And that was exactly the case that cost a life of the ´little regent´. In the early morning of 20th August 1942, István Horthy took-off for his 25th sortie. It had to be his final combat flight, ending an operational tour over the Eastern Front. Reportedly, an order assigning him to staff duties was already waiting for Horthy at the squadron commander´s office.
Flying at low altitude just after the take-off, Horthy´s fighter stalled during a rapid pull-up and crashed. The Deputy Regent of Hungary died on impact.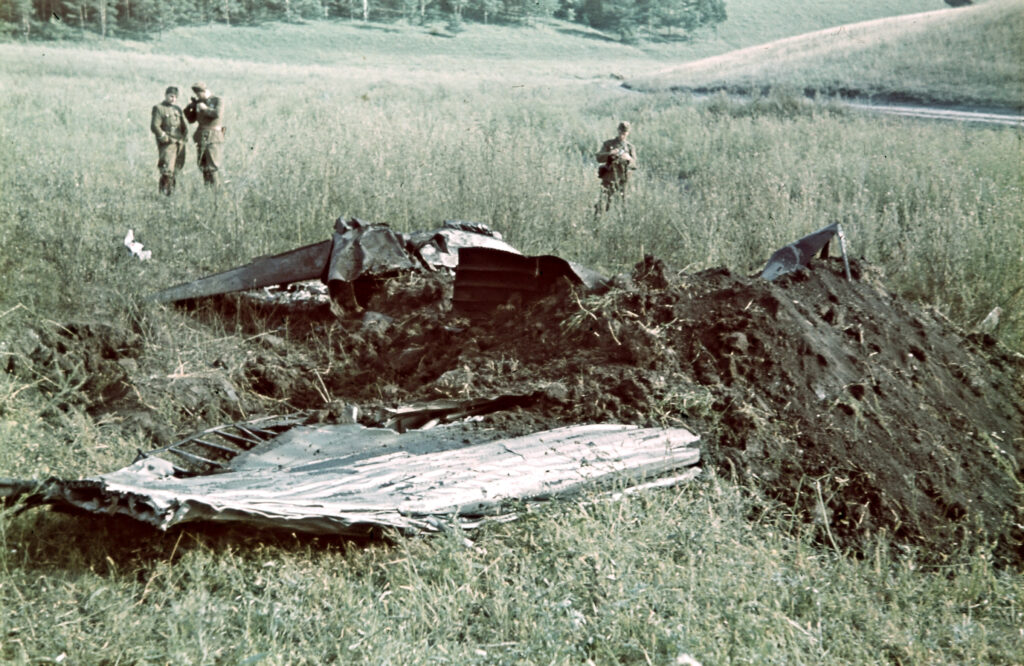 Cover photo: MÁVAG Héja II fighter aircraft (Wikipedia, CC BY-SA 3.0, photo by FORTEPAN / Erky-Nagy Tibor)