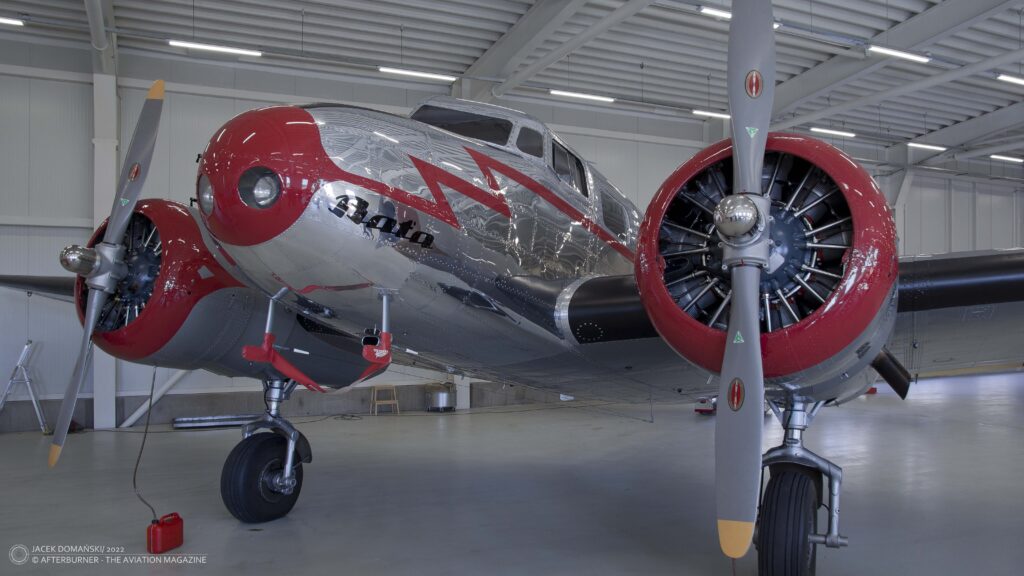 On 12th March, after a few months´ winter break, gates of Letiště Točna and its hangar opened for general public again. Visitors who came there – for the first aviation event of the 2022 season in the Czech Republic – had another great opportunity to spend an afternoon among some great historical aircraft, as well as to see the newest addition to Točna collection – a Beechcraft B35 Bonanza, manufactured in 1950.
The open doors events at Točna Airport already have a long tradition and usually are held during an entire summer season, on every second Saturday of the month. Apart from creating a wonderful chance to see up close all the aircraft being based there, those public events also offer an opportunity to see other Czech-based historical and vintage aeroplanes – through their guest appearance on such days.
Moreover, many of events at Točna are focused on particular topic from the aviation and Czech (respectively Czechoslovak) history or just introducing one of particular aircraft from the collection. It was no different in September 2021, when one of the open doors days celebrating the 105th anniversary of the birth of Karel Kuttelwascher – a Czech fighter pilot and a flying ace of the Royal Air Force.
The 2021 season was finalized by the open day held in November. Nevertheless, it did not mean the airfield was totally closed for aviation enthusiasts until March of next year. During the Advent season, visiting the airfield on particular days in order to purchase some aviation souvenirs there was still possible. Moreover, in December, the aircraft stationing at Točna were holiday-illuminated at the evening and available to be seen through the hangar windows.
Regrettably, the first open day in 2022 was held without any significant dynamic displays. Due to heavy wind on that very day, neither the aircraft from the Točna collection nor any notable guests were able to fly. Nevertheless, the visitors to the airfield could still see a few flypasts performed over the runway by ULL and sport aeroplanes, including a Zlín Trenér. They, obviously, aroused the interest among the youngest spectators.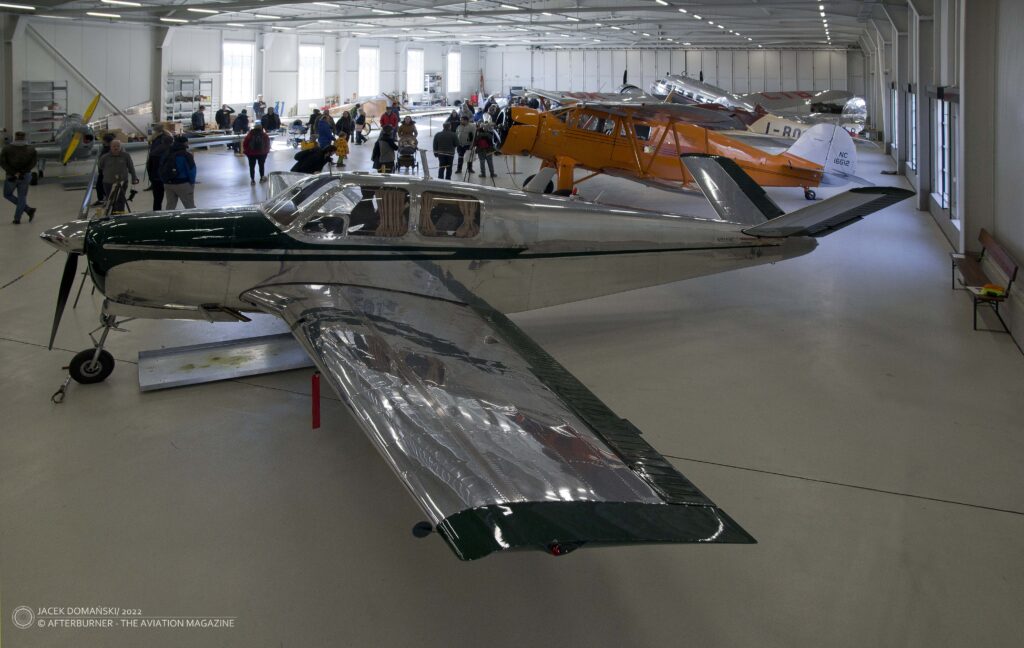 In the hangar, the newly acquired Beechcraft B35 Bonanza immediately caught the visitors´attention. That nice-looking general aviation aeroplane originating from the late 1940s joined the Točna collection in November of 2021. That particular Bonanza was recently featured in detail within our Photo of the Week series, so if you would like to learn more about its development and history, please click here.
Among the other aircraft displayed on static exhibition there were AT-6C Harvard, Lockheed L-10A Electra, Sokol M1C, Zlín C-305, Zlín 326 F and Waco YKS-6, as well as replicas of Avia BH-1 and BH-5. The nowadays aviation was represented by Distar Samba XXL, Piper PA-28-180 Cherokee C, Cessna 185E Skywagon and Cirrus SR22.
Those who arrived to Točna on the first open day in 2022, could easily notice the lack of Hawker Hurricane Mk.IV – being, without any doubt, one of the most attractive aircraft from the collection. Nevertheless, there was no reason to worry. The sole Czech-based ´Hurrie´ left its home airfield in January and flew to Belgium for a scheduled maintenance. It will return to Točna this spring and will again be available during future events.
Apart from enjoying their time among the historical aircraft, the visitors to the airfield had also an opportunity to see a side exhibition related to Czechoslovak squadrons in the RAF of the World War II era. It included several examples of equipment and personal items from the era. There was also a possibility to purchase related books and also some aviation souvenirs focused on aircraft that are being based at Točna.
The next open day at Točna Airport is scheduled for 9th April 2022. Nevertheless, these regular events are not the only aviation activities being planned by the Association for this year´s season. As an example, Electra & Spartan Meeting must be mentioned here – a unique aviation gathering scheduled for 28th – 31st July 2022.
More images from Točna open day 03-2022: