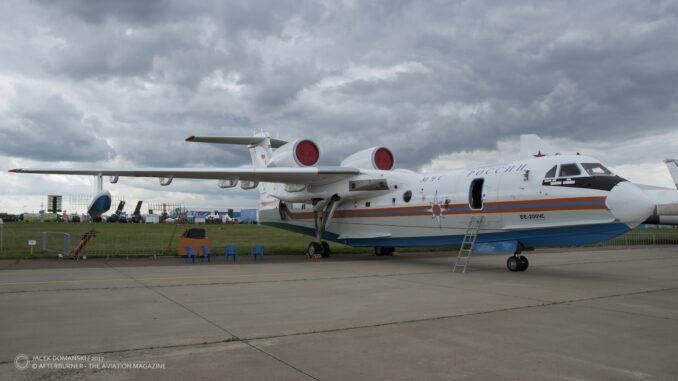 On 10th May 2021, aviation component of the Ministry of the Russian Federation for Civil Defence, Emergencies and Elimination of Consequences of Natural Disasters (usually abbreviated in Russian as Министерство по чрезвычайным ситуациям – МЧС, and in English as the Ministry of Emergency Situations or just EMERCOM) has celebrated the 26th anniversary of its foundation.
The EMERCOM was officially established yet by the Soviet government as a direct aftermath of the Chernobyl disaster of 1986 and earthquake in Armenia that followed two years later. Those two disastrous events has clearly shown the need of creation of a modern, well-equipped and trained, national service able to act in civil emergency situations.
On 27th December 1990, the Russian Rescue Corps (Российский корпус спасателей) was officially established in order to provide a rapid response service in case of natural disasters, catastrophes and any other emergency situations. Then, on 10th January 1994, the Russian Rescue Corps was rearranged into the Ministry of Emergency Situations, together with enhancement of its duties to all tasks related to the civil defence, search and rescue service, disaster management and response, as well as eliminating the consequences of all catastrophes or emergencies. Nevertheless, as the EMERCOM is a direct successor of the Russian Rescue Corps, the date of 27th December is now officially recognized as the EMERCOM anniversary.
The new Soviet (and later Russian) civil agency took the advantage of aviation services from the first days of its existence. However, aircraft flying for such purposes were belonging to the Ministry of Defence and were just temporarily transferred to the EMERCOM. Such a state of affairs constituted a barrier in providing the statutory services by the Ministry of Emergency Situations, as number of deployed aircraft was all the time insufficient. As an example, in 1992, the EMERCOM had only 25 helicopters at its disposal.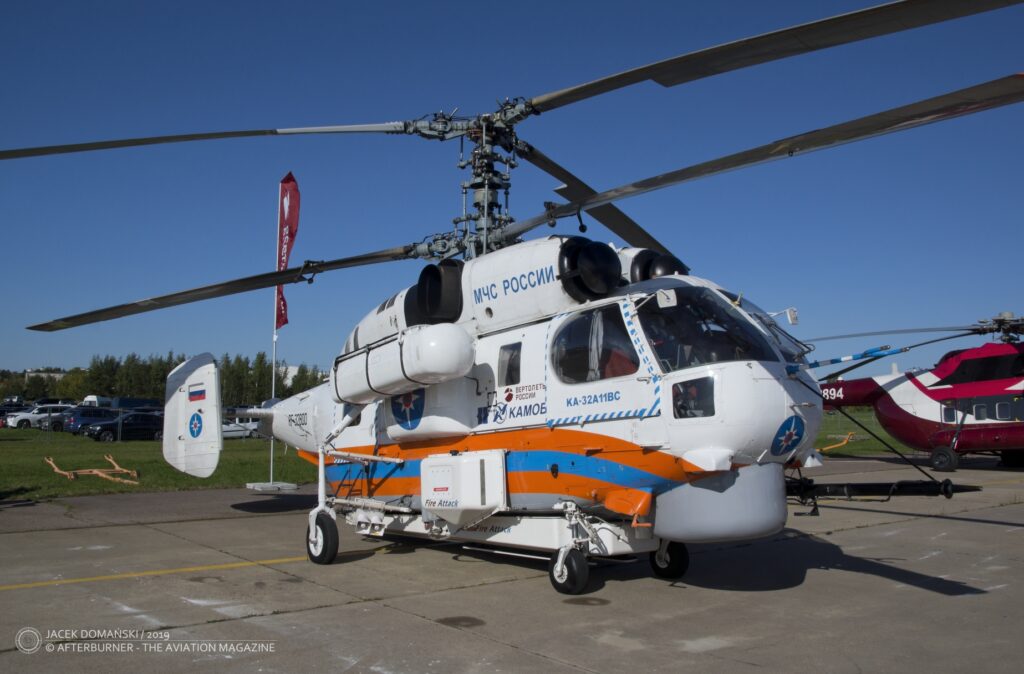 In the framework of increasing the EMERCOM abilities and tasks, its aviation component – Государственное унитарное авиационное предприятие МЧС России (State Unitary Aviation Enterprise EMERCOM of Russia) – was formed on 10th May 1995. This new unit of the EMERCOM was assigned the tasks related to provide air support for rescuers, personnel and equipment delivery, fire-fighting from the air and evacuation.
Today, after 26 years of its existence, the EMERCOM aviation component is among the most recognized civil services in Russia. According to official data of the Ministry of Emergency Situations, the EMERCOM aviation has already participated in more than 400 rescue and humanitarian-aid operations – delivering over 32,000 tons of cargo, transporting more than 15 thousand people and performing over 3,200 fire-fighting missions.
Currently the EMERCOM aviation employs more than 2,000 of personnel and its inventory consists of 83 aircraft, including 22 aeroplanes and 61 helicopters. Those aircraft are based in five aviation rescue centres: Khabarovsk, Krasnoyarsk, Zhukovsky, North-West (St. Petersburg) and Yuzhny (Rostov -on-Don). The Ramenskoye (Zhukovsky) airfield is also a seat of the EMERCOM aviation rescue company.
Among the aircraft being operated by the Ministry of Emergency Situations there are a few that deserves a particular attention. First of all, there is Il-76TD – a well-known multipurpose cargo aircraft. Apart from its usual transport duties (for 200 people or 1,000 m³ of cargo), this versatile aeroplane can also be easily modified for medical evacuation purposes (including 5 medical modules for 20 injured persons) or dropping airborne firefighters and rescuers. It can be also quickly converted for fire-fighting purposes, by installing two VAP-2 water-dropping systems.
Another interesting aircraft from the EMERCOM inventory are Ka-32A fire-fighting helicopters, multi-purpose Mi-8 rotorcraft that can be used for both SAR and fire-fighting purposes (in the latter variant being able to carry 4,000 litres of water), special medical variant of Ansat helicopter and, last but not least, the jet-powered Be-200ES amphibious aeroplane.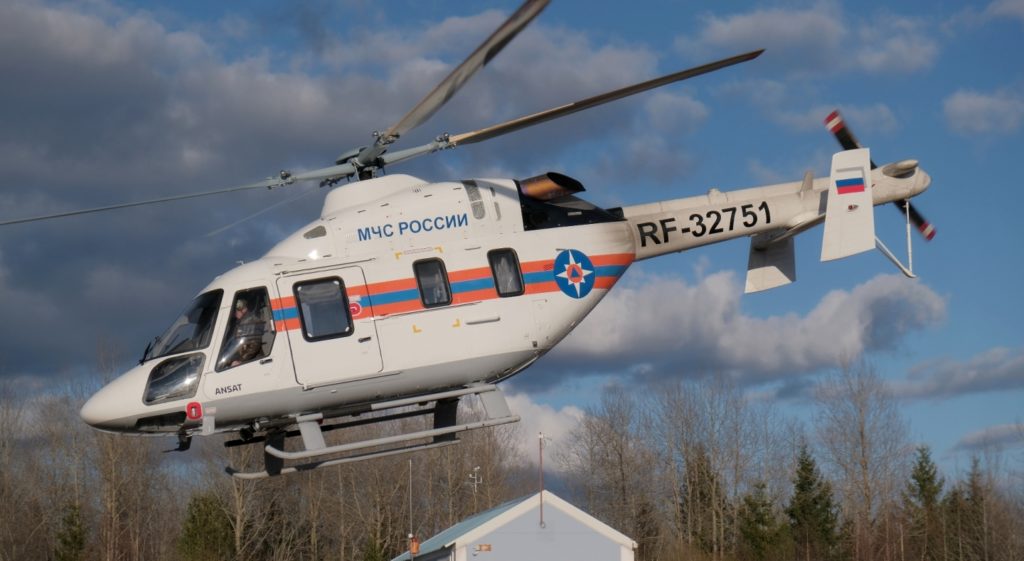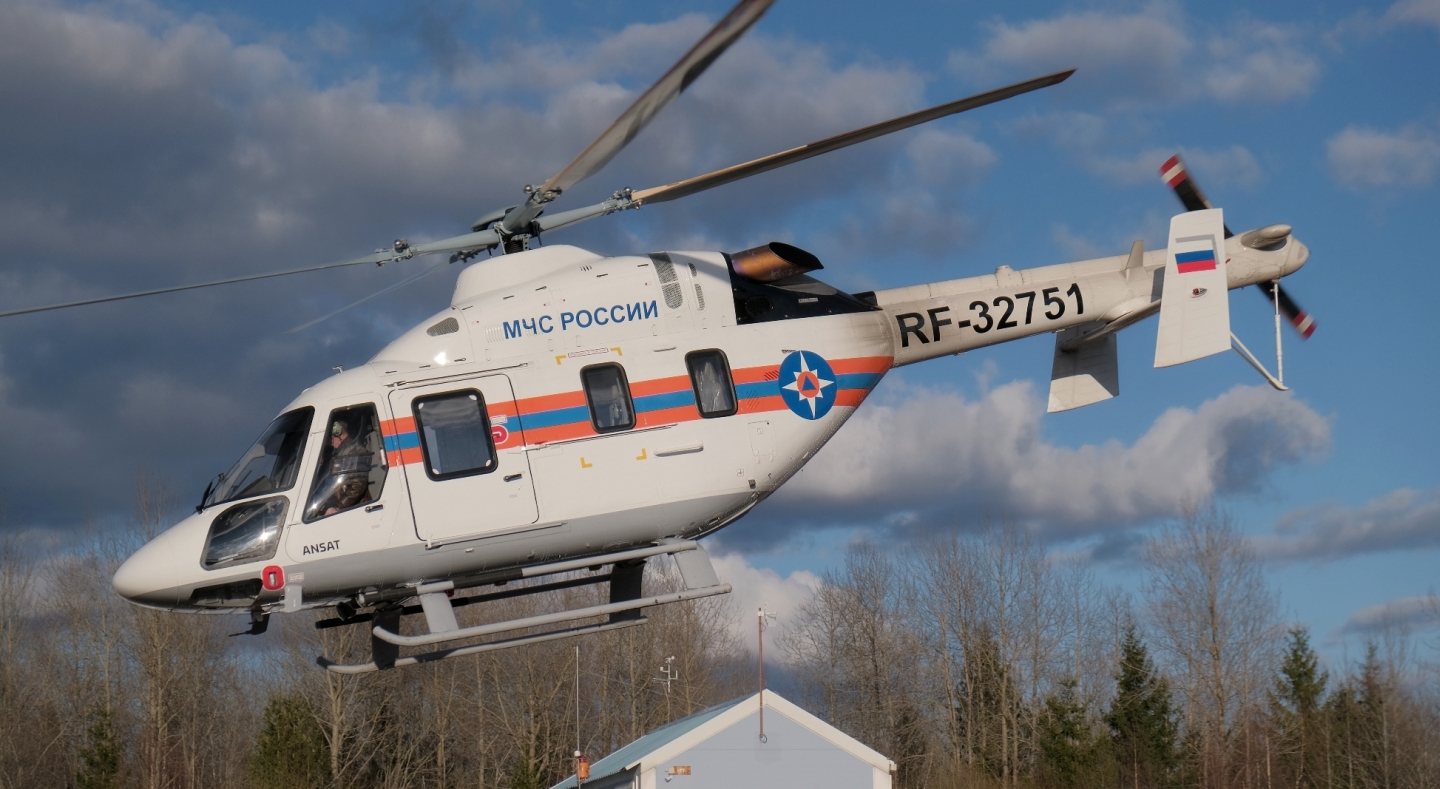 Apart from the above mentioned aircraft, the EMERCOM fleet includes An-74 and An-148 cargo aeroplanes, Sukhoi Superjet RRJ-95LR airliner, Mi-26, Bo 105 and BK 117 helicopters.
In recent years, the EMERCOM aviation inventory was enhanced with different types of unmanned aerial vehicles. At the end of 2019, the Ministry of Emergency Situations operated 1,820 UAVs, including 1,688 of rotorcraft and 38 unmanned aeroplanes.
Official information released by the Ministry of Emergency Situations can give us a perfect picture about annual performance of its aviation component. Only in 2019, the EMERCOM aircraft clocked approximately 9 thousand flying hours, including 2,871 emergency flights and 783 fire-fighting missions. They have dropped 21,833 tons of water, delivered 9,700 tonnes of cargo and have carried 8 thousand passengers, including medical evacuation service that has been provided for 618 people. Until the end of October 2019, the EMERCOM unmanned aerial vehicles performed more than 1,100 operational flights.
The scope of operations for EMERCOM aviation component includes search and rescue operations, aerial reconnaissance, delivery of SAR teams to the search area, delivery of airborne rescuers and firefighters to the drop zones, medical and other evacuation service, elimination of the emergency consequences and fire-fighting from air. All those task were performed not only in Russia, but also abroad – in more than 20 countries in Europe, Asia and Southern America.
In addition, the EMERCOM is regularly participating in domestic and international exercises of civil defence agencies, and as for now provided a humanitarian aid for countries like Yemen, India, Tajikistan, Sri Lanka, Mexico or Vietnam.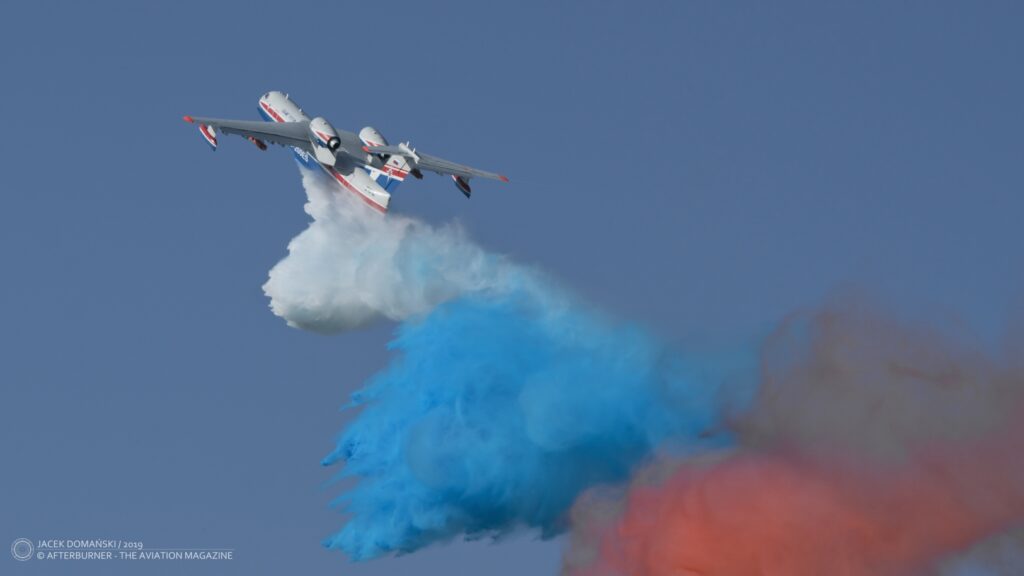 EMERCOM press materials and other official information were used, based on CC BY 4.0 license. Photo of Ansat helicopter courtesy of Russian Helicopters holding company. Cover photo: Be-200ES of the EMERCOM, static display at MAKS-2017.