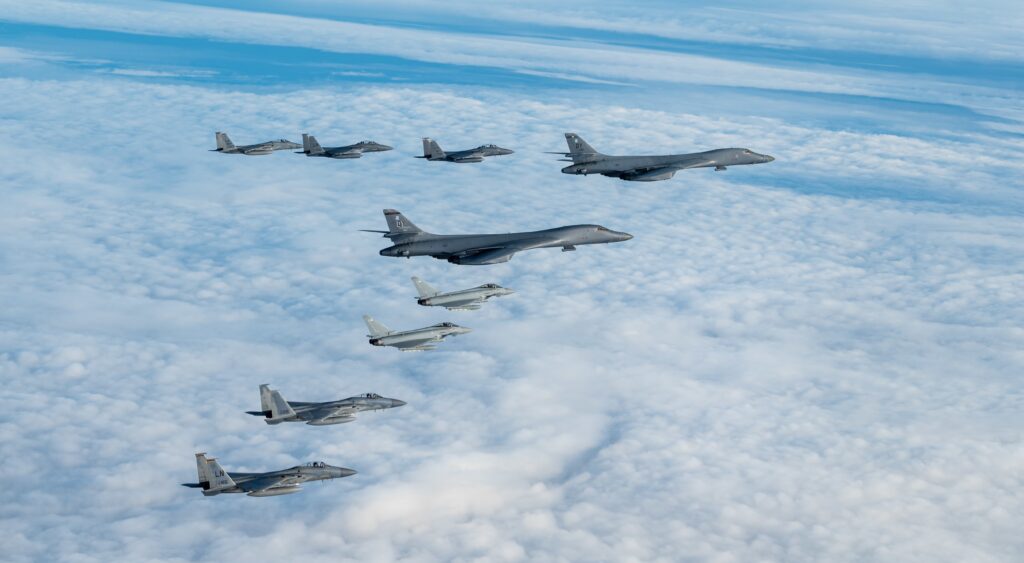 On 10th November 2021, the Bomber Task Force – one of the US commitments to the collective defence of NATO – performed a simulated targeting mission over the North Sea. During that exercise, the UK-based B-1B Lancers were supported by a formation of B-52 Stratofortress bombers from the United States and several other NATO aircraft.
The 9th Expeditionary Bomb Squadron, equipped with B-1B Lancer supersonic strategic bombers, was recently operating from RAF Fairford as a part of the Bomber Task Force deployment series. The USAF aircraft arrived to the UK on 6th October, therefore starting the squadron´s second European mission this year.
During the first deployment to Europe in March of 2021, the 9th Squadron operated out of Ørland air base in Norway. It was a pioneering mission as, within the framework of training operations, the Lancers of the squadron performed hot-pit and warm-pit refuels at several European airfields. In addition it was also the first time when a B-1B bomber has landed in Poland.
As a part of the current stationing, several long-range training flights are scheduled, covering an area from Arctic to the Horn of Africa. The first of them was the targeting mission performed over the North Sea on 10th November, made in cooperation with the Royal Air Force and the USAF in Europe (USAFE).
A combination of strategic bombers with 4th and 5th generation fighters and other supporting aircraft created a unique task group, able to execute a variety of long-range supersonic and sub-sonic missions. According to official NATO sources, that joint exercise was another proven example of Allies interoperability.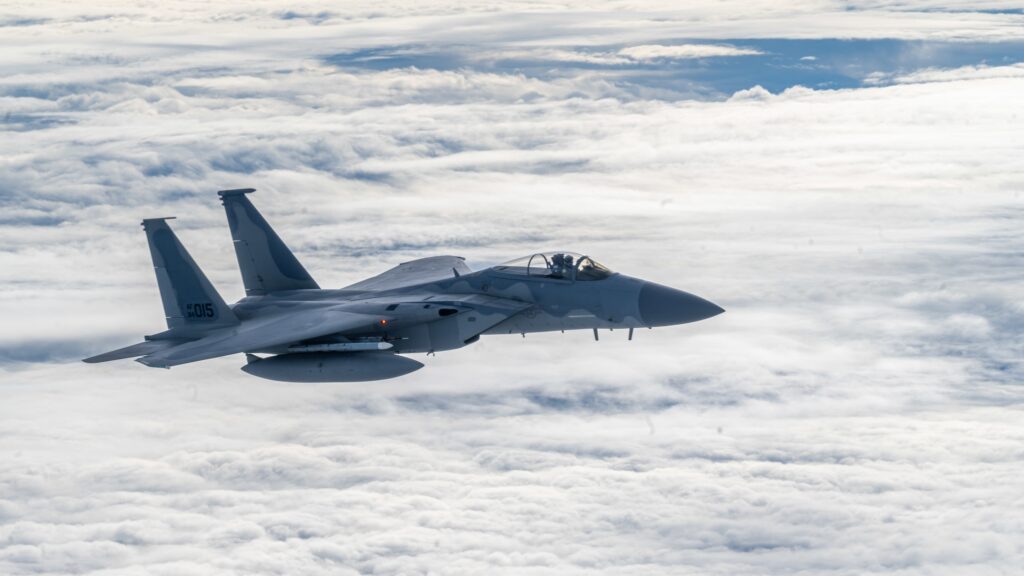 ´Combining unique bomber strike packages with Allied aircraft based the European theatre builds a force that could counter any threat to our collective safety and security,´ said General Jeff Harrigian, Allied Air Command Commander.
The Bomber Task Force was widely supported by the USAFE command and aeroplanes of the component. Close escort duties were performed by F-15E Strike Eagle and F-15D fighters from the 48th Fighter Wing based at RAF Lakenheath. An air-to-air refuelling support was provided by KC-135 Stratotankers from RAF Mildenhall.
More than twenty five British aircraft participated in that joint exercise, including Eurofighter Typhoon and F-35 Lightning II fighters, as well as Voyager aerial tankers from RAF Brize Norton station.
´Bomber Task Force deployments are a great opportunity for us to further increase our interoperability with our U.S. allies,´ said Air Vice Marshal Duguid, Air Officer Commanding 11 Group, RAF, and added: ´These exercises allow us to give our pilots valuable training experience with near-peer capabilities and strengthen our relationships across the NATO alliance. They demonstrate our continued combined commitment to the partnership and the defence of the Euro-Atlantic Area.´
A series of the Bomber Task Force deployments to Europe was launched in 2018, replacing the previous permanent overseas deployment of the USAF bombers. Since that time, the US Strategic Command have brought all three types of USAF strategic bombers to Europe, in order to execute joint training missions with other NATO countries.
The primary objective of those missions is to provide bomber crews an opportunity to familiarize with several different operational theatres and their climatic conditions, to train and implement elements of the Air Force Global Strike Airmen programme, as well as to integrate with NATO partners and regional allies.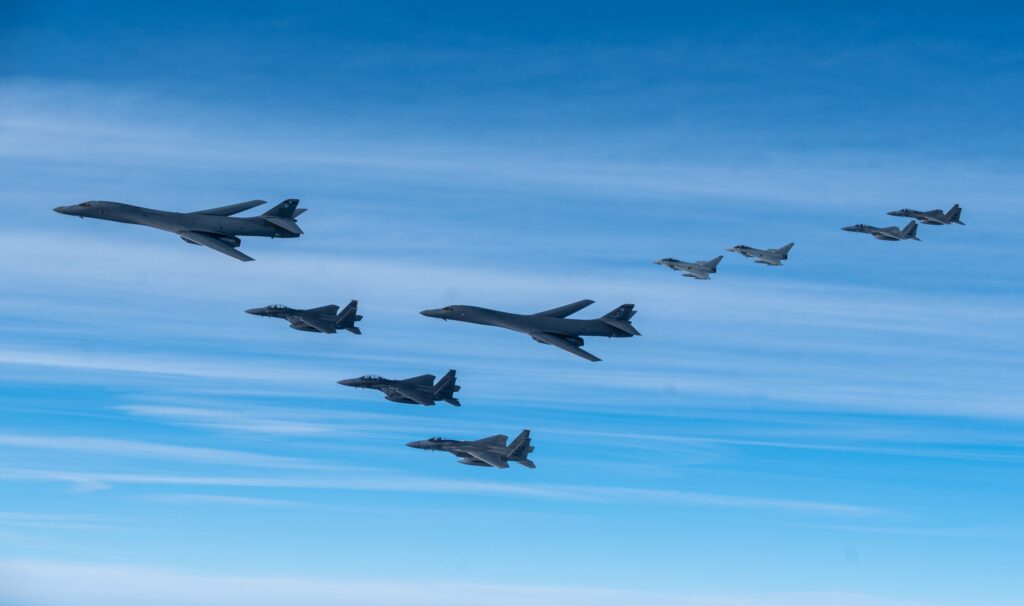 All photos © U.S. Department of Defence (DoD), cover photo (U.S. Air Force F-15C Eagles, F-15E Strike Eagles, assigned to the 48th Fighter Wing, and Royal Air Force Typhoon FGR4s escort B-1 Lancer Bombers, assigned to Dyess Air Force Base, Texas, during a bomber task force mission in the North Sea Region, Nov. 10, 2021) – USAF photo by Senior Airman Koby I. Saunders. DoD information materials and NATO press releases (source of quotations) were used, in compliance with Public Domain licence. The appearance of U.S. Department of Defense (DoD) visual information does not imply or constitute DoD endorsement.