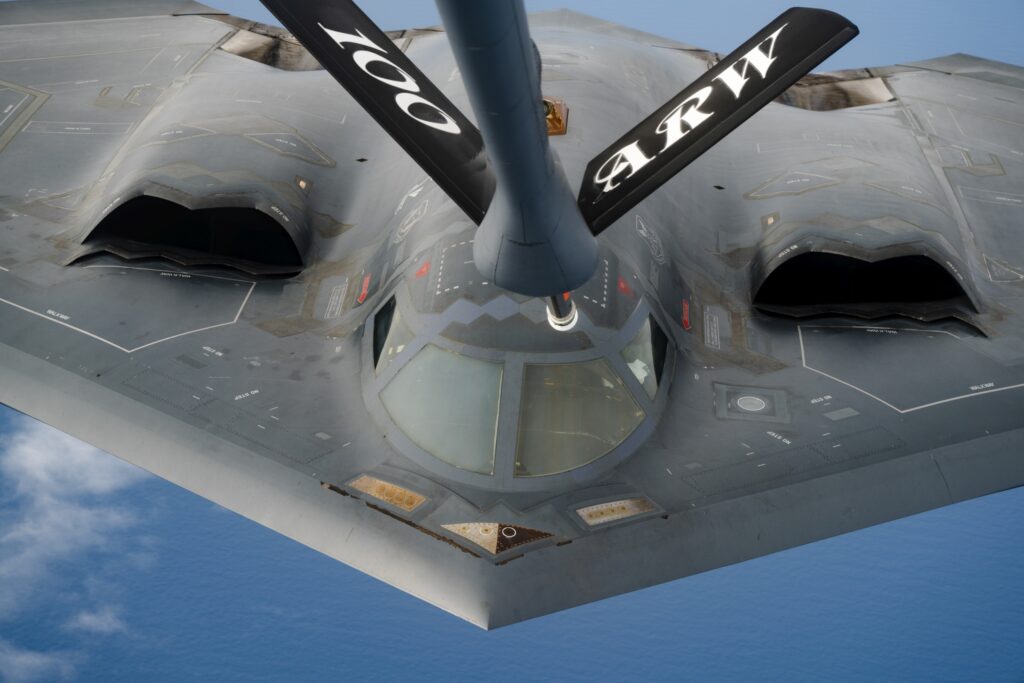 A noticeable deployment to the High North area, being a part of the Bomber Task Force programme, has been recently concluded by the US Air Force. Between August and September 2021, a group of B-2 strategic nuclear bombers performed several training sorties in the North Atlantic, operating from an air base in Iceland.
Three of the B-2 Spirit bomber aircraft assigned to the 509th Bomb Wing (Whiteman Air Force Base, Missouri) arrived Keflavik Air Base on 23rd August 2021. It was the very first time aeroplanes of that type were forward deployed to Iceland. Operating from that Nordic island country, the stealth bombers performed a few joint training missions, focused on operational integration with Eurofighter Typhoons of the RAF and F-35 Lightning II of the Royal Norwegian Air Force.
For the USAF, that deployment was also a part of the Air Force Global Strike Airmen programme through executing a bomber agile combat employment in the European theatre of operations. In addition, joint training flights with F-15 Eagle aircraft of the USAF, assigned to the 48th Fighter Wing at RAF Lakenheath, were also performed.
According to the US Air Force official statements, integration with the Norwegian F-35s included escort procedures, enhance of data-sharing capabilities, stand-off weapon employment and suppression and destruction of air defence. The training flights also included joint night operations over the Arctic areas.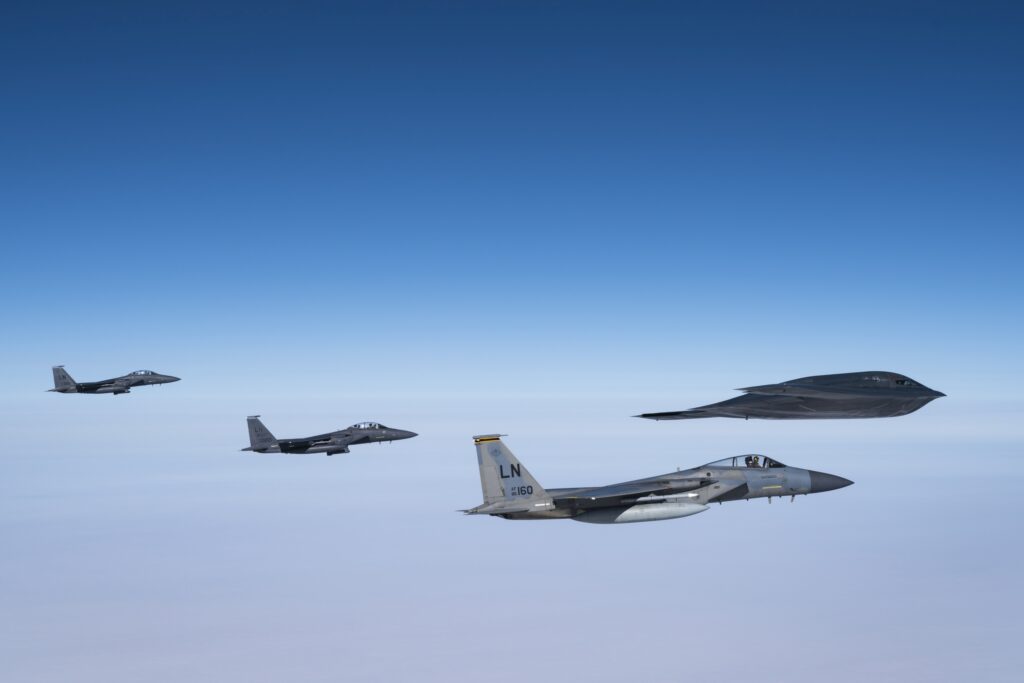 The BTF mission in Iceland was concluded on 11th September and all three stealth bombers have returned to their home airfield in Missouri.
´The mission demonstrates the value of our continued presence and relationships,´ said Gen. Jeff Harrigian, U.S. Air Forces in Europe-Air Forces Africa commander. ´What our collective Airmen accomplish on these missions is vital to our alliance and maintaining agility as we move into the future.´
The Bomber Task Force missions were introduced in 2018, replacing the previous permanent overseas deployment of the USAF bombers. The primary objective of those missions is to provide bomber crews an opportunity to familiarize with several different operational theatres and their climatic conditions, as well as to integrate with NATO partners and regional allies.
In March of 2021, within the framework of the BTF programme, a group of B-1B bombers from Dyess Air Force Base in Texas was temporarily deployed to Ørland air base in Norway, from where they flew training sorties together with Norwegian, Swedish, Danish, Polish, German and Italian fighters. At the same time, B-2 Spirit aircraft were visiting Lajes Field – an air base located on Terceira Island in the Azores, officially designated Air Base No. 4 and used jointly by the Portuguese Air Force and the USAF.
In June of 2021, also as a part of BTF training operations, two B-52H Stratofortress strategic bombers assigned to the 2nd Bomb Wing (Barksdale Air Force Base, Louisiana) were deployed to Morón Air Base in Spain.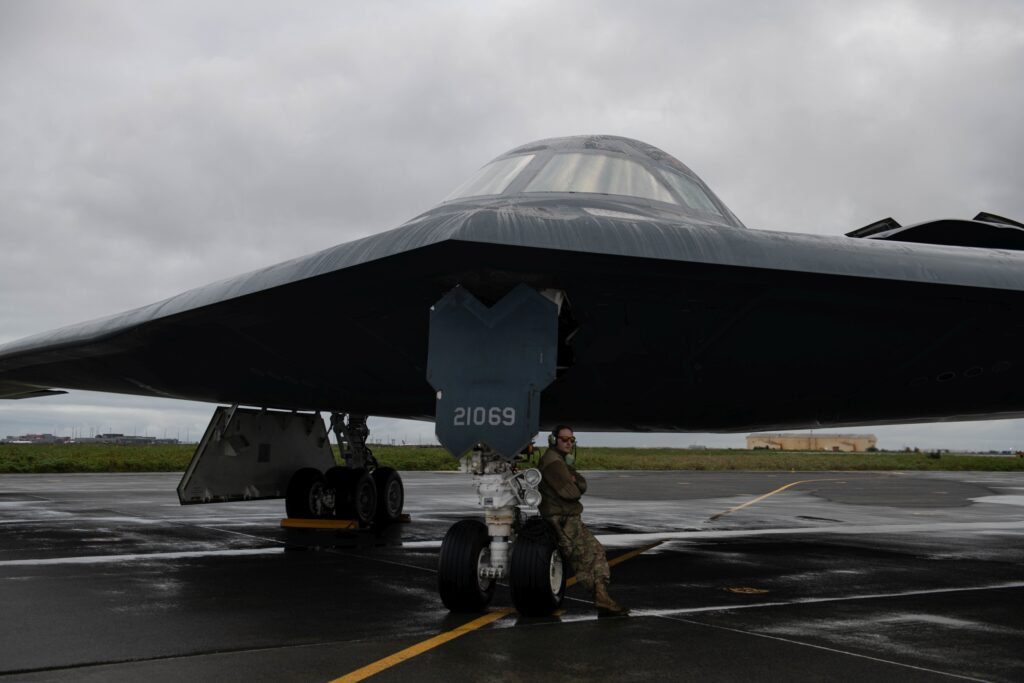 All photos and quotations © U.S. Department of Defence (DoD), cover photo (B-2 Spirit assigned to the 509th Bomb Wing, conducts aerial refueling operations during a mission over the Atlantic Ocean, Sept. 6, 2021) – USAF photo by Staff Sgt. Rachel Maxwell. DoD information materials and press releases were used, in compliance with Public Domain licence. The appearance of U.S. Department of Defense (DoD) visual information does not imply or constitute DoD endorsement.