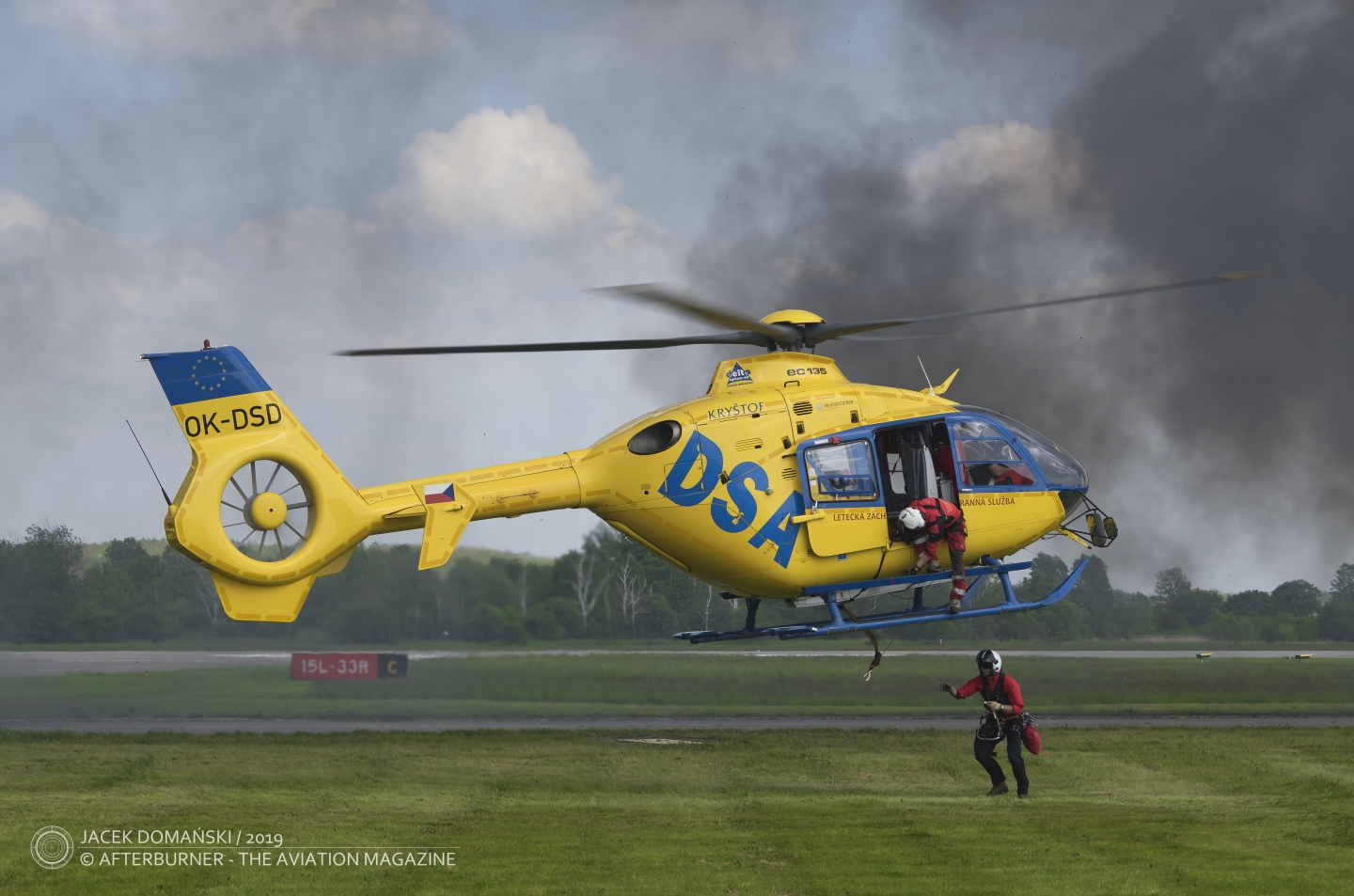 Eurocopter EC 135 from DSA Aviation company is taking off for the rescue mission – as a part of the multiple vehicle collision display scenario, at which several services from the integrated rescue system are involved. The photo taken during the 18th Helicopter Show in Hradec Kralove, 18th May 2019.
The Eurocopter EC 135 (currently Airbus Helicopters H135) was introduced in 1994 as the further development of MBB Bo 105 helicopter and is currently widely used by the emergency medical services, public services and military operators. It is said that even half of the 1,300 manufactured EC 135/H 135 aircraft are used by air rescue operators. EC 135 T2 is a modernized variant of the basic helicopter, with more powerful Arrius 2B2 engines and 2,910 kg M.T.O.W.
OK-DSD is a part of the DSA company fleet since 2005. The helicopter is used for the HEMS purposes, within the DSA contracted air ambulance services. Initially the aircraft served in Ostrava, then in 2009 moved to Hradec Kralove, where it operated until 2017 with the call sign Kryštof 6 (Christoph 6). From the time it was replaced by the newer EC 135 T2+ OK-DSE, the OK-DSD is used by DSA as the reserve helicopter.