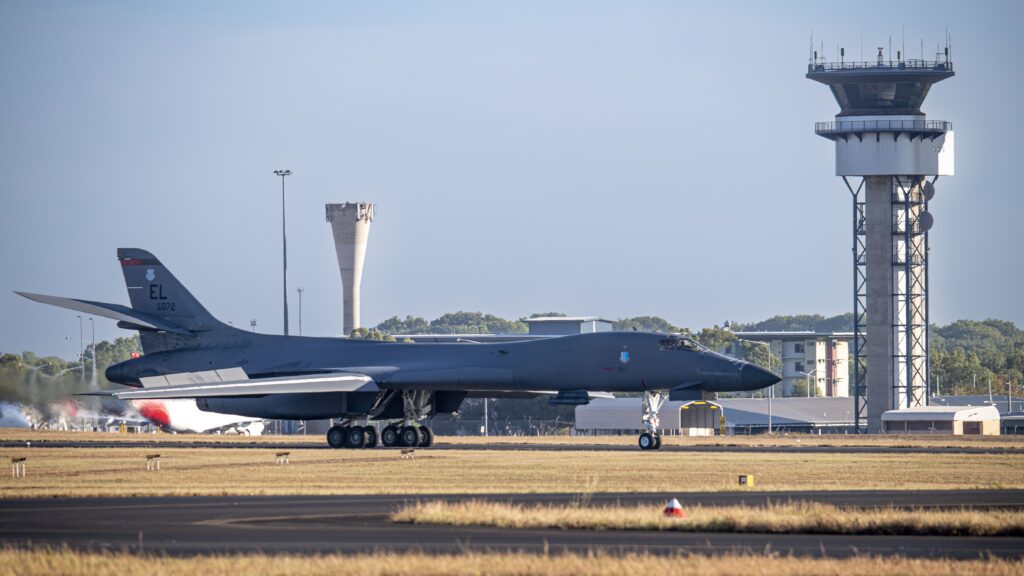 During the last week, extraordinary guests have visited the Royal Australian Air Force (RAAF) air base at Darwin,  the Northern Territory. They were B-1B Lancer heavy supersonic bombers that performed a hot pit refuelling there, as a part of integration mission with the RAAF.
At the beginning of June 2022, four B-1B Lancers landed at Andersen Air Force Base, Guam, to join Pacific Air Force (PACAF) task force and conduct a series of trainings within the US Indo-Pacific Command Joint Force. The bombers, being assigned to the 34th Expeditionary Bomb Squadron (28th Bomb Wing), arrived from Ellsworth Air Force Base, South Dakota.
Rotational deployment of strategic bombers on Guam started back in 2020 and, after sixteen years of its existence, replaced the Continuous Bomber Presence mission there. As the part of the PACAF, the Lancers from Guam are participating in joint tactical exercises held in the area, performing long-range missions over the territory, as well as train to integrate with allied and partner air forces within the Indo-Pacific region.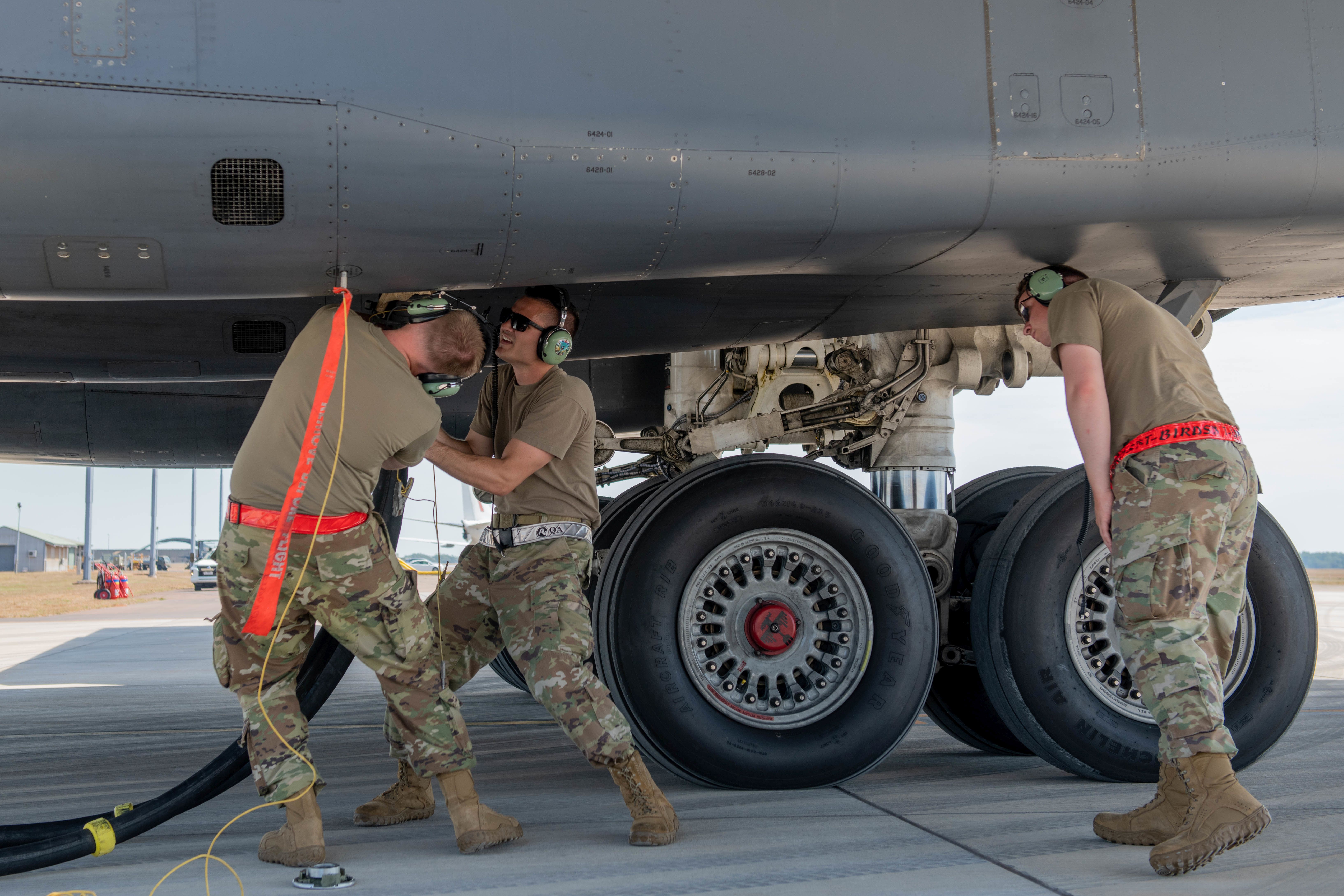 At the end of June, the Lancers conducted a few joint trainings with the RAAF, being a part of Bomber Task Force missions and held in order to build interoperability and create ability of collective actions in the area of Indo-Pacific. They included, among others, the hot pit refuellings of the B-1B bombers at Darwin that were performed on 20th and 22nd of June. On both days, two Lancers from the 34th Squadron landed at Darwin International Airport – in the area of which the air base is located – raising interest among city inhabitants and local media.
Long-range bomber operations, performed within Agile Combat Employment and Bomber Task Mission programmes, are a part of the US National Defense Strategy that assumes permanent demonstration of the USAF ability to operate at any time and anywhere in the world.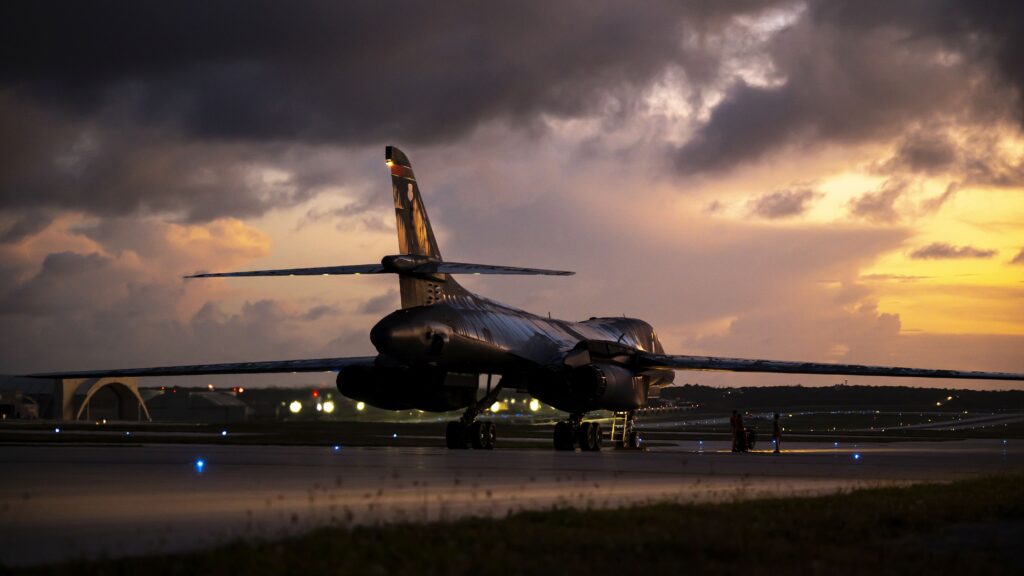 Cover photo: A USAF B-1B Lancer taxies past the Darwin airport control tower on its way to the RAAF base to take on fuel in Darwin, Australia, June 22, 2022 (USAF photo by Tech. Sgt. Chris Hibben)
All photos © U.S. Department of Defence (DoD). DoD information materials were used, in compliance with Public Domain licence. The appearance of U.S. Department of Defense visual information does not imply or constitute DoD endorsement.