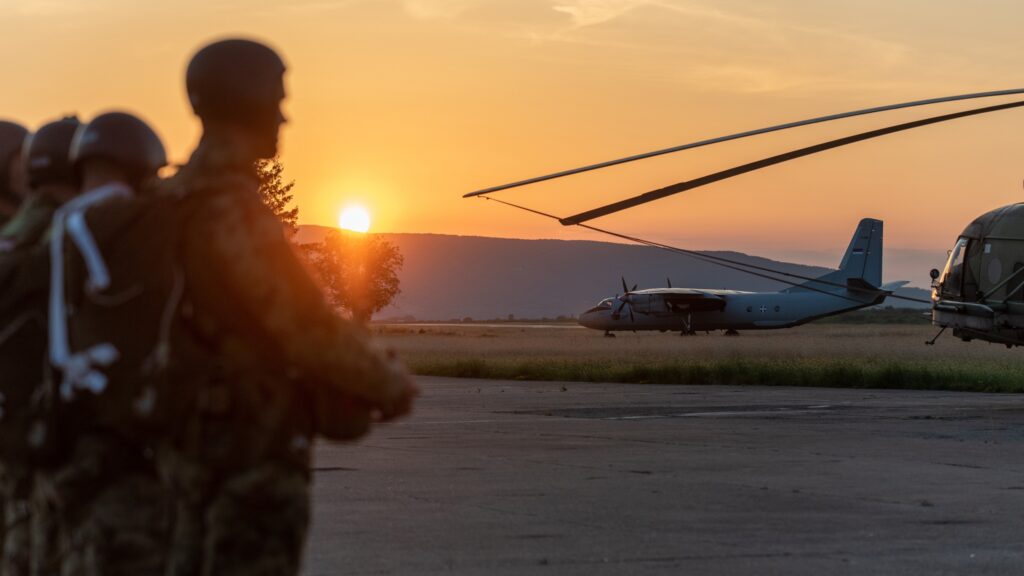 On 7th June, the members of the 63rd Parachute Brigade of the Serbian armed forces performed a night-time parachute training in the Niš area.
The main goal of the exercise was to maintain high level of competencies and readiness of the unit, necessary for special purpose operations. The paratroopers were jumping from the Antonov An-26 transport aircraft and used modern assault-type parachutes. They are designed especially for easier manoeuvring during the drop time, making it easier to avoid obstacles and to land in a desired area.
The An-26 aircraft involved in the training is currently the only military airlifter of the Serbian Air Force and Air Defence. It survived as the last airworthy aeroplane of the fifteen An-26s formerly operated by the Yugoslav Air Force, being also the youngest of them and delivered in 1984. The complete story of this airlifter was already told within our Photo of the Week series, back in 2019, and you may find it here.
Initially, the Serbian Air Force made an attempt to acquire two other Antonov airlifters from Russia. Nevertheless, in February of 2022 it was officially announced by both Airbus and the Serbian MoD, that the country was going to purchase two C295 aircraft. Their delivery is expected at the end of 2023.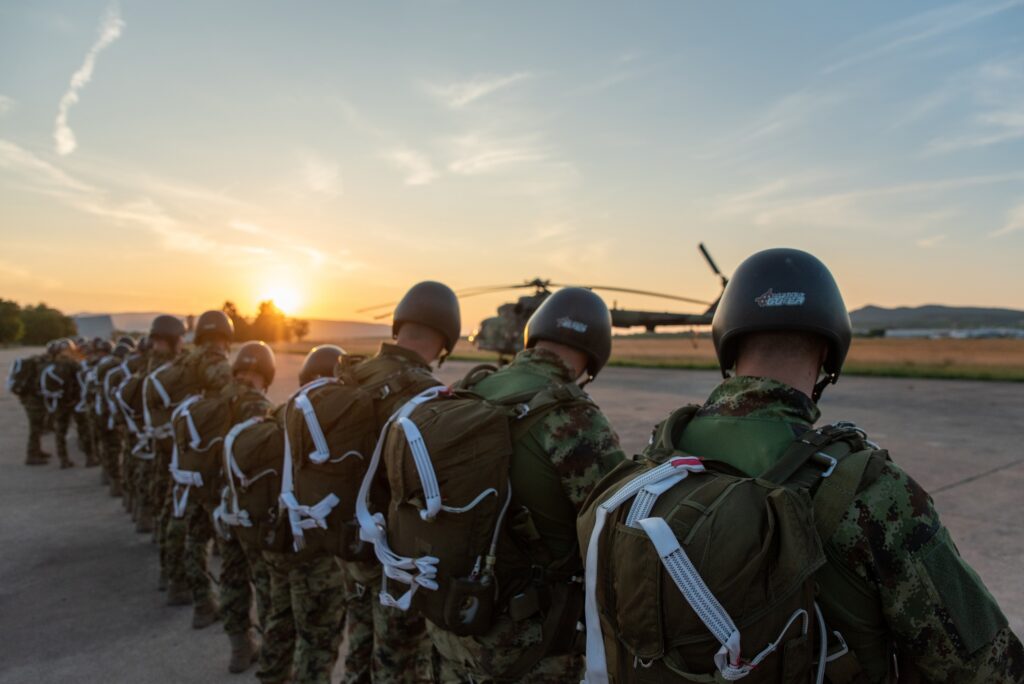 The 63rd Parachute Brigade (63. падобранска бригада), being based at Niš airfield, is one of the only two special forces brigades of the Serbian military. The unit continues traditions of the 63rd Parachute Brigade of the Yugoslav People´s Army, existing between 1953 and 1959, then between 1967 and 2006. As a result of restructuring of the Serbian armed forces, the unit was reduced to a battalion but three years ago re-gained the status of a brigade.
One of the most known combat missions of the 63rd Parachute Brigade is the Čapljina Operation that took place on 23rd April 1992, during the Yugoslav Wars. On that day, nine Mi-8 helicopters and 16 to 25 paratroopers from the Brigade (the exact number of the troops varies, depending on the source) successfully evacuated 170 military personnel and civilians from Čapljina military base, being besieged by Croatian forces.
Time was the most critical factor of that operation. It was initially planned that evacuation must be completed within 12 minutes from landing of the first Mi-8 at Čapljina. It may sound incredible, but members of the 63rd Brigade managed to shorten that time to 7.5 minutes only. The entire operation was performed without any losses.
The training performed on 7th June in the vicinity of ´Sergeant Pilot Mihajlo Petrović´ air base in Niš was attended by Chief of the Serbian Armed Forces General Staff, General Milan Mojsilović. He observed the training and took-off with the paratroopers on board of the An-26, favourably evaluating motivation and professionality of the personnel of the 63rd Parachute Brigade.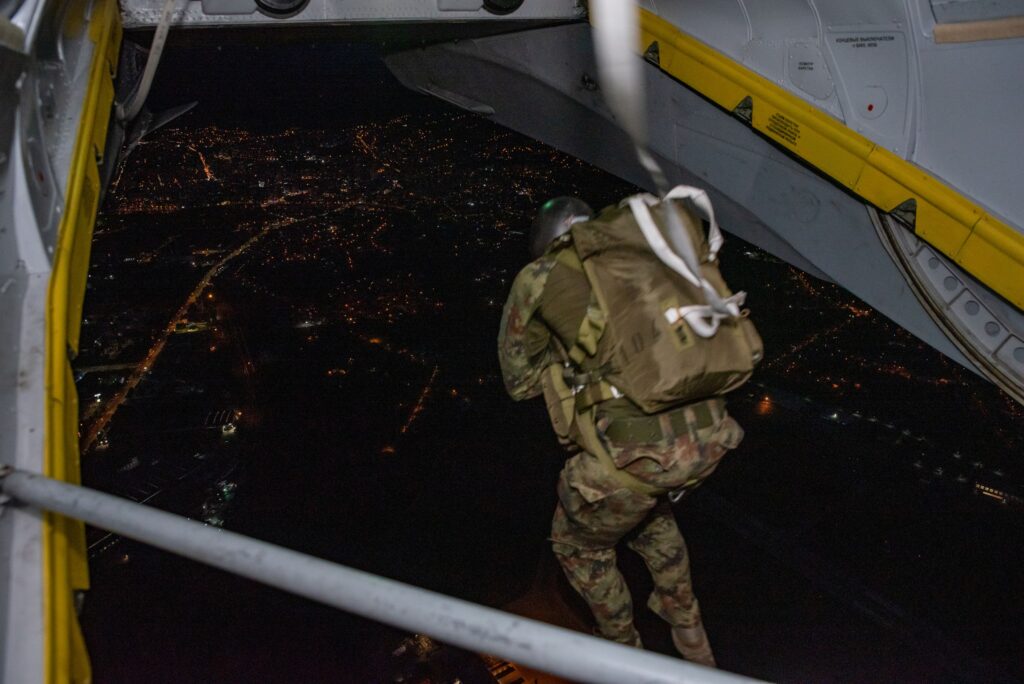 All photos © Министарство одбране Републике Србије / MoD Republic of Serbia. MoD press releases were used.