During the International Aviation and Space Salon MAKS-2019, VR-Technologies — innovation design office of the Russian Helicopters Holding Company (part of Rostec State Corporation) — signed dealership agreements on promotion and sales of the light multipurpose helicopter VRT500 with a Malaysian company Ludev Aviation. It is planned to start the supplies in 2023.
The Malaysian company Ludev Aviation intends to purchase five helicopters. Optional equipment and details of interior and a livery colour scheme of VRT500 will be determined after the helicopter is issued a type certificate and an airworthiness certificate in accordance with the standards of the European Union Aviation Safety Agency (EASA) . In early 2019 the technical project of the VRT500 program was successfully completed, and development of design documents started. Tests of the first prototype will start in 2020.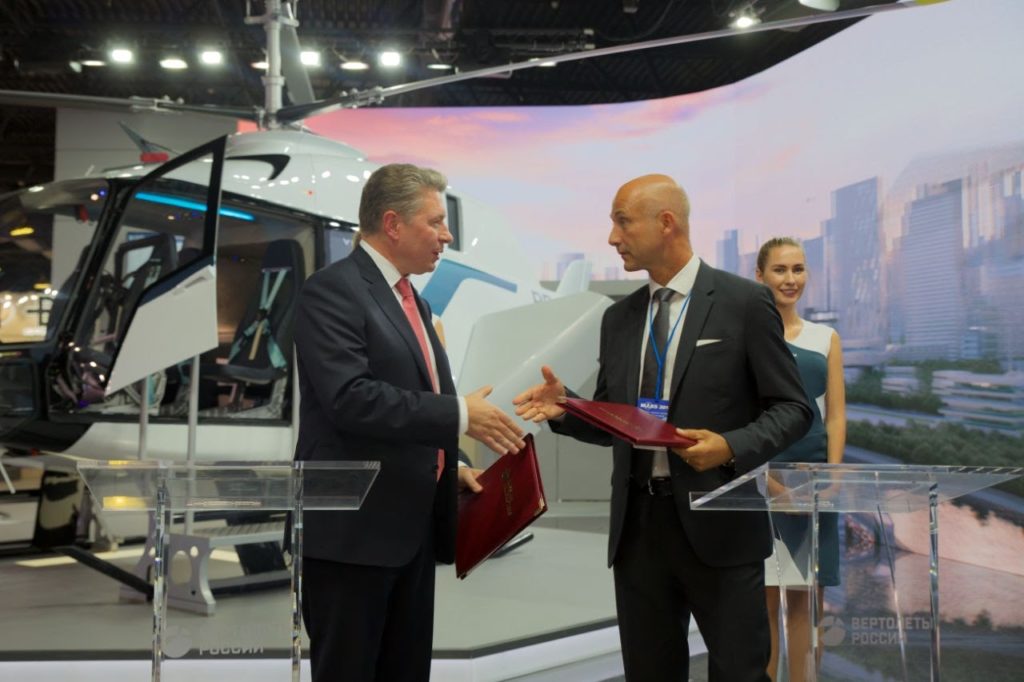 ´Europe and Asia are priority potential markets for the VRT500 helicopter. With its performance, the helicopter competes with rotorcraft of the same class used in these regions,´ says VR-Technologies Director General Alexander Okhonko.
VRT500 is a light single-engine helicopter with coaxial rotors. Its take-off weight is 1,650 kg. The aircraft has the largest passenger and cargo cabin in its class, which can accommodate up to five passengers and is equipped with a modern interactive avionics complex. The design solutions of the helicopter will allow it to reach the speed of up to 250 kph, fly up to 860 km and carry up to 730 kg of payload. The helicopter is designed in passenger, multipurpose, cargo, training, VIP and HEMS configurations.
The mock-up of the VRT500 helicopter was first presented in April 2019, during the Milan Design Week.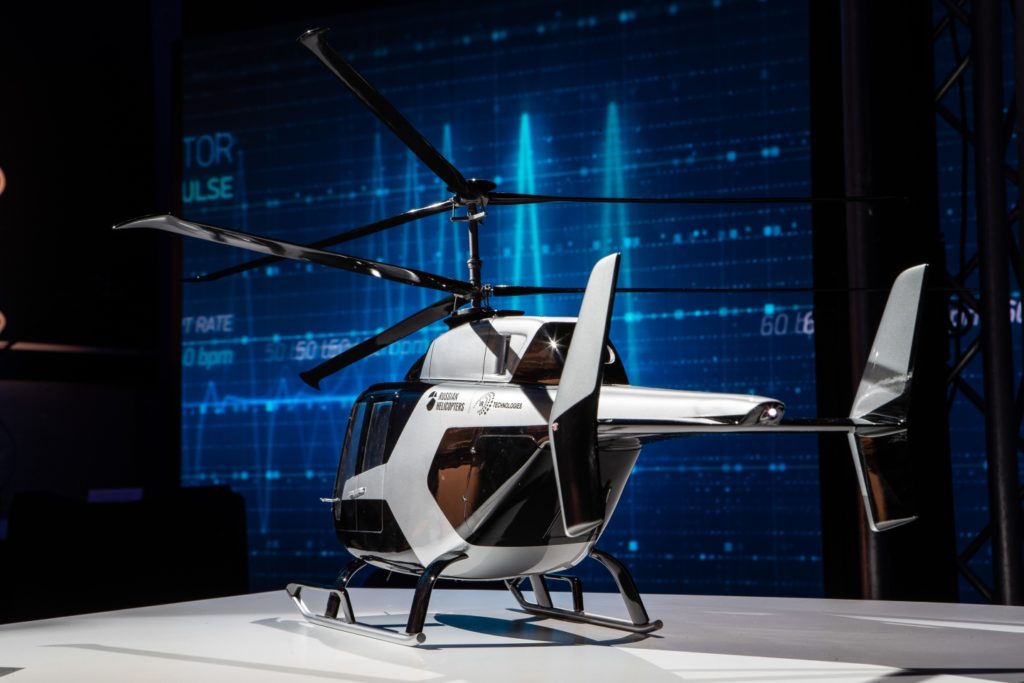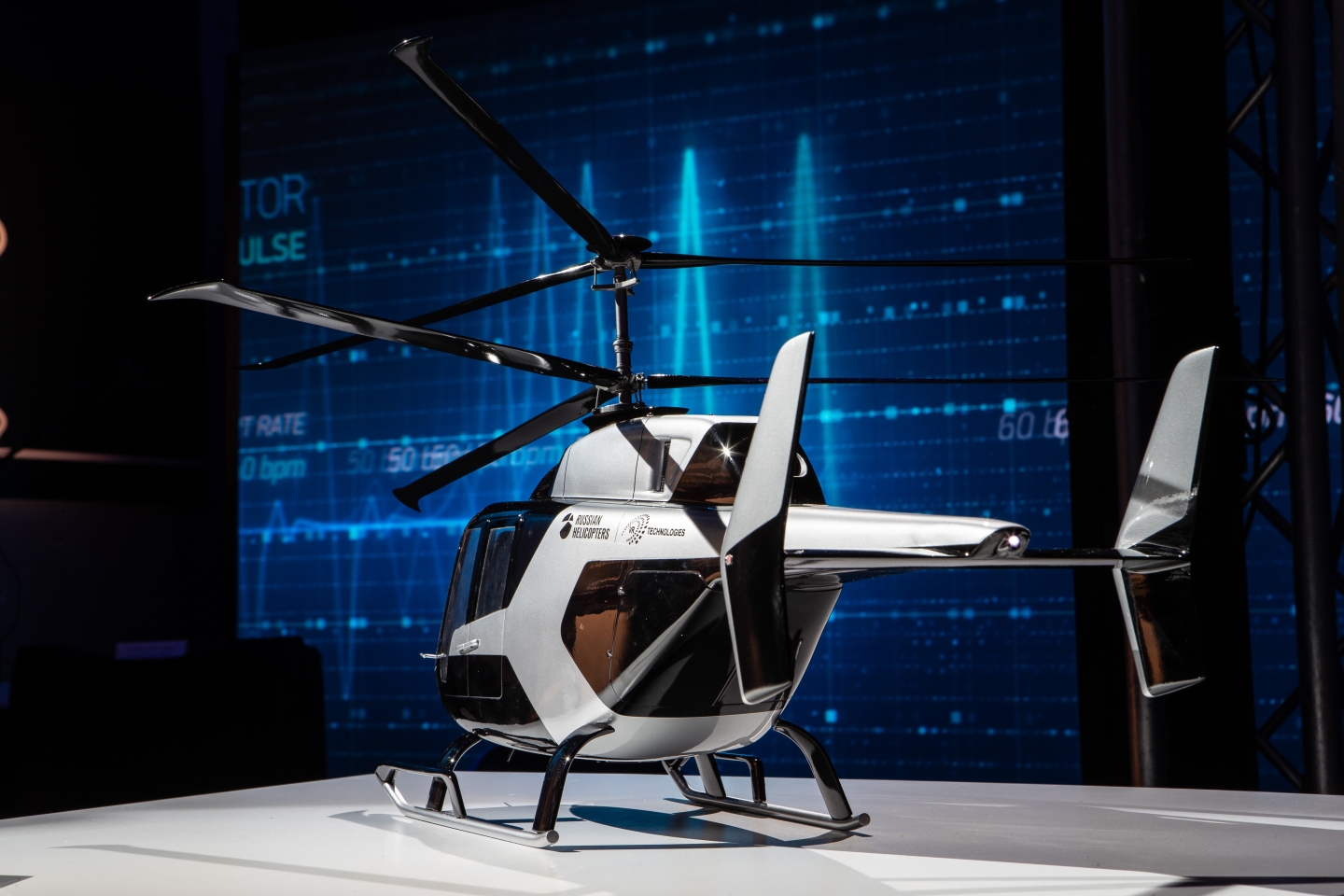 Photos courtesy of JSC "Russian Helicopters" / Rostec State Corporation. "Russian Helicopters" press materials were used.