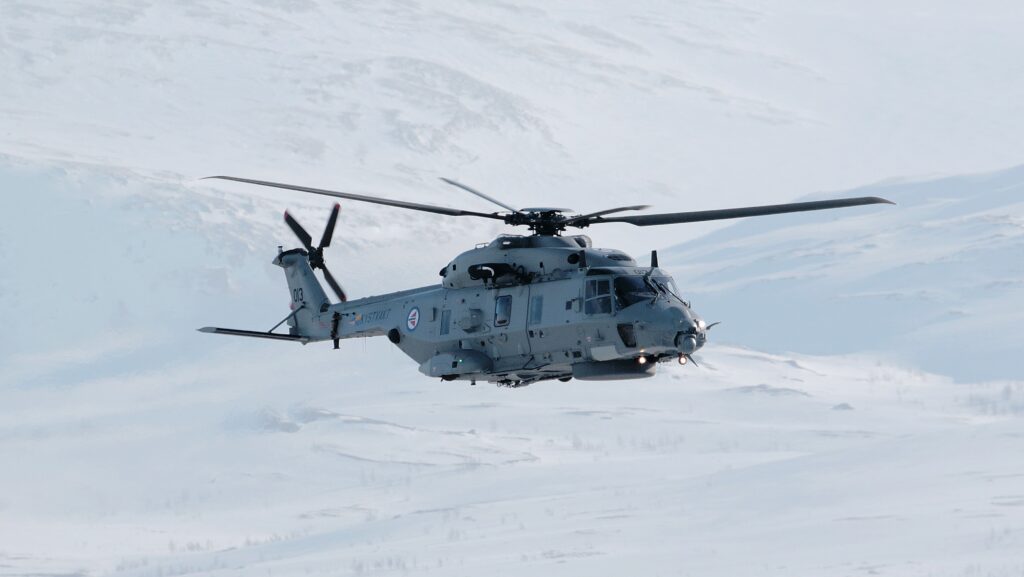 Last Friday, 10th of June, the Royal Norwegian Ministry of Defence has announced the country is going to terminate the contract for NH90 deliveries, as well as to cancel introduction of that rotorcraft into the Norwegian armed forces.
´Based on a joint recommendation by the Armed Forces and associated departments and agencies, the Norwegian Government has therefore decided to end the introduction of the NH90 and has authorized the Norwegian Defence Material Agency to terminate the contract´, stated Bjørn Arild Gram, the Norwegian Minister of Defence, during press conference held in Oslo.
Shortly thereafter, the Norwegian Defence Material Agency informed that the country launched preparations to return all already delivered NH90 helicopters to their manufacturer, together with spare parts and any related equipment. In addition, Norway is looking forward to receiving a compensation from the NHIndustries company, including the full contract value – approximately five billion NOK – together with interest and covering other related expenses.
Back in 2001, Norway has ordered fourteen helicopters for maritime duties such as search and rescue, surveillance and anti-submarine warfare (ASW). They had to be delivered to the Royal Norwegian Navy and the Coast Guard by the end of 2008 but until now only eight of them entered operational service in Norway.
Moreover, even the first NH90 helicopter was delivered only in 2011. Next year, Norwegian military authorities for the first time expressed serious concern about ability of NHIndustries to supply all ordered helicopters until 2014 – the date when current Lynx rotorcraft operated by Norwegian amed forces should reach their end of service life. It was also the time Norway was considering an alternative, especially for the ASW duties.
Nevertheless, it seemed that situation improved in a few next years. A total of six rotorcraft was delivered until the beginning of 2016 and, according to official releases from that time, general assessment of the NH90 rotorcraft by the Norwegian armed forces was rather high.
At the beginning of 2020s, the cooperation between Norway and the NHIndustries company seemed to fall apart. The new delivery schedule – stating all rotorcraft will be delivered until 2022 – was not met and additional issues with maintenance of the NH90 helicopters appeared. According to the Norwegian MoD, the fleet of NH90 rotorcraft is currently required to provide 3,900 flight hours per annum but in recent years that number dropped to an average of only about 700 hours.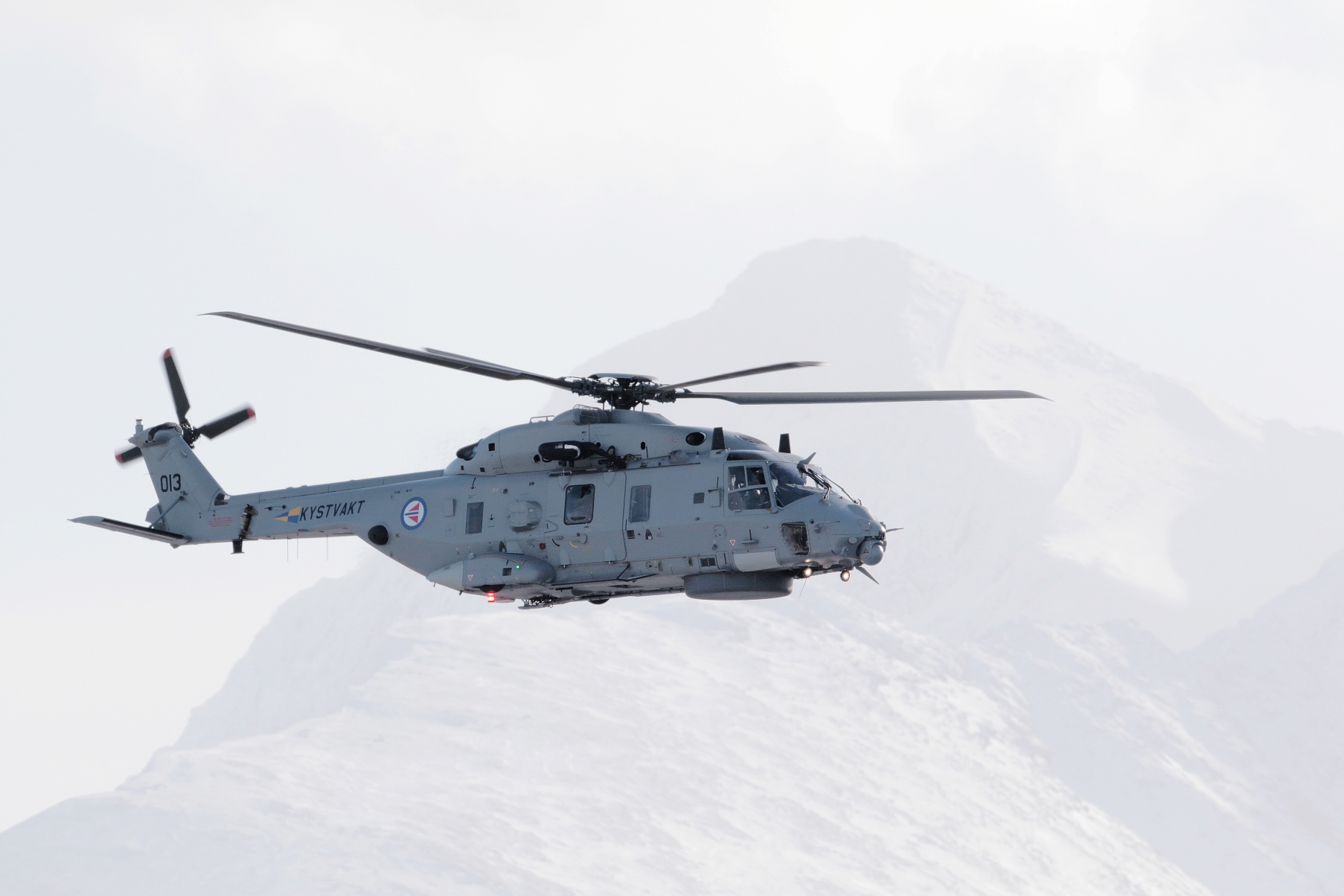 ´Regrettably we have reached the conclusion that no matter how many hours our technicians work, and how many parts we order, it will never make the NH90 capable of to meeting the requirements of the Norwegian Armed Forces´, said the Norwegian Minister of Defence on Friday.
´I am impressed by the efforts made by our organisation and everyone who have worked so hard to make the NH90 deliver. This has not been a question of lack of effort, creativity, and skill, but quite simply that we have received a helicopter that has not been able to deliver´, added Norwegian Chief of Defence, General Eirik Kristoffersen.
Due to that decision of the Norwegian military authority, all flight operations of the Norwegian NH90 helicopters were halted with immediate effect and any planned missions cancelled. According to the official press release of the Norwegian MoD, the country will shortly begin the process of identifying an alternative maritime helicopter.
The NH90 is a medium multi-role helicopter developed and manufactured by NHIndustries, a purpose-company owned by Airbus Helicopters, Leonardo and Fokker Aerostructures. The rotorcraft is intended to offer a standard helicopter platform for the NATO countries and is manufactured in two main variants – Tactical Transport Helicopter and NATO Frigate Helicopter. It was so far acquired by armed forces of thirteen countries.
The NH90 performed its maiden flight in December of 1995. Nevertheless, the process of its initial evaluation and introduction into service had suffered several technical issues and significant delays.
Apart from Norway, a few other countries are also facing significant issues with implementation of the NH90. In December of 2021, Australian Ministry of Defence announced its decision to phase out its entire fleet of the MRH90 (Multi Role Helicopter) and replace them with rotorcraft of the Black Hawk family. Belgium is still considering replacing the NH90 with Airbus H145M helicopters, due to low service availability and high maintenance cost.
Nevertheless, there are countries as Germany, New Zealand or Italy that are positively assessing service and capabilities of their NH90 rotorcraft. As a consequence, increasing their helicopter fleets by ordering even more rotorcraft of that type.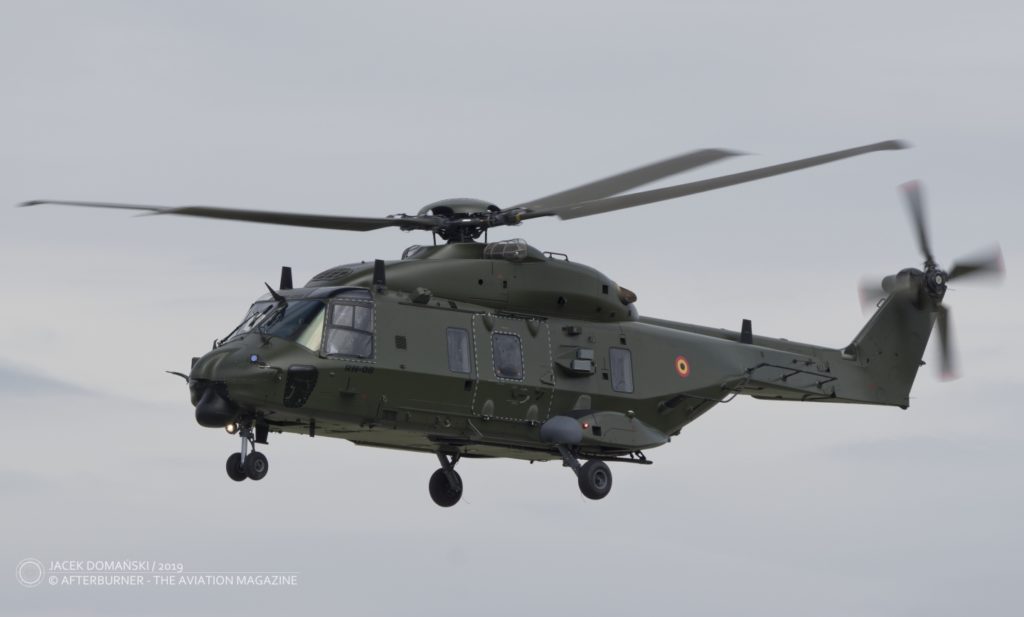 Cover photo: Norwegian NH-90 helicopter while taking-off from Bardufoss Air Base – exercise Cold Response 2022 (photo: Torbjørn Kjosvold / Forsvaret). Royal Norwegian Ministry of Defence press materials were used.