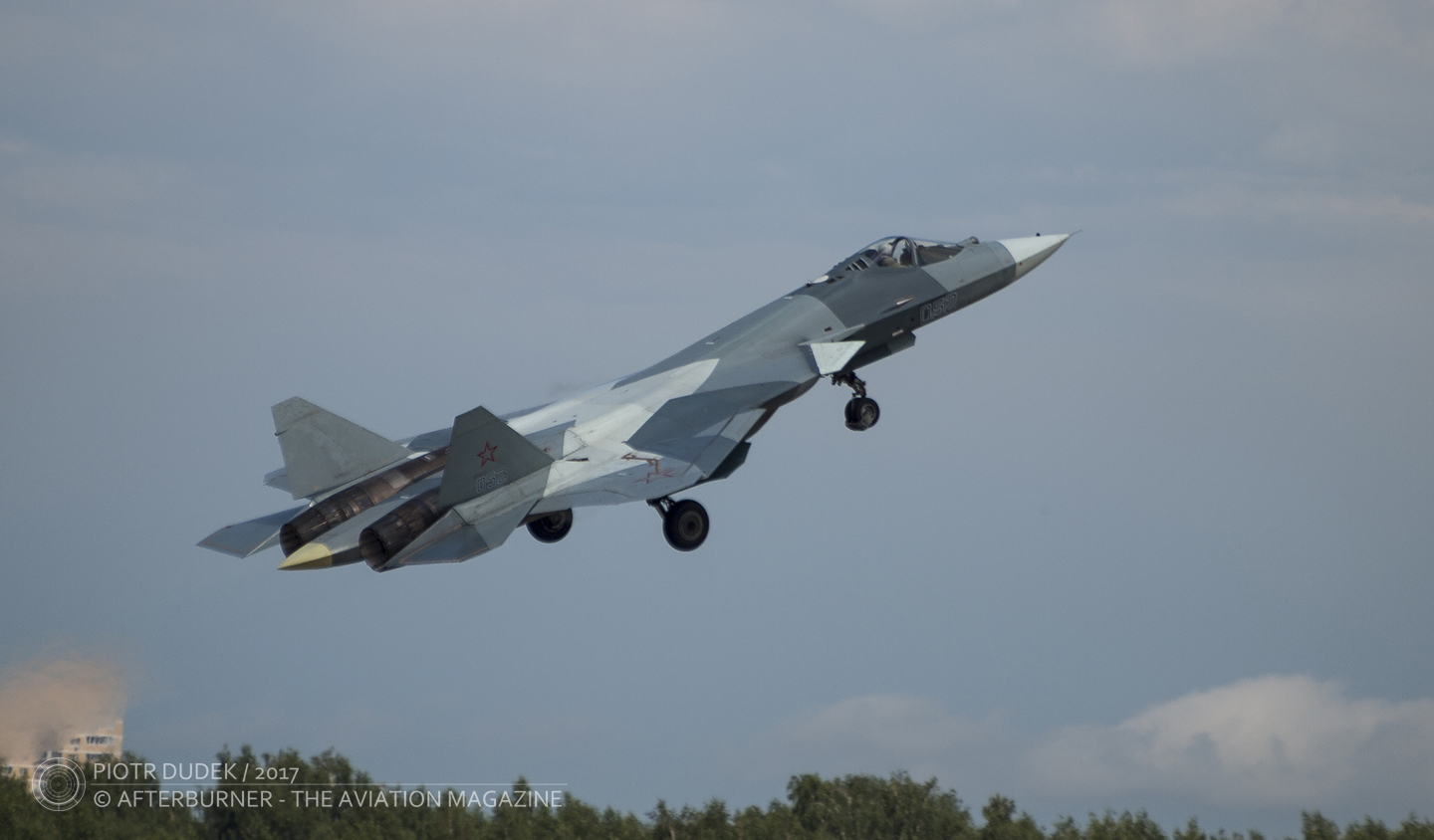 The sources in the Russian Ministry of Defence claim that one of the fighter regiments of the Southern Military District may be the first to receive the serial Su-57 fifth generation fighters.
According to Izvestya daily, the MoD of the Russian Federation is now deciding which unit will be equipped with the new fighters in the first place. Two options are being considered: the 3rd Guards Fighter Regiment of the 1st Guards Composite Aviation Division based in Krymsk (Rostov Oblast) and the 38th Guards Fighter Regiment of the 27th Composite Aviation Division at Belbek near Sevastopol (Crimea). The exact number of Su-57 aeroplanes planned to be put into service in one of these units is not yet known.
This preliminary choice of units may come as a surprise, as according to a rule elaborated in the Soviet Union and later continued also in Russia new aircraft were put into service first with the units based close to the manufacturer's facility in order to ensure virtually 24/7 control and supervision over the aircraft.
The commander of the 4th Air Force Army Lt.Gen. Valery Gorbenko claims that the choice of the Southern MD as a place of operational deployment of the first serial Su-57 was not random, as the area of responsibility of this Military District witnesses significantly tense situation. General Gorbenko states that the area is now covered by various versions of Su-27 fighters: Su-27P and Su-27SM (with certain number of Su-30SM multirole aircraft – author).
This news may come as a surprise as the new Russian fifth generation aircraft haven't yet appeared in the Training Centre in Lipetsk (4th Centre for Combat Employment and  Retraining of Personnel), and this unit traditionally receives the first production examples of all Russian types of fighter/fighter-bomber/multirole aircraft in order to elaborate tactics for their combat application and to prepare the first crews – both flying personnel and technicians.
The contract for the first two aircraft was signed during "Army-2018" exhibition. OAK undertook to deliver the aeroplanes until 2020. Furthermore, the second contract, this time for 13 aircraft, is scheduled to be concluded next year.
The relatively small number of Su-57 aeroplanes procured so far may lead to following conclusions. If the information relayed by Izvestya is to confirm it would mean that this batch should be divided – several aircraft would be sent to Lipetsk and only few remaining aeroplanes would be attached to one of the considered operational fighter units in the Southern MD.
Additionally, such small order may mean that the military is not confident as to the new fighters characteristics and does not want to risk excessive funds on an uncertain project, at least until it becomes assured Su-57 meets their expectations.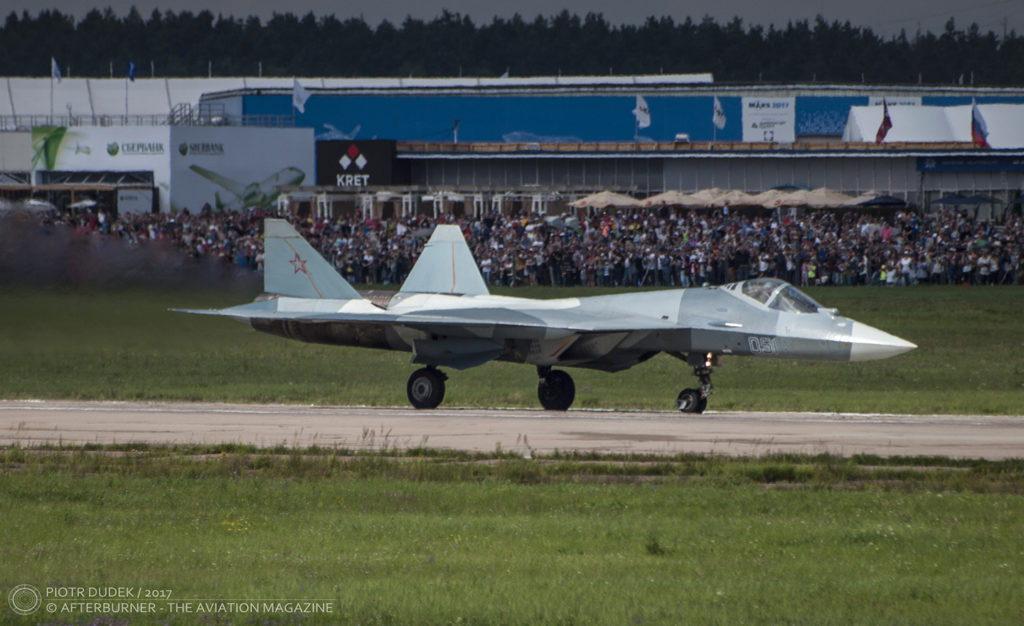 However, such policy, i.e. ordering small batches of aircraft may have a significant adverse effect on price of Su-57. This will probably lead to a catastrophic rise in the cost of each individual unit (just as was the case with F-22 or F-35 aeroplanes). Since the Russian Aerospace Force continues to procure other OAK aircraft (such as Su-30SM and SU-35S) such rise is likely to be "redistributed" between other contracts but still the effect will remain visible.
It is worth noting that in recent years we could witness several shifts or adjustments regarding the dates and volumes of supplies of Su-57 aircraft. Until March 2015 the State Programme for Armaments for 2011-2020 (GPV-2020) provided for purchase of 52 fifth generation fighter aircraft with delivery of 24 aircraft by 2018 (with 8 fighters per year) and another 28 – by 2020 (14 per year) and following serial production. March 2015 brought first revision of this plan. The first squadron (12 aeroplanes) was to be delivered until 2020.
The large-scale deliveries of Su-57 will probably commence after 2025, as soon as the new engine "Izdelye 30" dedicated for this fifth-generation fighter is ready. The total demand of VKS for the new generation combat aeroplanes is estimated for 200-250 aircraft.
For the time being the Russian Aerospace Force is waiting for the first two Su-57 fighters which will probably join the Training Centre in Lipetsk.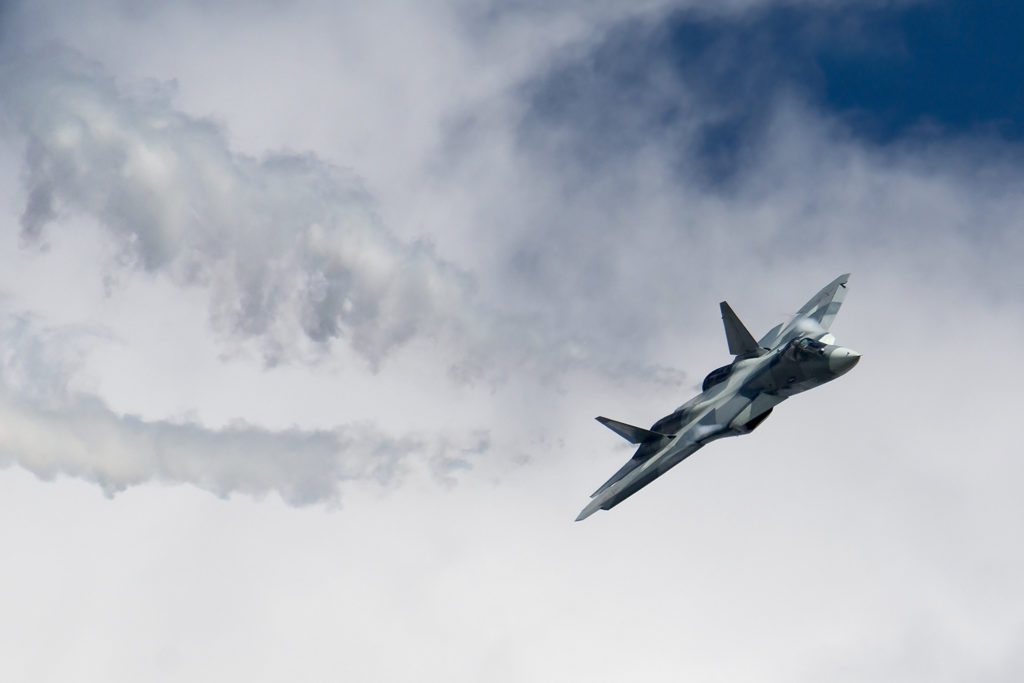 In the meantime, OAK keeps delivering another Su-35S fighters. Initially Flanker-E+ was planned to be an interim fighter to close the gap between modernised Su-27 aircraft and Su-57. Later, due to the delays of PAK-FA programme and due to decrease of anticipated number of fifth generation aeroplanes, Su-35S' status was upgraded from interim fighter to supporting fighter for Su-57. However now, a new perspective opens for Flanker-E+. It seems quite probable that Su-35S will become a backbone of the Russian fighter regiments for years to come.