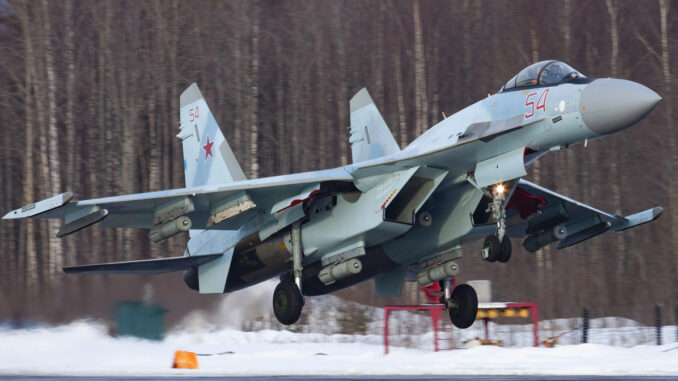 Lake Ladoga (Ладожское озеро), located in north-western Russia, within territory of the Republic of Karelia, is the largest lake in Europe and the second largest in Russia. This popular tourist spot and a wildlife reserve also gave a name to one of the most important live-fire exercises of the Russian Aerospace Forces, being organized in Karelia on annual basis.
Its origins date back to 2009, when the first, large-scale military training codenamed ´Ladoga´ was organized in Karelia. A series of operational-strategic exercises, under a common name ´Autumn 2009´ / Осень-2009, was then held in the second half of the year in three main locations – Belarus and the Kaliningrad Region (a well-known and to some extent controversial exercise ´Zapad 2009´ / Запад-2009); the North Caucasus (´Kavkaz 2009´ / Кавказ-2009); and in the Republic of Karelia (´Ladoga 2009´ / Ладога-2009). At that time, ´Autumn 2009´ was the largest training event of the Russian armed forces in their modern history.
Among those three exercises, ´Ladoga 2009´ was the biggest one, including participation of military personnel of Leningrad and Volga–Ural Military District, Airborne Forces, the Northern Fleet, the Russian Air Force, Army Aviation, Internal Troops, Border Service and other units of the Federal Security Service. The exercise lasted 50 days and was held within an incredible area with a front of approximately 1,500 kilometres and a depth up to 300 kilometres.
After a one year gap, the ´Ladoga´ has exercise returned in 2011, although this time as an aviation-only training. Nevertheless, there are just a few, usually not officially confirmed, information available about the 2011 edition.
For the first time, the Russian Ministry of Defence informed in more details about ´Ladoga 2012´. That year, the exercise was organized in April, involving more than 100 of flying personnel and fifty fighter aircraft of MiG-31, MiG-29SMT and Su-27 types.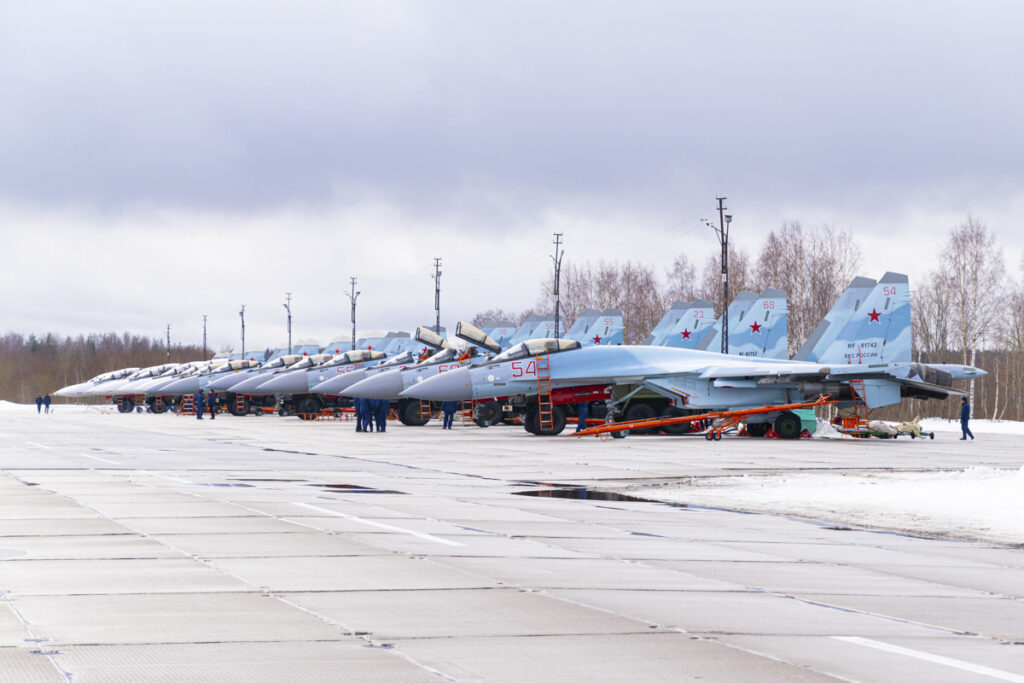 The live-fly and live-fire exercise was performed over the coastal areas of the Lake Ladoga and the Russian Air Force training area located in the region. Besovets air force base (known also as Petrozavodsk, joint civil-military airport) was the home airfield for ´Ladoga 2012´ and fighter jets transferred there from Kaliningrad, Kursk, Murmansk and Tver military bases.
Since then, the ´Ladoga´ live-fire exercise is being organized in Karelia on annual basis and became the main winter-time exercise for flying and ground personnel of the Western Military District.
In 2013, the training was organized in March and involved approximately 70 aeroplanes (MiG-31, Su-27, MiG-25RB, Su-24M and Su-24MR) and army aviation helicopters (Mi-8 and Mi-24). And this was the only edition with participation of rotorcraft as since the next year, ´Ladoga´ became strictly an exercise for fighter aircraft crews. In 2016, for the first time, Sukhoi Su-34 fighter bombers (from 47th Mixed Aviation Regiment, Voronezh) participated in the exercise. In the following year, a debuting participation of Su-35 fighter was recorded.
Another one year break occurred in 2020, but the exercise returned this year and was organized on 16th and 19th March. In this year´s edition, fighter aircraft (Su-35S, Su-30SM, MiG-31BM and Su-34) from Voronezh, Kursk, Tver, Leningrad and Moscow regions arrived to Besovets, the usual home base for the exercise.
As part of the training, the fighter crews performed flights with elements of aerial combat and participated in a live-fire drill that included launching of air-to-air and air-to-ground missiles of short and medium range. The majority of training flights were performed at altitudes between 8,000 and 10,000 metres, both during day and night. Simulating a mock enemy was ensured by special aerial bombs, that were dropped from an altitude of 6,000 – 10,000 metres.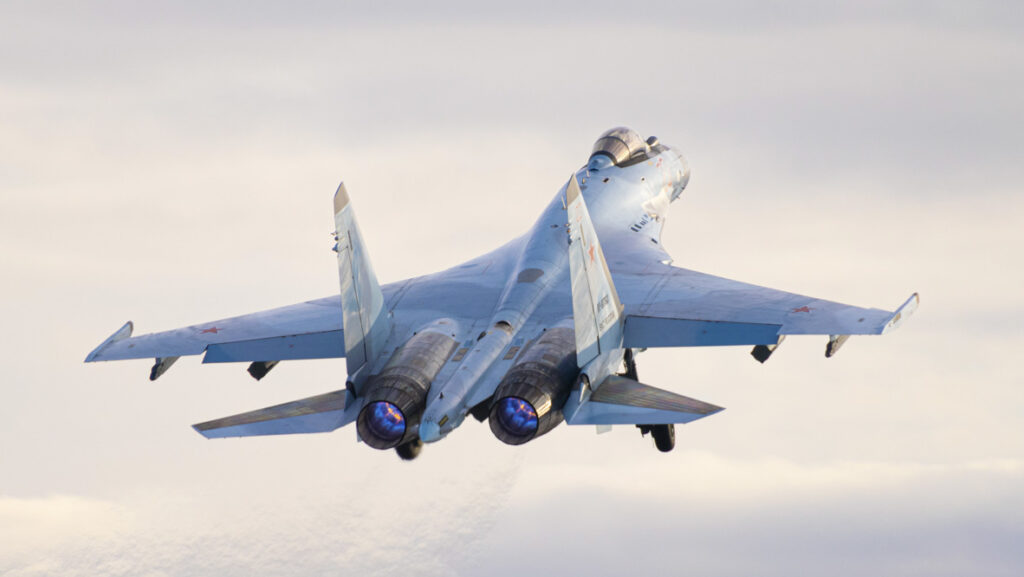 All photos © Russian MoD (Министерство обороны Российской Федерации), used under the Creative Commons Attribution 4.0 license. MoD press information were used.