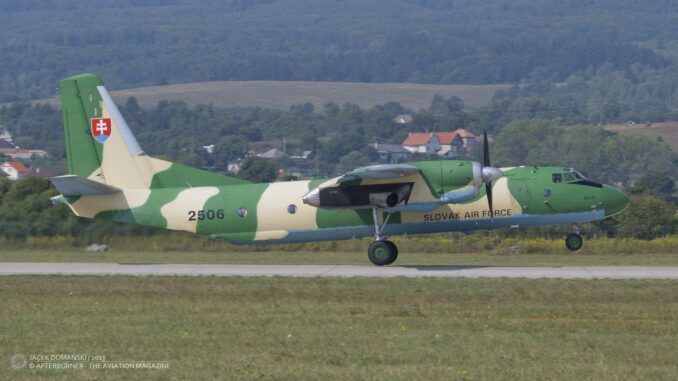 Antonov An-26, a twin-engine, turboprop transport aircraft, performed its maiden flight.
Antonov An-26 is one of the most-known aircraft designed by the Antonov construction bureau and, at the same time, stays among the best remembered transport aircraft from the Soviet era. Although the An-26 was not one of the biggest cargo aeroplanes – in contrast to An-124 or An-225, it was a versatile military and civil aircraft, stating the backbone of tactical transport aviation in several countries all over the world.
Following a successful introduction of Antonov An-24, that completed its maiden flight on 20th October 1959, the Antonov bureau listened very carefully to the opinion of its operators. Although mostly a good feedback was received and An-24 turned out to be reliable, robust and versatile aircraft, it was missing a retractable cargo ramp – and that was usually mentioned as necessary addition to future variants of this aeroplane.
In response to those comments Antonov made a few attempts to equip An-24 with a ramp, using an already manufactured ramp intended for An-40 aeroplane (that was never made). Nevertheless, a lack of any interest of main potential user – the Soviet armed forces – caused it only remained just at a stage of company experiments.
In 1968, the Antonov bureau received an official permission to begin with adaptation of retractable ramp for the An-24 airframe. What convinced the Soviet authorities to approve that modification was a possibility to use the upgraded aircraft as airborne troop carrier. The prototype of An-26, as the aircraft was designated, took-off for its maiden flight on 21st May 1969 and yet in the same year, on 29th August, the first serial production example of this aeroplane of that type was built.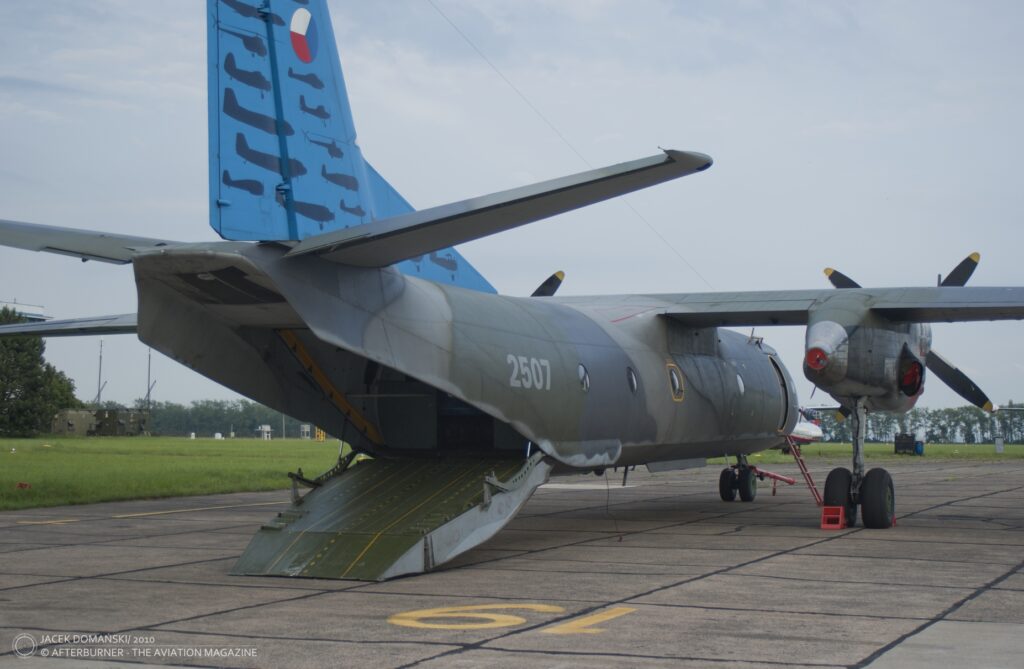 Production of An-26 lasted until 1986, with more than 1,400 aircraft manufactured. The Soviet armed forces and other governmental and military agencies became the main operator of new Antonov. More than 400 aircraft were exported and then used by military and civilian operators in Europe, Asia, Africa and both Americas.
The Antonov An-26 was also a basic tactical transport aircraft in all Eastern Bloc. Most of Warsaw Pact countries had 5 to 20 An-26s in their inventory and most of them were operational until the 2000s (and later replaced by CASA C-295 or C-27J Spartan). Romania and Hungary were reported as the last NATO countries to retire their Antonov aircraft, the latter decided to withdraw its An-26s only in June 2020.
During a few decades of its operational service, several An-26 aircraft were used in combat. Starting from the Cambodian–Vietnamese War and the Soviet-Afghan war, then the Second Sudanese War, the War in Darfur, the Chechen Wars and, in recent years, the War in Syria. And apart from their transportation task, some of An-26s were used in a role of bomber aircraft, using underwing bomb racks.
Approximately 40 different variants and modifications of the basic An-26 were made, including prototypes. There is also a Chinese-manufactured variant designated as Xian Y-7, being a combination of An-24 (that was manufactured in China under license) and reverse-engineering. One of the final versions is An-32 transport aircraft, with its engines raised approximately 1.5 metre above the wings, for better performance while operating from rough runways.
Nowadays, the An-26 aircraft are still in active service in Russia and many post-Soviet countries, Vietnam, Cuba, Syria, Nicaragua and several African countries. In Europe, outside Russia, they are still being used by Serbian, Belarussian, Ukrainian and Moldovan air forces.