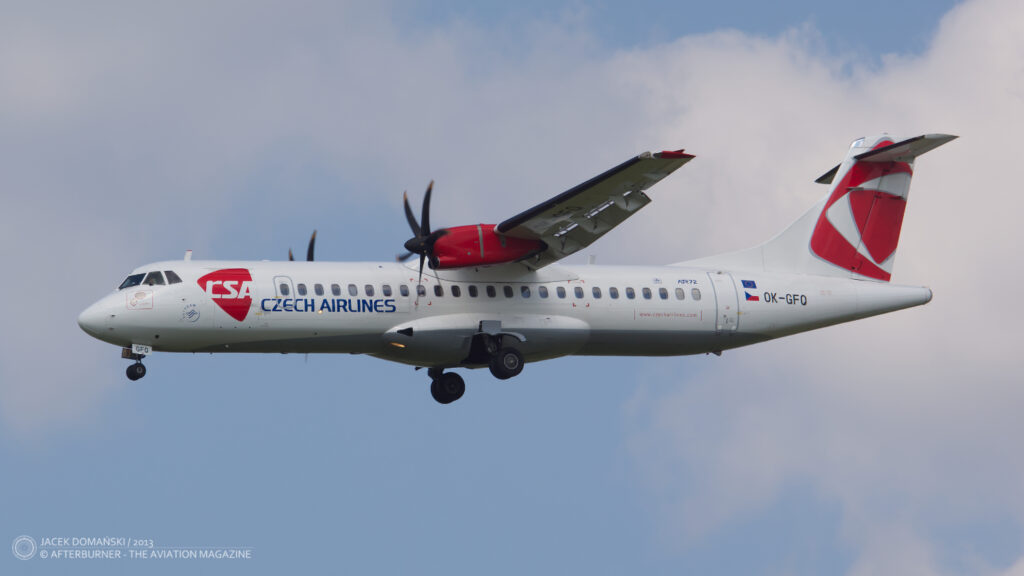 On 27th October 1988, prototype of ATR 72 regional airliner performed its maiden flight. Exactly one year later, on 27th October 1989, the aircraft began its operational service with Finnair airline.
The idea of ATR programme was born in the late 1970s. At that time, it was one of many joint aviation initiatives that were created in Western Europe, aimed to create a common aircraft for several European countries.
In November of 1981, the ATR company was officially established. Its name was an abbreviation of Avions de transport régional (French) and Aerei da Trasporto Regionale (Italian), and can be translated into English as Regional Transport Aeroplanes. It was a joint venture of French Aérospatiale (currently Airbus) and Italian Aeritalia (now Leonardo S.p.A) aviation manufacturers that decided to work together on development of new regional airliner.
Both companies, before their accession to the ATR programme, tried to develop their own regional aircraft. It was AS 35 for Aérospatiale and AIT 230 for Aeritalia, however none of them went beyond case study stage. Then, the French and Italian manufacturers decided to join their efforts and create completely new, twin-engine turboprop aeroplane, able to carry up to 50 passengers at a distance up to 850 kilometres.
The aeroplane developed by Franco-Italian joint-venture was designated ATR 42 and made its first flight on 16th August 1984. In December of the next year, the aircraft began its operational service with Ait Littoral.
That small regional airliner was well welcomed by the market. The initial production target of 400 examples was achieved in just four years, in December 1989.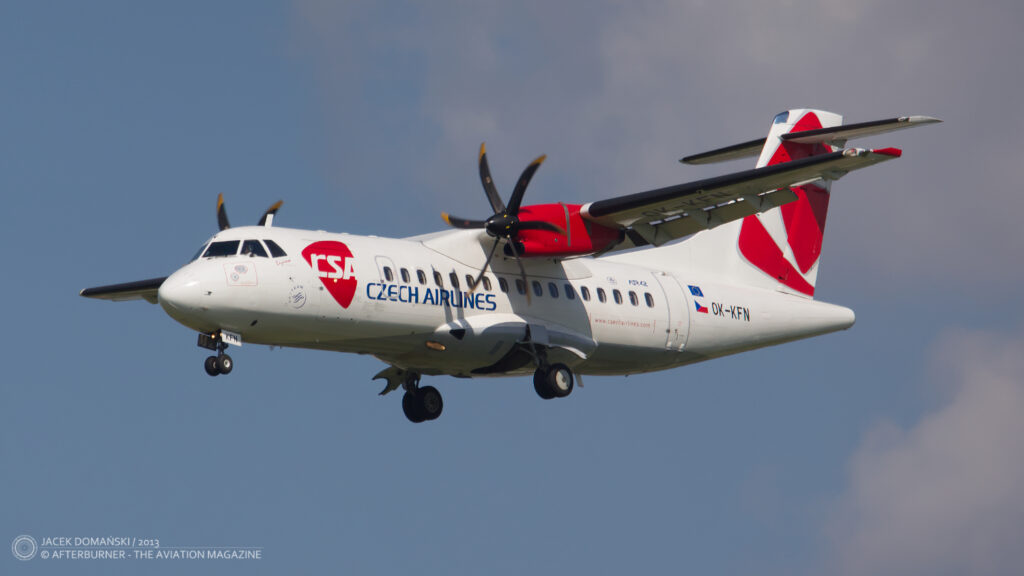 Nevertheless, many potential customers demanded bit bigger airliner but of similar characteristics. This led to development of a stretched variant of the ATR 42, able to carry up to 78 passengers. The new variant of the ATR performed its maiden flight on 27th October 1988. Finally, the aeroplane could carry a slightly smaller amount of passengers – up to 72 – hence it was designated the ATR 72.
The new aeroplane was of similar construction and overall design to its predecessor. The ATR 72 was powered by two Pratt & Whitney Canada PW 100 turboprop engine family (initially by PW124B, then replaced by PW 127 series), had maximum take-off weight of 22,000 kg and a range of up to 1,800 km. The aeroplane was operated by a crew of four – pilot, co-pilot and two flight attendants.
On 27th October 1989, the new airliner began its operational service with Finnair. Shortly after its introduction to the market the ATR 72 overcame the success of its predecessor. The demand for an airliner of such size was significantly bigger than in case of the ATR 42, therefore orders for its stretched version arrived from all over the world. In 2014, the ATR 72 achieved the 1,000 ordered examples milestone and until today there were approximately 1,800 examples of that airliner built.
Apart from the classic regional passenger variant, the ATR 72 was manufactured in several specialized versions. They include military utility aeroplane, maritime patrol aircraft, electronic surveillance variant, command and control platform with C4 capability, freighter and business jet.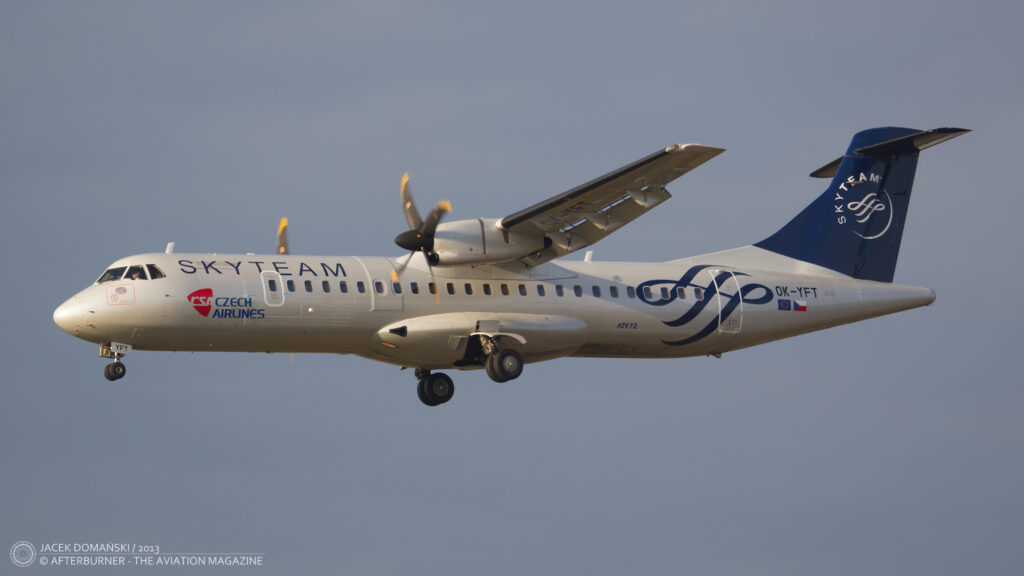 The military variant of the ATR 72 are operated by the Italian, Malaysian and Philippine air forces, the naval version was acquired by Pakistani and Turkish navies. A small fleet of the ATR 72 is also operated by the Italian Finance Guard (Guardia di Finanza) for border surveillance, maritime patrols and search and rescue duties.
According to Wikipedia, main civilian operators of the ATR 72 include, inter alia, Wings Air (70 aircraft), IndiGo (40), Azul Brazilian Airlines (36) and Air New Zealand (29). The main operator of the ATR 72-600 cargo version is FedEx Express.
Currently, both the ATR 42 and ATR 72 remain in production, thanks to unification of main components. The ATR 72 is marketed as the most fuel efficient regional aircraft with the lowest seat-mile cost in regional aviation. As official materials of the manufacturer state, the ATR aeroplanes are  ´suitable for all business models and all regions of the world, in any type of conditions (cold, hot, high altitude runways, harsh environments), and a wide range of airports (steep approach, unpaved airfields, short or narrow runways)´.
The most popular version of the airliner, the ATR 72-600, has maximum take-off weight of 23,000 kg and range up to 1,370 km. The aircraft may be operated from relatively short runways, as it has take-off distance of 1,315 m and landing distance of 915 m.