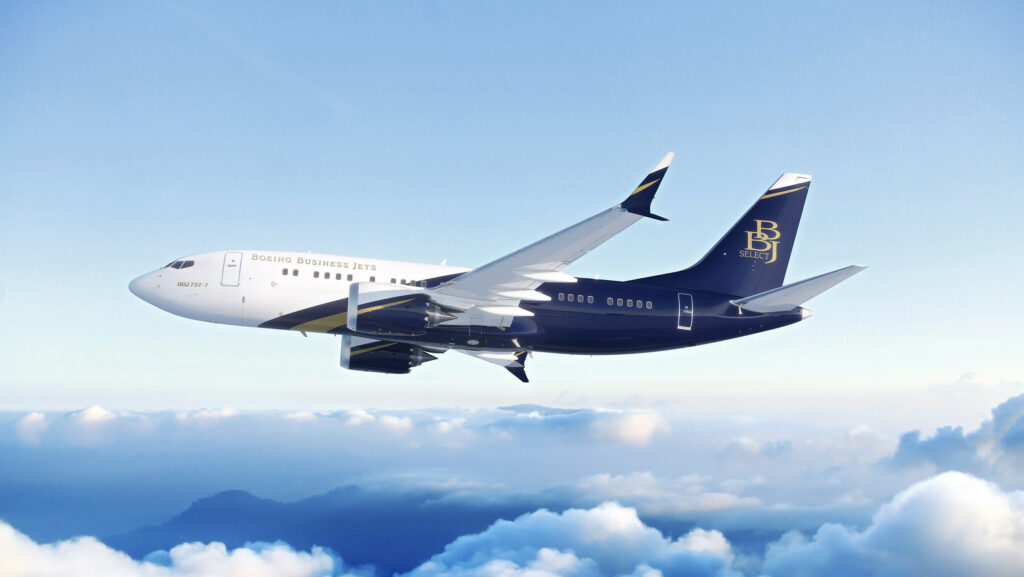 During the Business Aviation Convention and Exhibition, held in the middle of October 2023 by the National Business Aviation Association (NBAA-BACE) in Las Vegas, Nevada, the Boeing company revealed its new premium interiors for Boeing Business Jets (BBJ), being marketed as BBJ Select standard.
Within the BBJ Select, customers may use a new way to customize cabin interiors for the VIP aircraft. The new standard presented by the Boeing company includes wide range of pre-designed cabin layouts and configurations to expedite installation, therefore reducing the total purchase cost of the jet, as well as accelerating its delivery time.
´Boeing Business Jets is offering customers a new, streamlined approach to designing a unique, comfortable and functional interior for our BBJ 737-7 jet´, said BBJ President Joe Benson. ´For customers who may not have the time or desire to create a fully bespoke interior, BBJ Select offers pre-designed options to outfit their cabin, which allows us to offer the jet at a very attractive, fixed price´.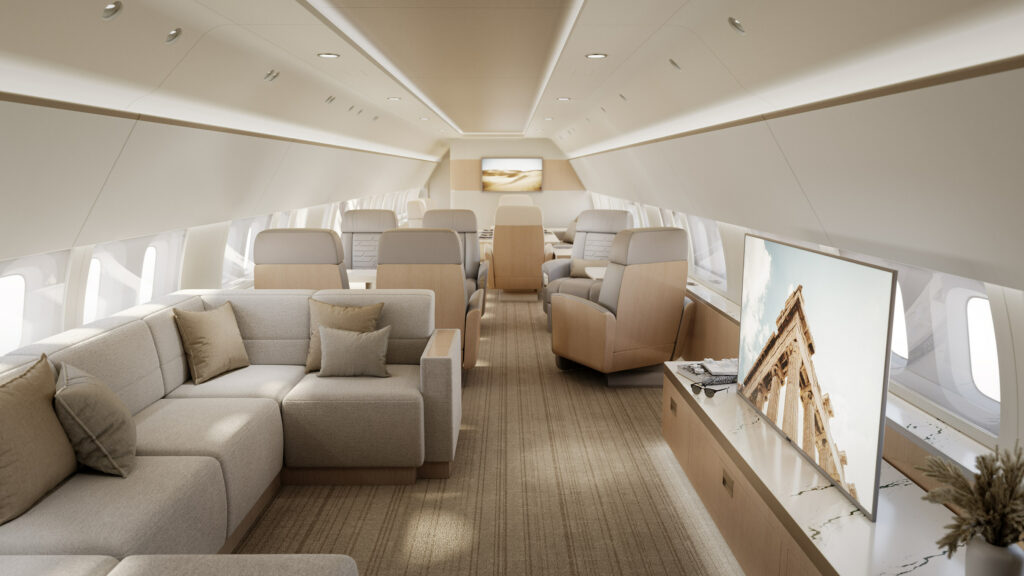 According to official press release, Boeing offers 144 unique modular cabin combinations, in three different colour palettes to cover an entire spectrum of personal, business and head-of-state airplane requirements. Just as in Boeing´s previous business jets, there is a possibility to configure the interior of the aircraft with division into VIP passenger rooms, guest rooms, private and shared offices, as well as family compartments.
The new interior standard was designed in collaboration with Aloft AeroArchitects and Greenpoint Technologies. Currently, the BBJ Select cabins are exclusively available for the BBJ 737-7, the newest member of the BBJ family, based on the Boeing 737 MAX airliner.
The Boeing´s BBJ division was established in 1996 and, until today, delivered more than 260 aircraft for VIP customers. If you want to learn more about the previous generation of the BBJ, as well as to read a story of one specific Boeing 737 used by a royal family, please visit our website on Wednesday, 1st of November 2023, for the new article from our Photo of the Week series.
Cover photo: Boeing BBJ 737-7 Select. All photos and quotations © Boeing. Information from the Boeing Company press releases were used.