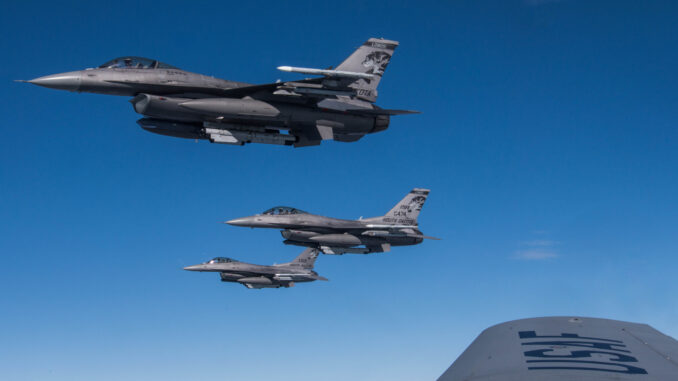 This year´s edition of a Large Force Exercise ´Combat Raider´ was held between 19th and 23rd July 2021 in South Dakota. As usual, that training was focused on testing skills of pilots and aircrews in realistic air-to-air and air-to-ground combat scenarios.
A total of thirty four aircraft of both the United States Air Force and the Air National Guard participated in the 2021 edition of ´Combat Raider´. The exercise was hosted by Ellsworth Air Force Base, a home of the 28th Bomb Wing and its live-fly operations were flown within the Powder River Training Complex, the largest military air space in the continental United States.
´Combat Raider´ exercise offers participating airmen a rare opportunity to train in an integrated environment and execute combat scenarios together with a variety of other types of aircraft. Missions flown during the training include a full range of air operations that are performed through several realistic scenarios against simulated enemy threats. Among them there are counter-air and strategic strikes, strike coordination and reconnaissance, close air support and personnel recovery.
As it was emphasized in the official press releases, ´Combat Raider´ environment is one of only a few examples how actual, large-scale war in the air might look like. Therefore a successful integration of several various units and different types of aircraft plays a key role in training scenarios.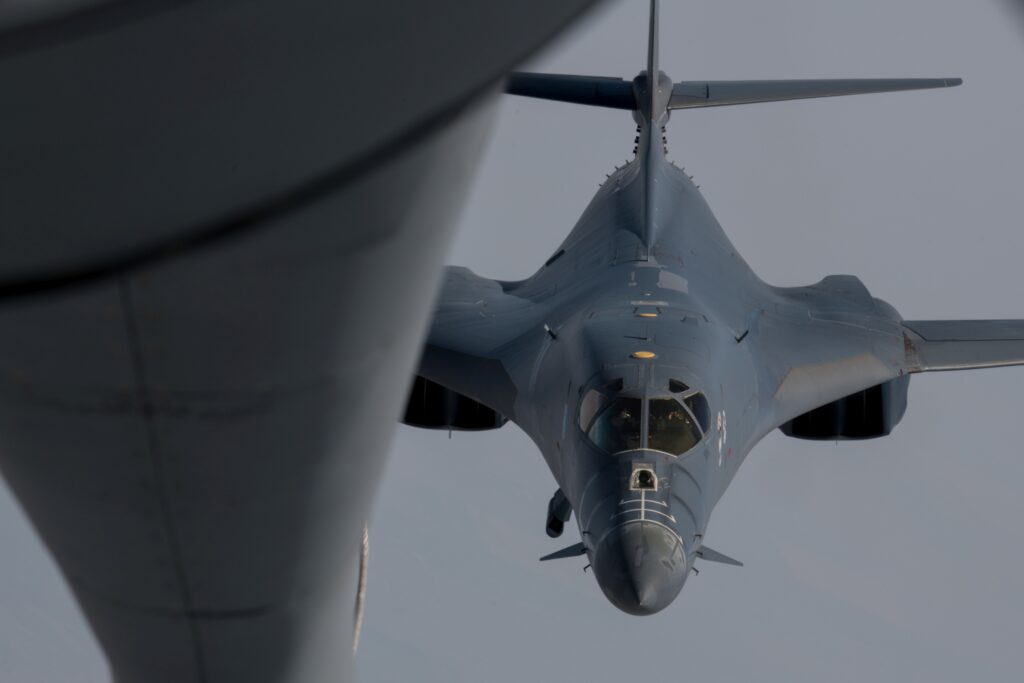 List of aircraft participating in subsequent editions of ´Combat Raider´ is usually impressive and the 2021 edition was no different. According to the official information, this year Ellsworth base hosted F-15 Strike Eagles, F-16 Fighting Falcons, KC-135 Stratotankers and KC-46 Pegasus aircraft. Another participants, as B-52 Stratofortress, F-35 Lighting II, E-3 Sentry, E-8 Joint Stars and RC-135 Rivet Joint, operated from their home stations. Last but not least, B-1B Lancers assigned to Ellsworth should be also mentioned.
In addition, units participating in this year´s edition of ´Combat Raider´ practiced the Agile Combat Employment and Multi-Capable Airmen concepts.
´Agile Combat Employment is taking a minimal group of people and deploying them to another location to accomplish the mission with the smallest footprint possible,´ explained Lt. Col. Joe Schenkel, 114th Fighter Wing Combat Raider Officer in Charge.
´The Multi-Capable Airman concept is where Airmen perform other duties outside their normal duties,´ added Senior Master Sgt. Andy Mager. ´We're training them to assist the areas that are short on personnel.´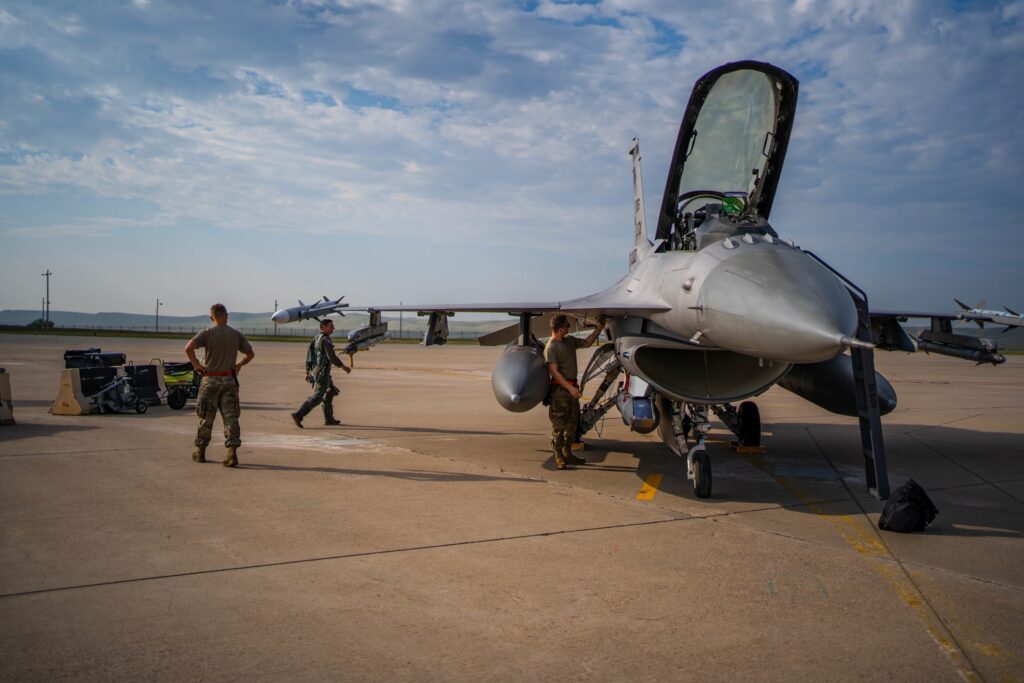 All photos © U.S. Department of Defence (DoD), cover photo (Three F-16 Fighting Falcons assigned to the 114th Fighter Wing fly in a formation after refueling near the Power River Training Complex) – Air National Guard photo by Staff Sgt. Jorrie Hart. DoD information materials and press releases were used, in compliance with Public Domain licence. The appearance of U.S. Department of Defense (DoD) visual information does not imply or constitute DoD endorsement.