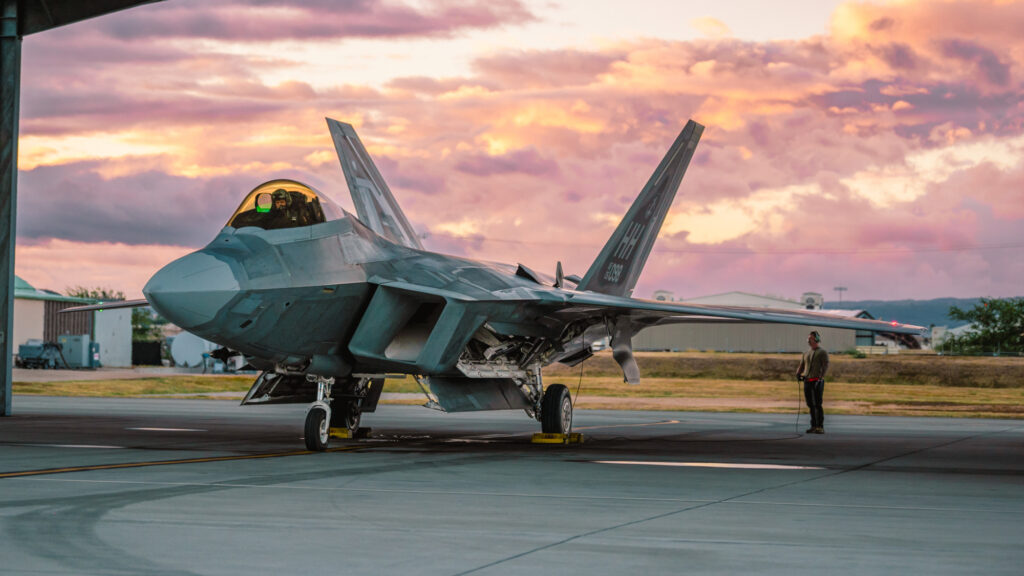 A few days ago, the US Air National Guard disclosed a set of photos taken during night-time training operation, performed by F-22 Raptor fighters of the 199th Fighter Squadron, 154th Wing, Hawaii Air National Guard. We found those pictures quite interesting and thus decided to share them on our pages.
The 154th Wing is the main operational unit of the Hawaii ANG. It includes the aforementioned 199th FS, operating the Lockheed Martin F-22 Raptors, the 203rd Air Refuelling Squadron with KC-135R Stratotankers and the 204th Airlift Squadron equipped with C-17 Globemaster III, as well as maintenance, mission support and medical groups. Another important branch of the 154th Wing are the aircraft control and early warning units – the 196th Aircraft Control and Warning Squadron at Mount Kaala, Oahu Island, and 150th Aircraft Control and Warning Flight at Mount Kokee, Kauai Island.
However, the 154th Wing is not the only operator of the F-22 fighter aircraft in Hawaii. The Raptors are also used by the 19th Fighter Squadron of the United States Air Force, part of the 15th Wing stationed at Joint Base Pearl Harbor – Hickam.
It is also worth to mention here that the 19th FS is one of the oldest aviation units of the United States. It was established on 14th June 1917 and was part of the American Expeditionary force in Europe during the Great War, as well as took part in combat operations in the Pacific during the Second World War and Operation Desert Storm in the early 1990s.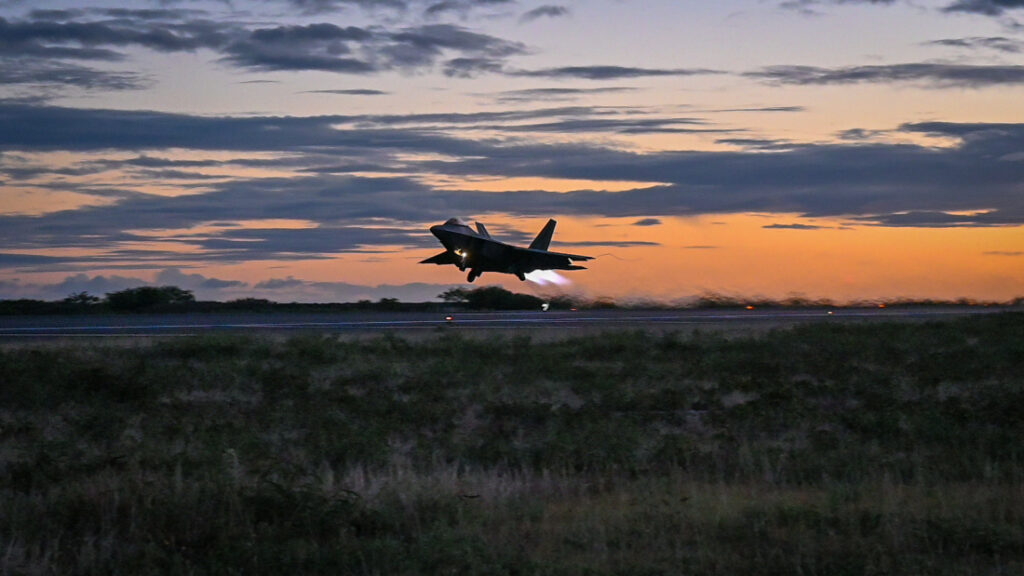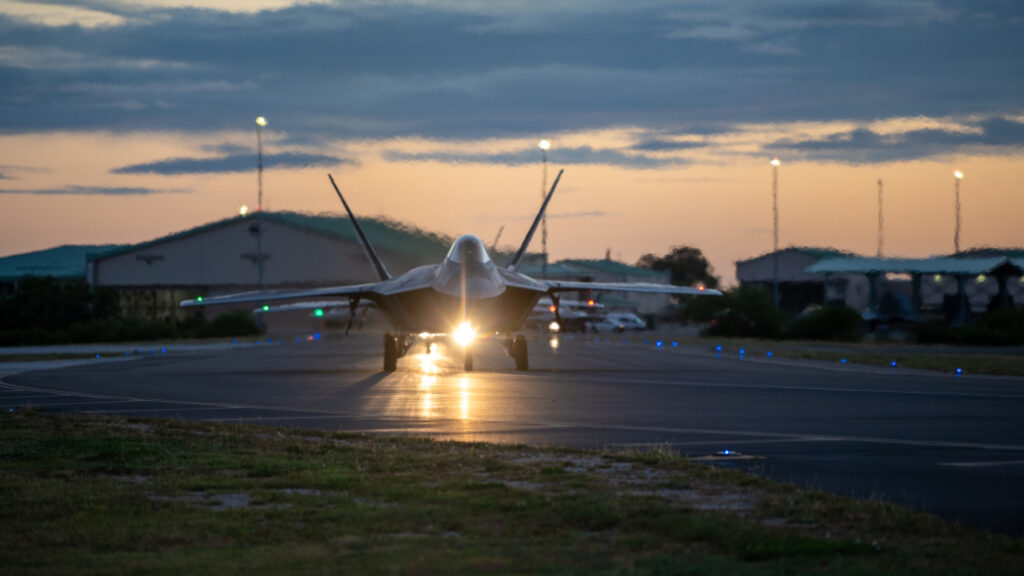 In 1987, the 19th FS set new world record in number of daily sorties flown by F-16 Fighting Falcon fighters, with as much as 160 flights.
Both the 199th and 19th Squadrons are under command of Pacific Air Forces (PACAF).
Therefore, it is not surprising that the aforementioned night-time training held on 15th July 2023, engaged both Raptor squadrons based in Hawaii. As stated in the official release of the US Department of Defense, such a night training ´allows pilots to develop and refine their skills in low-light conditions, improving their ability to operate effectively in combat scenarios when visibility is limited´.
It should be noted that in 2022, the Hawaii ANG conducted a very interesting stealth airpower training, codenamed ´Ho´oikaika´. More information about that first-of-its-kind joint exercise and the 199th FS can be found under the following link.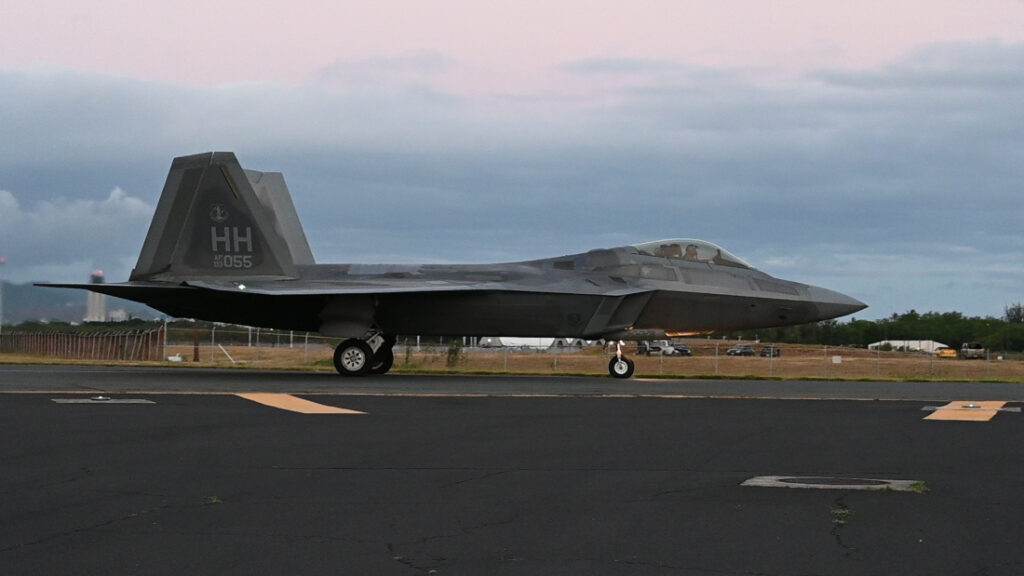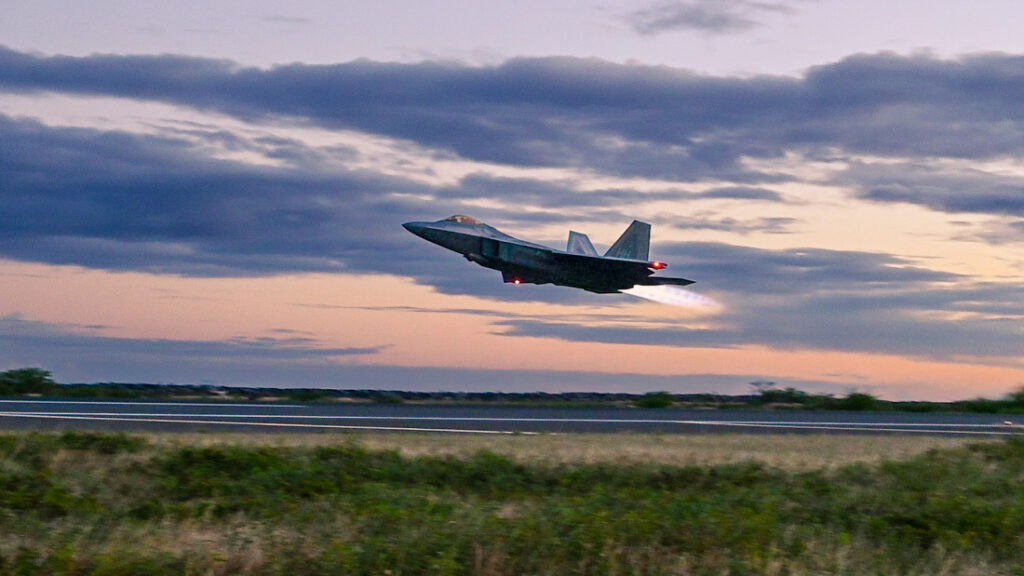 Cover photo: A 154th Aircraft Maintenance Squadron crew chief prepares an F-22 Raptor, operated by the 199th and 19th Fighter Squadrons, for a training sortie June 15, 2023, at Joint Base Pearl Harbor-Hickam, Hawaii.
All photos by US Air National Guard, Master Sgt. Mysti Bicoy © U.S. Department of Defence (DoD). DoD information materials were used, in compliance with Public Domain licence. The appearance of U.S. Department of Defense (DoD) visual information does not imply or constitute DoD endorsement.