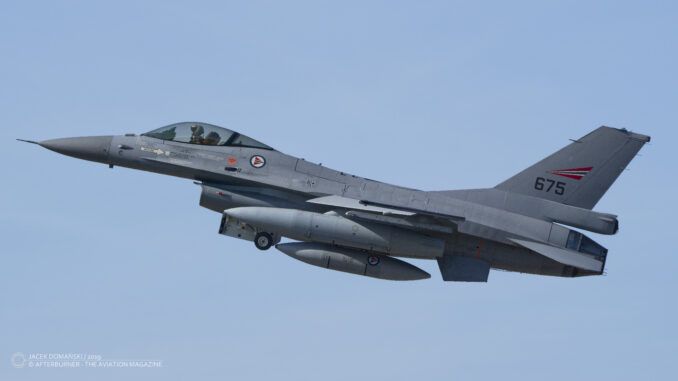 Last Friday, 18th June 2021, one of the Europe´s largest live-fly exercises – Arctic Challenge Exercise 2021 (ACE 2021) – was successfully completed. This year´s edition of Nordic training involved a total of nine nations, approximately 3,000 of military personnel and more than 60 aircraft – including NATO AWACS aeroplane.  – were involved in this year´s edition of the biennial Nordic exercise. It was also marked by a debuting participation of Norwegian F-35 Lightning II, 5th generation fighters.
The Arctic Challenge Exercise is held every second year since 2013, being a direct result of Cross Border Training initiative that was launched in 2009 between Finland, Sweden and Norway. Although all those air forces were already working closely with organizing locally-based combined training missions, it was then decided such multinational pattern can be used with a large-scale, live-fly exercise. The first edition of ACE was led by Sweden and involved a total of five air forces. Shortly afterwards, the exercise became a part of Nordic Defence Cooperation (NORDEFCO).
This year´s edition of Arctic Challenge was hosted by Bodø and Ørland air bases in Norway, Luleå-Kallax in Sweden and Rovaniemi in Finland. Flight operations of ACE 2021 were flown over the largest training area in Europe, located in the northern part of the Scandinavian Peninsula. Although the 2021 edition was significantly limited due to Covid-19 pandemic, it still involved the air forces of Finland, Norway, Sweden, Denmark, Germany, the Netherlands, the United Kingdom and the USA. It was also the first ACE with Denmark participating in the planning stage of the exercise.
Main goal of the ACE exercise is to extend the capabilities of participating forces in flying Composite Air Operations (COMAO), as well as practising air combat skills and developing multinational interoperability. A high level of complexity of Arctic Challenge Exercise missions must be emphasized here, as apart from multi-role fighters, they involve transport and liaison aircraft, air tankers, AWACS aeroplane and, in addition, transport and multipurpose helicopters.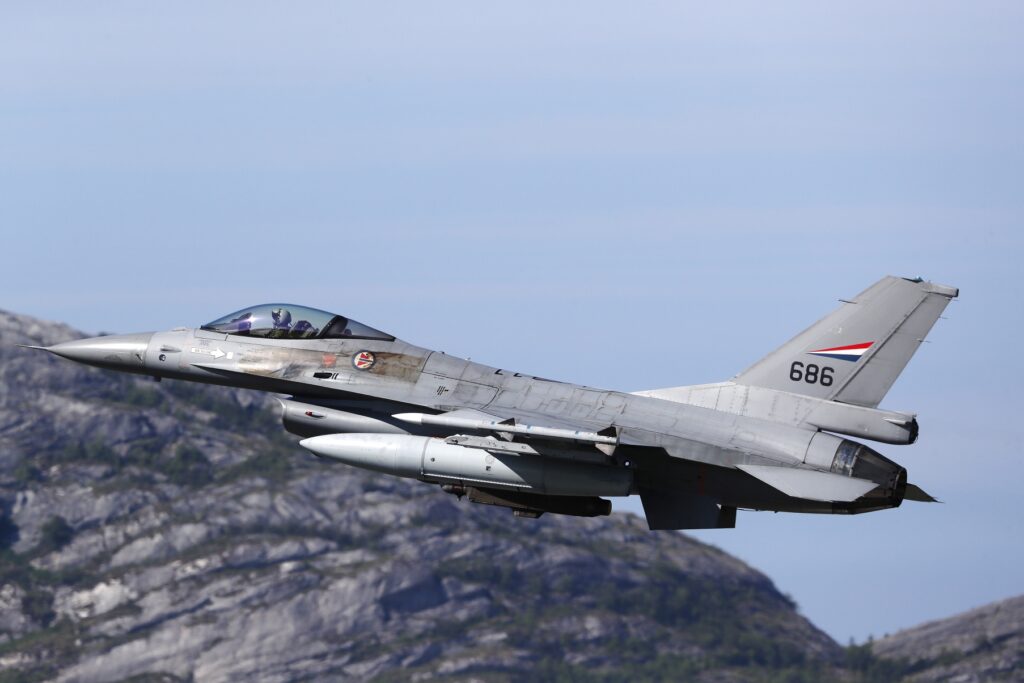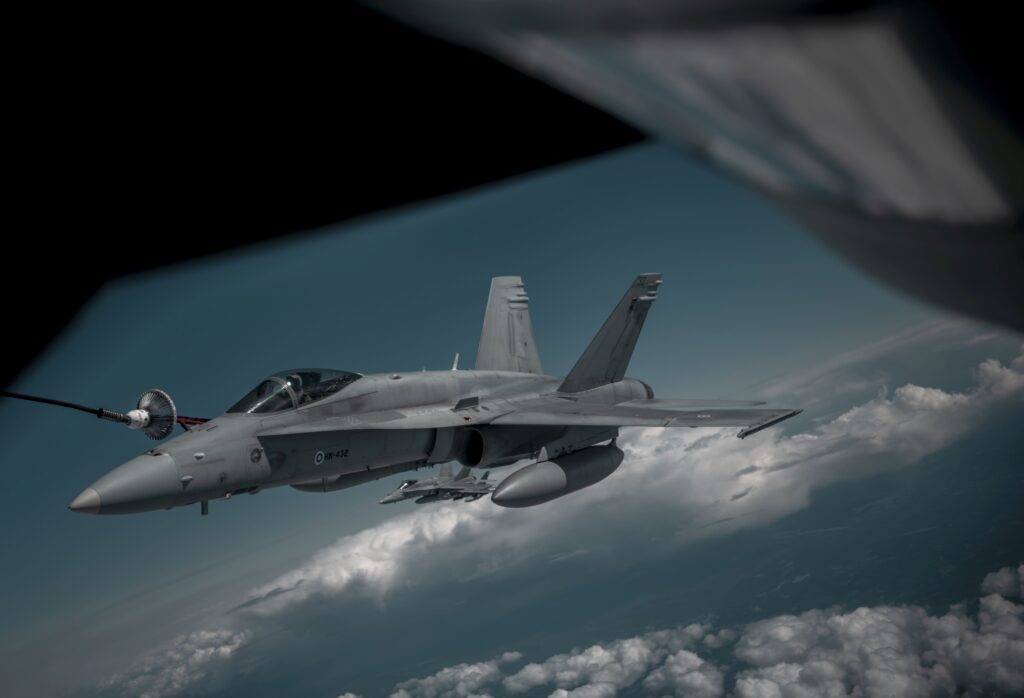 This year, due to flight repairs at Spangdahlem air force base and in order to maximize training operations during the exercise, the US Air Force F-16 Fighting Falcons from the 480th Fighter Squadron were deployed to Kallax airfield. The American fighters arrived Sweden two weeks before the exercise to have enough time to integrate with the Swedish Air Force.
Another USAF aircraft participating in the ACE 2021 were KC-135 Stratotanker aircraft of the US Air Force Reserve. The air tankers assigned to the 459th Air Refuelling Wing operated out of Rovaniemi air base, while those assigned to the 100th ARW operated from RAF Mildenhall, their home station in England. Rovaniemi was also hosting another participant of the exercise, ten German EF 2000 multirole fighters from Taktischen Luftwaffengeschwader 31 ´Boelcke´.  
The Finnish Air Force deployed their F/A-18 Hornets, two Hawk jet trainers and CASA C-295M transport aircraft. Denmark participated with F-16 fighters and Sweden confirmed that three units equipped with JAS-39 Gripen were involved in the ACE 2021 – 211th, 212th and 72nd squadrons, as well as NH90 helicopters from the 1st Helicopter Squadron.
As already mentioned above, for the first time the Royal Norwegian Air Force participated in the exercise with two types of fighter aircraft. Besides of F-16 Fighting Falcons, Luftforsvaret deployed its latest acquisition – the F-35 fighter jet. And it should be mentioned here that participation in the ACE 2021 was a significant milestone for the Norwegian 5th generation aircraft. They have reached their initial operational capability only in 2019 and currently are still developing their potential, in particular through deployments to Iceland and participation in such a multinational exercise.  
Among other participating aircraft, Dassault Falcon 20 electronic warfare aeroplane from Norway, A330 Voyager air-refuelling aircraft of the Royal Air Force and KDC-10 tanker from the Netherlands, need to be mentioned.
Due to current coronavirus situation, the participants of ACE 2021 had to observe strict social distancing and testing measures and usually were isolated from local civil society during the entire exercise.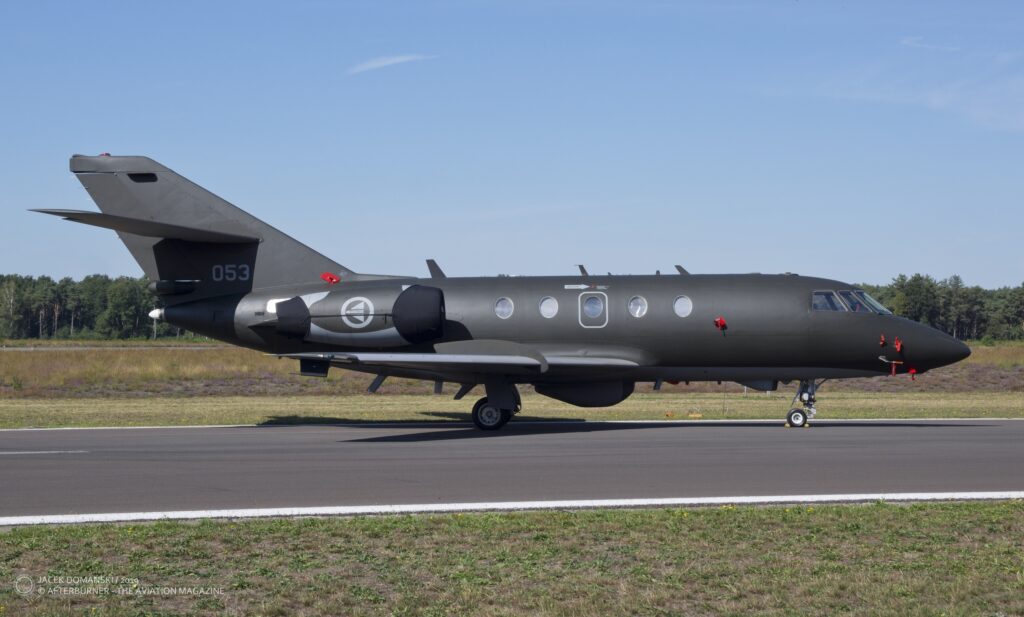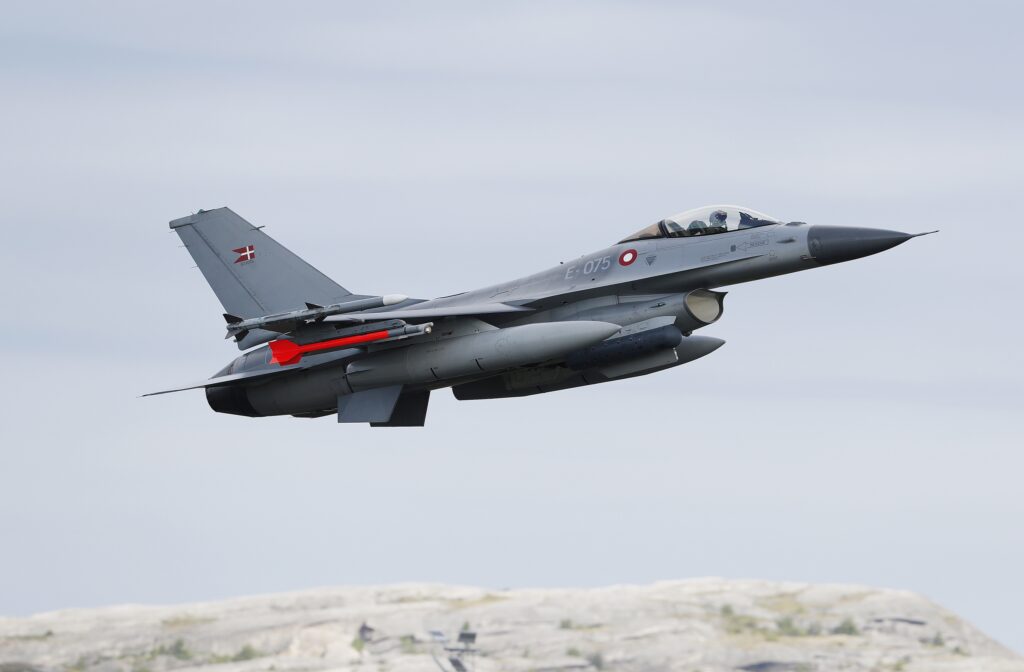 Information from official press releases of German, Finnish, Norwegian, Swedish and US air forces were used. Cover photo – F-16AM, Royal Norwegian Air Force. Photo #1 and #4 © Royal Norwegian Air Force / Luftforsvaret. Photo #2 © U.S. Department of Defence (DoD). DoD information materials were used, in compliance with Public Domain licence. The appearance of U.S. Department of Defense (DoD) visual information does not imply or constitute DoD endorsement.