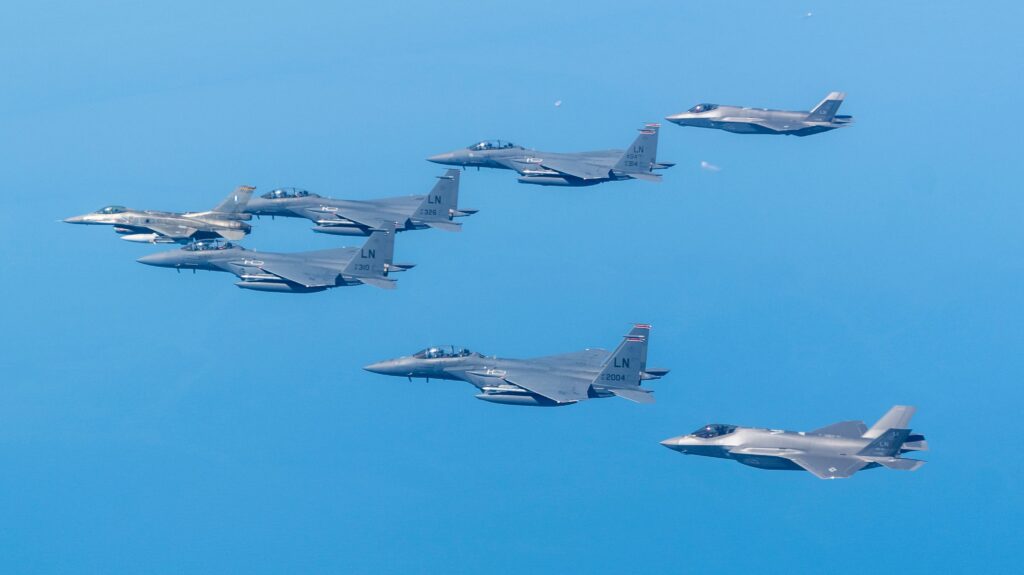 Between 11th and 20th July 2022, a bilateral live-fly exercise, with participation of the USAF and the Hellenic Air Force (HAF), is being held in the area of Souda Bay, Greek island of Crete. Codenamed Poseidon´s Rage, that annual training is being organized for the second time in a row, as a part of the Greek National Defence plan and its schedule of joint international exercises of the Greek armed forces and their allies.
For that exercise, the HAF had deployed two squadrons – 340 Mira and 343 Mira – both assigned to 115th Combat Wing and operating F-16 Fighting Falcon aircraft. The USAF participates with the 494th FS ´Panthers´, flying F-15E Strike Eagle jets, and the 495th FS ´Valkyries´ and its F-35A Lightning II fighters (48th Fighter Wing from RAF Lakenheath air base).
It should be mentioned that the 2022 edition of Poseidon´s Rage is an interesting milestone for the USAF in Europe, because for the first time an entire US fighter squadron was deployed to foreign air base. The exercise is also the first USAF mission in Greece with participation of the 4th and 5th generation aircraft at the same time. Moreover, among training scenarios of Poseidon´s Rage 2022, there is a live-fire exercise to be completed by the F-35A – for the first time such training will be organized within the US European Command area of activity.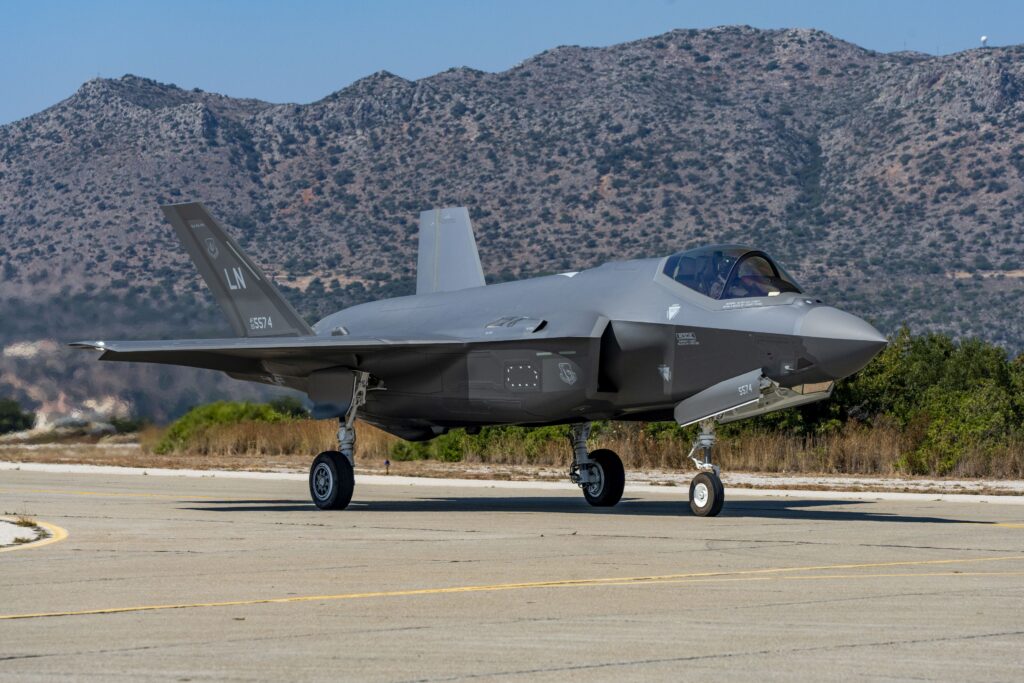 According to official releases, this year´s edition of the exercise is focused on enhancing the partnership between the USAF and the HAF, validating F-15 / F-35 abilities during foreign deployment, as well as integrating operational capability of the 4th and 5th generation aircraft.
Major part of live-fly missions of the exercise is flown over the Mediterranean and Aegean seas. Combat scenarios of Poseidon´s Rage 2022 include also cooperation with the Greek Navy, anti-aircraft defence and Joint Tactical Air Controllers. Both the USAF and the HAF aircraft are operating from so-called Souda air base, the Greek military facility located within the area of Chania International Airport.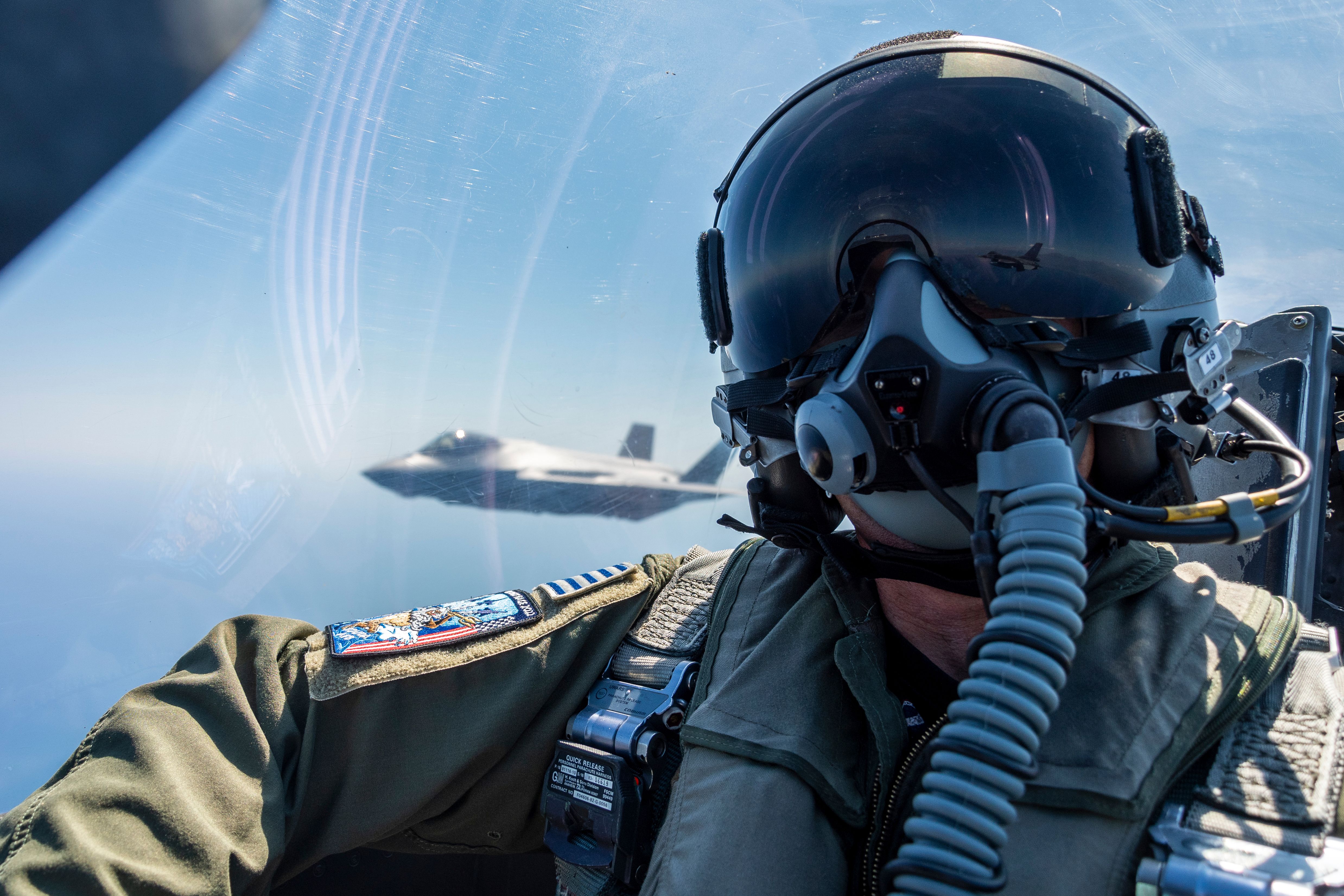 Cover photo: A Hellenic Air Force F-16 Fighting Falcon assigned to the 115th Combat Wing, from left, U.S. Air Force F-15E Strike Eagles assigned to the 494th FS and F-35A Lightning IIs assigned to the 495th FS fly in formation during exercise Poseidon's Rage 22, July 11, 2022. (courtesy photo by Hellenic Air Force). All photos © U.S. Department of Defence (DoD). DoD information materials were used, in compliance with Public Domain licence. The appearance of U.S. Department of Defense visual information does not imply or constitute DoD endorsement.