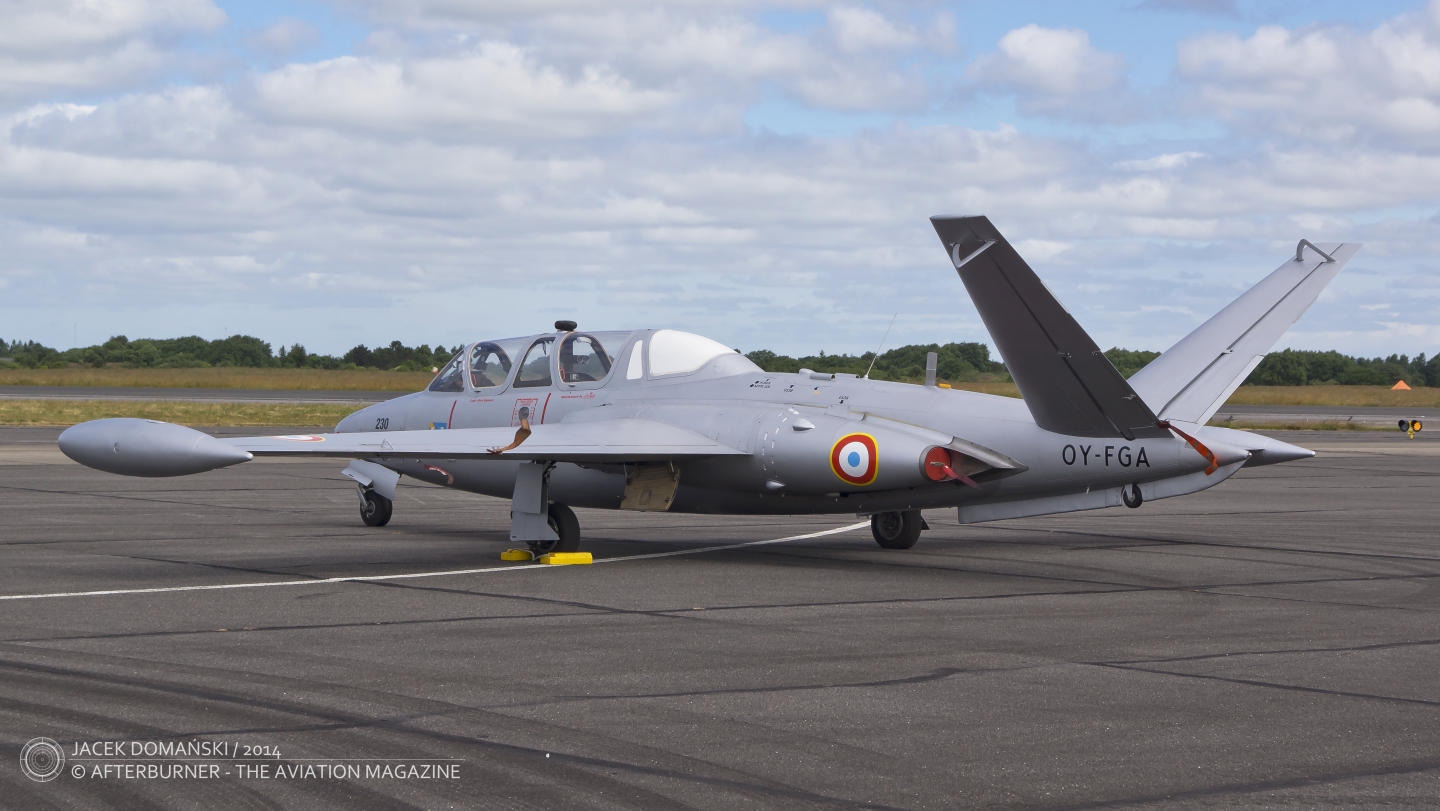 Potez Fouga CM.170 Magister – French manufactured jet trainer aircraft, used since 1956 by French, Israeli, German and Finnish air forces. Currently around 40 aircraft are still airworthy and operated by private owners.
The pictured CM.170 no. 230 was delivered to French Air Force in 1959 and operated until 1996, then sold to the private owner and registered as F-GLMO. In 2000 the aircraft was sold to Denmark and registered as OY-FGA, being the only airworthy Magister in the country. The 230 performed its last flight in 2015 and was moved to the Danmarks Flymuseum at Stauning Airport as a part of the museum exhibition.
This photograph was taken in June 2014, at the Karup air force base, during the preparations for the 2014 edition of the Danish Air Show.
(AFTERBURNER Photo of the Week – 17/2019)