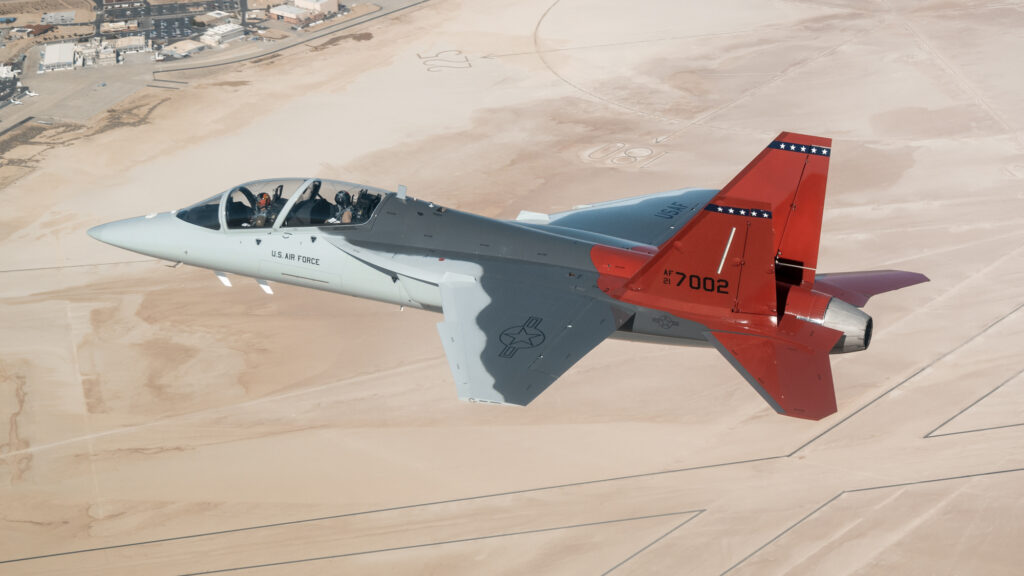 On 9th November 2023, the first Boeing T-7A Red Hawk training aircraft arrived to Edwards Air Force Base in California to begin a series of flight tests with the United States Air Force. 
The aeroplane, jointly developed by Boeing and Saab, performed its maiden flight on 20th December 2016. Two years later, it was chosen by the USAF to replace its aging fleet of T-38 Talon trainers. As a result, the Boeing company was awarded the 9.2 billion USD contract to deliver 351 aircraft of that type and 46 flight simulators, as well as provide after sale support. In early July, we have informed about the first flight of the T-7A advanced trainer with the USAF (click here for further details).
At that time, the USAF tested one of the five T-7A Red Hawk jets that were delivered to the Air Force Air Education and Training Command for further testing before launching serial manufacturing of that type of aircraft.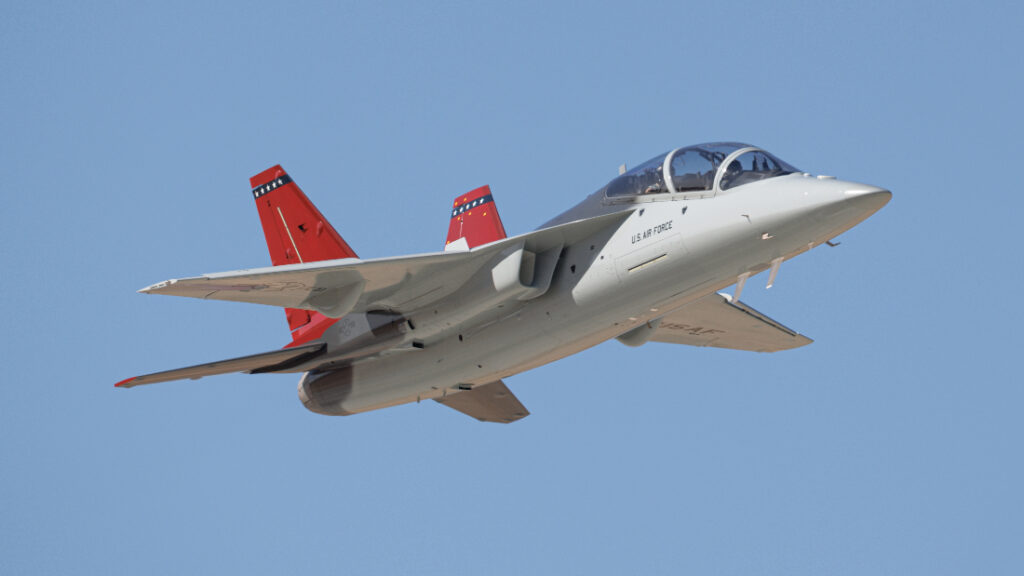 The aeroplane designated APT-2, that arrived to Edwards AFB, is the first production representative jet off the assembly line and was officially handed over to the USAF on 15th September 2023. On its way to California, the Red Hawk completed the 1,400-mile-long cross-country flight, with stopovers in Oklahoma, New Mexico and Arizona. During that flight, the T-7A was flown by joint aircrew – the USAF test pilot Maj. Jonathan ´Gremlin´ Aronoff and Boeing test pilot Steve ´Bull´ Schmidt.
´This is a pivotal moment for the T-7 programme´, said Evelyn Moore, vice president and programme manager, T-7 programmes. ´Bringing the T-7A Red Hawk to the heart of the U.S. Air Force's test community at Edwards for dynamic flight testing will prove the jet's performance as an agile and safe trainer for future pilots´.
The T-7A flight test programme at Edwards AFB will begin from a series of familiarization flights. Once the USAF test pilots are familiar with the aircraft, they will expand the flight envelope, starting with flutter testing. In the nearest future, two further examples of the Red Hawk trainers will arrive to California and will be used for checking various flight attributes and systems as part of a rigorous series of tests.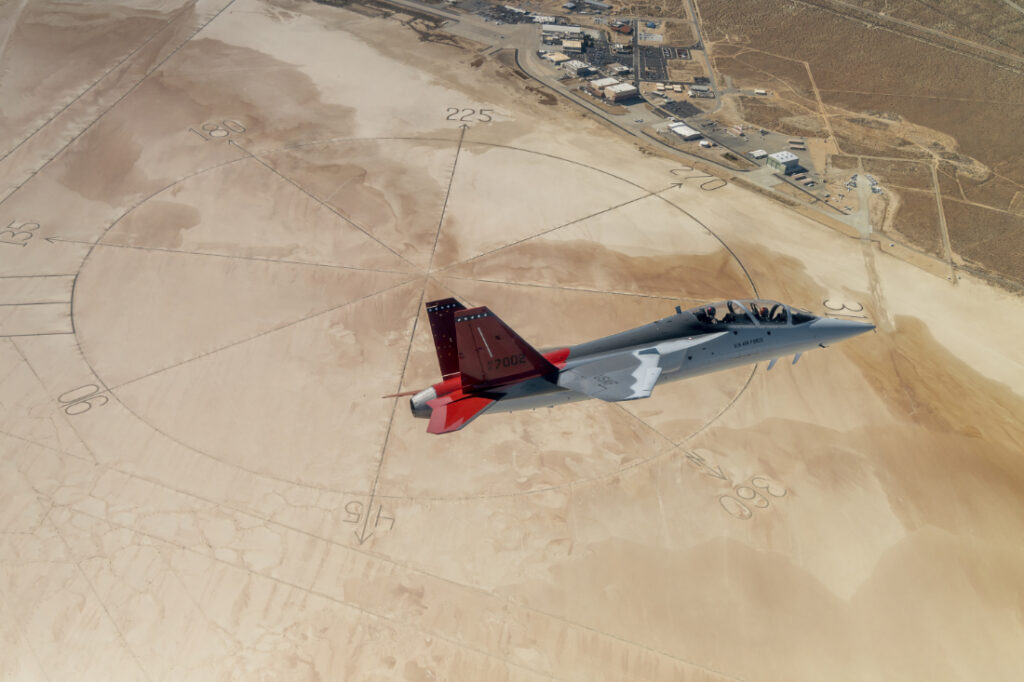 Cover photo: The first T-7A Red Hawk, piloted by USAF test pilot Maj. Jonathan ´Gremlin´ Aronoff and Boeing test pilot Steve ´Bull´ Schmidt, soars over Edwards Air Force Base, California, Nov. 8, prior to arrival (USAF photo by Bryce Bennett). Photo no. 1 by Joshua McClanahan , photo no. 2 by Bryce Bennett.
Information from the Boeing company press materials were used. Department of Defence (DoD) information materials were used, in compliance with Public Domain licence. The appearance of U.S. Department of Defense (DoD) visual information does not imply or constitute DoD endorsement.