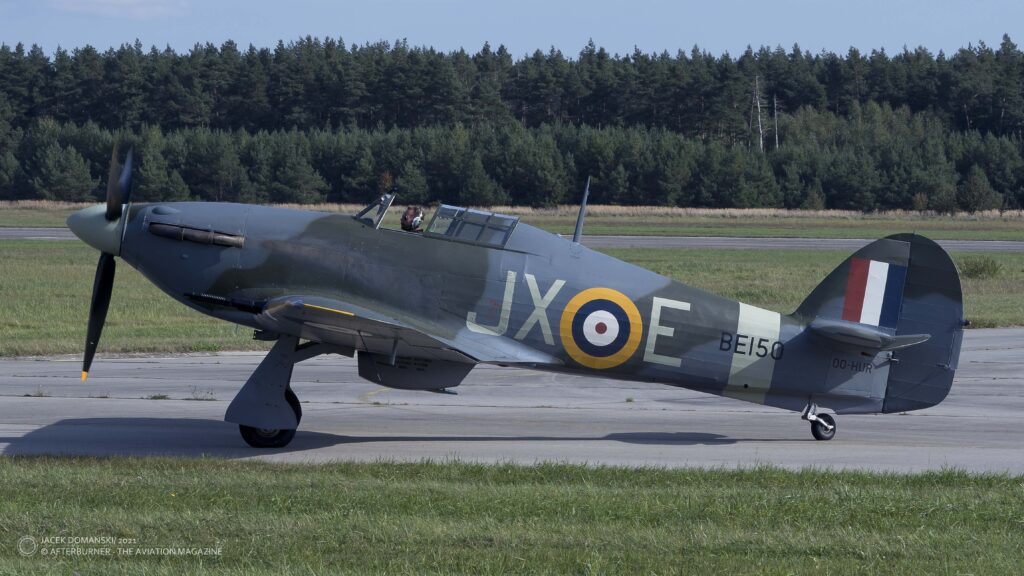 On 15th October 1933, a liquid-cooled, V-12 piston engine designated as PV-12, had run for the very first time. It went into series production approximately three years later and became internationally famed as the Rolls-Royce Merlin.
A programme focused on development of new aviation engines was launched by Rolls-Royce yet in the early 1930s. Initially, it was a completely private project, opened just because the company had realized that aircraft are becoming bigger and heavier – therefore the need for more powerful engines was just a question of time.
As a consequence of this programme, the PV-12 engine was created (PV stood for private venture and 12 was the number of cylinders). Although initially being designed with use of evaporative cooling system, the engine was soon redesigned for a more effective liquid-cooling, using ethylene glycol as cooling agent.
The PV-12 was a four-stroke piston engine in ´V´ configuration, having 27 litres of capacity (1,650 cubic inches). During bench tests performed in the middle of 1934, the engine had generated 740 hp at equivalent of altitude of 12,000 feet (3,700 metres). On 21st February 1935, the new Rolls-Royce powerplant flew for the first time, being mounted to Hawker Hart biplane.
In the meantime, the British Air Ministry issued two specifications for new fighter aircraft. The first of them – F36/34, led to creation of a Hawker Hurricane, while the other one – F10/35, gave impetus to develop a Supermarine Spitfire. What´s important, both aeroplanes were intentionally designed to use the PV-12 as their powerplant.
In 1936, both Hurricane and Spitfire were approved and soon entered the serial production. It meant that the PV-12 was no longer a private venture of Rolls-Royce – its further development and production was marked as top priority and government funds were released. The new engine was then named Merlin, following the Rolls-Royce policy to name their piston engines after birds of prey (Merlin – Falco columbarius, a small falcon).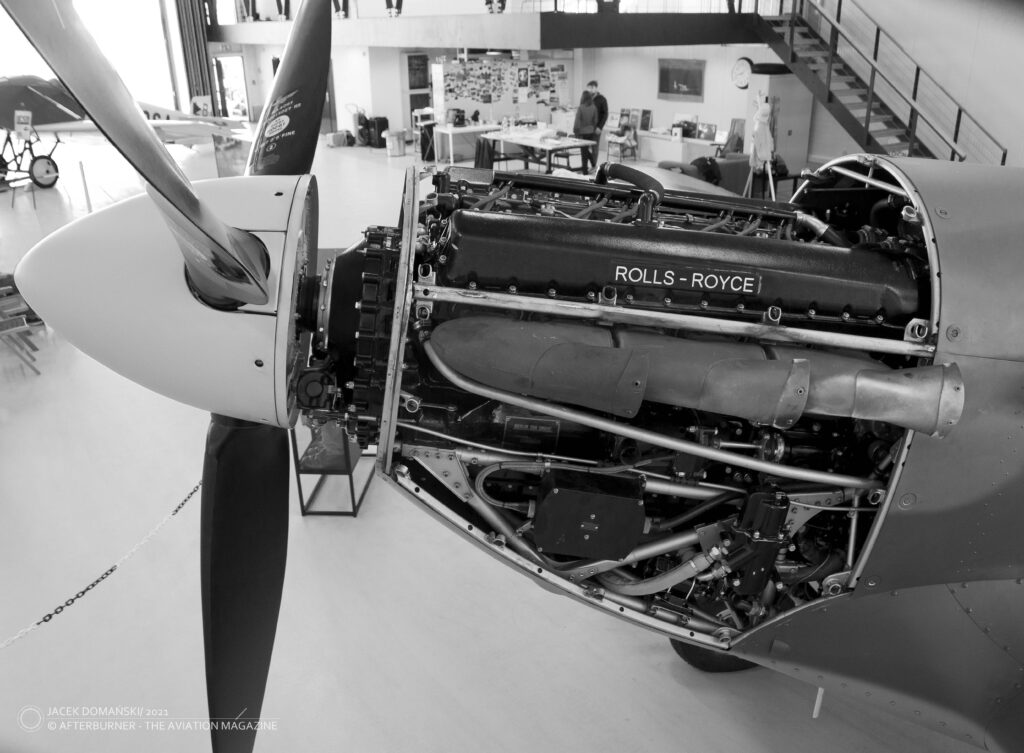 Fairey Battle was the first aircraft that received the new Rolls-Royce engine, already in 1936. It was a variant designated Merlin I (company designation Merlin F). Nevertheless, the results were not satisfactory and it was soon replaced by an upgraded version called Merlin II – and subsequently from 1938 by Merlin III. Both advanced versions generated 1,030 hp at 10,250 feet and were the first widely delivered Merlin engines.
The Hurricane and the Spitfire were the consecutive aircraft to receive the Merlin II, starting August 1937, and were then followed by Boulton Paul Defiant fighter. The Merlin III also became a base to create a R-R/Rover Meteor tank engine.
The Rolls-Royce Merlin turned out to be a robust and reliable engine with impressive potential for further development. It became a basic British powerplant of the World War II, being mounted to numerous iconic aircraft from the era, including Avro Lancaster, Bristol Beaufighter, de Havilland Mosquito, Fairey Fulmar, Handley Page Halifax or Vickers Wellington. And quickly became fairly legendary.
Although the Merlin is usually associated with Hurricane and Spitfire, the Avro Lancaster was the aircraft with most numerous application of that engine, followed by de Havilland Mosquito.
While the prototype of Merlin and its first serial versions generated ´only´ 740 hp and 1,030 hp, respectively, the final variants of that Rolls-Royce engine were able to produce over 2,000 hp.
Production of the Merlin was ceased in 1950 and until that day approximately 150,000 engines of this type were made in the UK and the USA (as Packard V-1650). Nevertheless, many Merlins are being used until today, mostly in still airworthy aircraft from the World War II era.