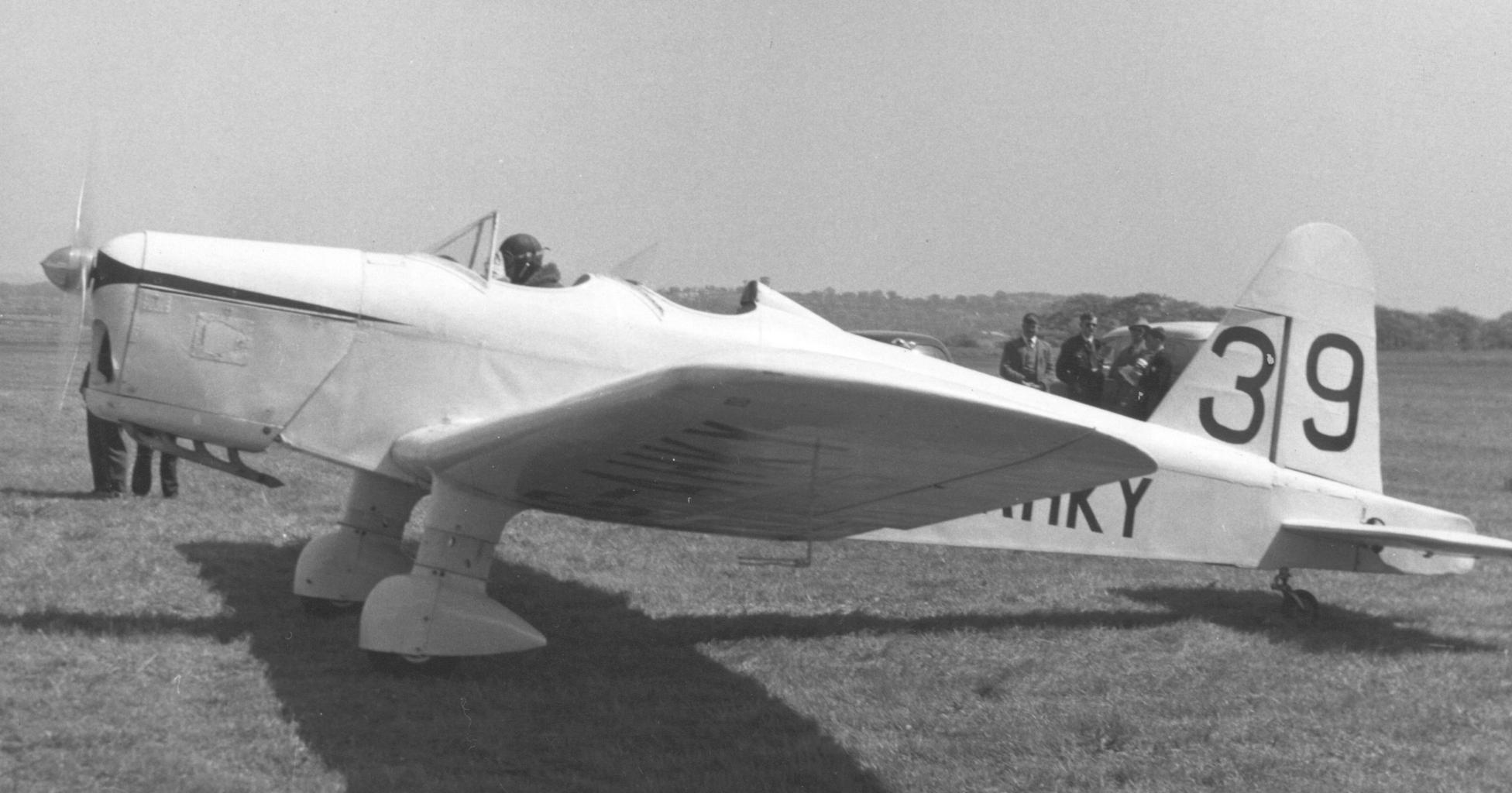 Miles M.18 aeroplane performed its maiden flight
The Miles M.18 was a British light civil utility aircraft designed in late 1930s by Walter G. Capley. This single-engine, twin-seat, low-winged and fixed undercarriage aeroplane was built by Miles Aircraft Ltd. of Woodley, Berkshire, in only three different prototypes.
The first prototype, designated M.18 Mk.1, was a two-seat trainer aeroplane with open tandem cockpit for student and instructor pilots. This variant was initially powered by 130 hp De Havilland Gypsy Major engine. At that time, it was a proven and popular engine, already used in various aeroplanes.
The Miles M.18 Mk.1 performed its first flight exactly 82 years ago, on 4th December 1938, at Woodley Aerodrome, being piloted by the director of Miles Aircraft Ltd, Frederick George Miles himself.
Three years later this aircraft, already registered as G-AFRO, was converted into a single-seat variant and underwent some further redevelopment concerning tail section and gear. The fin and rudder were moved forward by 22 inches (a solution that was also applied in two next examples of Miles M.18) and additionally, the aeroplane also received a new undercarriage configuration with a nosewheel.
Within the following years, the Mk.1 underwent further constructional changes: the classic tail-wheel gear configuration was returned, the wingspan was reduced from 9.45 meters to only 6.70 meters and the aforementioned de Havilland Gypsy Major engine was replaced with a slightly less powerful, 110 hp Jameson FF-1 engine. In this configuration, the M.18 Mk.1 flew until December 1947, when it was finally scrapped.
The second Miles aircraft of this type, this time designated as M.18 Mk.2 (c/n HM545), made its maiden flight at Woodley Aerodrome in November 1939. This time, the M.18 was equipped with yet another popular engine Blackburn Cirrus Major III with 150 horsepower.
The Mk.2 variant was evaluated by the British Air Ministry as a replacement for Miles Magister. In the opinion of test pilots that flew it, Miles M.18 Mk.2 had better flight characteristics than Magister, was very stable in flight and, what was very important, was capable of performing night flights. However, the aircraft had one weakness – it was considered as too fragile.
Eventually, the Miles Magister remained in the RAF service until 1947 and the only example of M.18 Mk.2 was used during World War II as communication aeroplane. After the war, it received civilian registration markings G-AHKY and started an air racing career.
In 1956, the M.18 won the Goodyear Trophy air race, slightly exceeding the speed of 209 kph. It flew even faster in 1961, reached 229 kph and won the King´s Cup Air Race. The Miles M.18 Mk.2 remained airworthy until 1989, when, after an interesting flying record, it was retired. In 1996, this aircraft become a part of collection owned by the National Museum of Flight in Edinburgh, Scotland. The second prototype of M.18 can still be seen on display there being the sole Miles M.18 that survived until today.
And what about the third prototype? The Miles M.18 Mk.3 (U-0236) was flown for the first time in October 1942, also at Woodley Aerodrome. It was powered by the same engine as Mk.2 but, unlike the two previous prototypes, the Mk.3 was equipped with an enclosed canopy on its double cabin.
And similarly as the Mk.2, the third M.18 served as communication aeroplane during the war. Sold to civilian operator after the war, it was registered as G-AHOA. Regrettably, on 25th May 1950, Miles M.18 Mk.3 crashed in Littondale, Yorkshire, and was damaged beyond repair.
Photo: Miles M.18 Mk.2 G-AHKY wearing racing number 39 at Leeds (Yeadon) Airport, photo by RuthAS, used under CC BY 3.0 license (via Wikipedia).