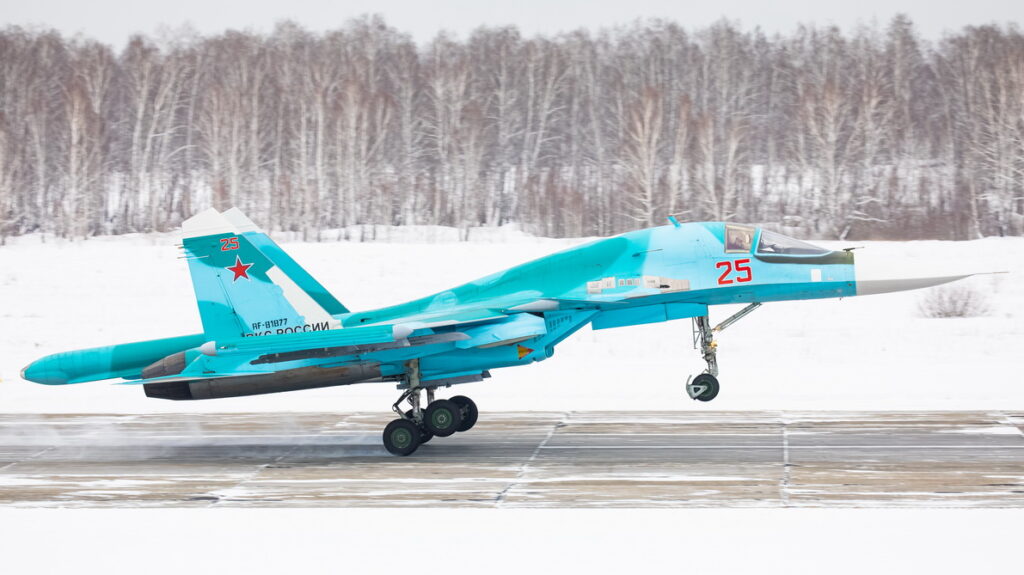 On 6th December 2021, the aviation regiment located at Chelyabinsk Shagol air force base, and being a part of the 14th Army of the Air Force and Air Defence (14-я армия ВВС и ПВО), celebrated its 80th anniversary.
Although the 6980th air base in Chelyabinsk was officially formed in August of 2015, an aviation unit assigned to the base continues tradition of the 2nd Guard Fighter Regiment ´City of Orsha´, established during the World War II, on 6th December 1941.
At the time the 2nd Fighter Regiment was formed, its first aeroplanes were MiG-3 and LaGG-3 fighters. In autumn of 1942, the unit was re-equipped with La-5 and then, in September of 1944, the regiment received La-7 fighter aircraft. Its combat trail during the World War II started at Ostrov (Веретье) aerodrome near Pskov, then went through the Battle of Lyuban, Operation Iskra, Operation Kutuzov, Operation Bagration and finally the Prague offensive.
During the post war years, the 2nd Regiment was initially based in Azerbaijan, then in Buryatia and finally, since 2010, at Shagol air base in Chelyabinsk. In 1950, the unit received its first jet aircraft – MiG-15 fighters. Two years later they were replaced by MiG-17s that were succeeded by MiG-21s in 1974.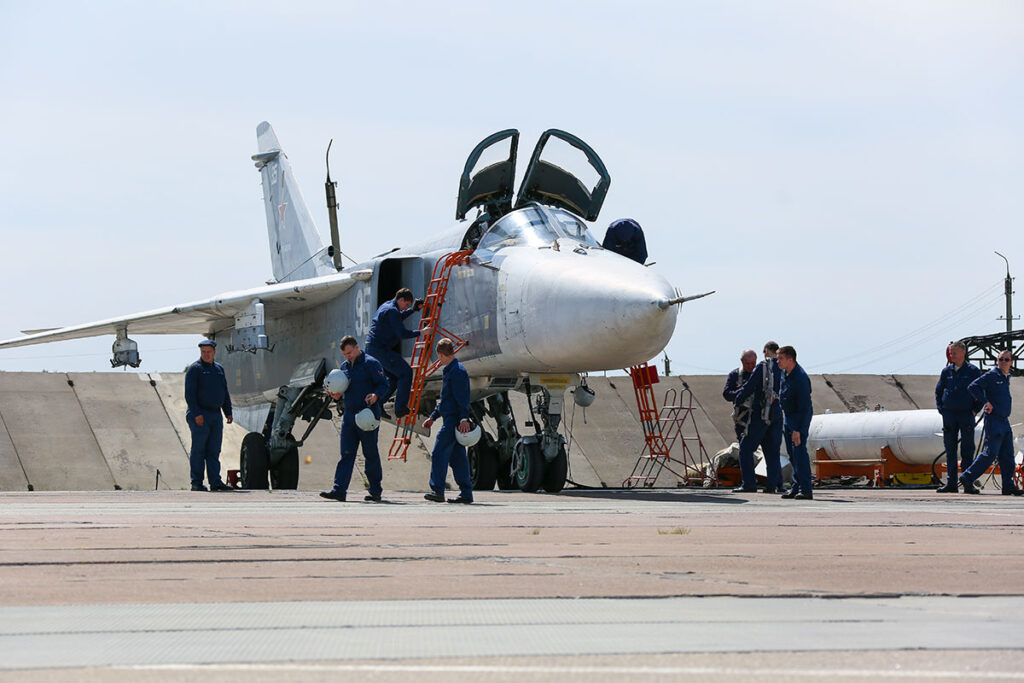 In 1979, the regiment was re-assigned to bomber unit and re-equipped with Su-24 jets. In its new role, the 2nd Regiment participated in the First Chechen War, in the mid-1990s.
In the middle of 2000s, the number of squadrons forming the regiment was reduced from three to two. In 2010, the unit was for the first time assigned to Chelyabinsk airfield and then officially transferred into the 6980th Guard Air Force Base (6980-я гвардейская авиационная база), although preserving traditions, honourable name and commendation of the predecessor.
In February of 2019, the regiment was awarded the Order of Suvorov, and later in October of the same year, received its first modern strike aircraft, Sukhoi Su-34.
The 80th anniversary of the unit was celebrated by a concert held at Pushkin cinema in Chelyabinsk. It was attended by regiment´s personnel with their families, veterans and senior officers of the 14th Army of the Air Force and Air Defence.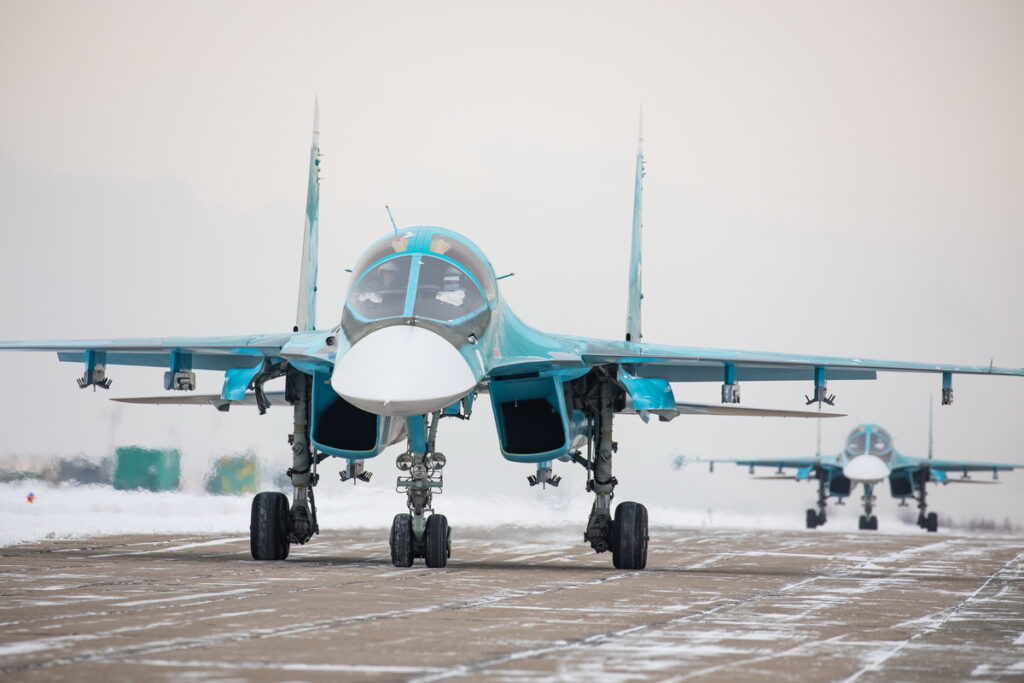 All photos © Russian MoD (Министерство обороны Российской Федерации), used under the Creative Commons Attribution 4.0 license. MoD press information were used.