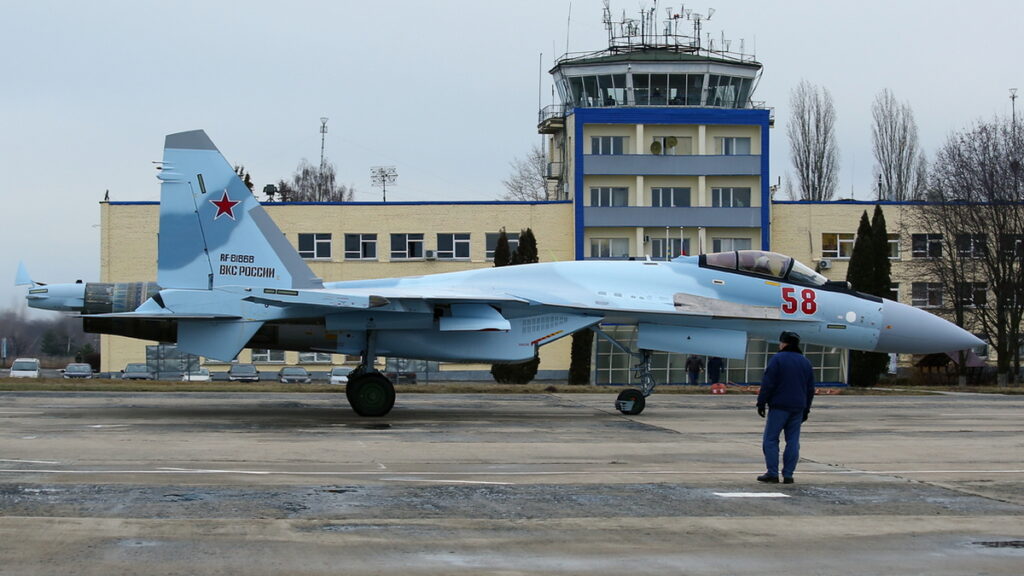 Another batch of Sukhoi Su-35S multirole fighters has been just received by aviation research and training centre in Lipetsk. As announced by the Russian MoD, on 13th December 2021 the new aircraft were transferred from their manufacturing plant located in Khabarovsk Krai to their new home air base in Central Federal District.
Although the MoD did not disclose the exact number of the new aircraft received by Lipetsk aviation centre, three Su-35S fighters were shown on the official pictures from the arrival. Those aeroplanes are carrying red ´58´, ´59´ and ´60´ tactical numbers.
The 4th Centre for Combat Employment and Retraining of Personnel (4 ЦБП и ПЛС) in Lipetsk is the main research and combat training centre of the Russian Aerospace Forces. Its role is comparable to Nellis Air Force Base of the USAF and the Lipetsk aviation school is commonly referred in the Western countries as the ´Russian Top Gun´. It is also a home of ´Russian Falcons´(Соколы России), the Russian Air Force aerobatic display team comprised of pilot instructors from the Centre and flying the combat aircraft used there on a daily basis.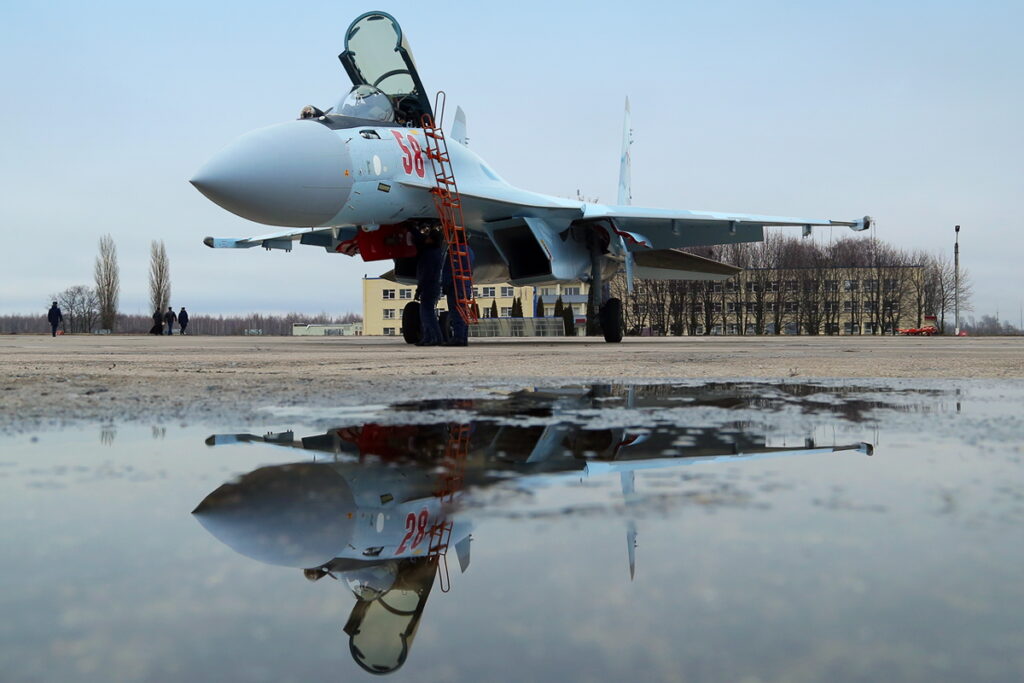 The Sukhoi Su-35S is the latest variant of a multirole, air superiority fighter based on Su-27 family and design. Nevertheless, a general silhouette is the only thing the Su-35S shares with the original Su-27 fighter developed in the late 1970s. Its cockpit, weapon systems, aviation suite and powerplant were significantly redeveloped, therefore that aircraft is commonly called as a fighter of the 4++ generation.
In 2009, the Russian Air Force ordered its first batch of forty eight Su-35S fighters. The deliveries were finalized until the end of 2015 and almost immediately were followed by another order for fifty more aircraft of that type. The second order was completed in November 2020 and, in addition, another Su-35S aircraft were manufactured for the Russian Knights (Русские Витязи) aerobatic team.
According to the Russian MoD, deliveries of the Su-35S fighters will be continued in the following years. Currently, the Sukhoi company is supplying the aircraft in accordance with the third consecutive order, officially placed by the MoD in August of 2020.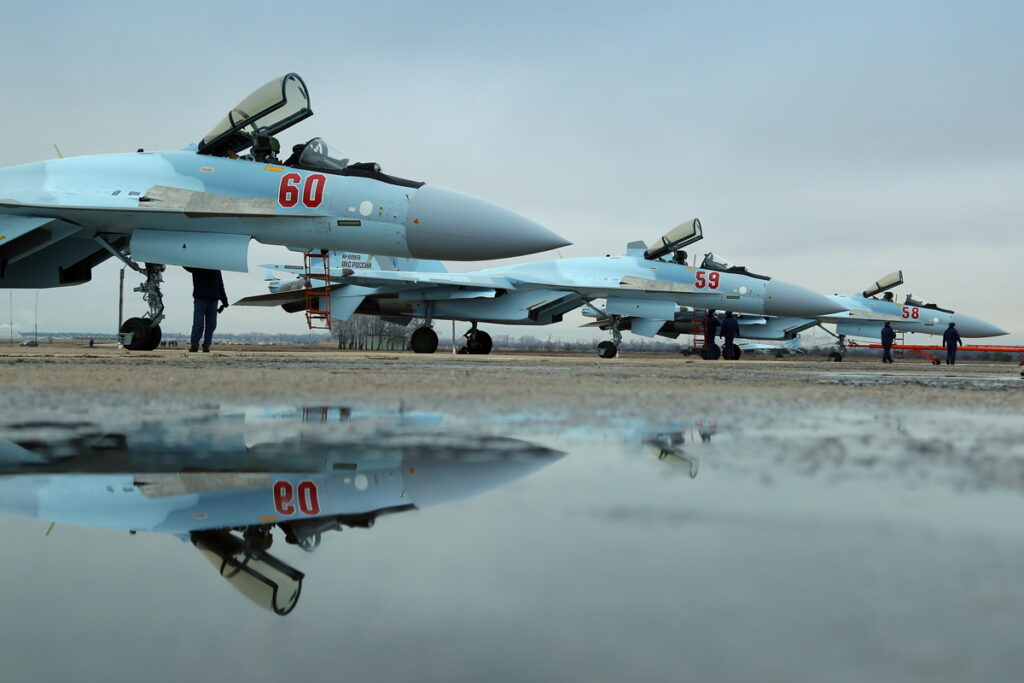 All photos © Russian MoD (Министерство обороны Российской Федерации), used under the Creative Commons Attribution 4.0 license. MoD press information were used.