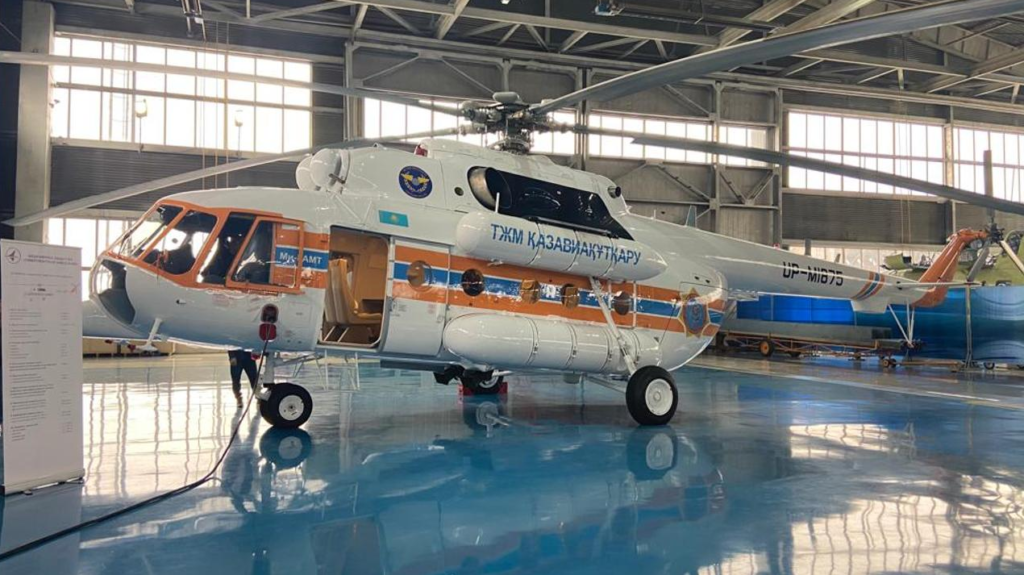 More than year ago, we have informed about the first Mi-8AMT semi-knock-down (SKD) kits delivered by the Russian Helicopters holding to Kazakhstan. Those kits, intended for self-assembly, have launched a series of 17 Mi-8AMT / Mi-171E rotorcraft kits to be delivered to Kazakh customers until 2022, as a result of a trilateral contract signed in 2019 between the Kazakhstan Engineering company, Aircraft Repair Plant No. 405 and Russian Helicopters.
A few days ago, the Ulan-Ude Aviation Plant, being a part of the Russian Helicopters holding, has informed about completing the 2021 SKD delivery schedule for Kazakhstan. The schedule included four helicopter kits to be delivered last year and was finalized on time.
The final assembly of delivered rotorcraft kits is being performed at Aircraft Repair Plant No. 405 in Almaty – the company authorized by the manufacturer and being one of the important repair and maintenance centres for the Mi-8 / Mi-17 helicopter family in the region of Central Asia.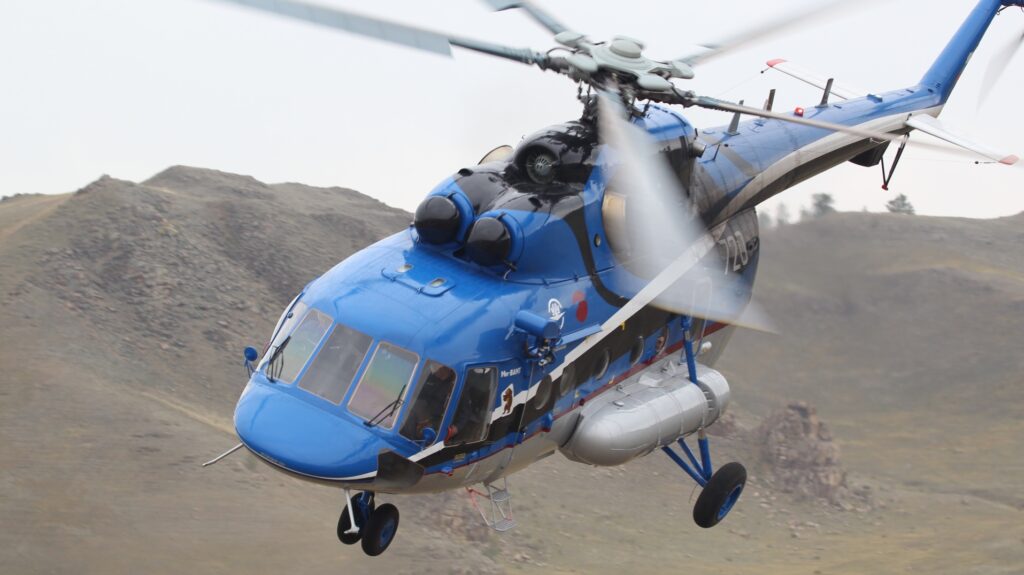 Until now, and within the framework of the abovementioned contract, Aircraft Repair Plant No. 405 had already assembled six Mi-8AMT helicopters. They successfully completed the company and state tests and were officially handed over to their final operator – the Ministry of Emergency Situations of the Republic of Kazakhstan (EMERCOM). Further rotorcrafts, this time of Mi-171E type, are currently in their assembly process.
The key customers of the Mi-8 / Mi-17 helicopter family in Kazakhstan are the abovementioned EMERCOM and the National Guard of the Ministry of Internal Affairs. Their rotorcraft are intended to perform emergency rescue operations, fire-fighting, forest protection duties, air ambulance services and law-enforcement tasks.
Currently, the EMERCOM inventory includes thirty five aircraft – 20 light helicopters made by Airbus (Eurocopter), 13 multipurpose helicopters of the Russian origin (Mil and Kamov, different types), as well as two heavy Mi-26 rotorcraft.
The Republic of Kazakhstan is among the important and long-time partners of the Russian Helicopters holding company. Several dozens of Mi-8 / Mi-17 helicopters are currently used in that country and, in addition, Kazakhstan was the first foreign customer to receive the newly developed Mi-171A2 helicopter.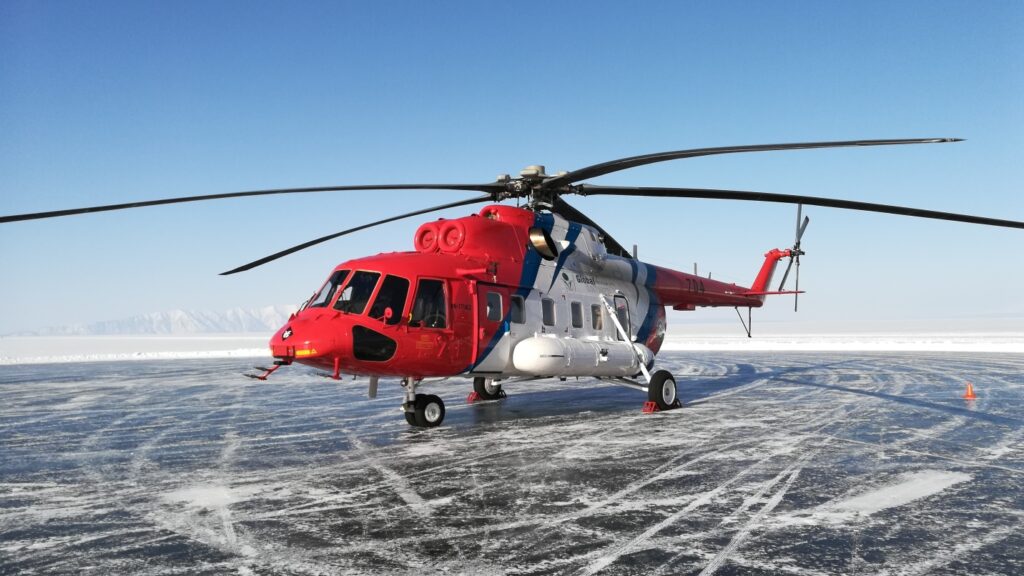 Cover photo: Mi-8AMT ( Ministry of Emergency Situations of the Republic of Kazakhstan via Russian Helicopters). All photos courtesy of JSC "Russian Helicopters" / Rostec State Corporation. "Russian Helicopters" press materials were used.